Historical context matters for statue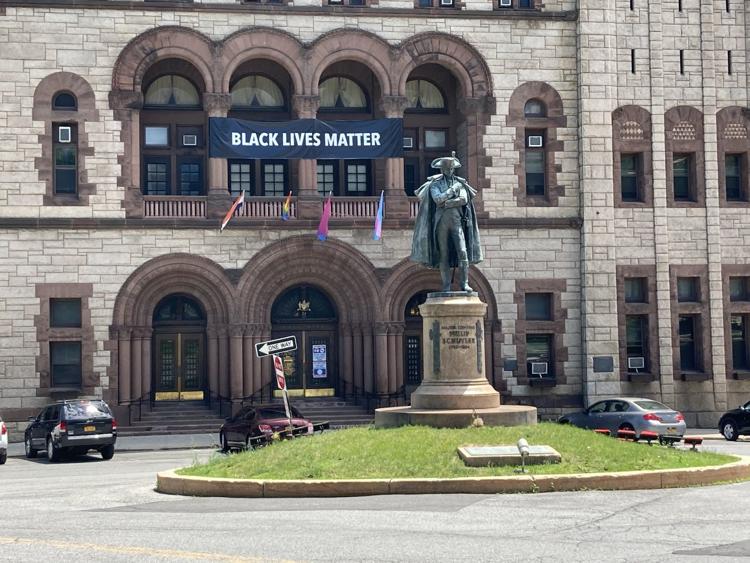 Bravos to Schuylerville Mayor Dan Carpenter for suggesting the statue of Gen. Philip Schuyler, which is being removed from public display in Albany, be relocated to the historic Schuyler House in the village of Schuylerville. Albany Mayor Kathy Sheehan signed an executive order for the statue to be removed from in front of Albany City Hall with the intention of donating it to a museum or accredited institution where its historical context can also be presented. Schuyler, a general in the Continental Army during the American Revolution who led the army's northern forces to victory at the Battle of Saratoga, was also a slave-owner whose family had 14 slaves. We wouldn't equate the slave-owning Revolutionary War leaders, such as Schuyler and George Washington, with the slave-owning Civil War leaders, such as Jefferson Davis and Robert E. Lee. Schuyler was a patriot who fought to establish this country, while the Confederate leaders were traitors who fought to destroy the United States. The times were different, too. A century before the Civil War, during Schuyler's era, slavery was spread throughout British North America, with slaves in every one of the 13 colonies in 1770 and more than 19,000 in New York. Not everyone accepted or condoned slavery in Schuyler's time, however, and it is right and appropriate for Sheehan to remove the statue from its prominent place of honor in the state's capital. It would be better to move it to a spot such as Schuyler House where Schuyler's legacy can be more broadly examined. Congresswoman Elise Stefanik called the city's removal order an attempt "to erase important chapters in our nation's revolutionary history," which is exactly wrong. Re-examining figures such as Schuyler to put their lives in context — to show the breadth of their lives and of their times, including the good and the bad — is far more historical than displaying a statue in a public plaza.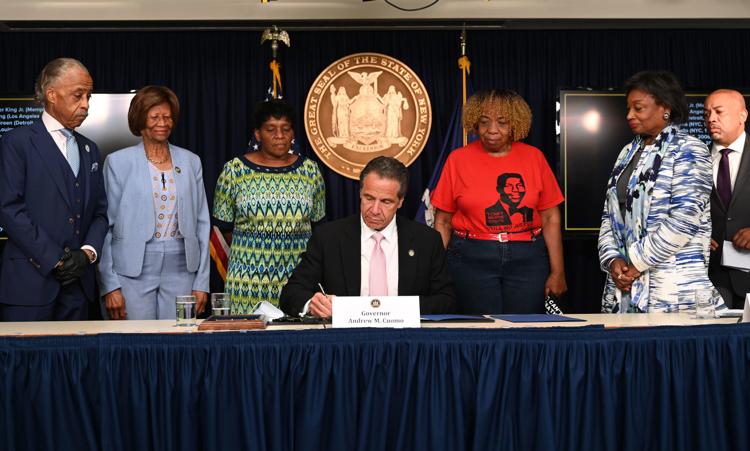 Positive steps taken in reform
Bravos to Gov. Andrew Cuomo and the state legislators who passed a package of police reform bills last week. The bills make several improvements to state law, such as banning chokeholds and making it easier to sue people who call the police on others without good reason. They also bring into the light, finally, complaints against officers, along with the results of disciplinary proceedings. Some police authorities and lawmakers have argued officers could be hurt by unfounded complaints, but we don't see how.
If the complaint is recorded as unfounded, that is not a stain on an officer's record. Cuomo is also requiring police departments to come up with plans to address use of force and implicit bias, among other things, which are steps that every department should have taken long ago. Biased and abusive policing will not be eliminated with any one law. It will take years of effort, and the changing of hearts and minds as well as laws. But these are positive steps toward addressing a longstanding and deeply entrenched problem.
Heartbreaking but necessary decisions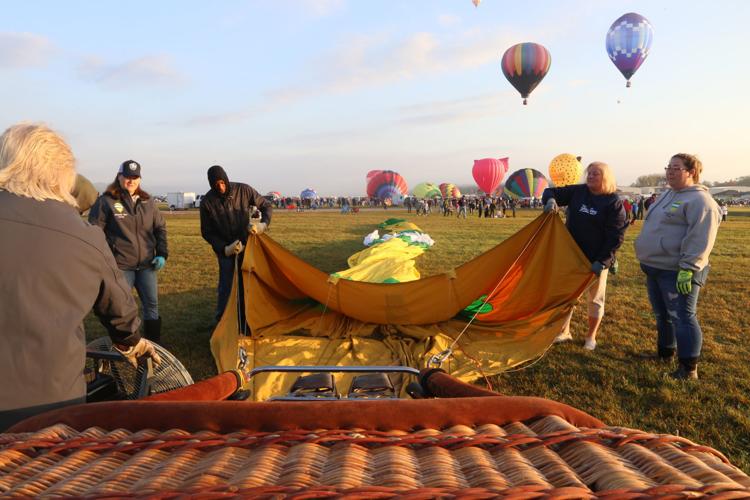 Bravos to the organizers of the Adirondack Balloon Festival and the Washington County Fair for making the hard decision to cancel their events this year. These cancellations are heartbreaking. But this is a heartbreaking time.
Businesses have had to close for months, and some will never reopen. Millions of people nationwide have lost their jobs. Hundreds of thousands have caught the coronavirus, and more than 100,000 have died. Many tens of thousands more are likely to die before we emerge from the pandemic. In that context, the canceling of a beloved festival or fair, while sad, is far from tragic.
These events will return, probably next year, and when they do, our fondest hope is that the thousands upon thousands of people who customarily turn out will again be able to show up and crowd the airport and the fairgrounds.
Trail teamwork benefits recreation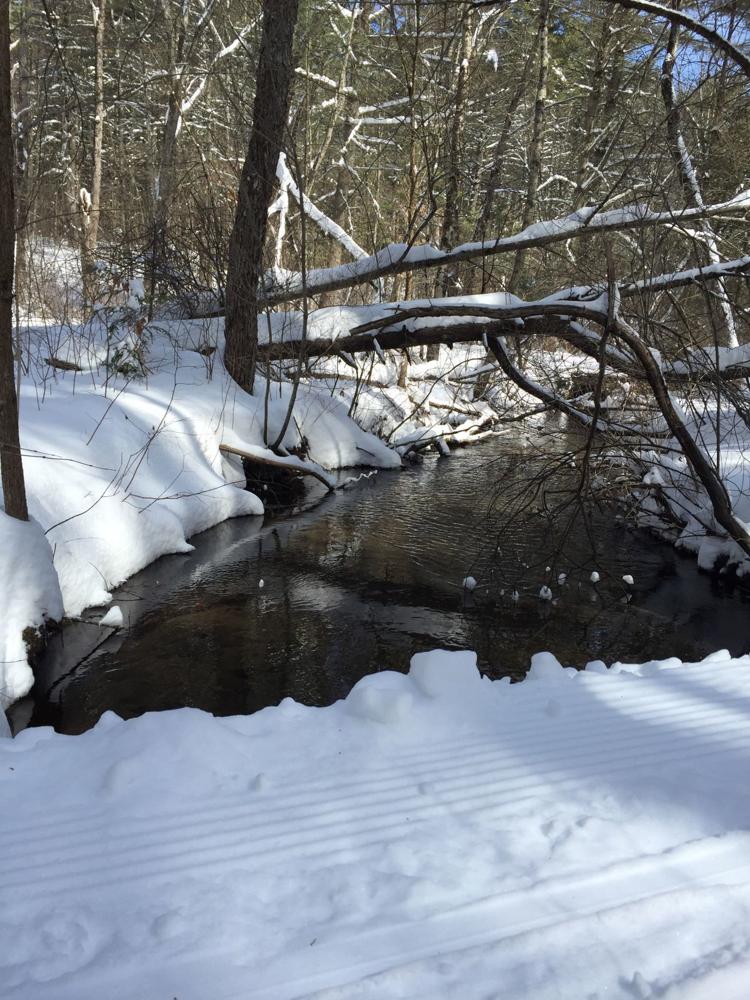 Bravos to officials from the city of Glens Falls and the town of Queensbury for working out their differences and the details of the Halfway Brook Trail, which will run along the brook and across watershed property owned by the city and located in the town.
The trail was proposed years ago but use of the city's watershed property has been a contentious issue between the two municipalities for decades. At times in the past, debates on the subject have grown so heated that any cooperative ventures seemed unlikely. But the land is perfect for passive recreation of this sort that won't risk polluting the city's water supply, and it's great to see the city and town come to an agreement. This trail should be just the start of joint Glens Falls-Queensbury projects, in recreation and other areas.
Everyday measures make a difference
Bravos to the people of New York, including everyone in the local area — because of our efforts, working together to take common-sense precautions — the number of new coronavirus cases in the state has been in a steep decline for weeks, with deaths recently hitting their lowest point since the pandemic started and none in Warren and Washington counties. We haven't done everything right. The Cuomo administration hasn't done everything right.
But in a pandemic without precedent in our lifetime, in the state hardest-hit in the country, New Yorkers did their best — sometimes with heroic front-line efforts and sometimes with everyday measures like hand-washing and wearing masks that, nonetheless, have helped to make a critical difference.
That difference has been, for an unknown but significant number of people, the difference between staying healthy and getting sick, the difference between life and death.
It hasn't been easy, and the effort isn't over. But we have a lot to be proud of.
Catch the latest in Opinion
Get opinion pieces, letters and editorials sent directly to your inbox weekly!