Insisting on rights for all
Bravos to those involved in the spontaneous demonstration Sunday night in Glens Falls for giving voice to an important message of civil rights but keeping things peaceful. We do have to wonder if gathering in groups is a good idea during this time, when we are engaged in a nationwide effort to stop the spread of the coronavirus. We wish everyone, including all the police officers on the scene, would, at a minimum, wear masks. But we do appreciate that police mistreatment of black citizens is an important issue that can't await the ideal moment to be confronted. We also appreciate that hundreds of people were willing to turn out to advocate for equal treatment of and equal treatment for all citizens by police officers and the rest of the criminal justice system. It is painful to contemplate how long black people have been treated as less than full citizens in this country. The only way for that to improve is for all the white citizens, including those in the Glens Falls area, to do better. 
Spreading nonsense to get attention
Boos to the unserious local people who took to social media over the weekend to warn that Black Lives Matter was coming to Glens Falls to "burn the city down." This foolishness is being spread by a few folks desperate for attention, so we won't name them. What they're doing is dumb, but it's also dangerous. These false warnings of violence are a way for these folks to express their own violent intentions. They are attempts to transform peaceful protests into violent events. Rather than ascribe to these reports a significance they don't deserve, local police who hear about them should contact the rumor-mongers and tell them to cut it out. So-called counter-protesters were at the Sunday night protest in Glens Falls, holding pro-Trump signs. We are mystified how a "Trump 2020" sign is a counter to a "Black Lives Matter" sign. What is the message — that Trump and his supporters believe black lives do not matter? That Trump and his supporters believe the killing of George Floyd was justified and proper? If they don't believe those things, then why the counter-protest? It appears that what these folks crave above all is to be noticed. There are better and more effective ways, like acts of kindness and consideration, to make that happen.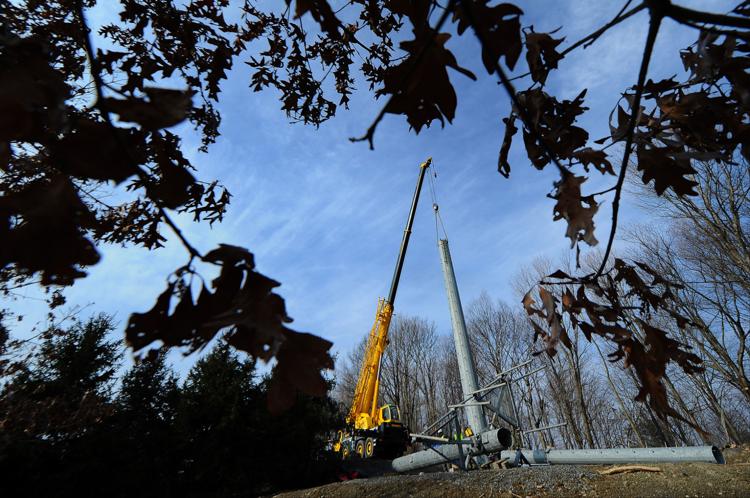 Seeking better cell service
Bravos to Warren County supervisors for pushing the Adirondack Park Agency to allow taller cell towers to provide more coverage in the Adirondacks, where coverage can be spotty. The resolution passed by supervisors asks the APA to consider allowing cellular antennas on water towers, ski lifts and tall buildings. The APA rules now say towers must be "substantially invisible,' language that the supervisors would like to see changed to "not readily discernible." It's a bit ridiculous to ask that cell towers be "substantially invisible." It's not like these are power lines, requiring big poles every 10 or 20 yards. Agency officials are really only paying lip service to economic development if they stand in the way of putting up the infrastructure needed for widespread, consistent, strong cell service.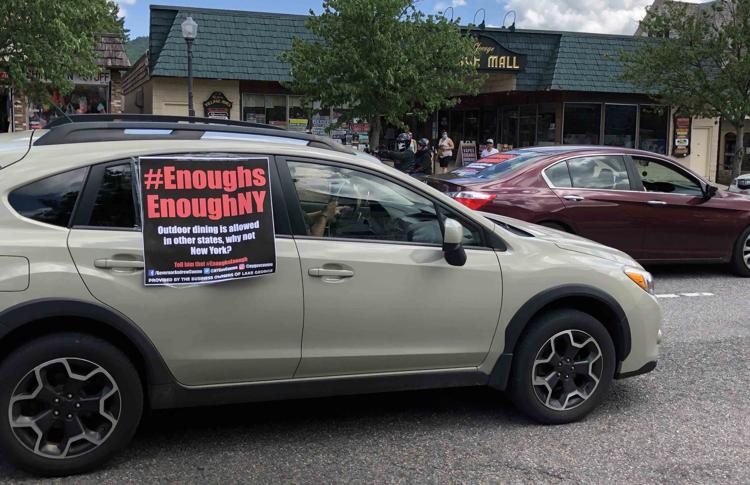 It's time for outdoor dining
Bravos to all the local restaurant owners advocating for outdoor dining to be added to the list of allowed activities in the Phase 2 reopening on Wednesday. Outdoor dining makes sense, if it's done in an organized way with an emphasis on safety. Some restaurants have a lot of room on their property to put distance between people when they're outside. It's not a surefire preventative, but it does seem easier to keep safe when you're in the fresh air than when you're cooped up in a room together. The takeout alternative is helping restaurants stay afloat, but it's not a long-term solution. What we have seen are a lot of diners getting food, then eating in their cars, or finding a place to sit in the restaurant's parking lot or along the sidewalk. Wouldn't it be better to allow them to sit at socially distanced tables? People are ready for this next step.
Local editorials represent the opinion of The Post-Star's editorial board, which consists of Editor Ken Tingley, Projects Editor Will Doolittle and Publisher/Controller/Operations Director Brian Corcoran.
Catch the latest in Opinion
Get opinion pieces, letters and editorials sent directly to your inbox weekly!