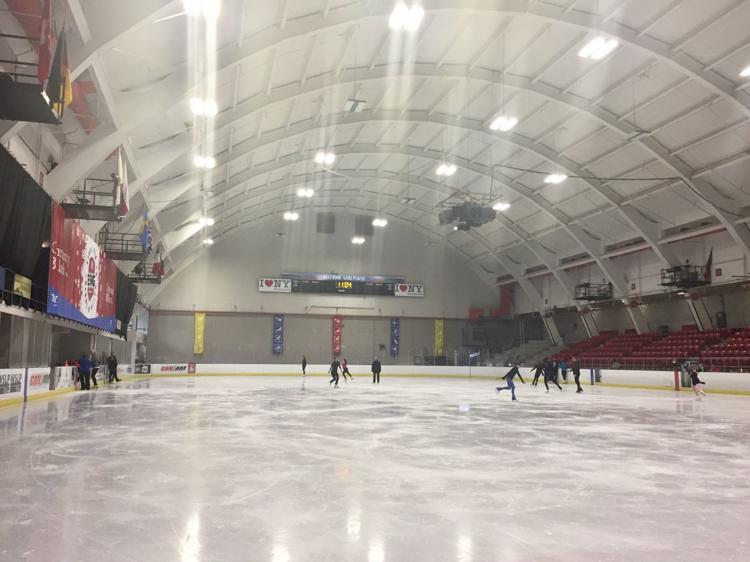 Public authority keeps secrets
Boos to the Olympic Regional Development Authority's board of directors for refusing to share with reporters copies of the state authority's financial report at its recent meeting. ORDA is not doing well financially. It has been operating millions of dollars in the red. In 2014, a state Comptroller's Office audit found the authority was having to use a line of credit to cover basic operating costs, including payroll. These details were reported by Elizabeth Izzo of The Adirondack Daily Enterprise in Saranac Lake, gleaned from board members' statements at the meeting and other sources. But the board would not turn over copies of the current financial report. ORDA budget shortfalls are covered by state taxpayers and so are capital projects, which cost millions. It's expensive to maintain huge facilities like a bobrun and keep them up to date. ORDA must be more forthcoming, and if it fails to be, Gov. Andrew Cuomo should be much less forthcoming with the taxpayers' money.
Town compromises on short-term rentals
Bravos to the Queensbury Town Board for being responsive to constituents, both those who want some restrictions placed on short-term rentals and landlords who want to be able to rent out their houses for short-term stays. The board proposed a law with various rules, including parking rules and limits on the number of people allowed per house, and included a $300 permit fee. Landlords objected to the fee and asked for some reasonable compromises on rules, such as slightly raising the limit of renters per house. Communities like Queensbury benefit from short-term rentals. They allow homeowners to make extra income from their home, helping with taxes and other bills. And they bring more visitors into the community, which is important when you consider that tourism is foundation of our local economy.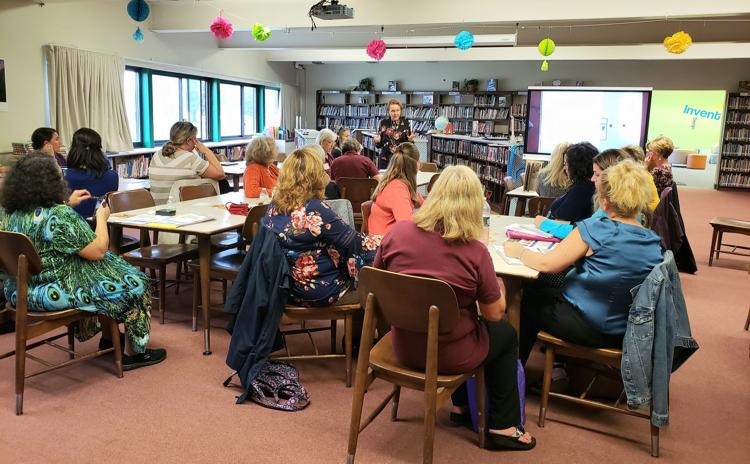 Council promotes literacy
You have free articles remaining.
Bravos to the Iroquois Reading Council, which celebrated its 60th anniversary. The council promotes literacy, and recently brought in an international literacy specialist, Laura Robb, who spoke to local instructors about teaching strategies. Robb pointed out that illiteracy can be overlooked in classes with 20 or 30 students, because kids who are struggling may make themselves inconspicuous and develop strategies for covering up an inability to read. She suggested common-sense approaches, like not assigning the same book to the whole class, because students are often on very different reading levels. Reading is the key to almost all learning — words are the instruments for passing on knowledge. Literacy has to be the first priority for educators.
Groups counter divisiveness
Bravos to the Greenwich Free Library, American Legion Liberty Post No. 515, Comfort Food Community, Greenwich Interfaith Fellowship and Better Angels for sponsoring the showing of a film, "American Creed," and panel discussion afterward on the subject of the beliefs that hold America together. As anger is provoked and division is sought by leaders of the country, regular people need to resist being drawn into the whirlpool of paranoia and negativity. National issues may be important, but other things tie us together, and common ground can be found at the same time as differences are aired. Respect and disagreement can go hand in hand.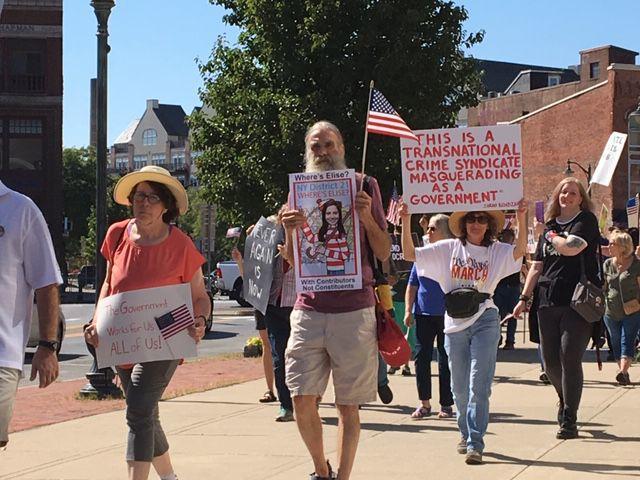 Guns don't belong downtown
Boos to anyone who even considered carrying a gun to a protest in downtown Glens Falls. We're sure Glens Falls Police Chief Tony Lydon, who warned about this possibility, did not draw it out of thin air. Some of the local pro-Trump supporters, such as Mike Kibling, have posted provocative statements on social media, including suggestions of violence, which they have later taken down. They seem to be following the lead of President Donald Trump in tip-toeing around violent provocations, so they have a way out if anything goes wrong. Bringing a toy gun to a protest, then pointing it at a reporter, as Kibling did, falls into this category. So does talk about shooting people and about carrying weapons, loaded or not, into the heart of the city. You can do the wrong thing, even if you have a legal right to do it, and that applies to displaying deadly weapons in the midst of what is supposed to be a peaceful political protest.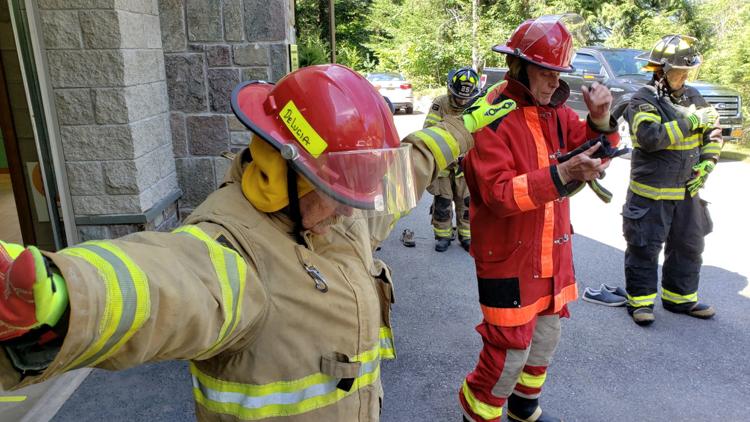 They're not too old to fight fires
Bravos to the 20 seasonal residents of Huletts Landing who dedicated 80 hours of their summer to take part in an intensive state training course for firefighters. The youngest of these volunteers was in his 60s, while some were in their 70s and 80s. But they trained hard and passed the course, and in so doing, saved the Huletts Landing Fire Department. Numerous small communities have struggled to maintain volunteer fire and rescue forces, and many have been forced to start paying professionals. Some have disbanded. But perhaps the Huletts Landing group is showing one way these departments can survive — by calling on senior citizens.