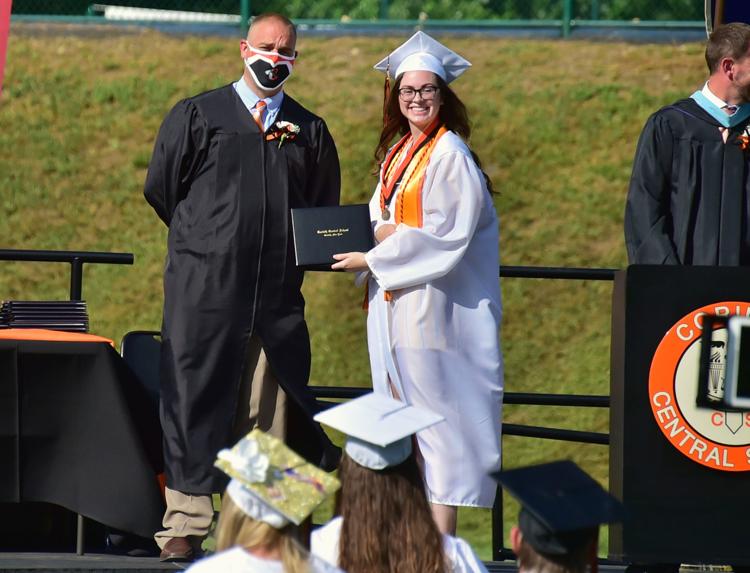 High schools get creative
Bravos to the all the local high schools who founds ways to hold graduations — online or at large outdoor sites like drive-in theaters and football fields, with masks and social distancing. They weren't traditional commencements, but who says graduation has to be the same every year? Is it the crowded, sweaty gym that makes the ceremony special? Truth is, this year will stand out in the annals of commencements, because of all the special measures forced on schools by the pandemic. The creativity shown by the schools to have some sort of special occasion for students to remember has been wonderful to see. Some people, wanting the comfort of tradition, may have been disappointed, but we were pleased and encouraged. Students may even have learned a lesson about persisting in the face of adversity — a lesson that they will probably have many occasions to call upon in the next few years.

New York fights back
Bravos to the Cuomo administration for its go-slow, science-based approach to the coronavirus pandemic, an approach that has taken the state from being the epicenter of the pandemic to having one of the lowest case counts in the country. We are seeing now how foolhardy it is to rush a reopening. Although the go-slow strategy has consequences for businesses, and lots of New Yorkers are suffering financially because of it, more would be suffering, both financially and health-wise, if Gov. Andrew Cuomo had not led the state in imposing a long, strict lockdown, followed by a slow, careful reopening. Places like Florida, where governors like Ron DeSantis were at one time bragging about their lack of cases, are now scrambling to get hold of a runaway infection, with hospitals filling up and much worse days on the horizon. These states should have taken heed of New York's success in curbing the spread of the virus and followed its lead. But our country is struggling because of feckless and irresponsible leadership — on the federal level and in many states — which encourages similar behavior from citizens. New York has suffered mightily from this pandemic and no one should be crowing about our current low number of cases or lording it over other states that are in trouble. But we should learn lessons. It worked for New York to follow the science. It failed for Florida and other states to ignore it.
Stefanik harps on the negative
Boos to Congresswoman Elise Stefanik who, instead of acknowledging the great progress New York has made in the pandemic, continues to harp on one aspect of the Cuomo administration's effort — an order issued early on by Gov. Andrew Cuomo that nursing homes should admit COVID-19 patients transferred from hospitals. The order, which was intended to help overwhelmed hospitals, was rescinded after a few weeks and much outcry. It may be that the order was misguided, and that it led to some infections and even deaths at nursing homes. But it's impossible to know exactly how any one person became infected, especially in a place like a nursing home where staff members come and go every day. Stefanik's rhetoric, blaming Cuomo for "thousands of deaths" is inflammatory and almost certainly wrong. A June 27 chart in the New York Times lays out the percentage of nursing home-linked coronavirus deaths in each state, and New York is near the bottom of the list, at 21 percent. It's difficult to make the argument that Cuomo did something terrible in regard to nursing homes when the figures show New York has done better in protecting its nursing home residents than almost every other state.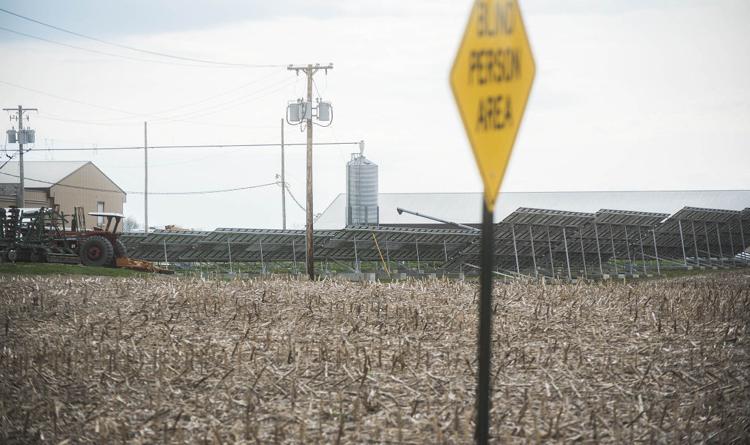 Moreau's law is too restrictive
Boos to Moreau's Town Board for coming up with a law that purports to allow solar arrays on agricultural land, but limits the siting of solar panels so severely that the law may not be worth the time and effort it took to write. The law is in its draft stage, so it can be improved, and it should be, by loosening the excessive restrictions. A couple of board members said they don't like the look of solar panels, and one, Kyle Noonan, said he wants to see views of the mountains in the Agricultural District. He should not object to solar arrays, then, because solar panels in a field do not obstruct views of mountains in the distance. Some people like the way solar panels look, especially when considering the good work the panels are doing. Besides the beneficial effects of green energy generation on our environment and our economy, the panels will help the family farmers of Moreau survive. We're not arguing for the placement of solar panels anywhere and everywhere. But a law intended to help farmers by allowing them to make some revenue from green energy should actually do that.
Health care attack is ill-timed
Boos to the Trump administration for filing a lawsuit with the Supreme Court last week to invalidate the Affordable Care Act. Has there ever been a more poorly timed political act? Many millions of people have lost their health care coverage along with their jobs over the last three months as the pandemic caused a flood of layoffs. Many of these millions of people will never get those jobs back, and millions of them have turned to health insurance coverage through the Affordable Care Act. Now President Trump and those who follow him want to take that away, which would cause widespread suffering. What is our congresswoman, Elise Stefanik, doing about this? She has always claimed to support replacing the Affordable Care Act with another plan, and has said she supports protecting people with pre-existing conditions. Where is the plan? Where is the protection? Where is her advocacy on behalf of her constituents? This issue, unlike New York nursing home policy, is a matter of federal concern, and therefore, in her purview as a member of Congress. We need her to speak up.
Local editorials represent the opinion of the Post-Star editorial board, which consists of Editor Ken Tingley, Projects Editor Will Doolittle and Publisher/Controller/Operations Director Brian Corcoran.
Catch the latest in Opinion
Get opinion pieces, letters and editorials sent directly to your inbox weekly!