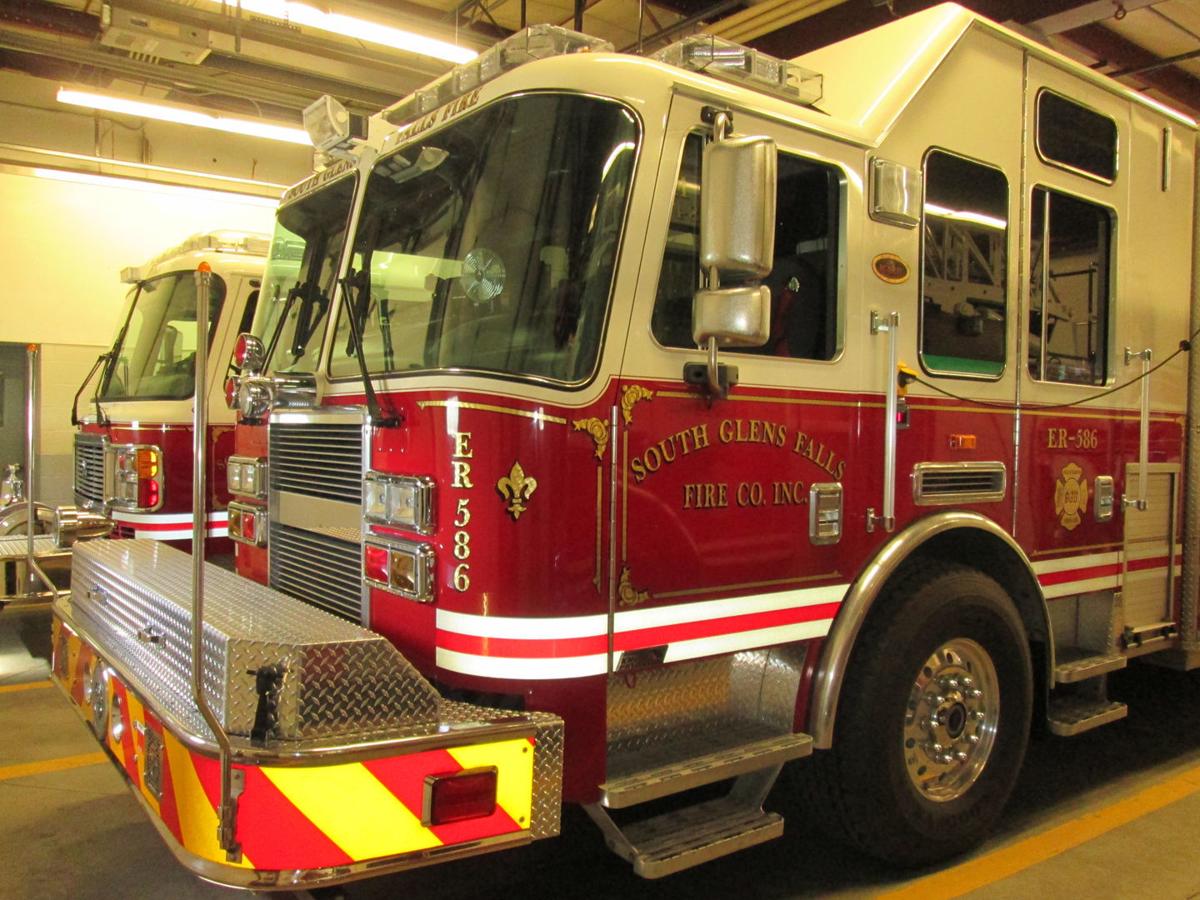 Fire company won't cooperate with election
Boos to the South Glens Falls Volunteer Fire Company for balking at the free and easy use of its firehouse as a polling place and refusing to explain why. For years, the South Glens Falls firehouse and many other firehouses throughout the area have been used as public polling places, and for years firefighters have been cooperative and shown the public spirit they are known for. "They're splendid as splendid can be," said Roger Schiera, Republican commissioner for the Saratoga County Board of Elections, about local firefighters. Fire companies throughout the county have not only for many years made their stations available as polling places, as state law requires, but have helped with the setup. The county delivers machines to polling places in the days before an election takes place, and in the next several months, we will have three – the presidential primary on April 28, the federal primary on June 23 and the general election on Nov. 3. In previous years, the South Glens Falls company has cooperated with the arrangements, allowing the machines to be delivered a few days beforehand and stowed out of the way of firefighters. The law requires that the fire company cooperate, and it's not clear whether the South Glens Falls company intends to do so. But the larger issue is the lack of civic-mindedness and the peremptory high-handedness of the firefighters' behavior. It's bizarre that they chose to communicate with Moreau Supervisor Todd Kuznierz on this subject by certified mail – twice. Why not pick up the phone or stop by his office to discuss things? The town has been financially helpful to the fire company in the past year and has had a great relationship with the company, Kuznierz said. He, too, expressed bafflement at the company's sudden and unprecedented lack of cooperation. It's always unfortunate when an organization expects to be fully and enthusiastically supported by a community, as the fire company has been, but refuses to respond in kind. The company's leadership should return to old policy of full cooperation with the Board of Elections.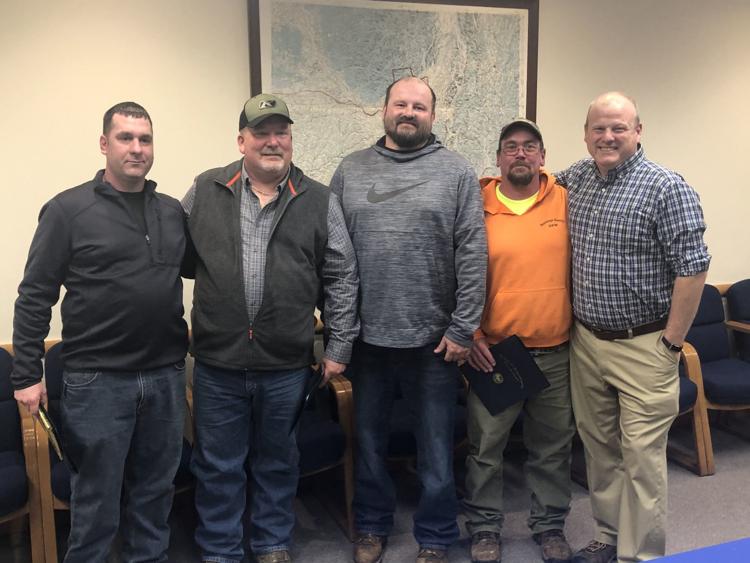 County employees save snowmobiler
Bravos to four Saratoga County employees of the Department of Public Works — Rob Crist, Jeff Gray, Preston Allen Jr. and Aaron Colvin — who were honored recently for rescuing a snowmobiler — Ed Fitzgerald — who went through ice last month on Great Sacandaga Lake. Fitzgerald broke through near Conklingville Dam in Hadley and the thin ice made it impossible for him to get out. A resident of the area heard him yelling for help and called 911. The DPW workers, who were nearby, heard the emergency call and responded. Two of them grabbed a rowboat and managed to get out to Fitzgerald, who had already been in the freezing water for awhile and surely could not have stayed afloat for much longer. The quick action on everyone's part — to make the 911 call, to respond, to bravely venture out and attempt a rescue — deserves our respect and admiration.
Trump administration won't extend health care program
Boos to the Trump administration for refusing to extend a program that provided money for preventative health care to reduce unnecessary use of hospitals by people on Medicaid. The program, which lasted for five years, was a success, according to Eric Burton, CEO of Adirondack Health Institute, which ran various programs with the funds. Whatever the reason for the decision not to extend the program, it's a bad call. Putting money into preventative care, in a way that helps patients and hospitals, is a great way to address some of the failings of our health care system. Gov. Andrew Cuomo is suggesting that the decision is one example, among others, of the Trump administration targeting New York for punishment. We don't know whether that is true, but it does seem suspicious that several Trump administration policy changes have hit hardest states that tend to elect Democrats, like New York, Massachusetts and California. Cuomo ties this decision to an ongoing dispute between New York and the Trump administration over the state's Green Light Law, which allows undocumented immigrants living in New York to apply for driver's licenses, on the grounds that it's safer to make sure that everyone who is driving is properly licensed and insured. We don't know what the reason is for the federal action, but we do know preventative health care more than pays for itself and funding it is the smart way to go.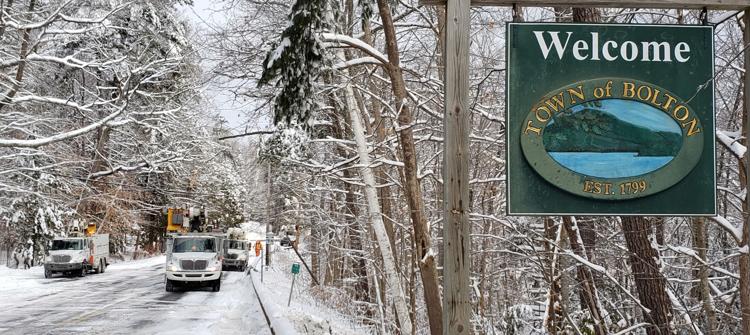 Storm response was exemplary
Bravos to first responders and to public works and utility crews that responded in force and worked long hours over several days to deal with the damage from a widespread, destructive snow and ice storm on Feb. 7. Power was out in many spots throughout the region and stayed out for several days, in some instances. Warren County declared an emergency, setting up warming stations and shelters. After the storm, the temperature fell to below zero. Local emergency responders, from volunteer firefighters to police officers to rescue workers, came out to help county public works crews and nonprofits like the Red Cross. They went door to door in some of the hardest-hit communities to bring supplies and comfort to people who were stranded in their homes by downed trees and often were without power, too. National Grid brought in dozens of extra crews, including crews from Canada, to work on the power lines. We're used to harsh weather and winter power outages in this area, but it's always great to see the volunteers and professionals respond when the situation requires it.
Dispatcher alerts family to danger
Bravos to Lydia Hayes, a Warren County emergency dispatcher, who fielded a call at the height of the ice and snow storm on Feb. 7, and realizing something was wrong, kept the caller on the line for several minutes and alerted firefighters. The caller said alarms had gone off in her house, but she acted confused and said she smelled something. Hayes told the woman and her family to evacuate the home, and when firefighters got there, they found a high level of carbon monoxide inside — high enough to have been fatal in the case of prolonged exposure. Swamped with calls that day, Hayes still took her time with this call and likely saved lives because of that.
District seeking pension waiver
Boos to the Hadley Luzerne school district for seeking a state waiver from pension rules, so it can pay a school resource officer $40,000 a year, exceeding the $35,000 limit for pay received by retired police officers receiving a state pension. Boos also to Warren County Sheriff Jim LaFarr for saying he will create a new Civil Service title for the resource officers — special patrol officer — that will make it easier for retirees to get state salary waivers. Rules that allow retirees to earn a $35,000 salary while also getting a full state pension are already generous. The easier it is to get waivers, the harder it will be for taxpayers, because more police officers, paid by taxpayers, will be retiring as soon as they're eligible for a state pension. Waivers should be difficult to get and granted only in special circumstances. We don't see an emergency need for school resource officers and see no reason why pension waivers should be granted in this situation.
Local editorials represent the opinion of the Post-Star editorial board, which consists of Editor Ken Tingley, Projects Editor Will Doolittle, Publisher/Controller/Operations Director Brian Corcoran and citizen representative Chuck Cumming.
Catch the latest in Opinion
Get opinion pieces, letters and editorials sent directly to your inbox weekly!