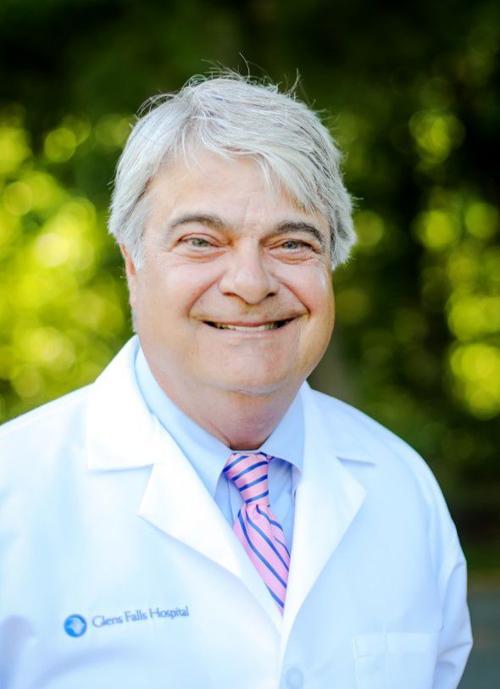 Since I began practicing medicine in Glens Falls in 1992, clinical advancements have led to dramatic improvements in cancer imaging, medical oncology, radiation, chemotherapy and more. As these advancements have become available, leaders at the C.R. Wood Cancer Center at Glens Falls Hospital have continually made investments to ensure patients have local access to the best possible cancer care.
One specific advancement that has affected patients diagnosed with early-stage breast cancer is a form of radiation therapy called MammoSite, in which radiation is delivered internally through a balloon to the area where cancer recurrence is most likely to develop.
During the lumpectomy procedure, a small balloon catheter is placed inside the breast and secured to prevent movement or discomfort. Radioactive seeds are placed inside the balloon for treatment and removed once the treatment is complete. Because the radiation is given from within the breast, there is no damage to the skin, which might occur with traditional radiation.
This type of radiation therapy shortens the duration of treatment and empowers patients to get back to health and to their lives sooner. MammoSite therapy can be completed in less than a week, whereas traditional radiation therapy is time-intensive and requires travel to and from a treatment location every day for five to six weeks. In a rural and geographically dispersed region like ours, that can mean traveling for several hours a week for over a month to receive treatment. In addition to the time spent going to and from the hospital, the sheer fact of having to be in a medical setting every day can take a toll on someone's emotional well-being.
MammoSite therapy is one of the many examples of how cancer care has evolved and advanced over the years. As a community hospital, we are proud to be able to offer our patients cutting-edge treatments like MammoSite radiation therapy close to home.
Effective treatment is one important part of the cancer care continuum, and it wouldn't be possible without coordination and open communication between the providers who care for patients through the C.R. Wood Cancer Center. That's another strength of this program — every doctor, nurse and support team member is committed to ensuring patients receive not only great care but have access to the collective expertise and strength of the entire care team.
Team coordination and communication can make all the difference in someone's fight against cancer. I am reminded of that every day when I speak with a woman who has been diagnosed with breast cancer and is fearful and nervous about the road ahead. In those moments, I am able to draw on my own health care experience to make meaningful connections and ease a bit of that fear.
Catch the latest in Opinion
Get opinion pieces, letters and editorials sent directly to your inbox weekly!