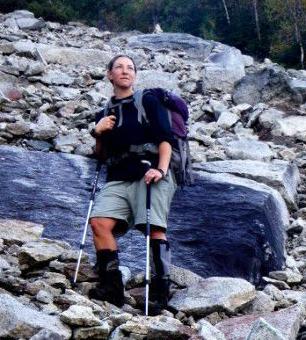 More than 30 years ago, the Adirondack Council released the first of its groundbreaking reports in the series entitled 2020 Vision: Fulfilling the Promise of the Adirondack Park.
Well, it's 2020 and time to assess how much of the plan was accomplished, how much remains to be done and whether the general goals and priorities for conservation have changed. In sum, we need a new and updated Vision 2050.
The 2020 Vision series focused on completing the Adirondack Forest Preserve, which included saving the most rare and valuable plants and animals, preserving wilderness where it was still possible and planning for public visitation and recreation. They also outlined strategies for protecting private timber lands.
At the time, the park was nearing its 100th birthday and New York still had no written plan for completing it. The Adirondack Council took on that task. We called upon a team of experts to help us craft plans for completing the public Forest Preserve and for protecting private lands through public purchase of development rights, and other conservation agreements.
The plan recognized that the park is an unfinished patchwork of interwoven public and private lands. Conservation measures needed to apply to both if we hoped to succeed. We paid for the work on our own (thanks to generous support from individuals and foundations), but freely gave our data to the state and the public.
No one had ever done such a thing.
Not everyone was thrilled, to say the least.
For example, the Plattsburgh Press-Republican lambasted the 2020 Vision series. Among other disasters, it predicted that the council's goal of expanding the public Forest Preserve by 10-12 percent would strain the state's economy and put the timber industry out of business. It did neither.
Instead, its principle author, George Davis, won a MacArthur Foundation fellowship and genius grant, which allowed him to bring similar rural planning improvements overseas to the republics of the former Soviet Union.
During Mario Cuomo's final term in office, 2020 Vision became the foundation of the Adirondack portion of the NYS Open Space Conservation Plan. That plan took many of Davis's ideas, and some additional ones from the Natural Heritage Program, and expanded them to create a protection plan for the entire state.
Today, we look back on 2020 Vision, knowing that a significant portion of its recommendations were adopted. We are thrilled to note that some of its best ideas were enlarged and carried into new directions by state officials who took the initiative to find what we had not. The rare plant communities and wildlife habitat described in Volume I: Biological Diversity; Saving All the Pieces, for example, were not meant to be a definitive list, but rather a reference to what was known at the time. Our research team didn't have access to every corner of the 9,300-square-mile park. Yet, we had encountered so many unexpected wonders that we expected and hoped that others would, too.
The same could be said for Volume II: Completing the Adirondack Wilderness System. We were pleasantly surprised when Gov. George Pataki created the Round Lake Wilderness Area right after adopting our recommendation to buy nearly all of Little Tupper Lake and designate it as a wilderness area, too.
Today, state environmental agencies have their hands full. They lack the capacity to undertake the kind of long-range, landscape-level planning needed to meet the challenges of the 21st century.
That's why Adirondack Council is working to create the next chapter in the Adirondack Park planning manual with its Vision 2050. Unlike the 1980s, the park is no longer threatened by a runaway real estate market and rampant land speculation, although misplaced development of the backcountry is still a concern. New problems threaten the Park now, and new plans, tools, resources and strategies are needed to preserve this national treasure for future generations.
New threats include climate change, air and water pollution, changing economics, lack of diversity, overuse, weakened protections for wilderness areas and invasive species infestations. The Adirondack Park Agency's rules for development have not been improved since 1978.
In 2018, the Adirondack Council hired former Adirondack Mountain Club Education Director Julia Goren to lead the effort on Vision 2050. She has a very capable team of experts at her disposal, including but not limited to individuals from the Adirondack Council's own board of directors. Julia has also been meeting with and listening to people from across the park and with experts from other parks and preserves.
We are confident that the Adirondack Council, working with others, will help guide the next generation of New York leaders to the right solutions for the threats listed above — and some threats we haven't yet imagined.
There is an opportunity to build on the work of the Adirondack Common Ground Alliance, the ADK Futures project and efforts of others. Like before, we will need the help and support of a diverse group of park residents and visitors, scientists and planners, lawyers and social scientists, small business owners and homeowners.
While current uncertainties require flexibility in scheduling, the council has started to engage subject matter experts and stakeholders and expects to ramp up this effort through the fall.
Together, we can build a better Adirondack Park for everyone — one that has pure waters, clean air and big wilderness areas, surrounded by farms and working forests and vibrant rural communities.
John Sheehan has been the director of communications for the Adirondack Council for 25 years. He is a frequent guest lecturer at New York colleges and addresses civic and not-for-profit organizations, scientific societies and community forums on media strategies to help with advocacy efforts. He lives in Albany and spends time at a family camp in the Adirondacks.
Catch the latest in Opinion
Get opinion pieces, letters and editorials sent directly to your inbox weekly!