February has always been a contender for worst month of the year, and my wife, Bella, and I have shared some doozies.
She grew up in Lake Placid, I in Saranac Lake. We first met in our early teens when she started going out with one of my neighborhood buddies. She remembers me as obnoxious.
We both went away, lived a little and came back as young adults. One night, I walked into the bar in Lake Placid where she was working and recognized her.
"I think I know you," I said, after sidling my way through a crowd to the bar.
She smiled. "Half the guys in here think they know me," she said.
The other half must have been blind is what I think now.
She says it was her cooking that made me change the half-baked plan I had to travel the world and instead move in with her. I say the cooking was one ingredient in the stew of laughs and love and fun and fights she cooked up.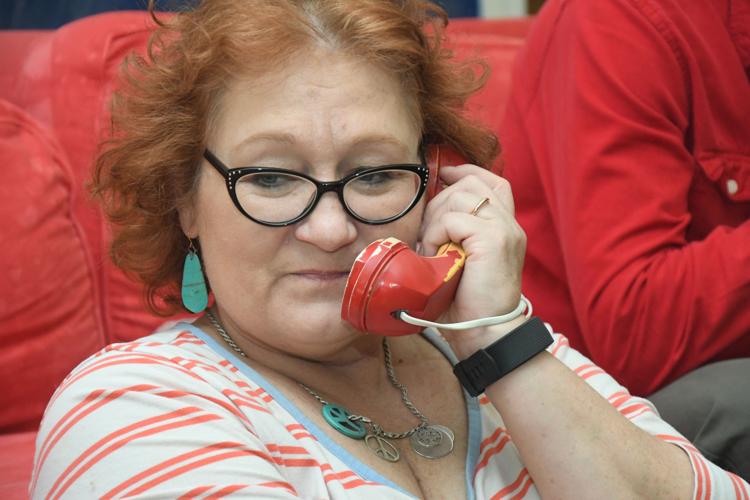 Thirty years has passed since then. We've raised four kids and survived some hellish Februaries. You don't know February until you've spent it in Malone, and we endured three of them there, with me working 60 hours a week and Bella driving three hours a day over icy roads.
I came down to Glens Falls in 1993 for a job interview, and when I went back and told her I wasn't sure it was a good opportunity, Bella took me by the collar and put me against the wall and said, "You are taking that job."
Glens Falls turned out to be a great place for us and our kids. We have loved our lives here, our houses and our neighborhoods, the schools and the people.
Last year, Bella complained about feeling "mentally fuzzy," and we went to see a neurologist who did a mess of cognitive tests, like having her count backward from 100 by sevens.
"Inconclusive" was the word we took home from those tests, but in February she went back to see another specialist and he gave us a different word: "Alzheimer's."
It's a disease that afflicts a whole lot of old people (about a third of those who reach 85 develop Alzheimer's, the literature says), but it also hits in more rare instances people, like Bella, who are younger than 65. Then it's known as "younger onset" Alzheimer's.
The doctor who delivered the diagnosis told Bella she had eight years left, based on the average. Other doctors have said the progression is unpredictable and can take much longer. But they all agree Alzheimer's is fatal and there is no cure.
We've been through some denial in the past nine months. Bella is still not all the way convinced, but she has always acted as if she could impose her will upon reality out of the sheer depth of her desire.
She has never wanted me to identify her by name in my columns, so even when I was writing about our family, I would say, "my wife." But she agreed to an exception for this.
She agreed to more, because we decided to try a podcast. The point is to talk about Alzheimer's, what is happening because of it and how that is affecting us and to do a new one every couple of weeks or so.
The first one is up on the website now. Not surprisingly, I'm quite bad at the podcast process and Bella, a natural storyteller, is very good.
It feels strange to be telling a story as it unfolds, without knowing what is going to happen or how we'll react.
Maybe we'll find some purpose in chronicling what we're going through. We don't know.
We're feeling our way, as we have for 30 years. We're in the dark, but we reach out for each other's hand.