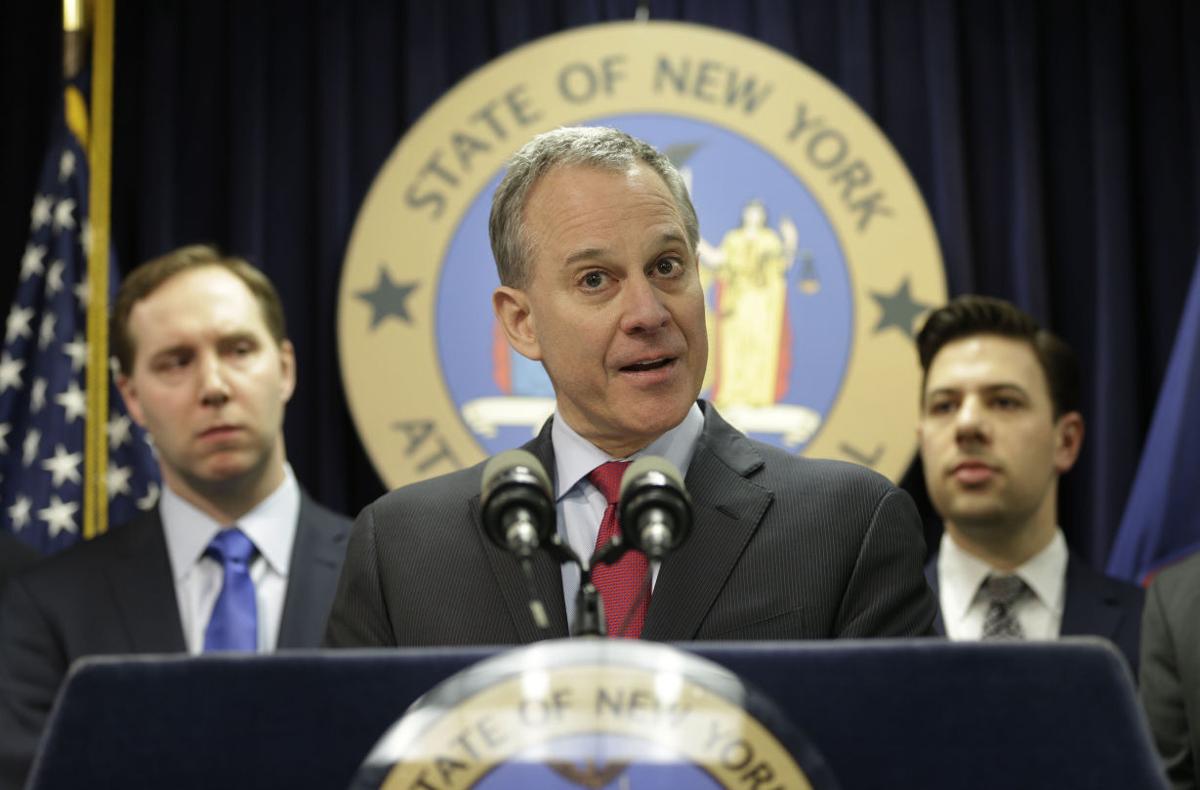 A New York court Tuesday approved the agreement between Schneiderman and the state's Attorney Grievance Committee, which filed a petition last August seeking to prevent him from practicing law. The suspension takes effect May 28.
Under the terms of the deal, Schneiderman must continue receiving treatment from his mental health professional and submit to supervision through the New York City Bar Lawyer Assistance Program.
A message seeking comment was left with Schneiderman's spokesperson.
Schneiderman has said in the past that he accepted full responsibility for his conduct. In the agreement approved Tuesday, he acknowledged pressing his hands around women's necks and slapping them without consent, and said he was verbally and emotionally abusive toward women.
Schneiderman also said that he went to an in-patient alcohol rehabilitation program in 2018, joined Alcoholics Anonymous and was seeing a psychiatrist on a monthly basis for several months before his resignation, switching to weekly sessions after that.
Copyright 2021 The Associated Press. All rights reserved. This material may not be published, broadcast, rewritten or redistributed without permission.