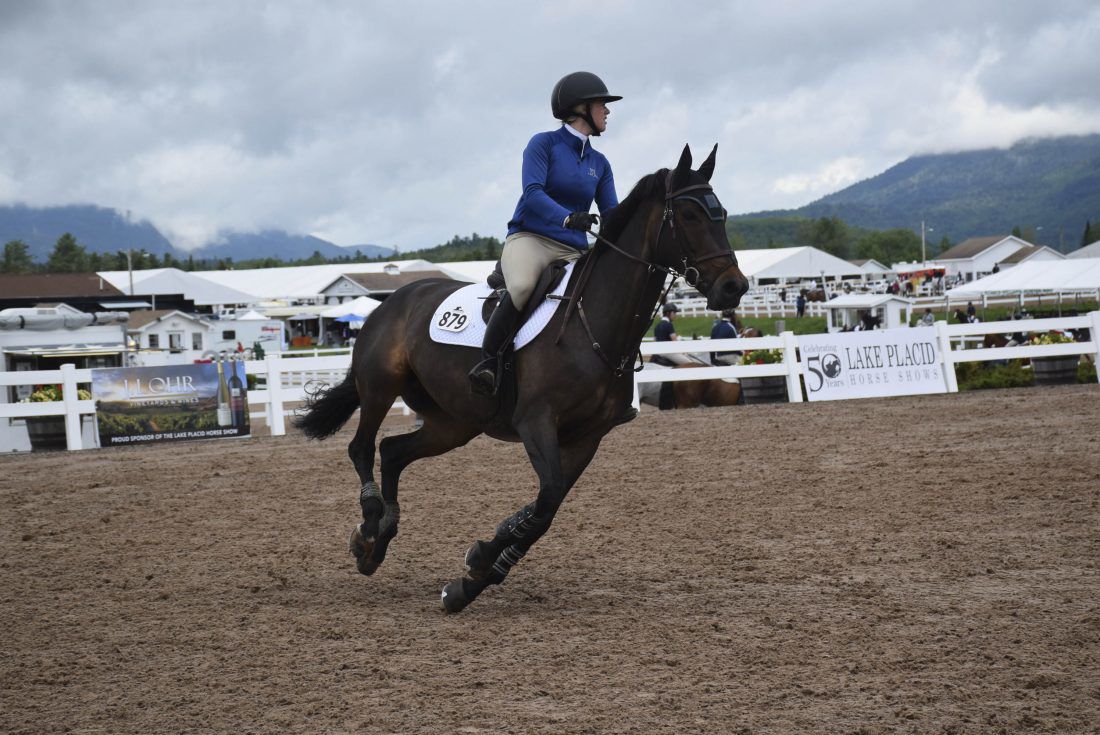 LAKE PLACID — When it comes to major events this summer, Tri-Lakes officials are hoping for the best and preparing for the worst.
With the state's stay-at-home restrictions in effect at least through May 15 during the COVID-19 pandemic, there's no telling what kind of non-essential businesses or mass gatherings — if any — will be able to resume through mid-June or beyond in the Adirondacks. And with some June events in Lake Placid already postponed, more early-summer events could be next.
Summer events bring thousands of travelers to the Adirondacks and millions of dollars into the local economy every year, and cancellations could have a big impact on small businesses.
"We have no idea at this point even what businesses and restaurants will be open, so right now it's a crap shoot," North Elba town Supervisor Jay Rand said Thursday. He took part in a conference call Wednesday with event coordinators and other local officials to talk about a plan to move forward with events once New York begins lifting its social-distancing mandates.
Regional Office of Sustainable Tourism officials — under the leadership of CEO Jim McKenna and Chief of Staff Mary Jane Lawrence — facilitated the Wednesday conference call. The purpose was to begin a conversation about how events could be rolled out safely after "New York State on PAUSE" is suspended.
On the call were officials from the town of North Elba, village of Lake Placid, state Olympic Regional Development Authority and coordinators from events such as the Lake Placid Horse Shows, Summit Lacrosse, Tupper Lake Tinman triathlon, I Love BBQ and Music Festival, Ironman Lake Placid triathlons and Lake Placid Marathon and Half.
"In many ways, it was a sobering call to be on because in some cases, we're not sure what the attendance may be," Lake Placid Mayor Craig Randall said Thursday. "But I think we're thinking conservatively that most attendance of these events is going to be probably less than what we expected. … We're still playing a guessing game because until we get directives (from the state), we don't know."
No major event in Lake Placid has been canceled; however, there have been some postponements. The Lake Placid Community Day, set for May 31, is expected to be held sometime in September; the Rotary Club of Lake Placid's Dam Duck Race, set for June 20, has been postponed indefinitely; and the Lake Placid Marathon, originally scheduled for June 14, is slated for Aug. 23.
"There's been a lot of conversation about what it would look like to reschedule," Lawrence said Thursday.
Next on the calendar is the Lake Placid Horse Show, which begins June 23, and is followed by the I Love New York Horse Show on June 30. The Tupper Lake Tinman triathlon is set for June 27, and Summit Lacrosse tournaments begin June 27.
On Tuesday, ROOST officials held a video conference with about 200 people to discuss a four-phase roll-out of its Adirondack marketing plan once social-distancing mandates are lifted. The plan is to start locally and move out regionally, and it is meant for the leisure traveler, not necessarily people visiting specifically for events.
"The next one we have to tackle is really looking at the events and getting that discussion going with the organizers," McKenna said.
That discussion is leading to preparation. In mid-March, some of the first social distancing restrictions in New York began with mass gatherings such as special events and sporting competitions, just like those on the Tri-Lakes summer calendar of events. Therefore, ROOST is working with event coordinators to prepare a health and safety plan for the "new" normal — whatever that means.
"We're going to start talking with the medical community, our public health community and state directly about it," McKenna said. "Get some direction from them and then try to develop a plan with the organizers of these events to really figure it out. … Things are going to be different. There's no doubt about it."
The health and safety of the community is first and foremost on everyone's mind.
"It's a summer we're all watching very carefully," Randall said. "Keeping in mind the reintroduction of the tourist travel to Lake Placid and event activities, it has to be introduced in a way that doesn't panic our community with an unnecessary exposure to this virus."
ROOST will follow up with the event coordinators in mid May. In the meantime, they will share detailed information about sanitation protocols and minimum numbers of participants and spectators.
Residents and visitors who want more information can get COVID-19 updates from the ROOST website at www.roostadk.com/updates or sign up for the weekly email newsletter at www.roostadk.com. The ROOST Facebook page has updates for locals, and the Lake Placid ADK Facebook page has updates for visitors. ROOST is also operating its visitor information line at 518-523-2445.
Be the first to know
Get local news delivered to your inbox!