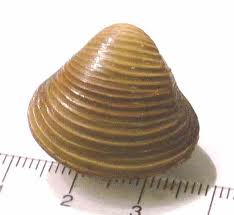 Dennis Dickinson, supervisor of Lake George, is right. The boat-washing stations proposed as a way to fight the spread of invasive species into Lake George need to be funded right away.
And Dennis Dickinson is wrong. Warren County should not be considered responsible for coming up with the program's startup costs, estimated at $2 million.
The state of New York should fund the stations. Fortunately, the state has a fund established for the purpose of paying for projects like this: the Environmental Protection Fund.
The Environmental Protection Fund has an annual stream of revenue from the state's real estate transfer tax, amounting to $134 million this year. That money is spent mostly on capital projects to protect the environment, including land purchases, pollution control measures, recycling programs and efforts to wipe out invasive species.
As Dan Stec, supervisor of Queensbury, pointed out to Mr. Dickinson, the state owns the lake. It is sensible and right the state would act to protect this important public resource.
Warren County has already spent or budgeted almost $500,000 to fight the incursion of Asian clams into the lake. That's a lot of money for Warren County.
An equivalent amount for the state would come to tens of millions of dollars, and eventually, we expect the state to be spending tens of millions to fight invasives in the Lake George/Lake Champlain region.
Other funding schemes that have been suggested are unwieldy in comparison with the simplicity of tapping the Environmental Protection Fund.
Mr. Dickinson has suggested creating special taxing districts for Lake George waterfront properties, in which the county's mortgage tax would be slightly higher than elsewhere. That money would be used to get the boat-washing stations set up.
But Warren County's mortgage tax, which is 1.25 percent, raised only $1.7 million in 2011. A quarter-percent increase, which would only apply along the lakeshore, would not generate nearly enough money to cover the boat-washing program's $2 million startup cost.
Warren County could not establish such districts in other counties, so many lakeshore properties to the north and east would not contribute, and it would take months, if not years, to set up this sort of funding scheme.
In contrast, the state Environmental Protection Fund already exists, and exists for this very purpose. State officials have not been shy about spending the fund's money in the Adirondacks; they recently bought 69,000 acres of land in the High Peaks for more than $49 million.
We have said the High Peaks purchase was worthwhile, because the state was seizing a rare opportunity to acquire for the public some of the most beautiful land in New York.
It's even more worthwhile to spend less money to protect the most beautiful and economically important lakes in the state.
Gov. AndrewCuomo, admirably proactive on a range of issues, from same-sex marriage to state pensions, has been passive on the subject of invasive species.
When Hurricane Irene decimated Adirondack communities last year, Gov. Cuomo got personally involved, helping with local cleanups and pushing state agencies to be quick and responsive.
We want to see the same level of commitment from the governor on invasives.
The incursion of invasive species is a problem across the state and a comprehensive, state-led approach is needed to combat and control them. In the meantime, New York should provide the Lake George Park Commission with the money it needs to start washing boats.
Local editorials represent the opinion of The Post-Star editorial board, which consists of Publisher Rick Emanuel, Editor Ken Tingley, Projects Editor Will Doolittle and citizen representative Mark Bergman.
Catch the latest in Opinion
Get opinion pieces, letters and editorials sent directly to your inbox weekly!