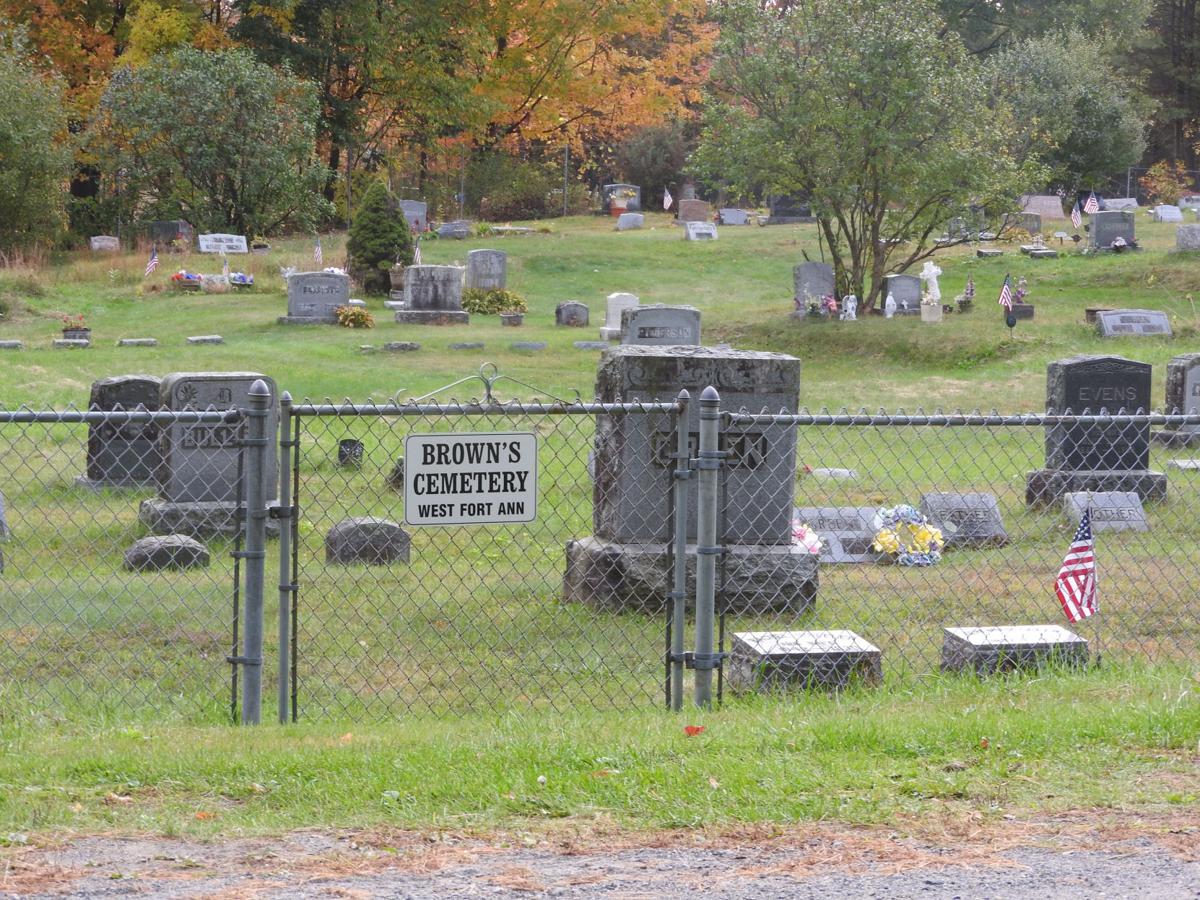 When a line begins to form to sue you, it might be time to reconsider your position.
We hope that Ed Paradis, who owns land next to Brown's Cemetery, takes that into consideration before this unfortunate case over access to the West Fort Ann graveyard goes much further.
Paradis, who prefers speaking through lawyers most of the time and owns the nearby Moose Hillock Campground, would be well-advised to take a more neighborly approach, because his obstinence makes him look selfish and unfeeling toward families who still bury their loved ones in the cemetery.
Paradis built a house for his son adjacent to the property, then built a berm (since removed) and fence to block cars and trucks from convenient access to the cemetery.
It is not clear why he did this, but it may have been to provide privacy to the residence.
Unfortunately, when you live next to a graveyard, you are going to hear Taps and bagpipers once in awhile.
Practically, blocking the road has made it difficult to get in burial equipment and funeral processions, and that has made many residents angry.
In one case, an elderly relative was forced to wait in the car out by the road during the burial, because there was no convenient access.
There is no reason to add to someone's grief, which is what is often happening here.
This past week, the town of Fort Ann joined a lawsuit that includes American Legion Post 703 (it acts as the official honor guard for veterans' funerals) and several other residents who either own plots in the cemetery or have family members buried there. Others are now coming forward who want to join the lawsuit.
Note to Mr. Paradis: If people are willingly coming forward to participate in litigation, it's a sign you are on the wrong side.
Granted, there may be some blame on both sides. The town apparently dragged its feet for more than four years while Mr. Paradis tried to get the matter settled, but now that the town is on board with taking care of the grounds, Paradis is the one being unreasonable.
The town made a proposal to Paradis to finally resolve the issue, only to have Paradis respond with a counter-offer that was not only unreasonable, but would essentially compromise freedom of speech guaranteed by the U.S. Constitution.
One of the conditions Paradis demanded was that he wanted "anyone" who posted negative comments about his business on social media to take it down.
We're surprised he didn't include a provision for removing graffiti from public rest rooms as well. Yes, that was sarcasm.
Paradis' counter-proposal really wasn't much of an offer. He said he would not take down the fence, reserved his rights regarding vehicle access and said he wanted his attorney fees paid.
In other words, he wasn't budging.
It was the perfect blueprint for how not to make a deal.
We were struck by the similarities with another recent dispute in Fort Ann where residents showed great concern for a dirt track being built. Owner Jeremy Treadway went out of his way to answer residents' questions, work with the town to ensure peace and quiet and be a good neighbor.
Mr. Paradis could learn a thing or two from Mr. Treadway.
This is one of those ridiculous legal entanglements that usually make it no further than Judge Judy's court.
There is an easy deal to be made here. Give the town responsibility for maintenance of the cemetery, give it a right of way to the road and let the town move the fence to a suitable distance so the road can be used again.
These are loved ones of your neighbors, Mr. Paradis. It is time for you to do the right thing.
Post-Star editorials represent the opinion of The Post-Star editorial board, which consists of Publisher Robert Forcey, Controller/Operations Director Brian Corcoran, Editor Ken Tingley, Projects Editor Will Doolittle and citizen representatives Dan Gealt, George Nelson and Tim Robinson.
Catch the latest in Opinion
Get opinion pieces, letters and editorials sent directly to your inbox weekly!