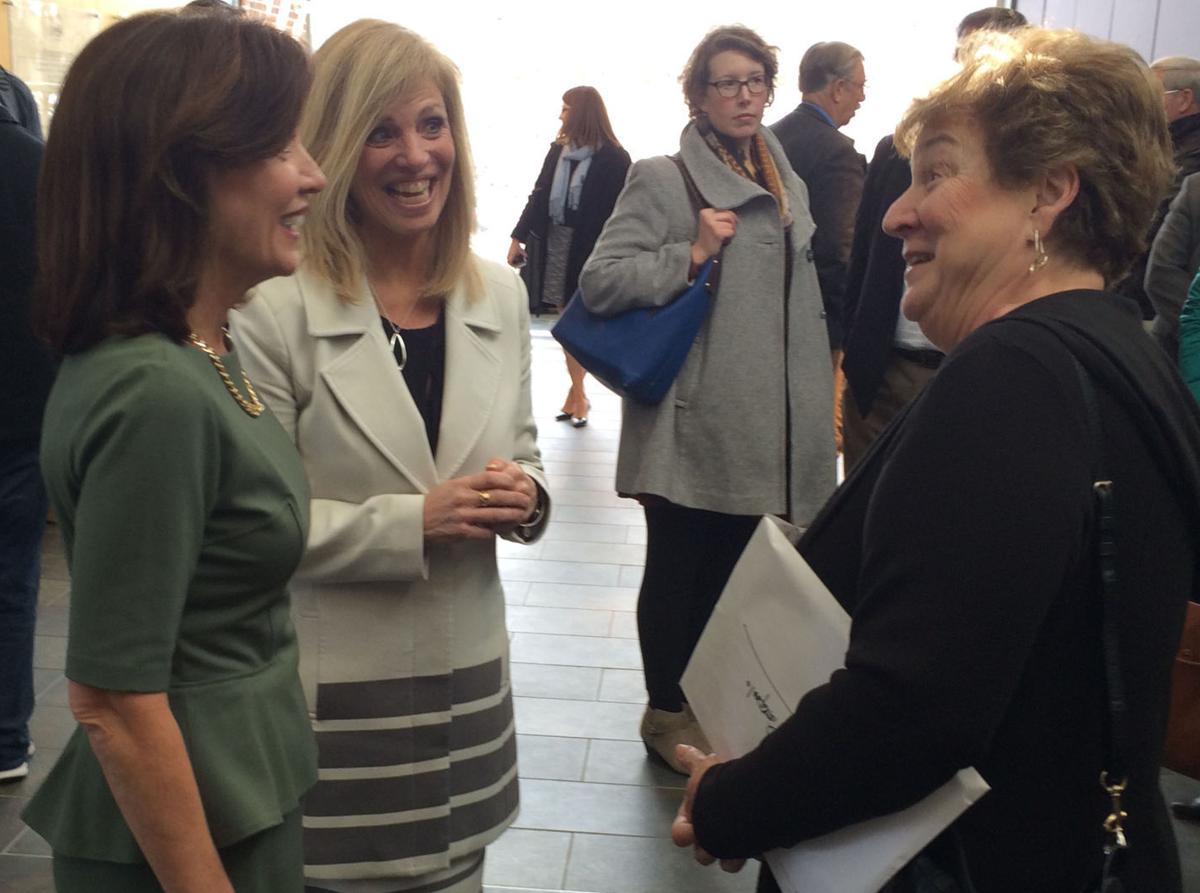 We've supported Gov. Andrew Cuomo's Excelsior Scholarship proposal, which would make state colleges and universities tuition-free for many students from middle-income families, but on second thought, there is a better way.
Cuomo's proposal leaves out the state's private colleges, and that is a mistake. The great strength of New York's higher education system is that it comprises both excellent state schools and excellent private colleges that offer their own unique programs and campus cultures.
The Excelsior Scholarship would put private colleges at a competitive disadvantage with SUNY schools, weakening them to the point, in some cases, that they would be forced to eliminate programs or even close. This would hurt the overall state of higher education in New York.
The solution is an easy one: Instead of starting a new program, with all the attendant costs of new bureaucracy, expand the existing state Tuition Assistance Program, known as TAP. The Tuition Assistance Program grants financial aid to New York students attending New York schools, public and private.
TAP grants are based on household income, and right now, for middle class students, they don't amount to much in the context of the cost of a year of college. But with an infusion of cash equal to what Cuomo has proposed spending, TAP could make college much more affordable for thousands of students.
A proposal now being considered by the state Senate and backed by our state Sen. Betty Little, would increase the minimum TAP grant from $500 to $3,000 and the maximum grant to $5,500. The income threshold would go up from $80,000 to $100,000 this coming school year, then to $110,000 and $125,000 in succeeding years.
Expanding an existing program has obvious advantages over starting a new one. All the administration, all the application materials are already in place —just the numbers have to be changed. It will be easy for students and parents to apply, and it will be easy for the state and the colleges to handle the applications.
A new program would mean new paperwork, and as any parent of a college student can tell you, the paperwork burden to apply for financial aid is already substantial.
More importantly, expanding TAP means keeping state and private colleges on a level playing field in regards to public financial aid.
Students can't always find what they want at a state school, and they can't always get into a state school. As the cost of attending college has risen over the past few decades, admission to state schools has gotten much more competitive. Now the top SUNY schools, such as Geneseo and Binghamton, are among the most selective in the state.
We want to make sure private colleges remain healthy, because they are critical to local economies. In some places, such as the Tri-Lakes region of the Adirondacks, a small private college like Paul Smith's is one of the largest and best-paying employers. From a student's standpoint, no public college offers an experience like Paul Smith's — its buildings ensconced in the Adirondack wilderness, its forestry students using that wilderness as their laboratory.
Cuomo's proposal, if it goes through the Legislature, would devastate Paul Smith's and other small colleges already balancing on the edge of financial viability. Families with an annual income of $80,000 could get more than $6,000 from the state to attend a SUNY school under the Excelsior program; while they'd get just $500 from TAP in its current configuration to attend a school like Paul Smith's.
We agree with the governor's intention to help families for whom college is a financial stretch. But let's not hurt the state's great diversity of public and private colleges in the process. The money Cuomo wants to use for Excelsior Scholarships should be poured into TAP instead.
Local editorials represent the opinion of the Post-Star editorial board, which consists of Publisher Rob Forcey, Editor Ken Tingley, Projects Editor Will Doolittle, Controller/Operations Director Brian Corcoran and citizen representatives Jane Kana, Dan Gealt and George Nelson.