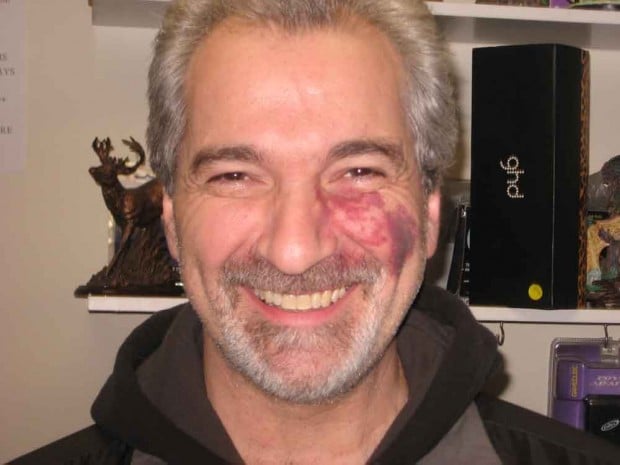 Tony Chiaravalle buys and sells stuff for a living. The 46-year-old father of one from Lake George runs Main Street Exchange in Queensbury. Though his shop may not be as well known as the one on History Channel's popular "Pawn Stars" show, he said there are a lot of similarities and differences.
Q. How does one decide that opening a pawn shop in Queensbury is a good idea?A. Well, being in the restaurant business for 30 years, you realize there must be an easier way to make a dollar. Gold had just started climbing and a friend and I decided to open a shop to buy and sell precious metals. It evolved into electronics, instruments, tools and things like that.
Q. Has it been a good idea?A. It's been a great idea. It's a fun business. You hear on that show that "you never know what's going to walk through the door" and it's true. I'm amazed. Anything from junk to precious antiques and jewels. Sometimes you gasp, sometime you laugh and sometimes you're completely shocked. It does extremely well.
Q. What's the most bizarre item someone brought in to pawn or sell?A. A Naval officer's dagger from Hitler's Third Reich. Hitler approved the dagger himself. It had intricate engraving and opal handle. There's a disturbing part too. On it, there appeared to be stains, probably blood. It was early. The more I held onto it, the more I wanted to get rid of it. It got on my conscience.
Q. What's the toughest part of the job?A. The stories. Obviously there are great fun stories. But the few heartbreaking stories with people selling their parents' china for diapers or to pay the electric bill, those are difficult. Or when they bring in items that don't add up to what they have to pay.
Q. How about the most gratifying part?A. When I can help those same people satisfying their idea of what the items are worth and we're both happy with the outcome.
Q. Does any hardship story stick out?A. An elderly lady, a seamstress for a big fashion designer in Texas, was having trouble with Medicare or Medicaid and couldn't pay for medicine she needed. She brought in a very valuable sewing machine that I know nothing about. It was worth thousands of dollars. ... I was able to buy it and help her out. She wanted it back, though, and was able to buy it back at cost. That was gratifying.
Q. How do you try to ensure that stuff people sell isn't stolen?A. First thing, I size them up. If I see a teenage boy selling a pink iPod I assume it wasn't his and turn it away. I've dealt with all the local police and have good standing with them, I'd like to think. I scan driver's licenses of everyone too. The last thing I want is to have stolen items.
Q. I'm a big fan of "Pawn Stars." How has that show impacted your business?A. It has increased. The show shed light on the business and it's more mainstream now. It used to be known as a place for naval officers and gamblers to go; now it's a place for people who don't want to have garage sales.
Q. Do you have any crazy characters working for you like Chumlee on that show?A. (Laughs) No. I'd be all three of those characters. I'm my only staff.
Q. How do you know you're making the right offer on items you're unfamiliar with? Do you have experts to help like they do on the show?A. I wish I did. I have a network I go to for pawn shops, but it doesn't take into consideration local economies.
Q. What's the most expensive item you've ever purchased?A. The sewing machine I purchased for $1,200. And the dagger was also a costly item.
Q. How about the least expensive?A. A little girl came in with her little gumball machine ring, still in the case. I gave her a dollar. She was happy. She made 50 cents.
Q. What are common items people sell?A. Laptops, iPods, power tools and instruments.
Q. What's a local buyer-seller guy do for fun when you aren't in the shop?A. Play Legos with my 7-year-old son. He introduced me to Xbox 360 too, which he continues to beat me at.