LAKE GEORGE — People from all different stakeholder groups came to talk salt Wednesday at the fourth annual Stop Aquatic Invasives from Entering (S.A.V.E.) Lake George Partnership Salt Summit held in the Fort William Henry Conference Center in Lake George.
Changes in winter road maintenance are making the Lake George area a little less salty, but some local officials and water quality advocates think there's more work to be done.
The conference took a more business-oriented approach this year, at times focusing on the budgetary impacts of reducing salt use and pushing lawmakers to adopt policies and purchase salt-reduction equipment. The Lake George Park Commission made known that it can help municipalities apply for grants to help offset costs.
Robert Fitch, director of the Office of Transportation and Maintenance for the state Department of Transportation, provided an update on a salt management study that will happen this winter on an approximately 17-mile stretch of Route 9, from the village of Lake George to the town of Bolton.
Fitch said DOT will use brine when appropriate, use a segmented live-edge plow blade, use enhanced GPS and a system that detects how much salt is released and where, train plow operators in salt management and conduct post-storm reviews to see how different practices went.
A similar pilot studying is happening in Lake Placid, except DOT will be testing an abrasives mixture. Fitch said local officials were against abrasives in Lake George because the lake has enough sediment issues. Lake George is currently on an impaired water body list for having too much sediment.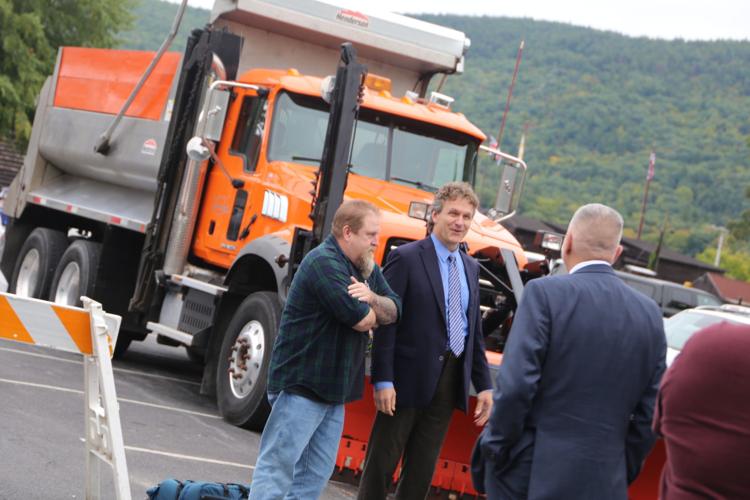 DOT is also organizing a strategic working group for both pilot studies made up of water quality advocates and state agencies. A second tactical working group will meet, too, made up of municipalities, highway crews, businesses and local advocates.
"Thankfully, we're all working together," Fitch said. "... You can't ignore this. The bottom line is the department is concerned about this. We're engaged, and we're tying to find some meaningful results."
The Town of Lake George's Highway Department was honored during the second half of the day for its road salt reduction initiatives. The crew received an award for becoming the first Sustainable Winter Management road certified municipality in the Adirondacks. That new certification is part of a program administered by WIT Advisors, a landscaping and winter management services company.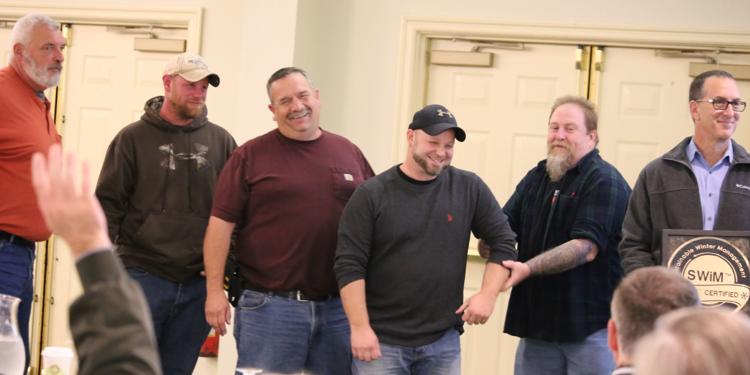 David Wick, executive director of the Lake George Park Commission, gave an overview of salt reduction efforts in the watershed in the past decade. There are 22 road sensors measuring real-time road surface temperature. More municipalities are using brine, or saltwater, to prevent icing. Each town in the park, he added, will have at least one live-edge plow coming up this year.
"This whole project has come together with a whole consortium of people working together," he said. "... We do have some resources to make some good things happen."