With traffic stalled for nearly 15 miles in any direction, cars were strewn along the rural roadway's shoulders, making travel along route 17B nearly impossible for throngs of young people heading to a Sullivan County 600-acre dairy farm in August 1969.
Pumped for three days of peace, love, music and uncensored expression, the stranded started walking, five, six, seven miles. And it didn't seem to matter that a handful lost a shoe here and there, that some carried bead-adorned toddlers on shoulders or in slings, not to mention the Hog Farm family's psychedelic buses, loaded down with layers of Marrakech blankets, worn-out guitars, sleeping bags and carob-filled home pressed granola bars.
No vacancy signs dotted the roadway and by the end of that first day, 50 years ago, nearly 350,000 had settled onto a bucolic Bethel pasture in what would become a temporary weekend city of 400,000.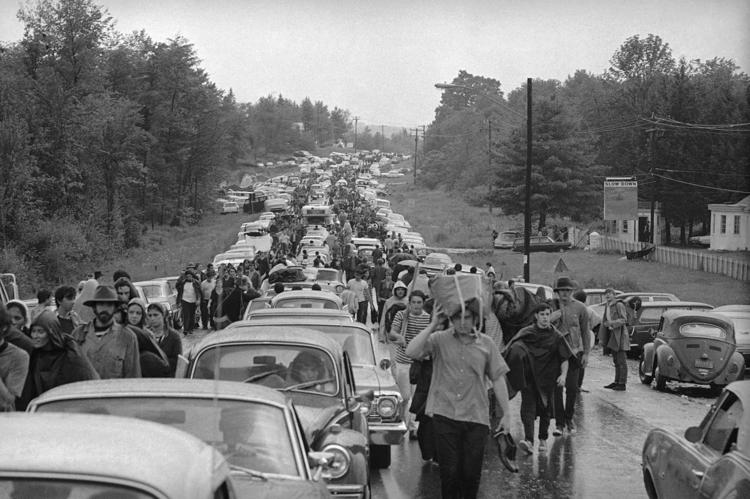 At the time, few could have predicted how this loosely organized outdoor music festival, billed as "An Aquarian Exposition," aka "Woodstock," would imprint musical and counter-cultural history.
"I actually didn't have a clue what Woodstock was at 15," said Stephanie Safka, of Whitehall, whose older sister, singer-songwriter Melanie, was the sixth performer on the first day of Woodstock. "I remember one of my friends asked me, 'are you going to try go to Woodstock?' and I said, 'What's that?' I had no idea where we were going, I thought it was just another show."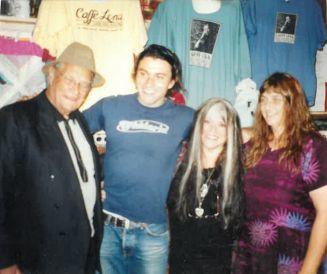 And when the Safka family left their New Jersey home that 1969 Friday morning and headed for Max Yazgur's farm, Safka thought going to Woodstock was just like going to any one of her famous sister's performances.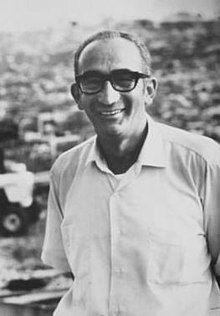 "There were a lot of times that they would say, 'come on, Melanie has a concert, you've gotta come with us,'" she said.
And even when Safka boarded a helicopter sent to rescue Melanie from the traffic jam that was keeping her from getting on stage, she still didn't realize the magnitude of what was happening.
"I don't think we realized how big a concert it was until Sunday, listening to the news," she said. "There were so many people and all the stories of no food."
Lost in a sea of color
Getting to Bethel, even with concert tickets, was not easy and some, like LoisAnn Jahne of Cambridge, who was 19 that summer, never made it. Along with a friend, she waited on her mother's porch for the ride that never showed.
"The more upset I got," she said, "the more relieved my mother was. Our friends were so excited about going, they were down the road before they realized we weren't even in the van."
And as the crowds just kept coming, organizers tried not to panic as festival fences gave way and the top-billed musicians and opening acts could not get to Yazgur's farm to perform.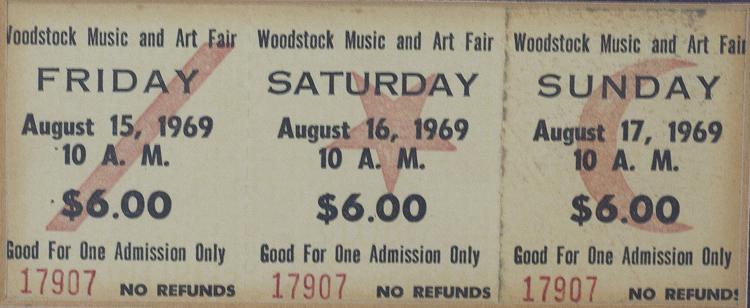 Instead, they decided to just let everyone in, tickets or not, and helicopters were chartered to carry the musicians the final distance.
Richie Havens, the first to arrive Friday, was billed as the fifth act of Day One, just before Melanie. But after some prodding by organizers, Havens opened the historic event.
It would be nearly three hours before helicopters ferrying the performers in over the burgeoning crowd arrived, and Havens just kept playing and singing.
And in his push to fill time, he wrote "Freedom" on stage. Havens said, his long musical introduction to the song was him stalling, trying to think of something.
Like most everyone, the Safkas were caught in the traffic that was slowly inching forward from all points north and south.
You have free articles remaining.
"They didn't have any rooms in the hotels. The intention was, we were going to a motel and that's where we went. But when we got there, there were no rooms; they had all been taken," Safka said. "At that point they arranged that my mother would drive over and Melanie, my aunt and I went in the helicopter.
"I looked down and I thought we were flying over a landfill," Safka continued. "There was all this color and all this stuff. The pilot said 'those are people.' I thought, are you kidding? It was just a sea of color. I had no idea they were people. Just end to end it was a mountain of mixed colors and swatches. I couldn't really discern anything; it was a different perspective."
But by the time Safka and her sister were backstage, the 15-year-old could only see parts of the crowd.
"We were in tents in the back," said Safka, who co-owns Fort Ann Antiques in Whitehall with her partner. "Backstage, there weren't a lot of performers; John Sebastian, Tim Hardin and my sister were there. I don't remember seeing anybody else."
At one point Safka tried to go out into the crowd.
"My sister yanked me back, afraid they'd never see me again," she said, laughing.
"You have to remember, to a 15-year-old this was still an old person's thing and I had to sit there, and I really thought the fun was outside on the other side," she said. "Backstage was all business. Lots of people doing things, adjusting things, always people doing stuff. Backstage was like a waiting room."
It would be night before Safka saw her mother again.
"It took her hours to get there," she said. "I don't know how we even found my mother. Somebody must have helped her through. All of a sudden, there was my mother and the car and we just piled in and went home. I don't know how she managed to get there."
A sea change
The way ethnomusicologist Gordon Thompson, who was in Canada the summer of Woodstock, sees it, Woodstock was right in the middle of a change that really started to take shape with the 1967 Monterey Pop festival.
"Monterey tipped people off that that maybe you could do this sort of thing with the improvements in audio technology in the late '60s," said Thompson, a Skidmore College professor of music emeritas on Tuesday. "Take Led Zeppelin; they were a studio band. But with the new application, they saw that they could go out and do these concerts and make a lot of money."
Still, Thompson said that even though there were many technology advances, experts who look back on the audio tent and sound setup for Woodstock wonder why it didn't burn down.
"There were so many things jerry-rigged together," he said. "But it worked."
Like Thompson, many historians say that Monterey, a three-day music festival with musicians like Janis Joplin, Santana, Jimi Hendrix, Buffalo Springfield, the Mamas and the Papas, Ravi Shankar, Otis Redding and Hugh Masekala, set the stage and was the inspiration for Woodstock.
Woodstock, from an outdoor concert perspective, wasn't anything different; it was part of a larger pattern that was happening in the late 1960s, he said.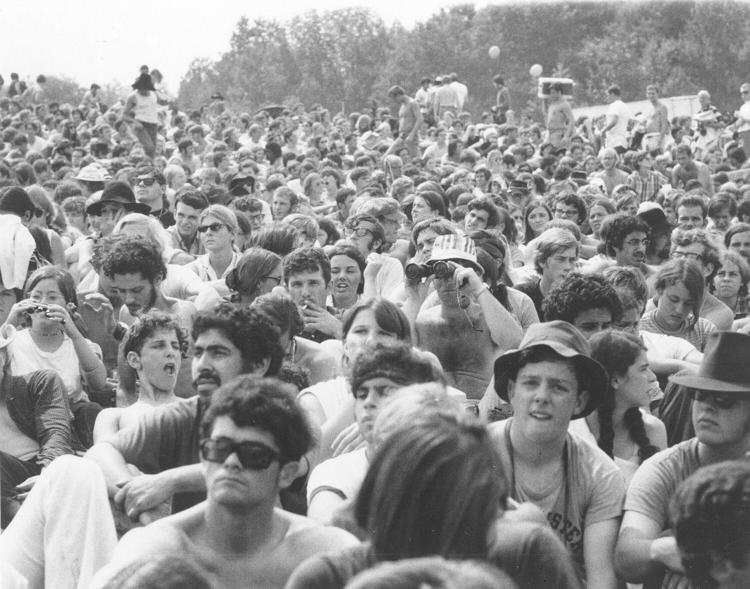 But what distinguished it from the others was its size, the film and the baby boomers coming of age. About 200,000 attended Monterey, Woodstock doubled that number and the film invited everyone into Woodstock.
"With the film, when we think of Woodstock, the film puts us there," Thompson said. "People could pretend they were there."
This was also a time of upheaval and rebellion. There was the civil rights movement and a tremendous anti-Vietnam war sentiment. And with the assassinations of Malcolm X, Dr. Martin Luther King Jr. and Sen. Bobby Kennedy, young people were disillusioned and angry, witnessing the peacemakers being killed.
So music became the political voice of a generation, a protest in rivers of music and sound.
"The first wave of the baby boomers were turning 21 in 1969 and they were feeling empowered, culturally and politically," said Thompson. "They showed that they could have a music festival with hundreds of thousands at a concert without violence. This was their coming out party."
And as Jimi Hendrix closed the weekend, exactly 50 years ago Sunday, with his version of the National Anthem, interspersed with the piercing sounds of war, they knew, at least for three days, peace was possible.
"This is the largest group of people ever assembled in one place and I think you people have proven something to the world," said Max Yazgur to the crowd in what has become known as his "I am a farmer" speech. "That half a million people can get together and have three days of fun and music and have nothing but fun and music. God bless you all."
Kathleen Phalen-Tomaselli covers Washington County government and other county news and events.