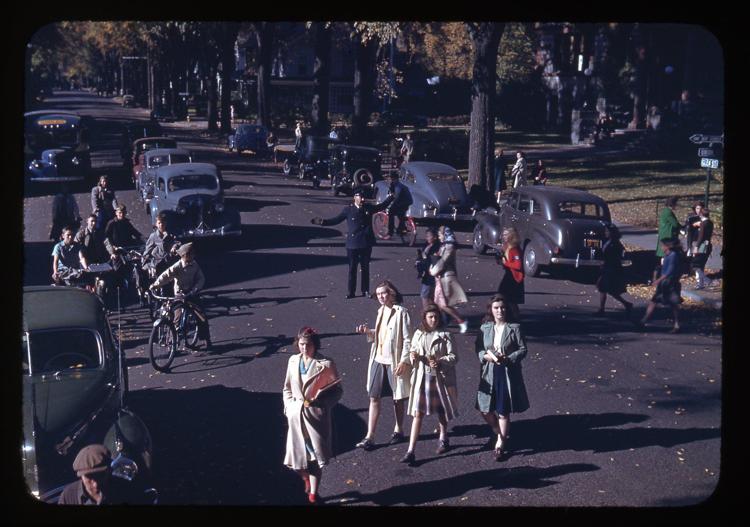 The newspaper warned residents about Harold Rodenbaugh and George Koether showing up in their "typically American town" called Glens Falls.
"If you find a stranger taking your picture this week and next, don't be surprised," The Post-Star urged on Oct. 1, 1943.
Rodenbaugh, Look magazine staff photographer, and Koether, associate editor, had come to Glens Falls to begin work on the World War II "Hometown U.S.A." feature series that brought the city worldwide acclaim 75 years ago.
"First of the five thousand or more photographs to be made in the series were taken yesterday afternoon when high school students left their classes," the newspaper reported. "Succeeding pictures will cover the daily life of Glens Falls, its streets, its industries, people at work, social activities, religious worship, and family life."
Six months later, Glens Falls was on display to the world in the first of six issues about how "Hometown U.S.A." was adapting to "deep change" brought on by World War II.
"Here LOOK begins the story of a typical U.S. Hometown — Glens Falls, New York — as it is today in war, as it will be in the peace to come … a story of transition which may well set a pattern for other communities," the magazine's April 4, 1944 issue said.
Editor's Note: The following article was written by Post-Star projects editor Will Doolittle in 1994 for The Post-Star's special edition that …
Of the city's 19,000 residents, 3,000 were in military service.
The series was a collage of how Glens Falls fit Look's definition of a "typical American town," not necessarily a portrait of Glens Falls as it was.
"We have to be careful in how we interpret the articles. They are a valuable resource in understanding our history, but one must keep in mind that they were written to support an editorial agenda," said Tim Weidner, director of the Chapman Historical Museum.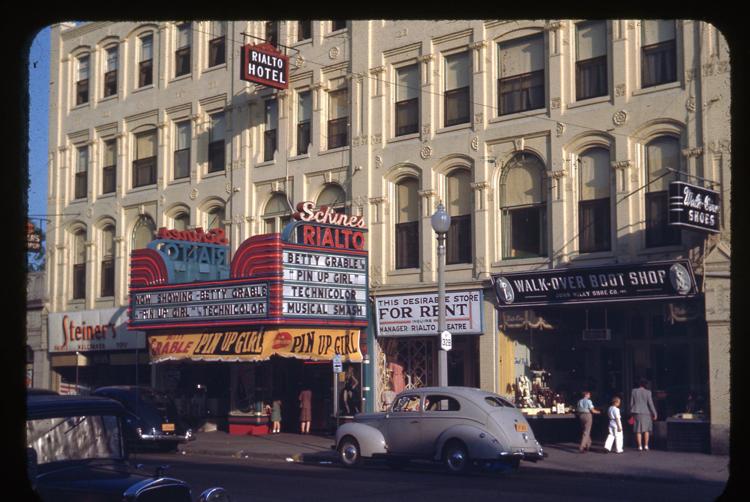 "Perhaps the articles are more valuable in helping us to see what was important to all Americans, including those in Glens Falls, as presented in context of what was happening at that time in our community."
The first segment included photographs of Gilbert Lange, 33, who had just accepted a commission as a Navy lieutenant, and of brothers John and Rickie Bellinger, whose Navy pilot father was missing in action.
An artistic photo showed a shadow of tree branches in the shape of "a prophetic victory V" on the honor roll wall of soldiers in front of the Glens Falls Insurance Co. building downtown that would later be demolished.
The article chronicled the region's Revolutionary War and Quaker settler history and noted that the city had a higher than typical concentration of peacetime industries and an abundance of outdoor recreation opportunities.
"Glens Falls' children are never far from nature," Look reported. "Almost at their very doorsteps are farms, orchards, mountains and lakes — perfect country for a health-building outdoor life."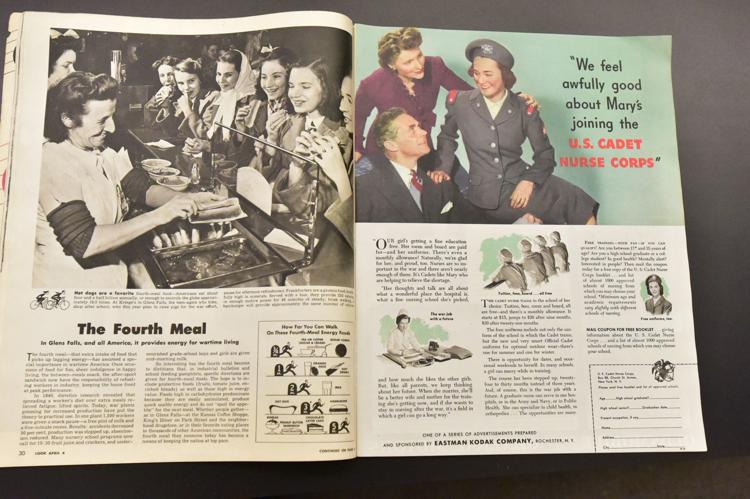 Look touted the hot dogs served at Kresge's as an ideal "fourth meal" high-energy afternoon snack dietitians recommended for maximum health.
"Frankfurters are a protein food, healthfully high in minerals. Served with a bun, they provide 233 calories, or enough motive power for 46 minutes of steady, brisk walking."
Local businesses and city leaders capitalized on the "Hometown U.S.A." moniker.
The local Coca Cola bottling company provided the city with surplus metal advertising signs to repaint with "Glens Falls, N.Y." on the top line and "Hometown U.S.A." beneath that were placed at seven entrances to the city.
The Glens Falls Portland Cement company began advertising its product as "made in Hometown U.S.A.," and A.L. Parsons & Son car dealership on Warren Street offered free "Hometown U.S.A." license plate brackets.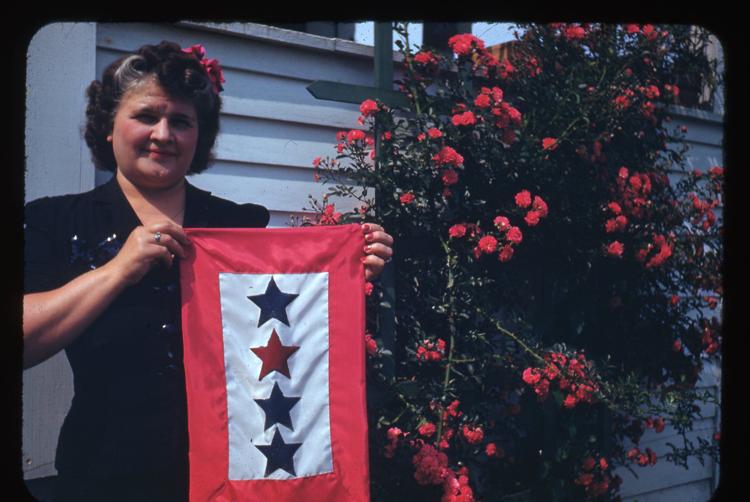 B.B. Fowler department store on Glen Street, in the fall, introduced the "Hometown U.S.A." fruit cake, a 2-pound, locally baked dessert that sold for $2.
The Hometown U.S.A. brand image is still commonly used today.
"You know at that time Look magazine was this major publication. You had fewer media outlets," said former Glens Falls Mayor Robert Regan. "They kind of branded Glens Falls through the series and the community just ran with it."
When Regan was mayor from 1998 to 2005, the city commissioned an economic development brochure based on the Hometown U.S.A. series.
The original Hometown U.S.A. project had an economic development component, too.
Look conducted an economic study which the Glens Falls Area Committee for Economic Development could use as a post-war planning tool.
Forty-eight female Skidmore college students went door to door, conducting a survey that found, among other things, that Glens Falls residents planned to spend $6.3 million after the war on luxuries, new homes, home improvements and automobiles — coincidentally the same amount that residents of East Rutherford, New Jersey planned to spend.
Look held a banquet at The Queensbury Hotel to thank the Skidmore students.
"The dictators should be here to see how, despite their claims, democracy works in action," Ted Barlow, marketing director for Look, said at the banquet.
Hometown U.S.A. was a significant undertaking in which Look opened a temporary bureau in Glens Falls for about seven months, staffed by Rodenbaugh, Koether and Betty Truxell, office manager.
Other Look writers, photographers and marketing and research staff worked in Glens Falls from time to time.
The work culminated with six major features, published April 4, April 18, June 27, Sept. 5, Sept. 19 and Nov. 28, 1944.
Other articles about Glens Falls were published through mid-1945, including ones that compared the city with "Hometown England" — Newark-on-Trent, in the county of Nottingshire; "Hometown China" — Pishan, a 2,000-year-old city 43 miles west of Chaungking; and "Hometown Russia" — Noginski, a city in Moscow Oblast.
"This is the most ambitious series of articles on one community undertaken by a national magazine," Koether said. "We have great hopes for its value, not only to Glens Falls, but to the nation as a whole."
Koether also wrote the film script for "Hometown U.S.A.," a short documentary that Cowles Magazines, publisher of Look, released in 1945.
Koether, who left Look in 1945, had also planned to write a book about Glens Falls.
The magazine series did not just herald the city's patriotism and community spirit but also showed sub-standard housing and chronicled the need for a place where teens could congregate.
"Ours is a visual medium — pictures and related text. It would be easy, in fact it is a constant temptation, to present the pleasant superficialities of Hometown life," Koether said. "Unfortunately, however, the 'prettiest' of pictures do not always dig down to the roots of what is going on in American life."
The project raised awareness in Glens Falls of global culture.
Glens Falls Kiwanis Club members, at a lunch at The Queensbury Hotel, watched a slide show of images of Hometown England, Hometown China, Hometown Russia and Hometown U.S.A.
Crandall Public Library hosted an exhibit of photos from Hometown China, Hometown England and Hometown U.S.A.
"An interesting study is that of the three mayors. The mayor of Pishon has close-cropped hair, known in the United States as a 'GI haircut,' and is dressed in the familiar ankle length coat which many Chinese wear," The Post-Star reported. "The mayor of Newark, England, in a dignified pose is holding the mace of office of mayor, worn at affairs of state."
Glens Falls Mayor John Bazinet was photographed in a casual pose, seated at his desk at City Hall with photographs of previous Glens Falls mayors seen on the wall behind him.
On another occasion, George F. Goodson of Detroit, a native of Hometown England, stopped by City Hall for a photo op with the mayor of Hometown U.S.A. when Goodson was in Glens Falls to attend a wedding.
Another Friday night square dance at the Glens Falls Grange hall on Nelson Street, next door to what is now Faith Tabernacle Baptist Church, b…
"The two, after being photographed together, chatted for several minutes," The Post-Star reported, pointing out the "curious coincidence" of Goodson's initials being G.F.
The whole process was part journalism, part showmanship as Look staff uttered what appeared to be carefully crafted soundbites in interviews with local reporters and at public presentations.
Rodenbaugh, the photographer, told about his great-great-grandfather who fought at Fort Ticonderoga during the Revolutionary War and was a member of the Continental Congress.
"Naturally, with such a family background, I can't help but be pleased with our selection of Glens Falls as the representative American town for this series of stories," he said.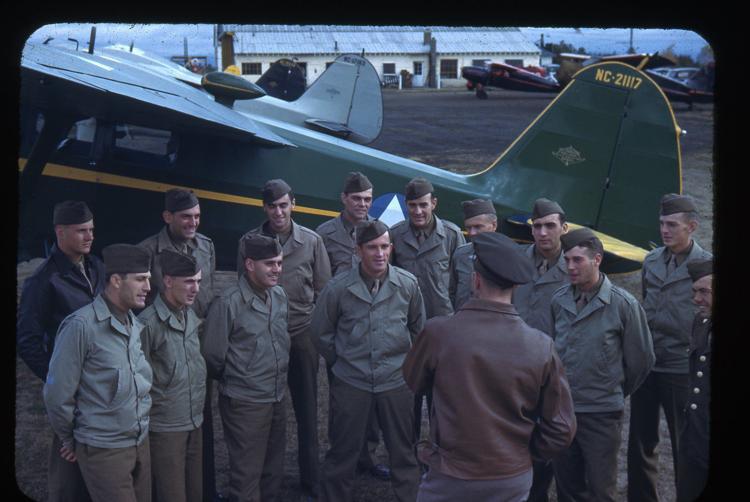 Look said Glens Falls was chosen because of its "pioneer background, progressive business establishments, diversified industry and beautiful setting."
Look Editor Harold Logan said Look had been looking for a community with a high U.S.-born, white population, above average standard of living, a modern business and industrial base, and high standards for education, social and religious life.
The selection of Glens Falls shows perhaps a demographic evolution from the World War I era, when many city residents were immigrants.
It is not known how many other communities were considered or what went into the vetting process.
"There is local lore that Glens Falls was selected to be featured from some form of national competition," said Weidner, the museum director. "I am unaware of any evidence to support this idea."
Glens Falls might have benefited from political influence.
Longtime former Post-Star and Glens Falls Times editor Don Metiver wrote in his 1993 book "Metivier On," that the story had been told that when Look editors went to U.S. Secretary of War Robert Porter Patterson, a Glens Falls native, to get color film for the project, Patterson asked that his hometown be given consideration.
The series showed groundbreaking use of color photography in journalism, said Todd Degarmo, director of The Folklife Center at Crandall Public Library.
"That was pretty rare in that time," he said.
The Folklife Center owns the original glass slide negatives of the color photos and a collection of about 5,000 black and white images that were shot for the project.
"Over the years, it's been fascinating for us to be able to showcase it. We love people coming in to look at it," Degarmo said.
"If one includes all those images that were collected by Look photographers, but not used for articles, it is a rich document of this community," Weidner said.
When the Library of Congress acquired the Look magazine archives in the 1990s, Degarmo contacted the D.C. library to make sure there were no copyright issues with Crandall Public Library using the images.
"Her response was, 'Isn't it wonderful that it found its way back to the city,'" Degarmo said.