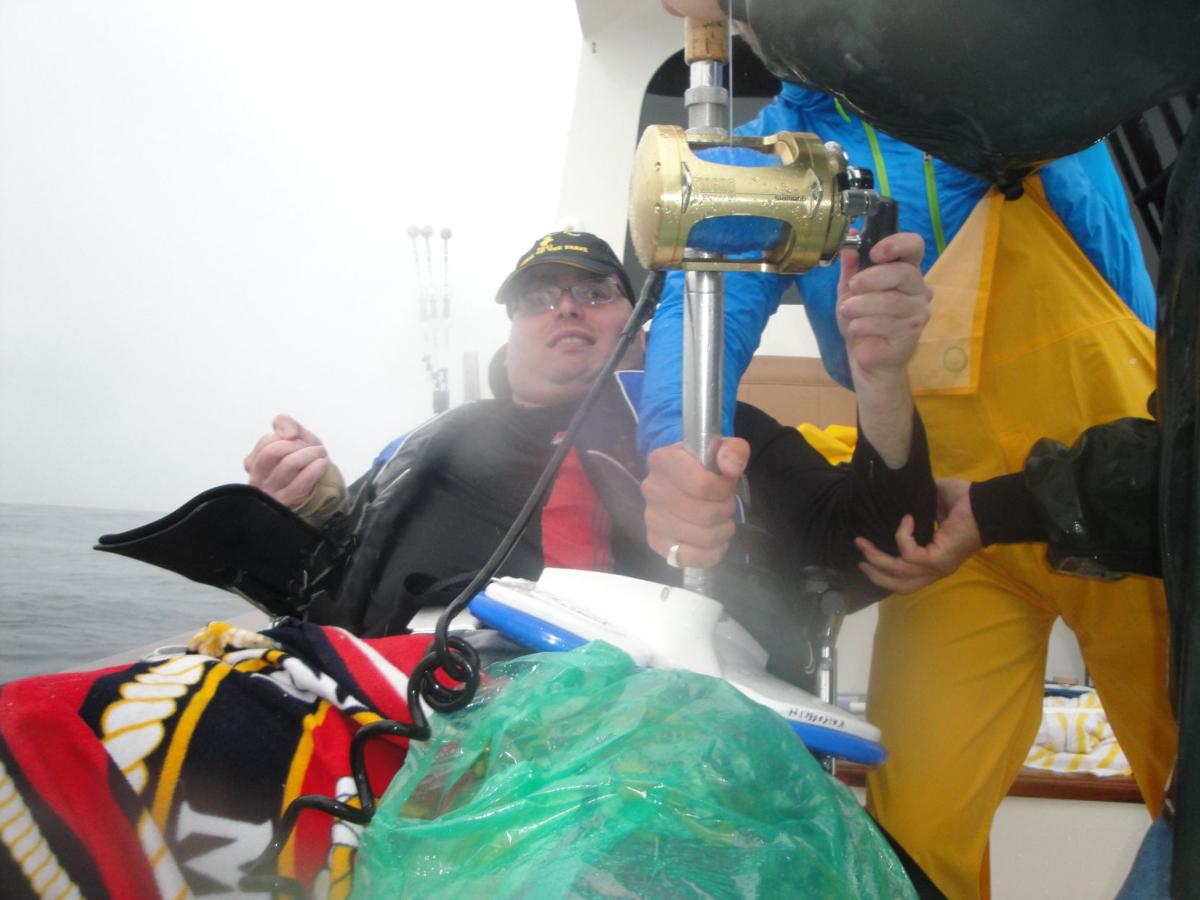 LAKE GEORGE -- Eddie Ryan still knows how to rise to the fight.
The former Marine, who now lives in Lake George with his family, has been struggling to regain cognitive and motor skills ever since he was struck in the head by two bullets during fighting in Iraq in 2005.
At 9 a.m. Saturday, his latest fight will be televised in an episode of "Saving Heroes," a new show on Discovery Communications' American Heroes Channel.
"The whole concept for ('Saving Heroes') came out of an interview we did with Eddie about two years ago," said Kim Plyler, of Sahl Communications.
Sahl Communications handles public relations for Big Monster Entertainment, the production company that created the series.
Plyler explained she was working on a program about a man who was helping Eddie Ryan with his recovery.
"When I left that shooting, we put a piece together which won a Telly Award, and at that point, I was like, 'We should be doing this with all the service members who come back home,'" Plyler said. "That launched the idea to the production company, and they took it and ran with it."
The result is a show about people who put their lives at risk to help others.
The episode featuring Eddie is actually the third in the series, which was launched last month. The series is expected to run for 23 weeks.
Saturday's episode features Ryan doing something he has always wanted to do: fish for sharks. It will air multiple times on the American Heroes Network, Plyler said.
"That was his dream," said Eddie's father, Chris Ryan. "He loves to fish in Lake George, but he always talked about a shark hunt."
The trip was set up by Gary Arold, a businessman whose family owns a construction company in Kingston. He knew about Eddie Ryan from newspaper stories back when the Ryans lived in Ellenville (Ulster County).
"He just called up one day and said, 'What can I do?'" Chris Ryan recalled.
After hearing Eddie's dream to fish for sharks, Arold pulled some strings and organized a daylong excursion June 19 off Montauk, on Long Island.
Arold said he has relatives who have served in the armed forces, and he hopes the TV show helps keep Eddie's story in the public eye.
"My biggest fear is that, as time goes by, Eddie's going to be forgotten about," Arold said. "I think it's important to keep it out there and try to raise as much money now as we can so Eddie can continue to get the most that he can out of life."
Those who tune in to the show will watch Eddie reel in a blue shark — after a 15- to 20-minute fight — before releasing it back to the ocean, Chris Ryan said. The experience wasn't all sunshine and victory, though.
"It was rough waters, and it was raining, and all through that trip, everybody on that boat complained except Eddie," Chris Ryan said. "He's tough. He's 151 percent Marine. To this day, he will not complain."
Eddie Ryan continues to undergo therapy at the Rehabilitation & Wellness Center on Country Club Road in Queensbury. The facility is part of Glens Falls Hospital, and Eddie has made real progress, according to Chris Ryan.
"He's not paralyzed," Chris Ryan said. "He can move his legs on command. He can do almost a complete salute with his right hand. But he's got a long way to go."
Chris Ryan said a lot of Eddie's progress can be credited to a network of neighbors, friends and professionals who have donated their talents and time to help Eddie live a better life.
"We just want to thank the people in the community — the business owners and the people of Lake George — for being so supportive of Eddie," Chris Ryan said. "They're true patriots."