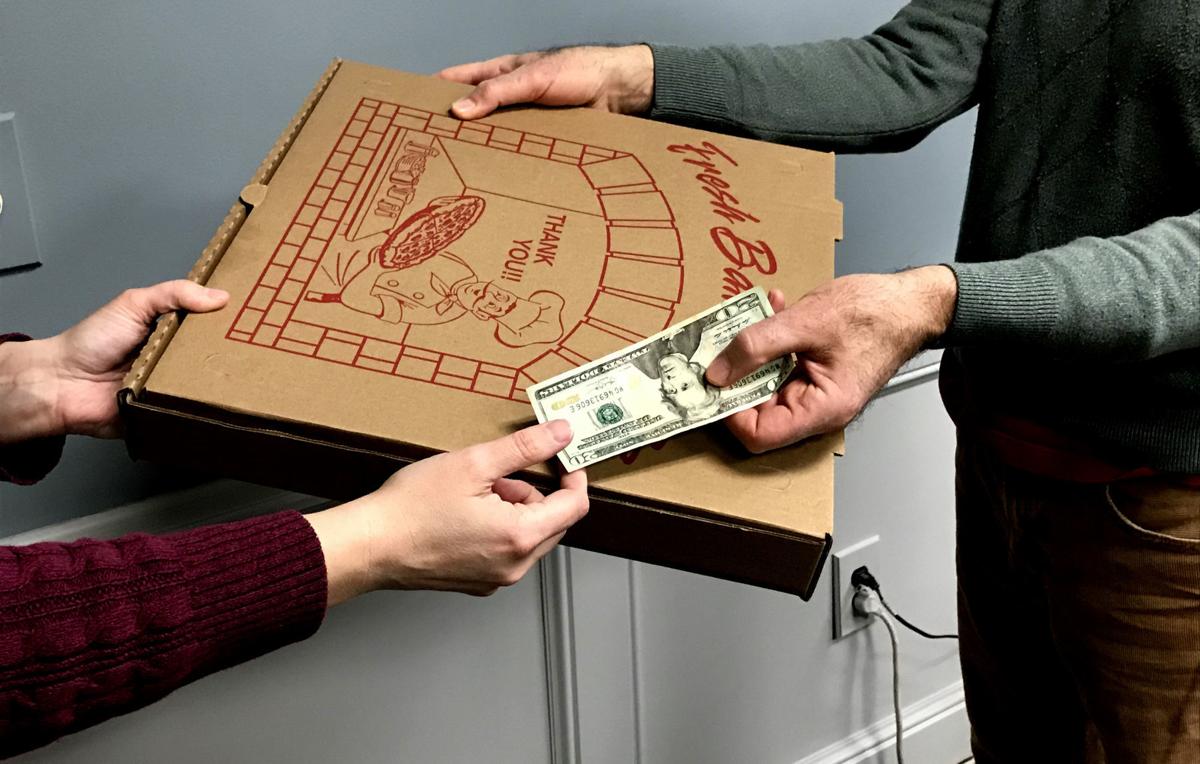 Last week, Warren County Public Health asked business owners to start thinking about paid sick leave.
As the new coronavirus, known as COVID-19, reaches this area, people who are exposed may be asked to stay home for 14 days. Those who catch COVID-19 will be told to stay away from the public until they're well.
But the people who interact most with the public — providing and making food, for example — are the least likely to have paid sick days.
They routinely work sick now. Public Health officials said they were confident people would "do the right thing" and self-quarantine during an outbreak, but workers said it's not that simple.
"I'm single, so I can't afford it," said home health aide Jeannine Cardinale of Fort Ann. "I do a lot of praying that I don't get sick. I don't know what I'd do."
She has diabetes and a bad back. There are times when she feels sick.
"But I still go to work every day," she said. "They don't pay if I miss a day."
It's frustrating that none of the clients she cares for will pay her for a sick day.
"I'm there every day, but you don't appreciate that?" she said.
She hopes the state would step in and require paid sick time.
Until then, she's praying.
"I just pray to God every day that He keeps me going," she said.
At the South Glens Falls McDonald's restaurant, an assistant manager said none of them get sick days. But they are also not allowed to talk about it.
Likewise, Burger King declined to comment on its sick day offerings.
But generally, part-time workers do not get paid sick days in the United States. And most of the workers at retail establishments and restaurants are part-timers.
"My employees do not, because they're all part-time," said Michelle Saddlemire, manager of the Hallmark store in Glens Falls.
She doesn't have benefits either, but she does get three personal days, which she could use to get paid if she's sick.
"But I have only three days," she said, noting that a case of COVID-19 would require a lot more days than that.
"I am, myself, only because I have an immunodeficiency," she said. "Every morning (even before the coronavirus) I come in and disinfect everything."
A few businesses offer sick leave, including Hannaford. But even that might not be enough, said Hannaford employee Anne Arcuri.
"We do have it. We'd get paid for a week," she said.
But even with five days of sick pay, many workers said they wouldn't have enough savings to last out a 14-day quarantine or stay at home through a an illness of several weeks.
"I don't know what I'd do. Struggle," Arcuri said. "I would just struggle."
In Saratoga County, Public Health Services had already overseen the quarantine of 16 people as of Friday. All of them had returned from a trip abroad to an area where the virus is spreading. They were all able to work from home during their quarantine. Public Health delivered groceries to one family, leaving the food on the doorstep to respect the quarantine.
The department is preparing for the possibility of helping people who can't work from home and need financial help during a quarantine.
"I don't want to make promises I can't keep," said Saratoga County Public Health Director Cathi Duncan. "We're going to help them as much as we can."
On Saturday, officials confirmed two COVID-19 cases involving Saratoga County residents, including one involving a pharmacist who works at CVS Pharmacy on Main Street in Queensbury.
Duncan said that she, too, like Warren County Public Health, which is also helping with some self-quarantining of county residents, would prefer that businesses start offering paid sick time in these circumstances.
It's going to be tough, especially if companies also see a big drop in business, which could happen during an outbreak.
Restaurant owners admitted they largely don't offer sick time. But they mostly did not want to be named in a story, saying they were worried people would stop dining out because of fear they might be infected by a sick worker.
Some restaurant owners were trying to find a way to offer paid sick time.
"Is it possible? Maybe," said Donghee Choi, manager of the Mikado in Glens Falls. "It's gonna be good for employees but it's gonna be bad for us."
She is hoping for sick pay help from the government, similar to the support given after a natural disaster.
"I think government can help us with that," she said.
In Hudson Falls, employees of The Dog Shack might be the best prepared for COVID-19.
Manager Stephanie Little already tries to support workers who get sick.
"I send them home now. I tell people, don't come in. Don't get me sick," she said. "I work it out with them — I let them work other hours so they don't lose money."
But that won't work in the case of a long illness like COVID-19. She said she would pay them to stay home in that case.
"I definitely would. I do the payroll," she said. "I would have no problem paying them sick time. Absolutely. I'm a single mom, I know what it's like."
"I do the payroll. I would have no problem paying them sick time. Absolutely. I'm a single mom, I know what it's like."

Stephanie Little, manager of the The Dog Shack in Hudson Falls, saying she would pay an employee to stay home in the case of an illness like COVID-19
Concerned about COVID-19?
Sign up now to get the most recent coronavirus headlines and other important local and national news sent to your email inbox daily.