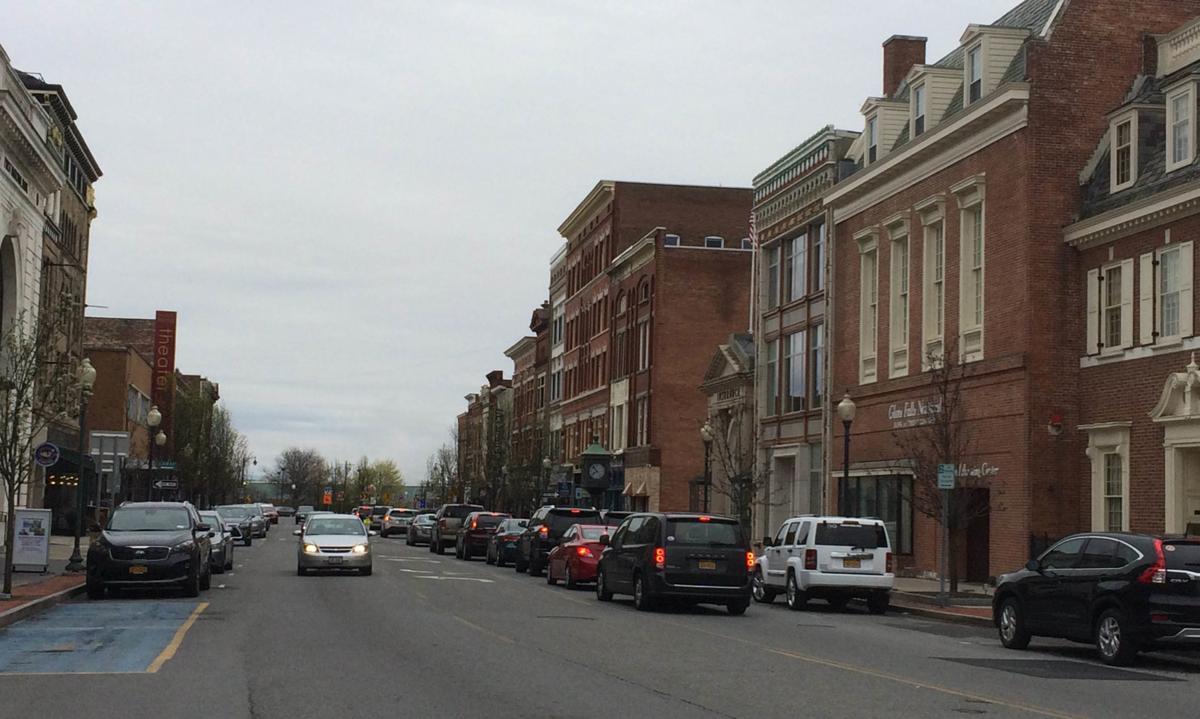 GLENS FALLS — A new generation of younger developers is reshaping downtown, and they have a largely blank canvas on South Street upon which to work.
The contrast between Glen Street and South Street could not be more striking. Glen Street has Crandall Public Library, the Charles R. Wood Theater, the Bullpen, Downtown Social, Davidson Brothers and a variety of other businesses up and down the street.
The first block of South Street has Glens Falls National Bank, New Way Lunch, J.P. Bruno's Restaurant, South Street Floral and the old Empire Theater building that houses professional offices and apartments upstairs.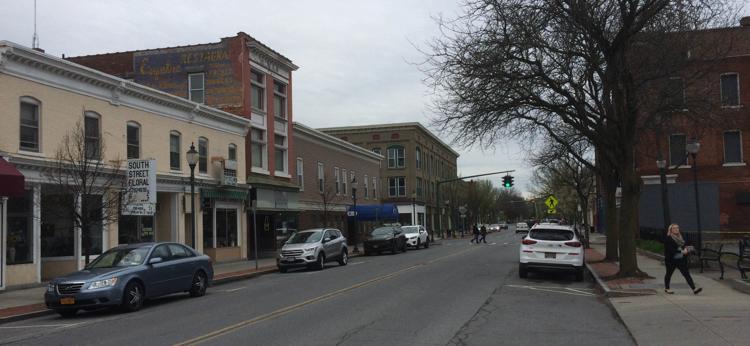 But the second block from Elm to Broad streets features a string of vacant businesses, including the former Sandy's Clam Bar, former Hot Shots bar, old Juicin' Jar, former OTB and former Daily Double. Sitting alone on the west side of the street is Peter Shabat at 69 South St. with Northway Service, his restaurant equipment and supply business.
Shabat has seen the street's changes firsthand. At one time, he owned most of the buildings on South Street. It used to be bustling with people, and you could not find a parking space, he said.
"Now you have all the parking you want," he said.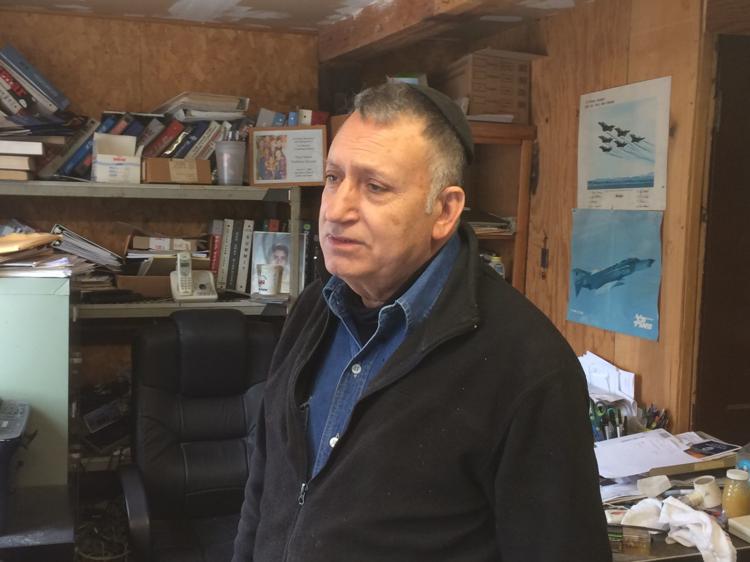 South Street became a ghost town after the city started "forcing the bars out," he said. Warren County in 2013 changed the last call time for alcohol from 4 a.m. to 3 a.m, as the city of Glens Falls was dealing with a number of complaints about disruptive behavior and arrests.
Shabat still owns the former Rite Aid building at the corner of Broad and South. He is negotiating with a potential tenant to either lease or buy the property for an independent pharmacy, he said.
Shabat had offered to sell the property to the city for $1 million to use for the farmers market.
"It's central. They have parking," he said.
The old Rite Aid is a better location than the one down the block, where city officials plan to construct a year-round farmers market and next-door parking garage, he said.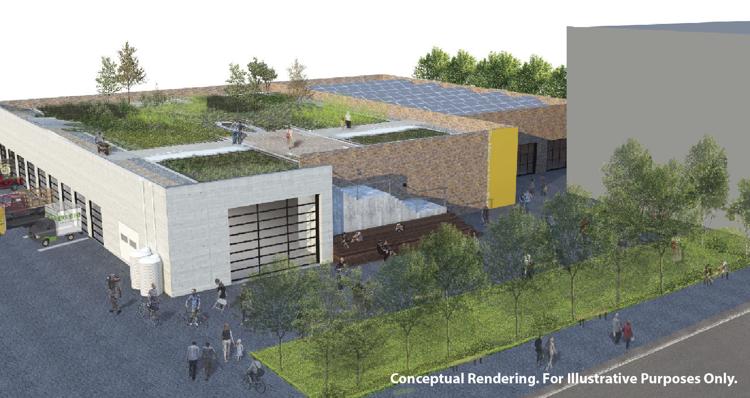 The city owns the old OTB office at 51-57 South St. and the two properties on either side — the former Dream Street Tavern at 49 South St. and Daily Double and Tri-County Cab at 59-63 South St. As part of a downtown revitalization, for which the city got a $10 million state grant, it is spending on the farmers market project.
City officials declined the Rite Aid offer, according to Shabat.
"The city said that they're interested to do something there. They want to bring a grocery store there or something, but so far nothing happens," he said.
The building that used to house Hot Shots, across the street on the corner of South and Elm, will be sold to private developers as part of the city's plan. Next door, the old Sandy's Clam Bar at 41 South St. was bought by Sonny Bonacio last month for $305,000.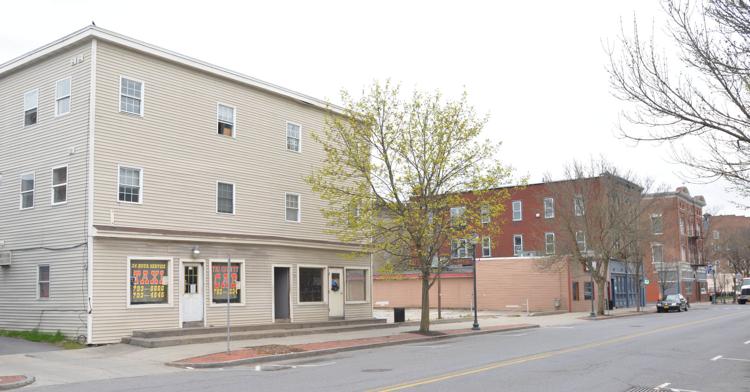 A block away, Bonacio developed the 14 Hudson Ave. complex, which is home to the SUNY Adirondack Culinary Center, Surgical Specialists of Glens Falls Hospital and apartments.
Shabat is skeptical about the impact of the farmers market and other pending projects for South Street, but said he is open to change.
"Maybe it will be for the better, but I don't know," he said. "The city didn't really care about South Street until recently. Before, they were only concerned about Glen Street."
Handing over the reins
Shabat, 68, has been in business for 47 years, and he said he is not going to buy any more properties. He owns golf courses in the region, a strip mall in Hudson Falls and houses in Queensbury and Lake George.
It's time to turn over the business of developing the Glens Falls area to a new generation, he said.
"I'm very wealthy. I don't need to do it anymore," he said.
Shabat has turned over South Street's cornerstone building, which runs from 46-56 South St. to Chad Nims, who has taken out a mortgage for $600,000 and plans to redevelop it with retail storefronts on the first floor and apartments on the second and third floors.
Shabat said Nims is going to pay him back after he starts fixing up the building.
Shabat said Nims is finishing up work on the upper floors of the new Mikado building at 193 Glen St. Then, he'll work on a property down on Fifth Street. Once that is wrapped up, he is going to devote his full attention to the South Street building.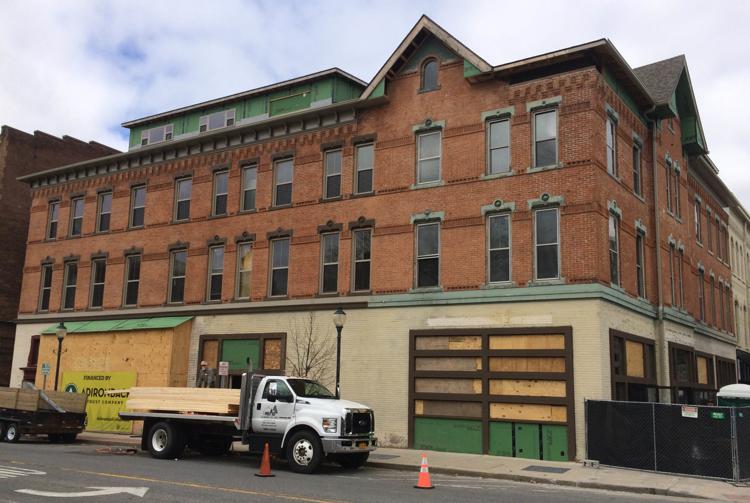 Prominent corner
While not much has happened yet further down on South Street, Chris Patten has been busy redeveloping Mikado's former home on the corner of South and Glen. The first floor will become the new home of the Craft on 9 restaurant, and there will be other commercial space. The second through fourth floors will have apartments.
Patten is giving the building a complete facelift, installing new window trimmings, stabilizing the structure and repainting the decorative corbels along the roof line.
Peter Hoffman of Glen Street Associates, who redeveloped his first property in Glens Falls in 2004 at 100 Glen St., said he is excited to see what Patten is doing.
"That looks wonderful. That's the kind of stuff the city needs. It needs that 're-gentrification,'" Hoffman said. "You've got to protect your old building stock, and there's no active preservation society up here that says we have to protect these buildings."
Hoffman said Patten is also doing a "stunning" job of improving the building that houses The Exchange Café, which took over the former Rock Hill Bakehouse Café. He has renovated the structure with new doors and window trimmings. He also has reconfigured the inside seating and added a performance area. Patten plans to put apartments above the restaurant.
New faces
Other new developers have come onto the scene in Glens Falls. Real estate agent Mark Levack said he's seeing greater interest in downtown, particularly among downstate developers.
"It's certainly excellent to see younger, qualified developers buying properties in Glens Falls," he said.
A New York City developer is one of three potential buyers for the building at 196 Glen St., which houses the Glens Falls Barber Co. and is on the market for $450,000.
LaForte Family Realty of Staten Island bought the former Best Nails building at 173-175 Glen St. for $300,000, according to Warren County deed records.
Mike Barr of Pearl River in Rockland County bought the former Gold Shade Catering building at 97-101 Warren St. for $545,000. He said in a previous interview that there is great energy downtown and he wanted to go along with the wave.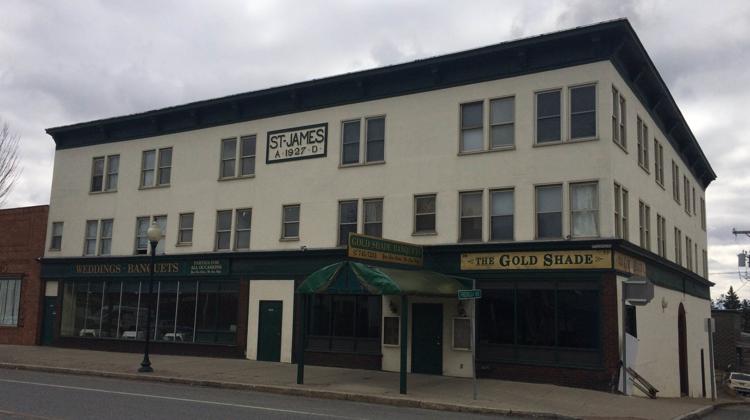 Levack said people are keeping a close eye on South Street developments, but he believes the health of the overall economy is driving the real estate market.
Last year, the Southern Adirondack Board of Realtors merged its listing service with the Greater Capital Area Realtors Association, which has helped sell the area to a larger market, Levack said.
"We have a pooled sales force of over 4,000 realtors having instantaneous access to information in our market," he said.
"Already I'm seeing inquiries from realtors on local properties," he added.
Generational turnover is also taking place.
"I'm working on a couple of pending listings right now, where some older local business people and developers have held properties and are now contemplating selling them," he said.
For example, Chris Scoville is selling the Northeastern Fine Jewelers building at 167 Glen St. on the traffic circle.
Buying spree
Brooklyn native Brian Bronzino has been on a buying spree over the last six months. Last December, he bought the building at 18-22 Ridge St., where Goldstar Pizza used to be located, for $330,000. The new restaurant, Farmacy Restobar, opened there last month.
The restaurant's owner, A.J. Richards, said the response from the community has been "awesome."
Richards credited some of the upturn in interest in Glens Falls to businesses looking for opportunities north of Saratoga Springs.
In January, Bronzino purchased the Colvin Building at 206 Glen St. for $945,000. The building currently houses Grey Ghost Bicycles on the first floor. Grey Ghost is moving to 78 Lawrence St., which housed The Post-Star's advertising operations until 2014 and was sold to Elizabeth Miller in 2015.
Bronzino has avoided the spotlight and reporters. Bronzino said he had money to invest from the sale of a property downstate, according to Levack.
"I think he sees opportunities in Glens Falls. He's also developing property in Queensbury," Levack said.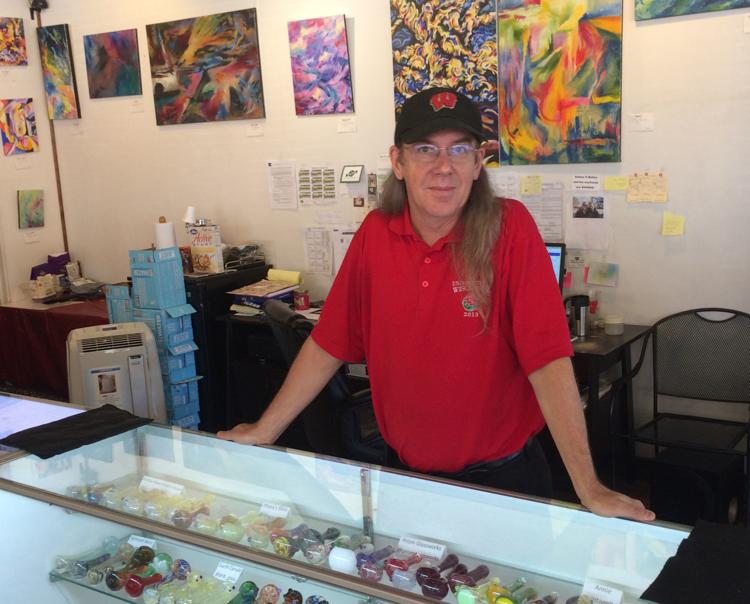 Robin Barkenhagen, owner of 42 Degrees on Park Street, said Bronzino became familiar with Glens Falls while traveling back and forth between New York City and Montreal to visit family in Canada.
"He would get off the bus here and he just found the people nice and the area nice. He was doing his research and found the properties affordable," Barkenhagen said.
Barkenhagen, who serves as vice president of the Glens Falls Collaborative, said it's great to see new developers coming into the city.
"It's always good to have new blood coming into the community — new blood with money," he said.
Barkenhagen said he believes out-of-town developers are attracted by the relatively low price of these buildings.
"I think it's affordable properties in an up-and-coming area," he said.
Barkenhagen's goal is to see all the downtown storefronts filled.
"Its tough nowadays with Amazon and Walmart and the internet, but I think if you have niche stores, and give good customer service, brick-and-mortar is going to make a comeback," he said.
Not sitting idle
Hoffman said it is important that developers upgrade buildings and not let them sit idle. Some are in "physical stress," have leaks and varmints, he said.
"We took vacant buildings and turned them around. That's what's important. It's not change of ownership. It's what you're going to do with it once you get it," he said.
After his work at 100 Glen St., he redeveloped buildings at 86 Glen St, the Smith Flats Building at 53-61 Bay St., Rogers Building at 21 Bay St. and the Warren Street project at 79 Warren St.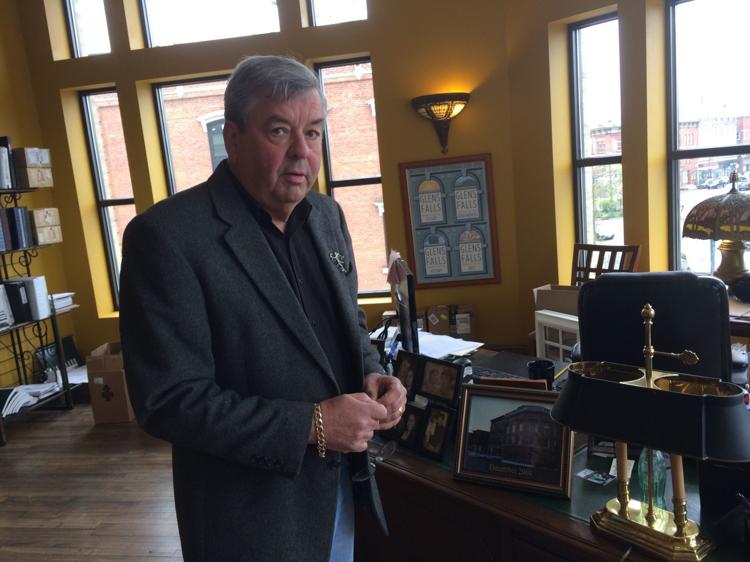 Hoffman is nearing completion on his latest project — the redevelopment of the former post office on Warren Street. He said a tenant is ready to lease the entire first floor and move in this fall. Hoffman is waiting on the final lease signatures, and after that, the second floor has 2,000 square feet of space for another tenant. He also bought the former Red Cross building across the street and the next-door parking lot.
Hoffman said the people of Glens Falls are welcoming to development.
"We've had great support over the 15 years we've been downtown," he said. "I love the city. It's been a lot of fun for me."
When he first bought the 100 Glen building, the concrete beds out front were repositories for cigarette butts, but now flowers bloom in them.
Taking care of the properties is contagious, he said. He sees people washing their windows who never did before.
He believes the city is on an upward trajectory.
"I'm just happy to be a little piece of it," he said.
The Bonacio Building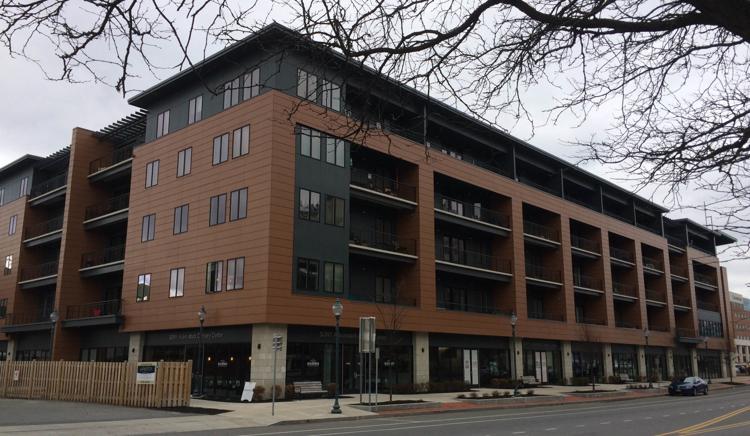 Civic Center Plaza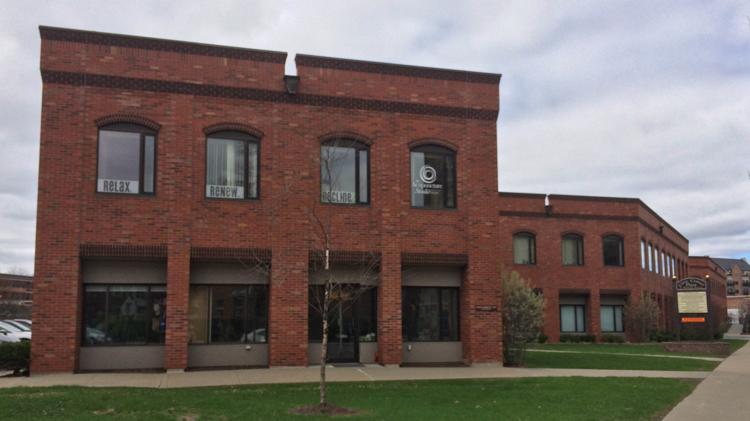 Colvin Building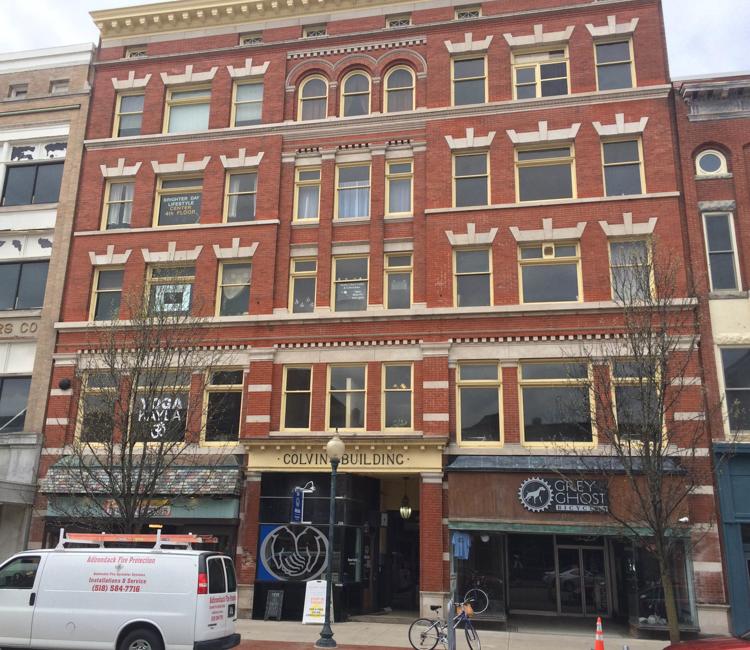 Dizzy Chicken location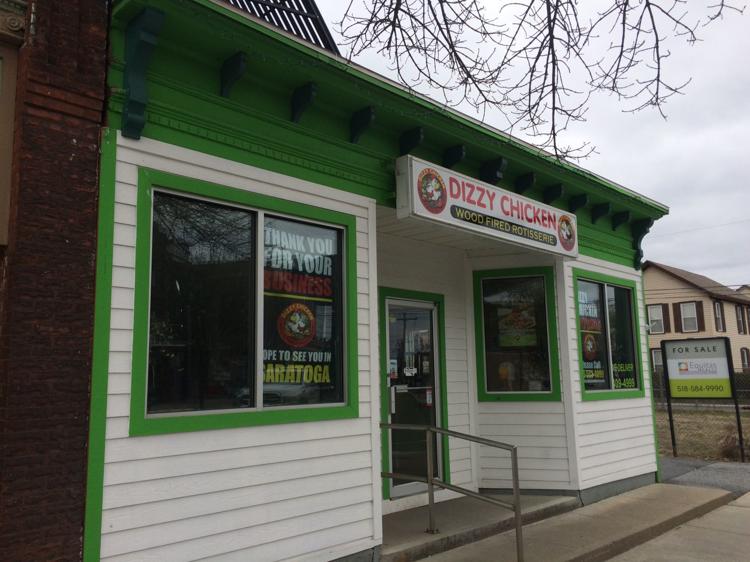 Davidson Brothers and Downtown Social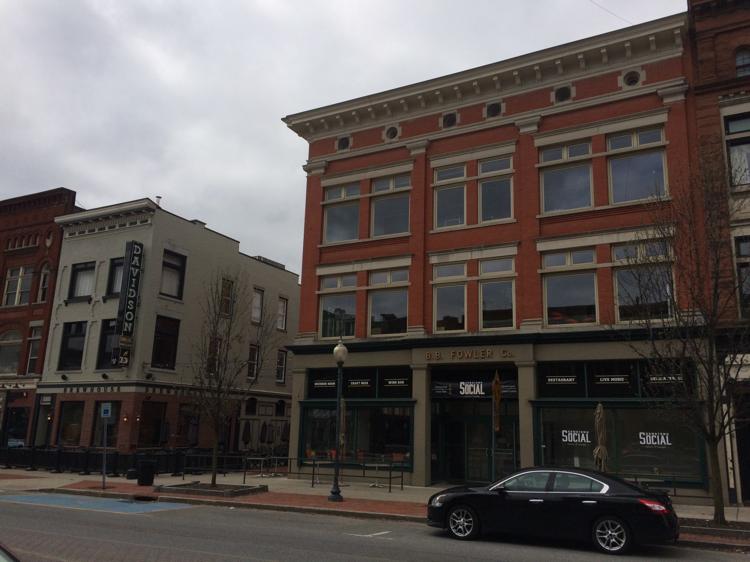 The Exchange Cafe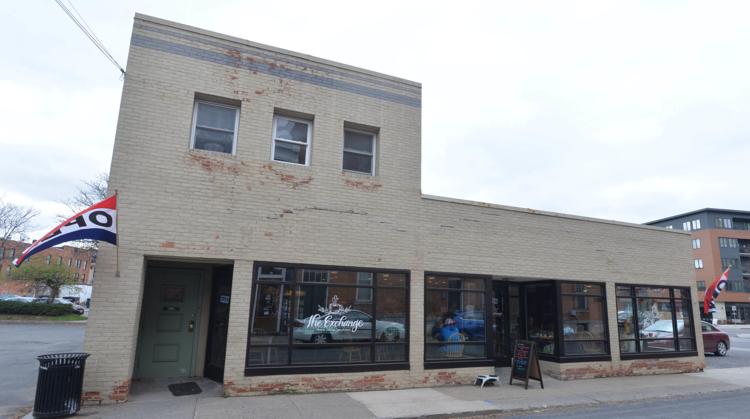 The Exchange Cafe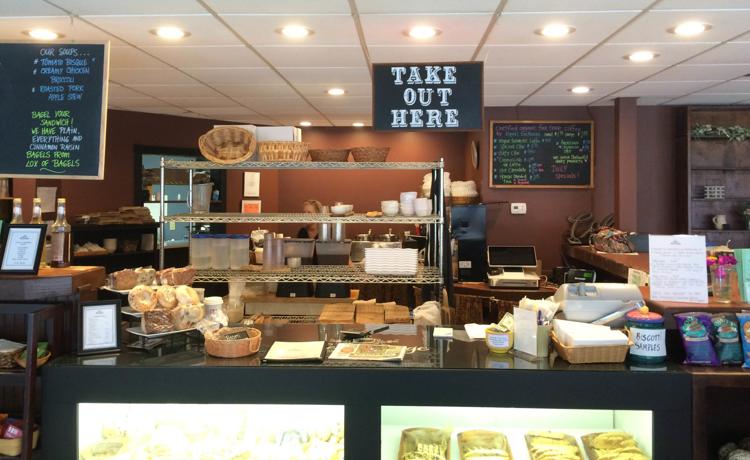 Farmarcy Restobar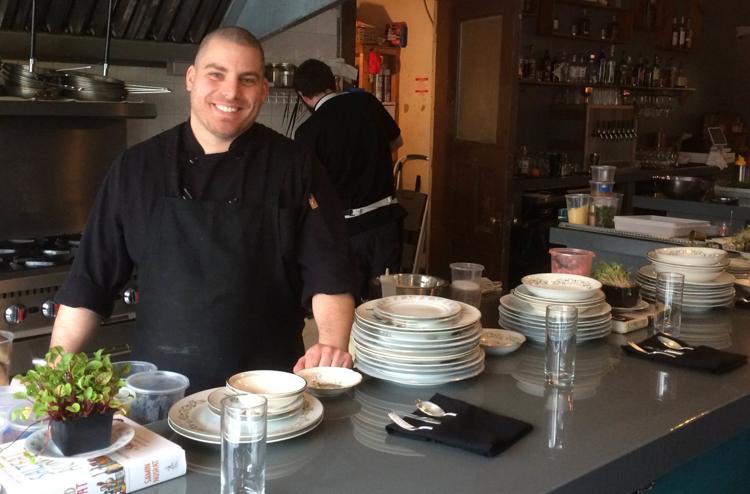 Glen Street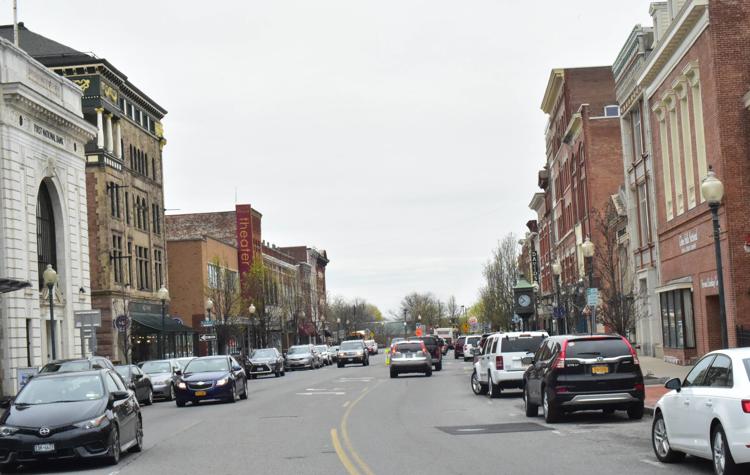 Hoffman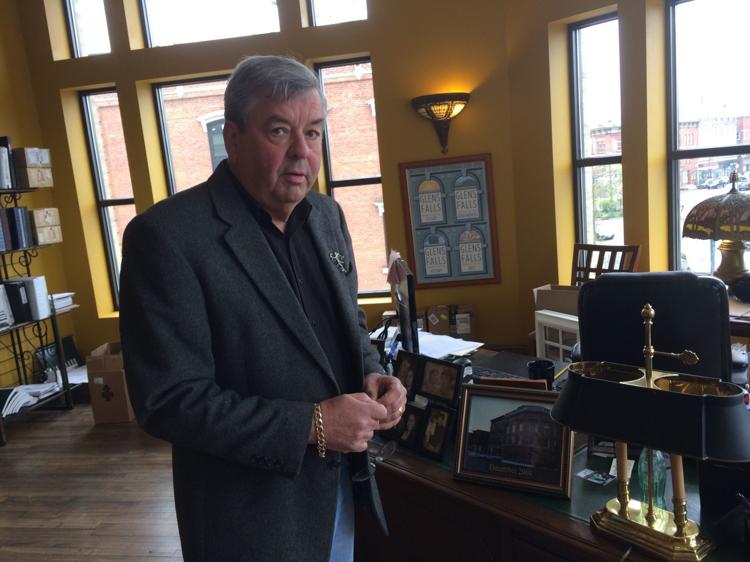 Old Juicin' Jar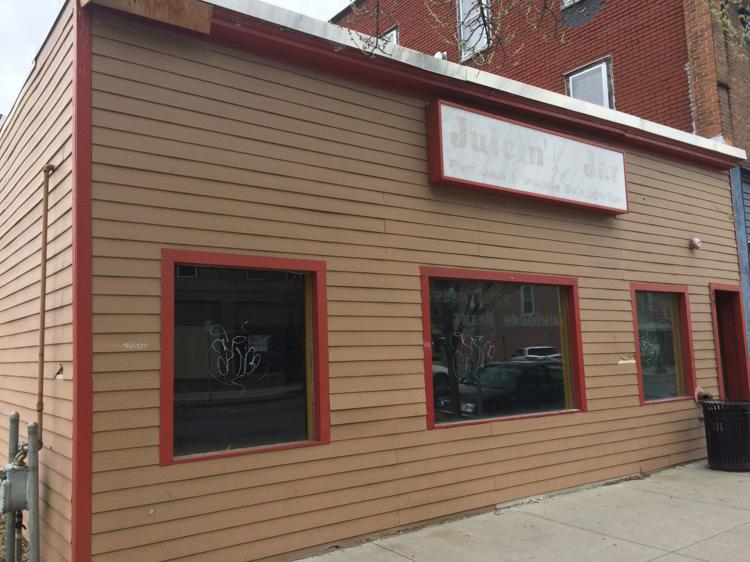 The Fountain Square Outfitters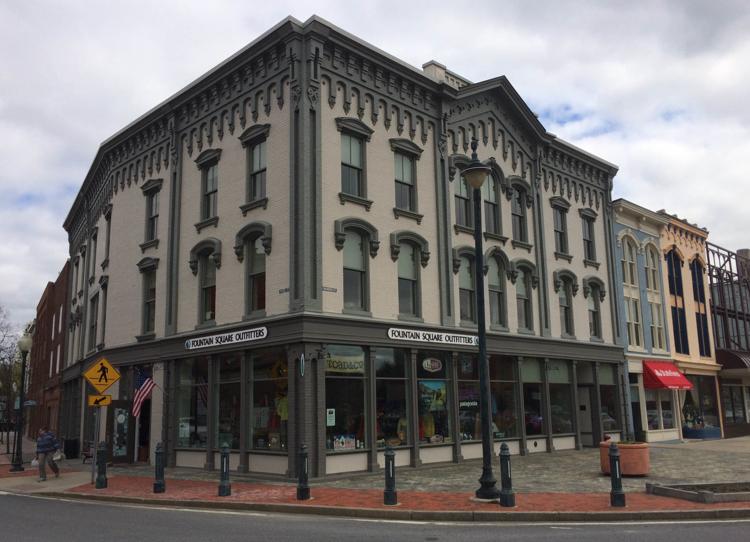 Nims building at 46-56 South St.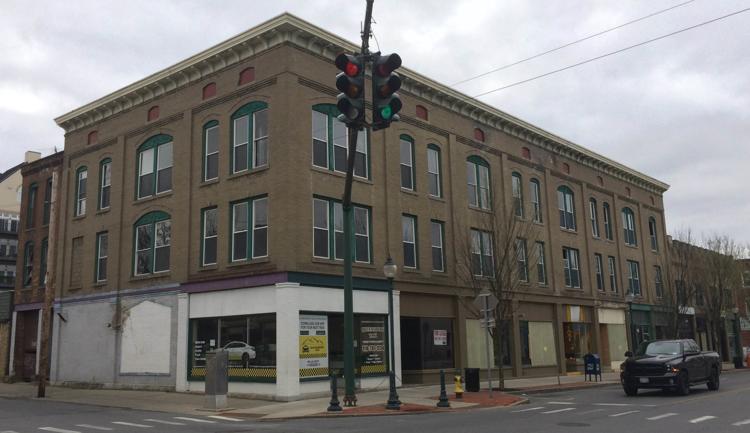 Old OTB building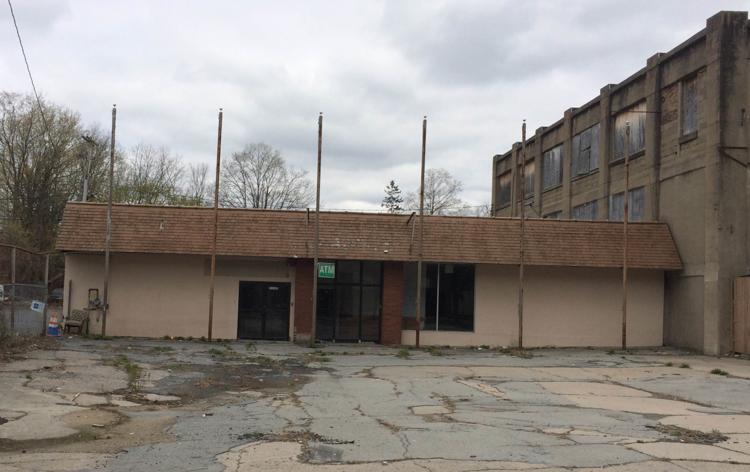 South and Glen Street corner building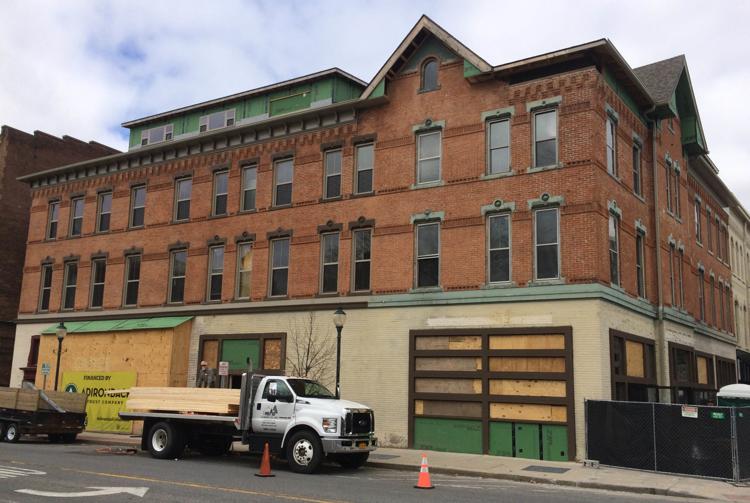 Plenty O'Vapes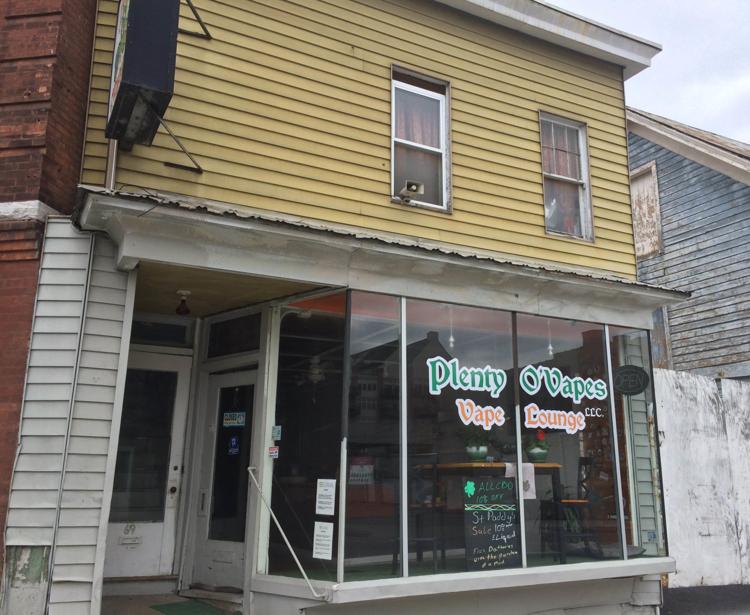 Old post office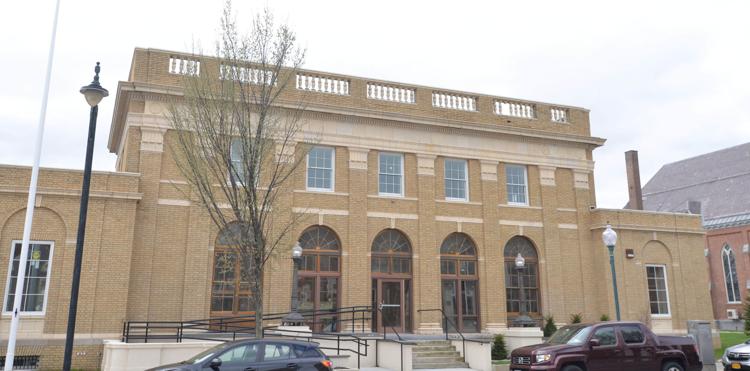 Old post office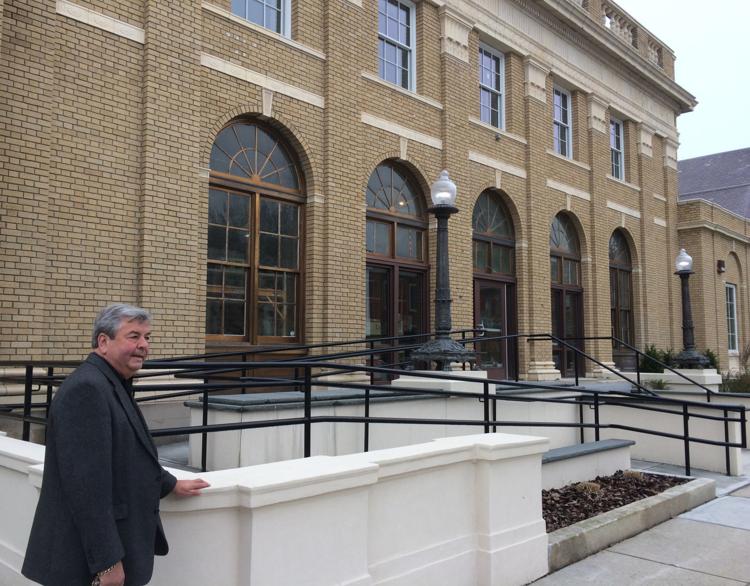 PostOffice4.JPG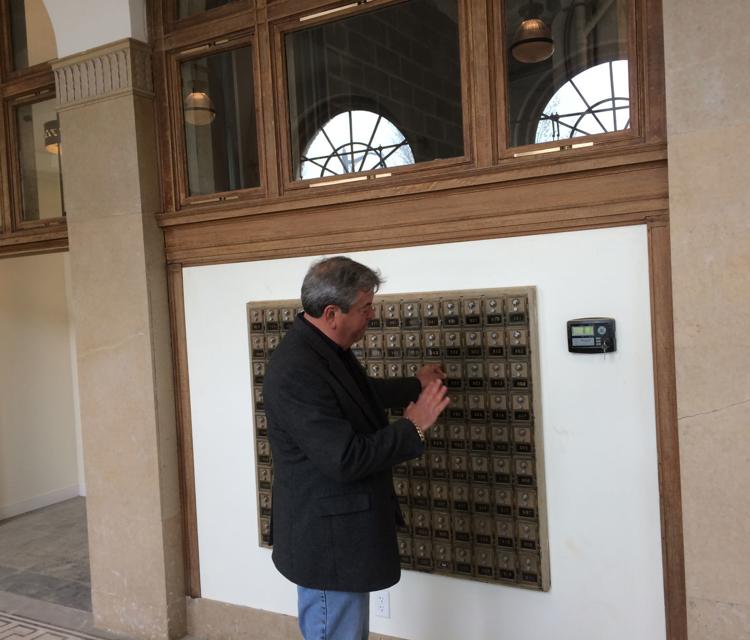 Old post office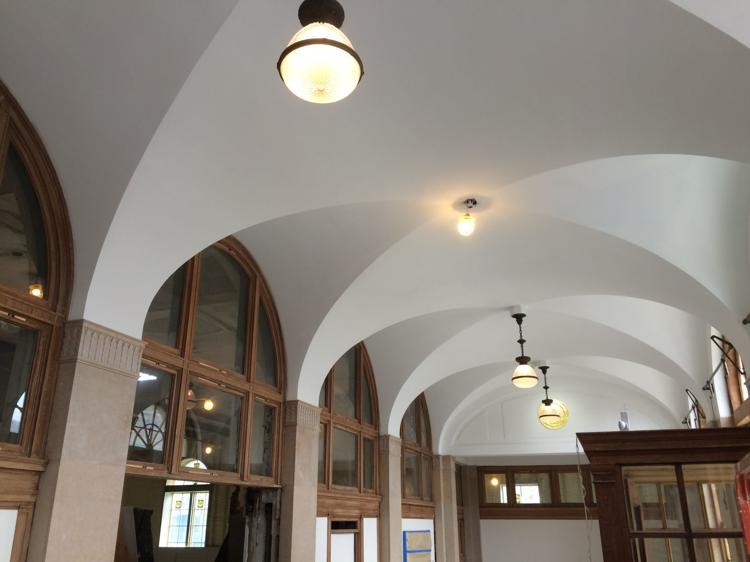 PostOffice6.JPG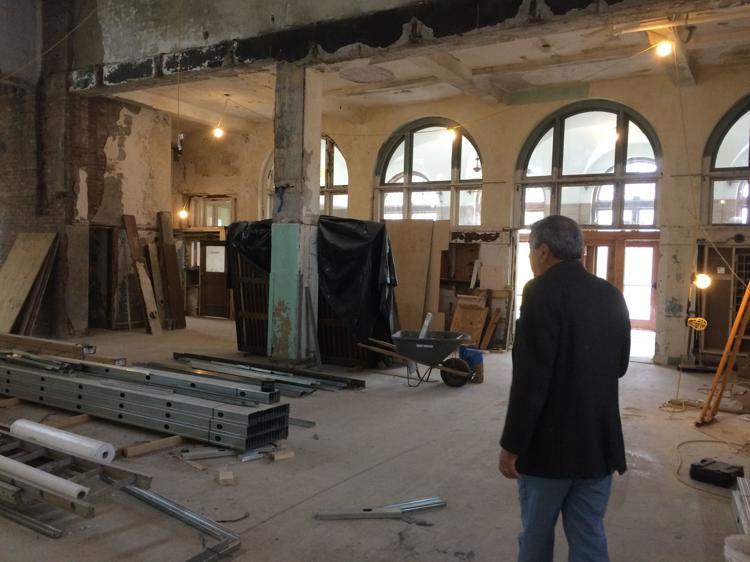 Northway Service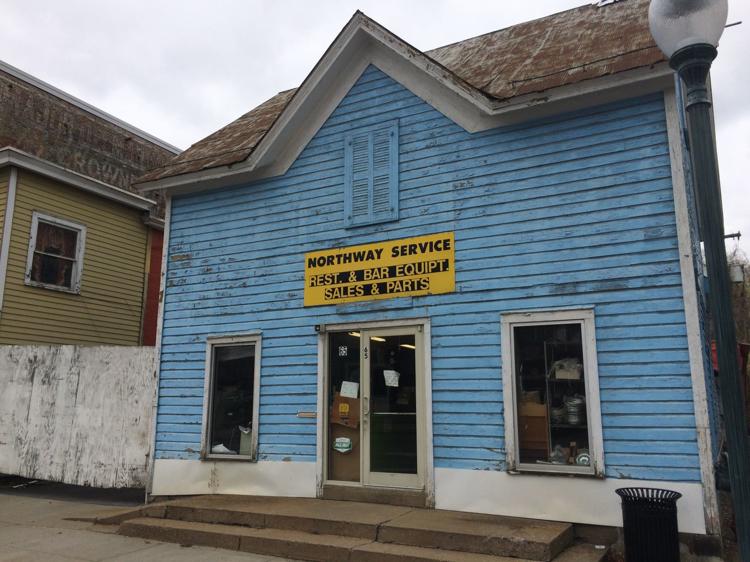 Former Rite Aid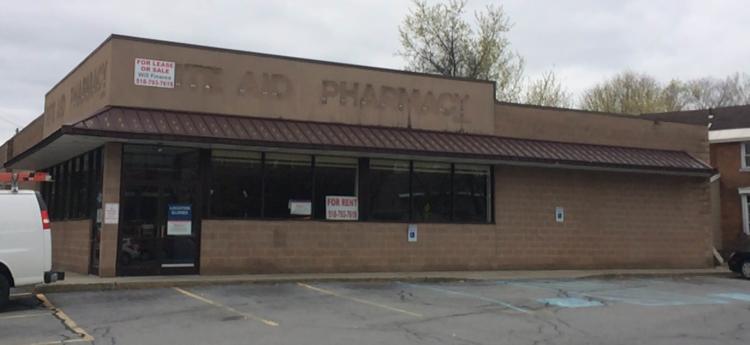 Peter Shabat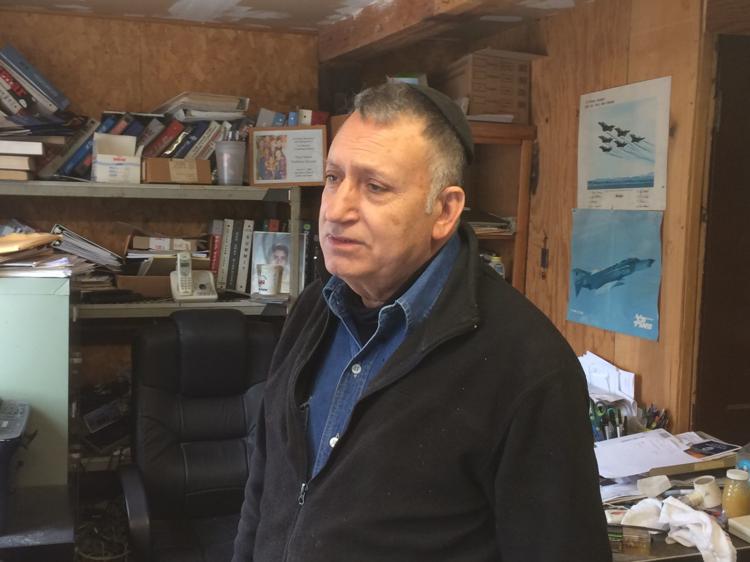 Former Sandy's Clam Bar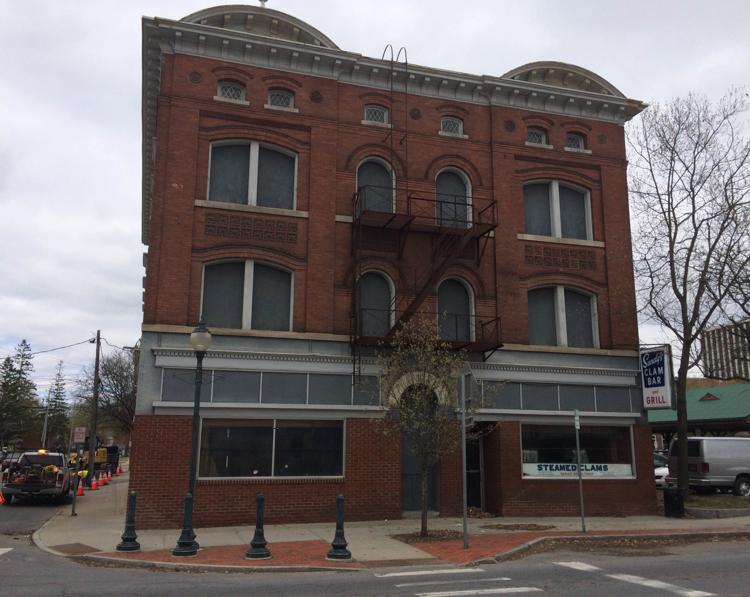 South Street and Glen Street intersection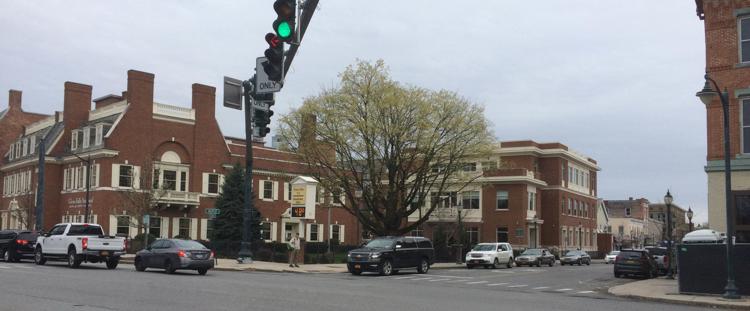 South Street changes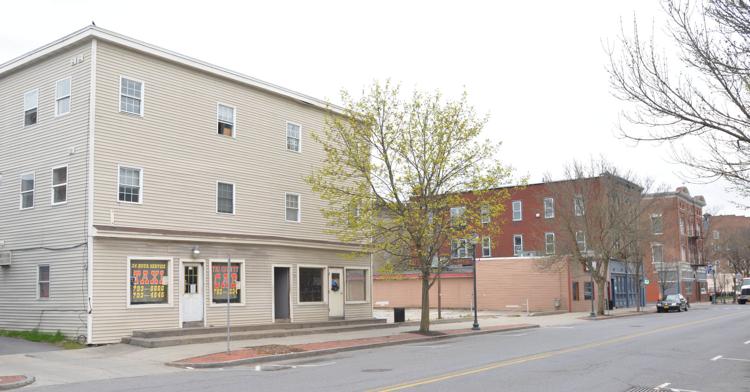 South Street view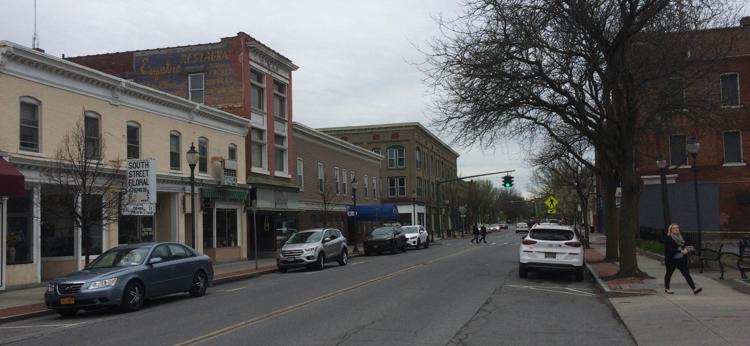 South Street from Glen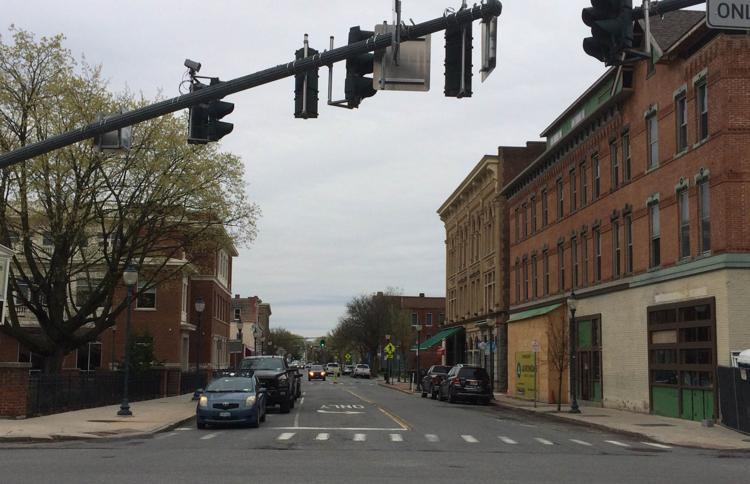 Union Square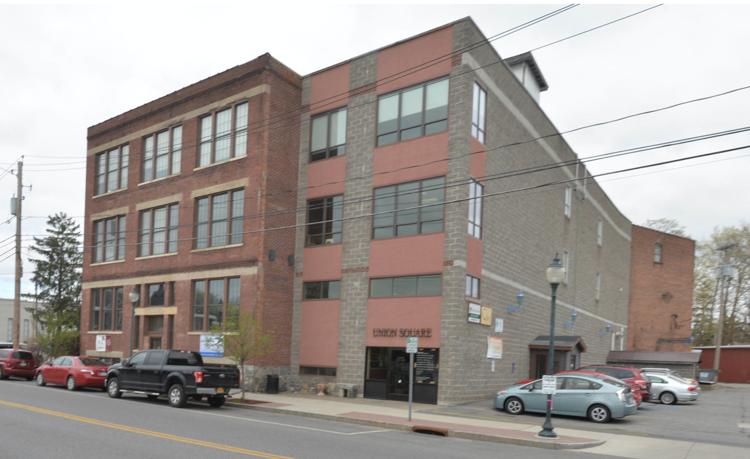 South Street near Broad Street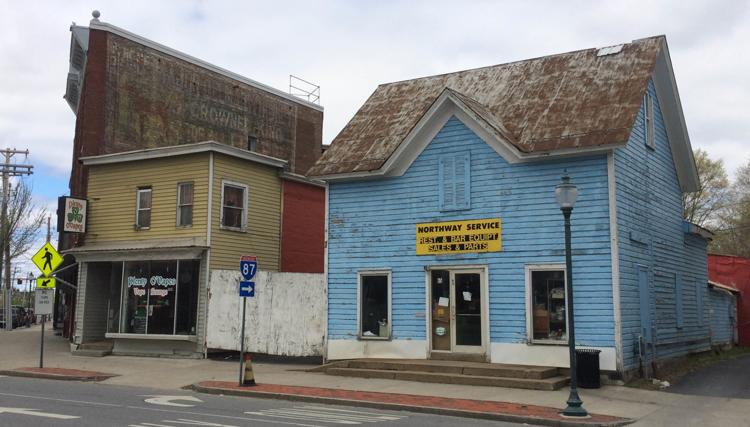 Warren Street Square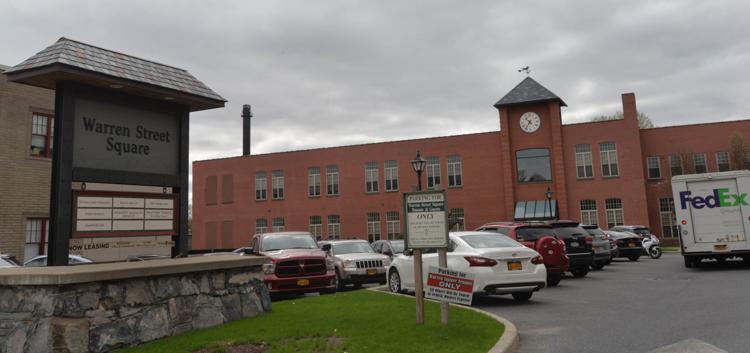 Get local news delivered to your inbox!
Subscribe to our Daily Headlines newsletter.