HUDSON FALLS — It can be hard to pinpoint just when, how or why something takes a turn downhill.
For many who grew up in the village, Derby Park was a place of countless fond memories of playing softball and basketball in the spring and summer, football in the fall and ice skating in the winter.
Bit by bit, those activities disappeared. At the same time, Mike and Brien Moran were growing up, until one day they were no longer the kids at the park, but successful businessmen.
The brothers said they would drive by their former childhood haunt and see a shadow of what used to be.
"I'd say, 'By God, what's happened to Derby Park?'" Mike said.
They were determined to do something about it, and they were not the only ones.
On Tuesday, village officials announced a $1.1 million refurbishment plan for the park, which will be jump-started with a $500,000 donation from the Moran brothers.
Before a crowd of more than 80 people in the former Washington County Courthouse, Mayor John Barton said the generous offer "blew us away." Mike and Brien received a standing ovation.
The 6-acre village-owned park will get a new regulation-size soccer field, a new softball field, a new basketball court, three pickleball courts, a quarter-mile paved walking path, two new event spaces for arts-and-crafts shows and community festivals, new lighting, new fencing, a new irrigation system and new bathrooms.
Barton said the plan is to complete the project by 2021.
"This is going to be an incredible asset for our village and the town for generations to come," Barton said.
The park will also be renamed the Moran-Derby Park, in honor of Mike and Brien.
"It will come back," said Brien. "Two years from now, it will be beautiful. She'll be all watered, all new fencing, all new lighting, everything will be brand new and it will be beautiful for the community."
The public got its first look, too, at renderings of the park's improvements. The designs were created by The Chazen Companies after input from Kingsbury officials, village officials and community members.
Deputy Mayor Bob Cook said with Mike and Brien's financial gift, "this project went from plans on paper to something that is truly going to happen."
Kingsbury Supervisor Dana Hogan said this isn't the first time the Morans have made a substantial impact on the community. Aside from their businesses, which were staples in Hudson Falls beginning in the late 1950s with their parents, the Morans gave the school district a high school track, too.
"I can't say enough about the Moran brothers' commitment to our community through the years," Hogan added in a news release.
In 1970, the Moran brothers took over Moran's World of Sporting Goods in Hudson Falls from their parents. The store later became B&M Sporting Goods, which closed in 1999.
They also owned and ran various other local businesses and have invested in real estate.
John Brodt, vice president of Behan Communications, assisted the village with the announcement pro bono. Brodt grew up in Hudson Falls and was also excited about the Derby Park news.
The village plans to apply for grants but also hopes the community will help raise additional funds to reach the final $1.1 million goal.
Anyone wishing to donate may do so by sending a check payable to the "Derby Park Fund," to Glens Falls National Bank, 3019 Route 4, Hudson Falls, NY 12839.
The former Central School District No. 1, made up of the towns of Kingsbury, Fort Edward, Fort Ann, Argyle, Moreau and Queensbury, donated the park to Hudson Falls in 1958, according to a news release. It was, as Barton called it, "the Yankee Stadium for adult softball leagues." It was also the home of the Greenjackets football team, high school basketball leagues, summer programs and community festivals. It still hosts the village's youth soccer program.
Morans give back to Hudson Falls in big way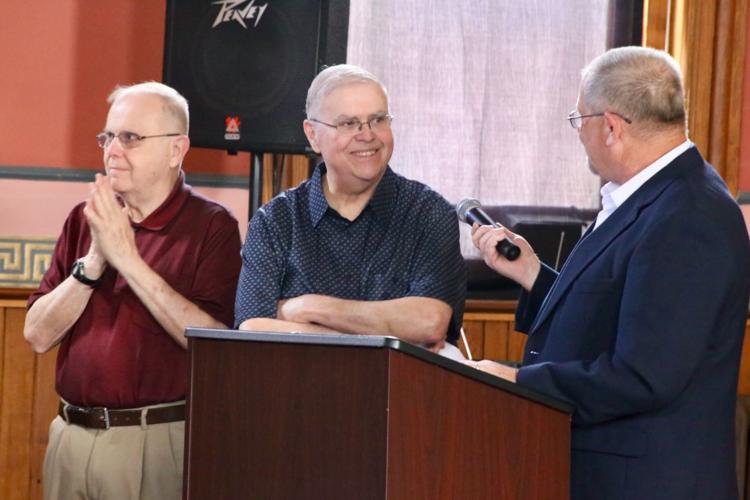 Derby Park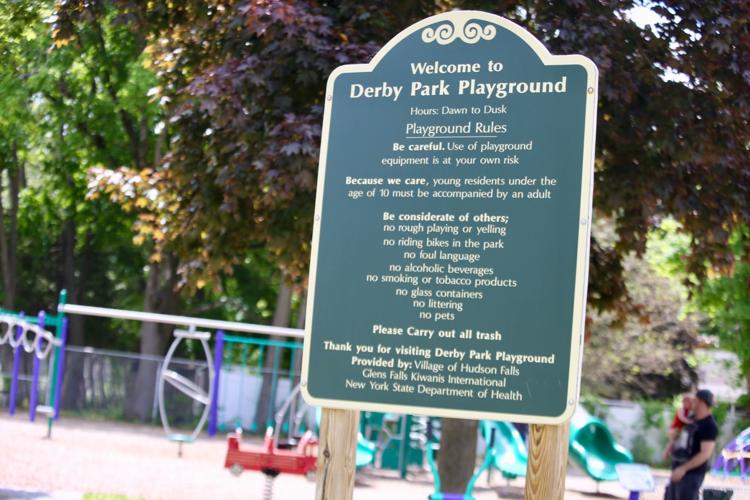 Derby Park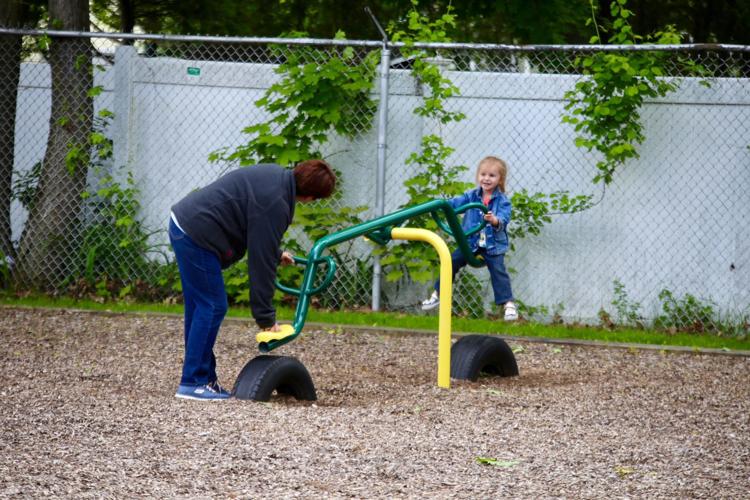 Derby Park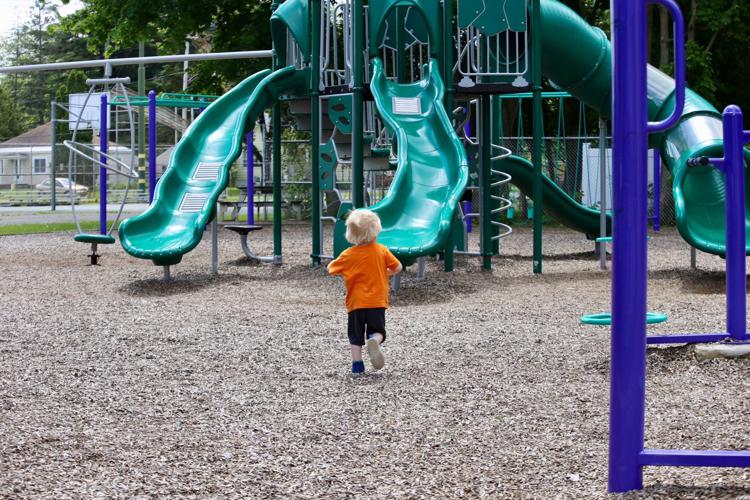 Derby Park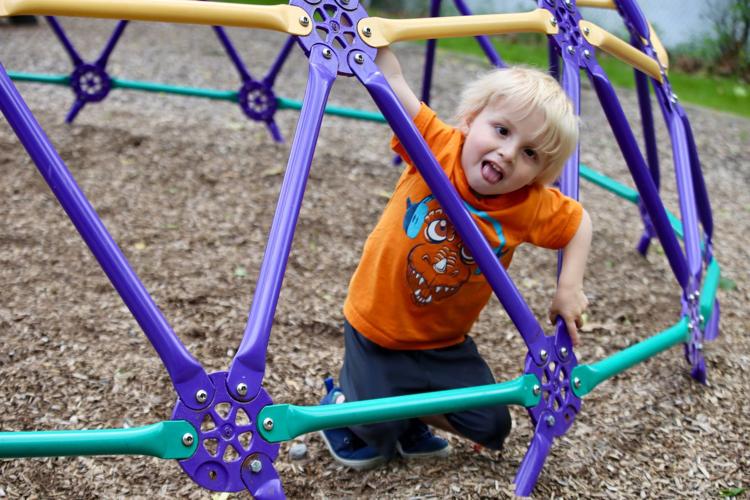 Derby Park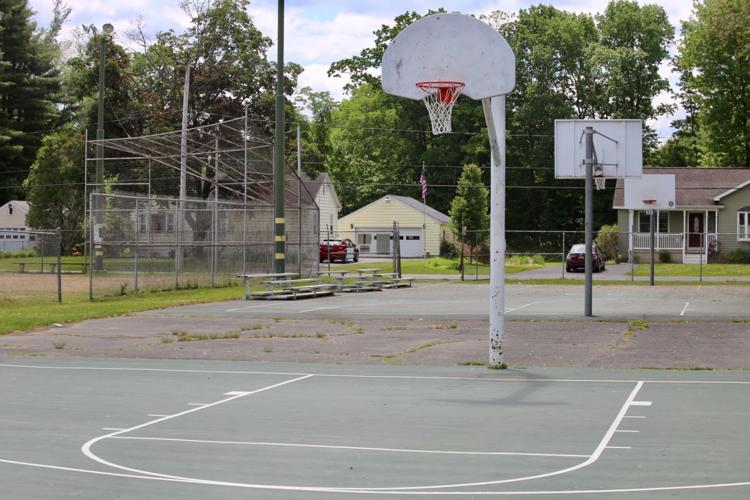 Derby Park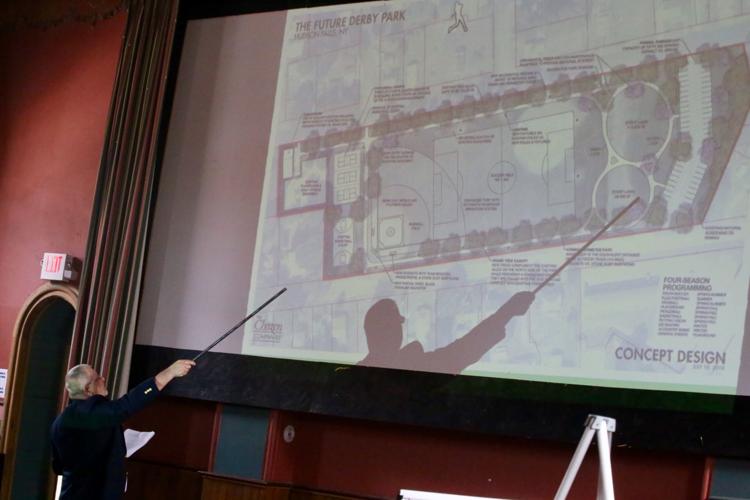 Derby Park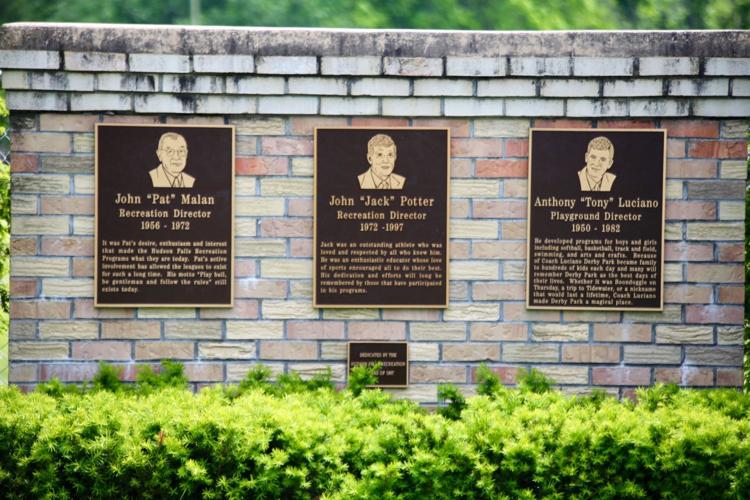 Derby Park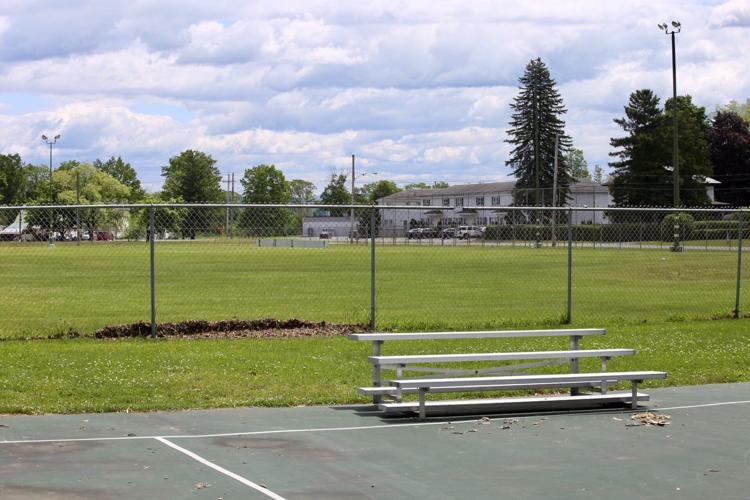 Derby Park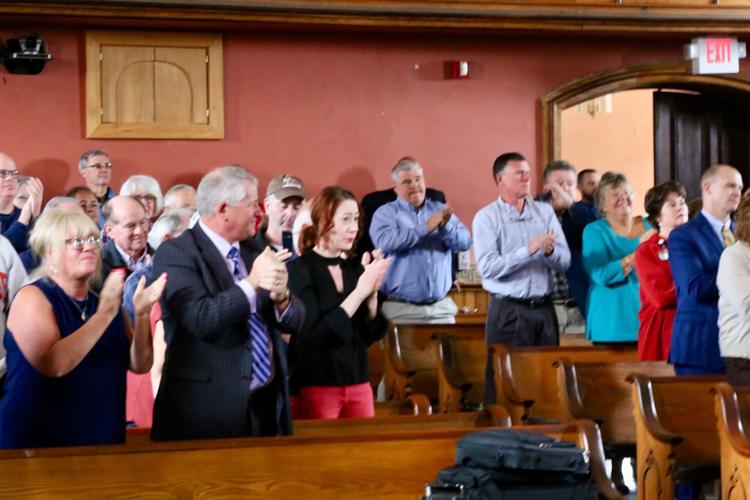 Derby Park rendering
Derby Park concept design
Derby Park rendering
Get local news delivered to your inbox!
Subscribe to our Daily Headlines newsletter.