A winter storm watch has been issued for the area ahead of a storm that may drop up to 12 inches of snow on the region, according to the National Weather Service.
The winter storm watch takes hold at 7 a.m. Sunday and continues through 7 p.m. Monday. Anticipate difficult to hazardous conditions on roads during this time.
Higher snowfall totals are expected south and west, with lesser amounts farther north and east. The Glens Falls region is forecast to receive 8 to 12 inches with Washington County forecast to receive 6 to 8 inches of snow.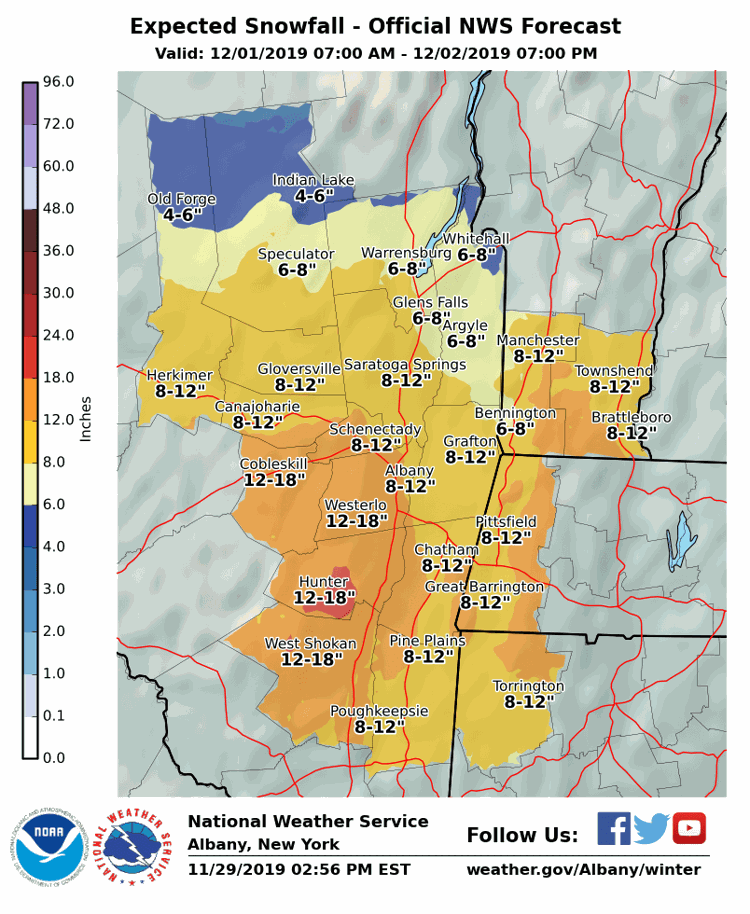 Leading up to the storm, temperatures will dip below freezing on Saturday, with sunny skies and temperatures continuing to fall into the single digits Saturday night.
On Sunday the snow is expected to start in the early afternoon, with 2 to 4 inches possible. The snow is expected to continue through Monday with temperatures topping out in the high 20s. For the latest on the weather and a full list of school closings and service cancellations on Monday, visit poststar.com/weather. Expect delivery of The Post-Star to also be impacted on Monday. To activate your digital subscription, visit poststar.com/activate and enter your account number.
Get local news delivered to your inbox!
Subscribe to our Daily Headlines newsletter.