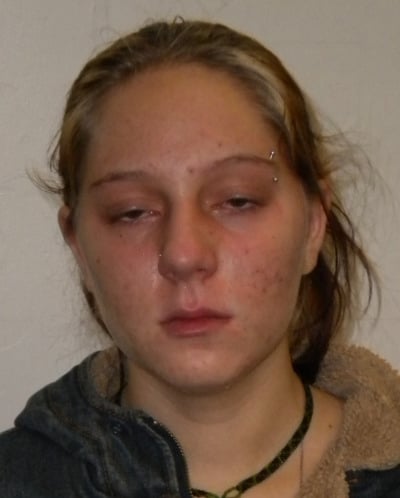 WHITEHALL -- An 18-year-old Whitehall woman was charged with two misdemeanors Tuesday for allegedly giving tattoos to two girls ages 12 and 13, police said.
Shaelynne Gordon, of Queen Street, was charged with two counts of tattooing a child less than 18 after an investigation that began when the girls went to the Whitehall Central School nurse's office concerned about the tattoos, officials said.
Tattoos cause scabbing when they are applied, and the girls did not know of that complication and went to the nurse when they became "scared" by it, Whitehall Police Chief Matthew Dickinson said.
The girls did not seem to have any other complications from the tattoos, though it was unclear if Gordon used a clean needle, he said. Numerous communicable diseases can be transmitted through the sharing of tattooing needles.
"Obviously there could be more charges if they have medical problems," the chief said.
Gordon does not run a tattoo business, and did not charge the girls, police records show. She has a tattoo gun, and gave one girl a star tattoo and the other a heart at her home on Nov. 19, records show.
Dickinson said the fact that police could only charge a person with a low-level misdemeanor for the incident speaks to a need to change the law. The charges are punishable by up to 90 days in jail.
"You would think that permanently marking a 12-year-old child would be more than a B misdemeanor," Dickinson said.
Gordon was released pending prosecution in Whitehall Village Court.
Increased popularity of tattooing in recent years has led to a number of tattoo parlors popping up in the region, but police said they seldom receive complaints about legitimate businesses tattooing teens under 18.
A Hudson Falls man who ran a tattoo parlor on Main Street in Hudson Falls was arrested in April 2008 for allegedly tattooing a 16-year-old girl, however.