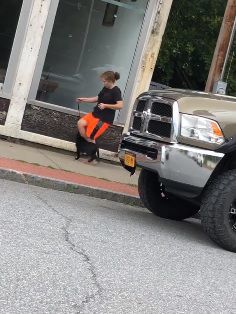 WHITEHALL — A 17-year-old girl from Whitehall was charged with animal cruelty Saturday after a video circulated online of her kicking a dog as she walked on a village street.
A woman who witnessed the incident posted the video on Facebook on Friday and showed it to police. The video shows a young woman kicking the medium-sized, black dog that was on a leash she was holding as it walked in front of her.
No injuries were reported to the dog.
The teen, whose name was not released, was cited and directed to answer the misdemeanor charge in Whitehall Village Court.
Get local news delivered to your inbox!
Subscribe to our Daily Headlines newsletter.