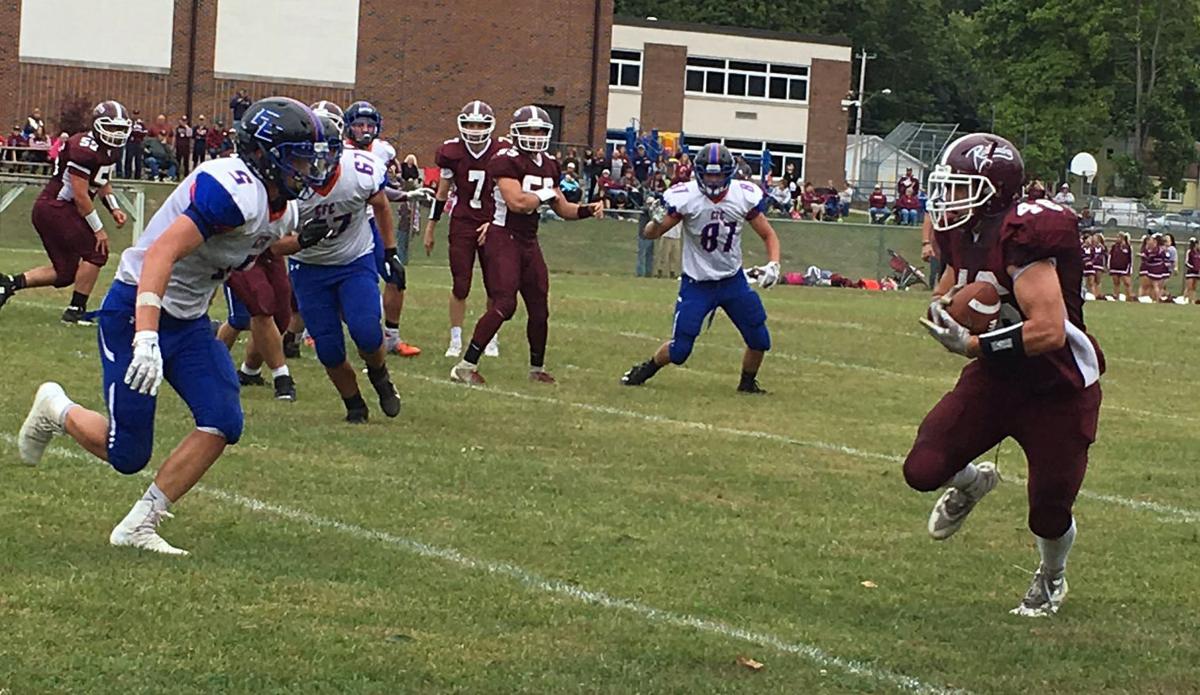 Once the fiercest of rivals on the high school gridiron, Granville and Whitehall appear likely to join forces for next fall's football season.
The two football programs — whose decades-ago battles in the shadow of the Green Mountains are the stuff of local legend — had their merger approved Monday night by the Whitehall Board of Education.
The Granville school board still has to approve the merger.
The merger would be for the fall of 2021, and not for the coronavirus pandemic-delayed 2020 season, scheduled for the "Fall II season" from March 13-May 1. Granville has already opted out of the Fall II season.
Whitehall Superintendent of Schools Patrick Dee said there would be a head coach from each district and shared input into the program. Dee and Granville Superintendent Tom McGurl and the coaching staff will meet to discuss expectations.
"We want to ensure that all of our students are treated equally and the right students and the safe students are put on the field," Dee said.
The districts would share practices, home games and transportation, according to Dee.
Whitehall Board of Education Vice President Frank Barber was excited about the merger.
"It really helps to ensure longevity for the program and the kids that want to play down the road. The numbers are declining every year and the size of the schools that we're competing against is increasing all the time," he said.
Whitehall had turned down a merger request from Granville in December 2019, but at that time, Whitehall was concerned that it would be in the midst of a capital project.
Both football programs have struggled with low numbers over the last several years, particularly at Whitehall, though the Railroaders remained competitive under coach Rich Gould. Granville's football fortunes have improved under former Queensbury mentor John Irion, but the numbers have not been great.
Granville and Whitehall were gridiron rivals for more than 100 years, playing since at least the turn of the 20th century. The rivalry made coaching legends out of Whitehall's Ambrose Gilligan and John Millett and Granville's Sam Eppolito.
Their annual autumn clashes drew thousands to fields that now bear the names Gilligan and Eppolito, when the Maroon (later the Railroaders) or the Golden Horde ruled the old Northern Conference.
Since the advent of classification play in 2004, the rivalry has faded. The football teams have rarely played each other in the last 20 years — Granville has been a Class C school and Whitehall is in Class D. They last played in football in 2017, a 55-12 Whitehall victory.
Under the merger plan, Whitehall students will also have the opportunity to participate on the Granville boys soccer team.
Whitehall has had a merged wrestling program with neighboring Fort Ann for several years.