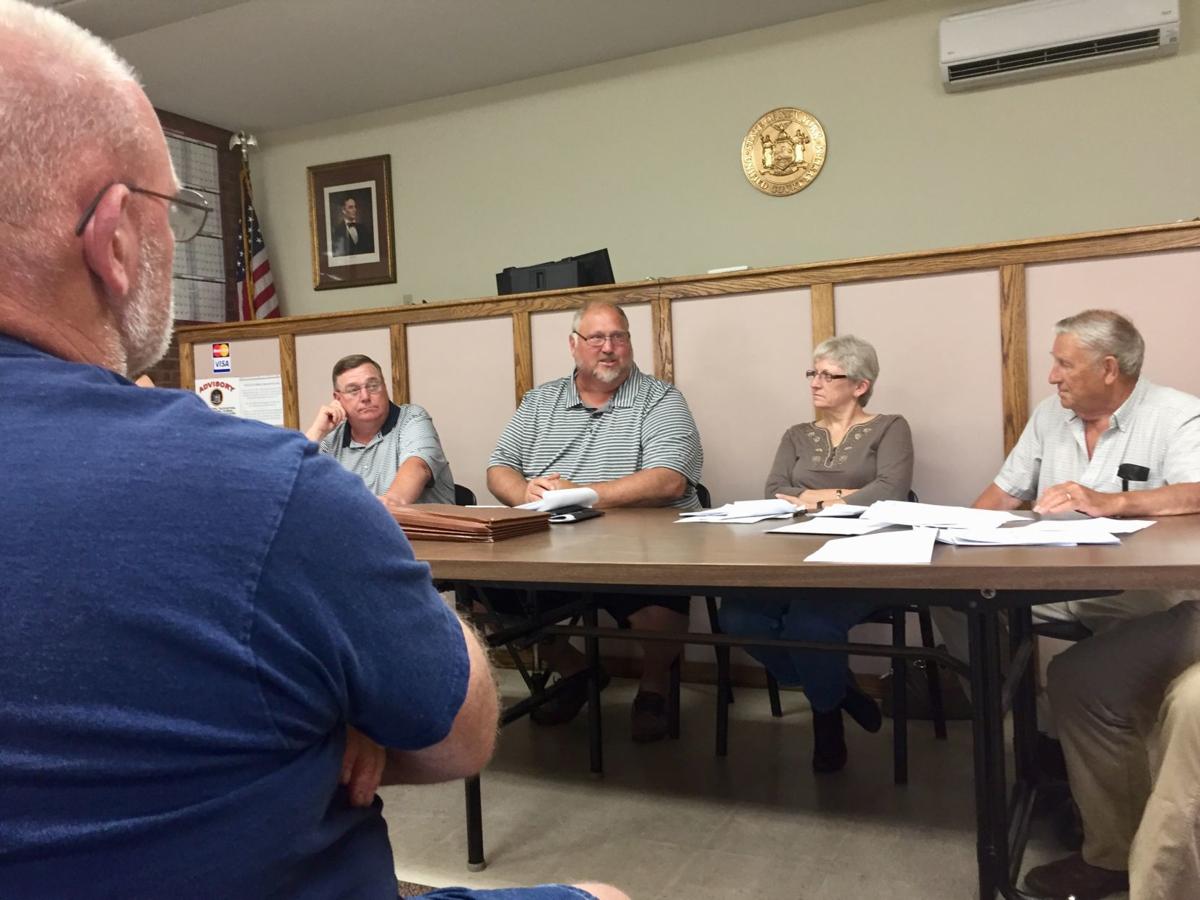 FORT EDWARD — The town stopped recycling pick-up in June, but some residents learned this month that recycling had actually stopped at the beginning of the year. It's a decision that has both residents and town officials concerned, as they consider the balance between cost, practicality and caring for the environment.
Resident Katie DeGroot brought the issue up July 9 at a Town Board meeting, fueling a lengthy discussion as she pressed board members to consider alternate solutions.
In a phone interview after the meeting, Supervisor Terry Middleton explained that Waste Management had been taking the town's recycling. It closed its local collection station last year, making Albany the next closest site to deliver recyclables.
Middleton and Highway Superintendent Brian Brockway said at the meeting that Albany is too far away.
Since Jan. 1, Fort Edward residents who have put their recyclables out on their curbs have not been recycling at all.
The town has been picking up the bottles, cans and papers and delivering them to the Hudson Falls trash plant to be burned. In a June 13 notice, the town officially halted pick-up services.
"We have nowhere to give it," Middleton said. "We have a separate crew going out and picking it up, and I thought it was a waste of taxpayer money, so we did away with it. Not that we're against recycling by any means. We were picking it up and throwing it up in the garbage dump and driving around in a recycling truck."
While local transfer stations will take recycling, they require items to be sorted and clean. Residents can drive their own trash and recyclables to local transfer stations.
At the July 9 meeting, Brockway said he could not see training town workers to sort by color and number, peel off labels and other measures those stations require.
DeGroot and resident Theresa Rose said that's the way they used to handle recyclables before companies stopped sorting. DeGroot and Middleton discussed how China has stopped accepting the United States' plastic waste, too.
"It's bigger than just Fort Edward," DeGroot said. "There's like nothing happening in the recycling world right now, because everyone's gone to zero sort and all that stuff is junk, so no one will pay for it."
Middleton said he thought New York is behind all the other states in recycling initiatives, and he couldn't see raising taxes to bring back recycling services to the town. Rose, who said she could drive her recyclables to a transfer station now, said she was concerned about what she should do with them if she one day couldn't drive. Middleton told her to throw them away.
"Let's hope actually that's not true, and let's hope we can figure out a better way to deal with what we're creating," DeGroot said.