FORT EDWARD — The dig is back on Rogers Island, and archaeologist David Starbuck and his students have already discovered some special finds.
For one, participants found the largest broad ax head ever unearthed there, likely dating back to the early 1700s.
They've also found pieces of porcelain, exquisite steel and brass buckles that were likely on soldiers' uniforms or shoes, the brick hearth of a fireplace and a possible decayed post.
These items are helping to tell the story of 18th-century Fort Edward, when it was the third largest city in America and when the U.S. Army Rangers were first formed. Named after Major Robert Rogers, the island was where Rogers wrote his 28 rules of forest warfare.
FORT EDWARD — The SUNY Adirondack archaeological field school will return to work on Rogers Island this summer, after its year reprieve workin…
Ownership of the island has changed hands over the course of the last several decades, but about five years ago, the town and village acquired it with the help of the state Office of Parks, Recreation and Historic Preservation. The dig, which is sponsored by SUNY Adirondack, was off the island last year, focused on a merchant's shop nearby.
Being back on the island this summer, Starbuck said, is nostalgic.
In the 1990s, Starbuck even called the island home, living for a while on the north end, then for a while on the south end, conducting digs and making some of the most impressive discoveries, including the first smallpox hospital ever unearthed in the country.
"We are finally back," he said. "We hope the state will let us keep coming back."
The state Parks Department is now working with the town and village on a management plan, which aims to preserve the artifacts on the island rather than dig them all up.
Eventually, Starbuck and Ed Carpenter, president of the Rogers Island Heritage Development Alliance and a village trustee, hope to have interpretive signs, walking paths and exhibits on the island to show what happened there. It would be similar to what Saratoga National Battlefield has today.
To help tell the story of Rogers Island accurately, Starbuck is digging in the area of an officer's house, working to get a layout and find a few items that could be unearthed and displayed.
You have free articles remaining.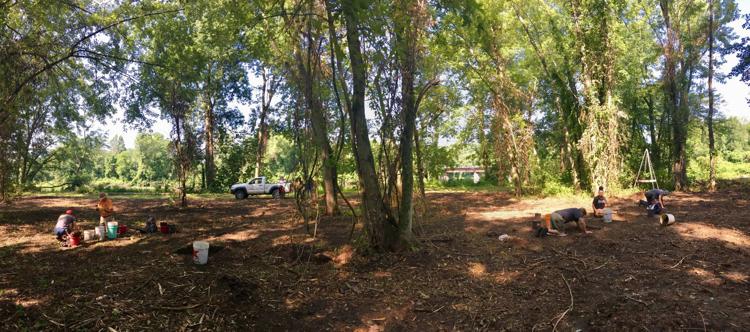 He has dug out about three-quarters of the foundation, which is about 16-feet by 16-feet with a large fireplace.
This is where, in the 1990s, Starbuck found a gold braid an officer would have used to tie his hair, and where a dog was buried. He also found wine glasses and porcelain, things that ordinary soldiers would not have had.
"The artifacts here were the most high status of any site on the island," Starbuck said.
Students are working at an adjacent site, where they found the ax head and what appears to be a decayed wooden post.
Erosion has taken its toll, as has nature's elements, in the area. Wednesday, a short but potent thundershower cut digging short and filled up some of the pits with water and mud.
Starbuck hopes he and the field school participants can dig just enough to be able to fully understand the site and tell its story. Then, it will be reburied forever, he said.
Thursday, the archaeological field school, which is a mix of mostly college students and retirees, worked in a wooded area in view of the Hudson River, digging in square pits and sifting dirt in large trays hanging like swings.
Dan Pontbriand of Grafton, New Hampshire and John Ferrone of Lake George had found the broad ax head earlier in the season. Based on its heft and size, Starbuck said it would have been used for logging by early European settlers.
It was an exciting find for Ferrone, who attends the University of Vermont and was on his first dig.
It was also exciting for Pontbriand, although this is his fourth dig. Pontbriand is a retired ranger with the National Park Service, having worked in places like Olympic National Park in Washington and the Grand Tetons in Wyoming.
But digging in Fort Edward, Pontbriand said, there "couldn't possibly be a greater spot to be."
Rogers Island dig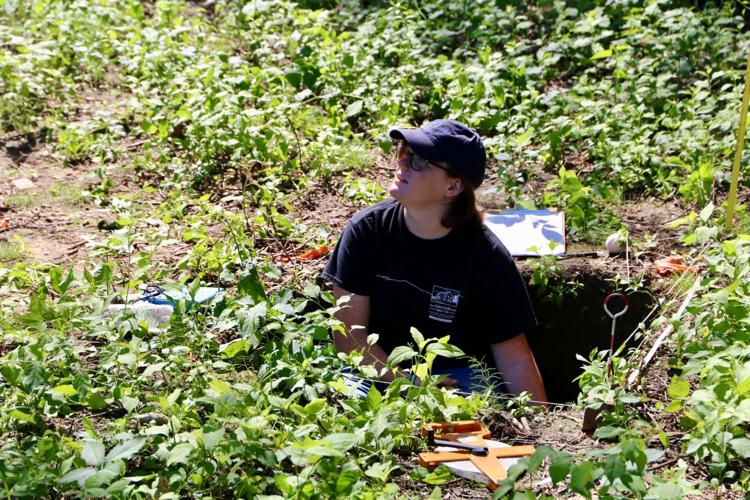 Rogers Island dig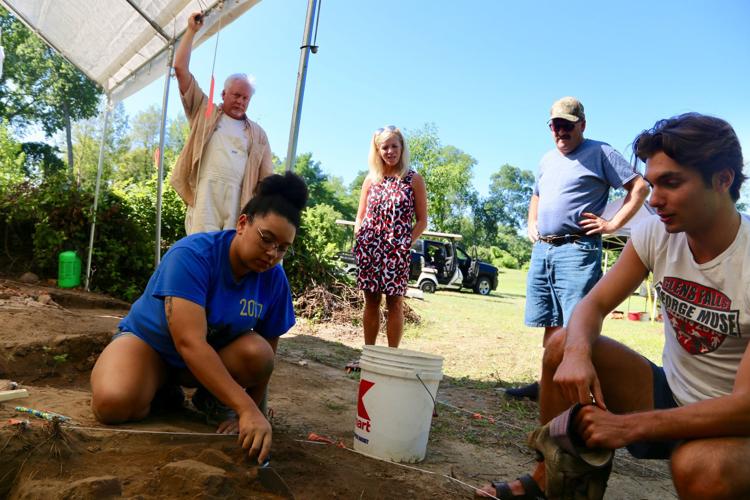 Rogers Island dig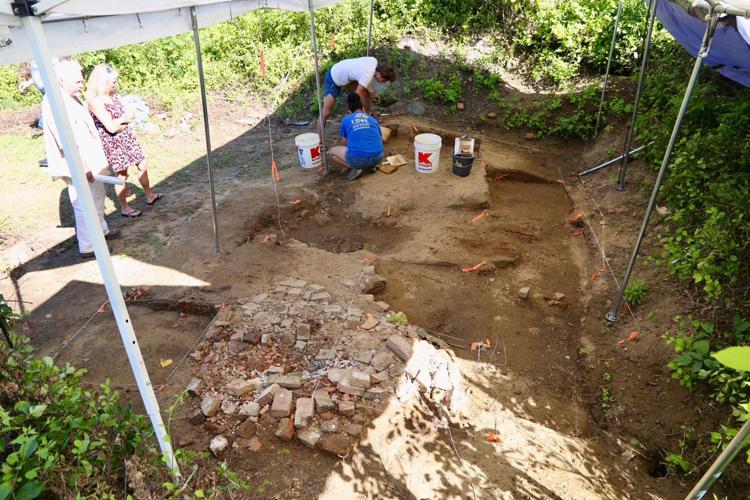 Rogers Island dig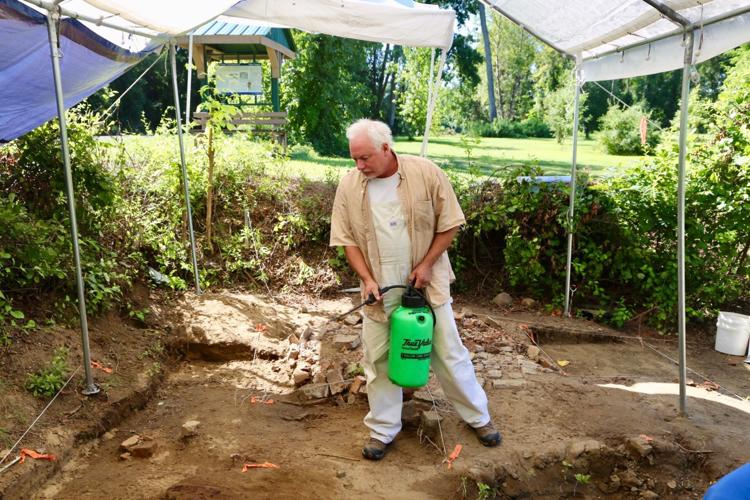 Rogers Island dig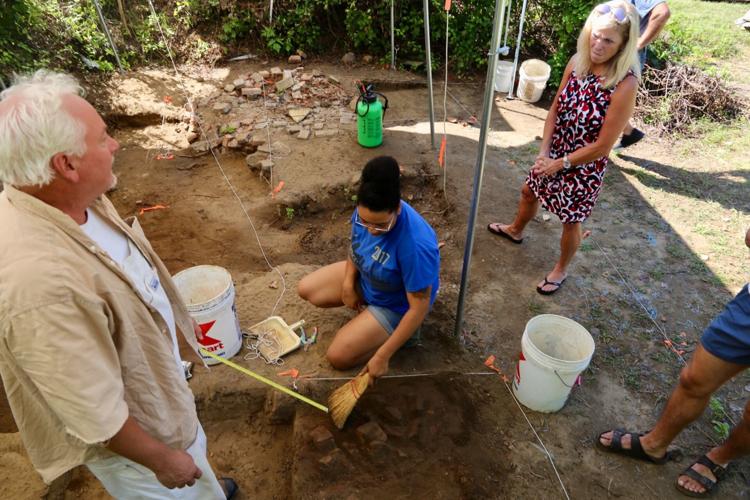 Rogers Island dig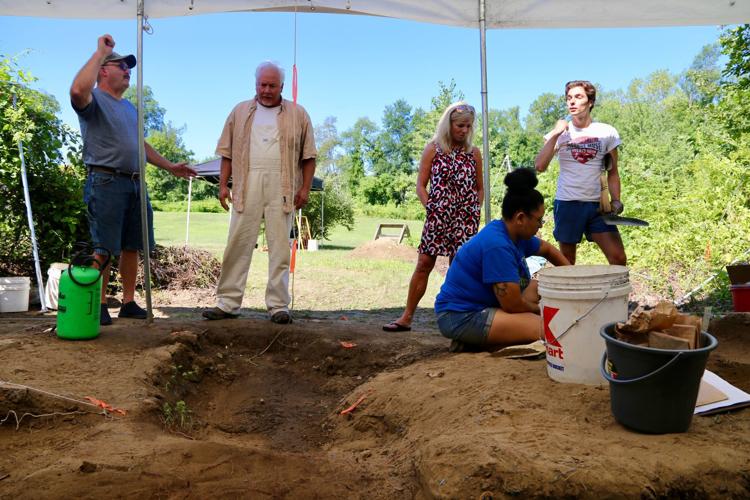 Rogers Island dig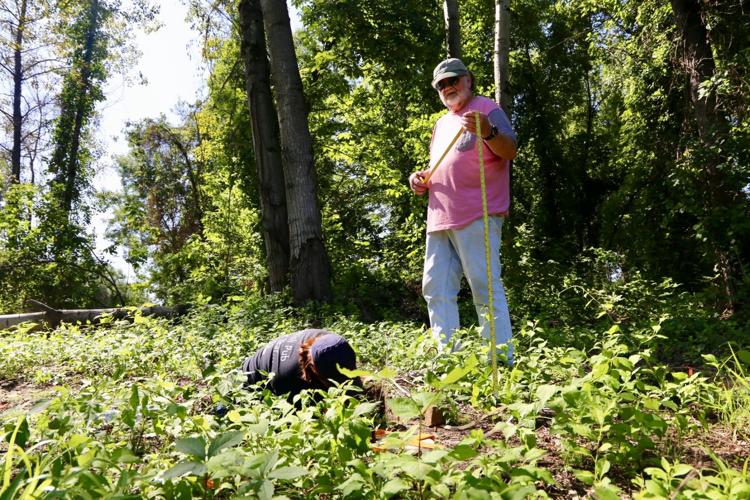 Rogers Island dig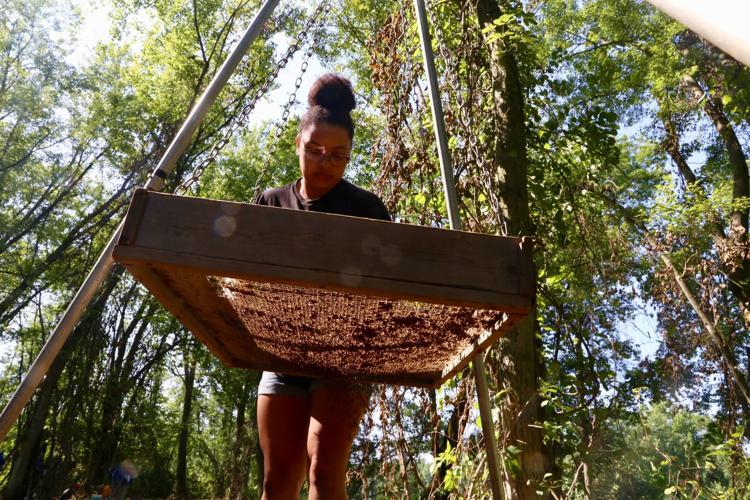 Rogers Island dig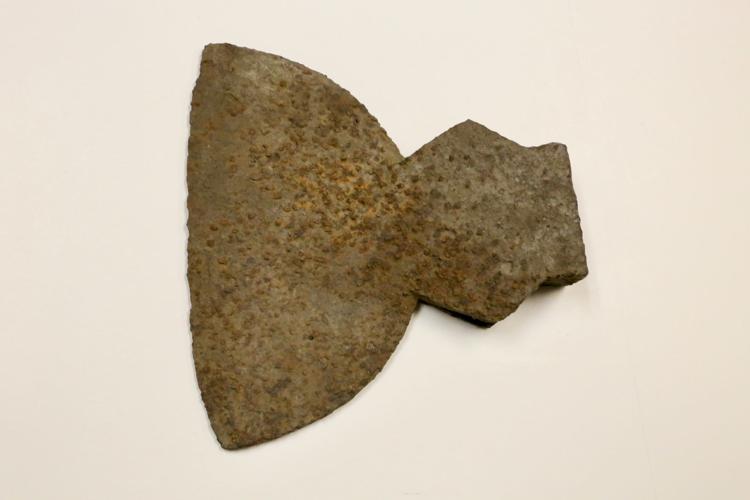 Rogers Island dig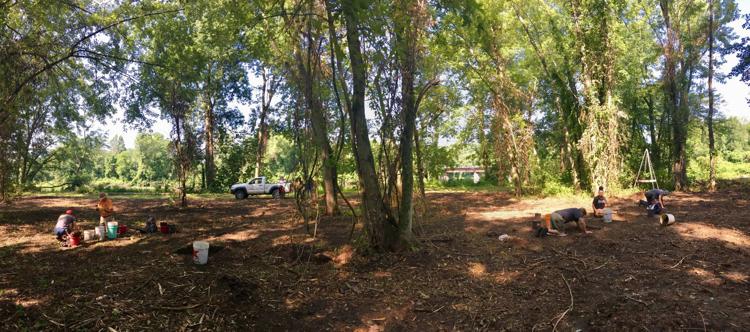 Rogers Island dig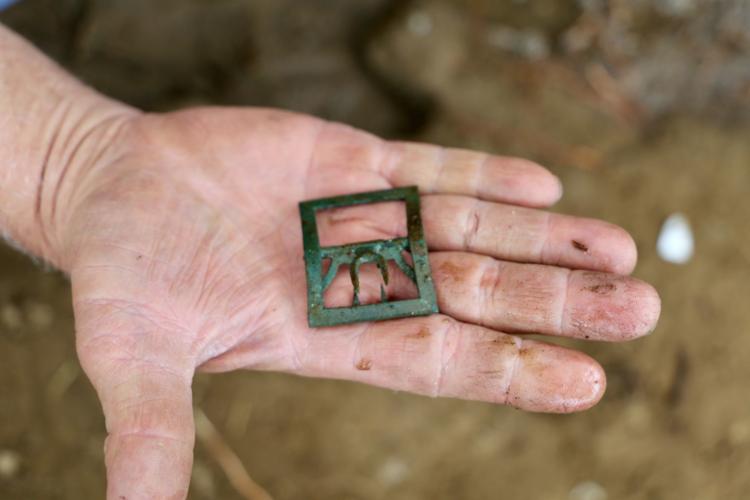 Rogers Island dig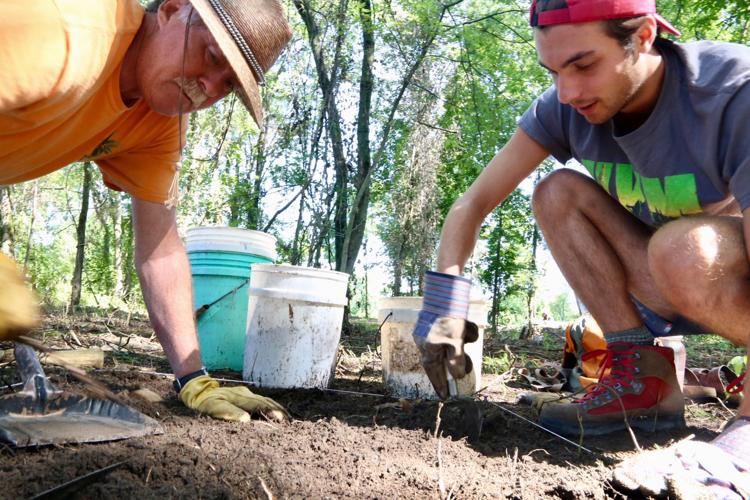 Rogers Island dig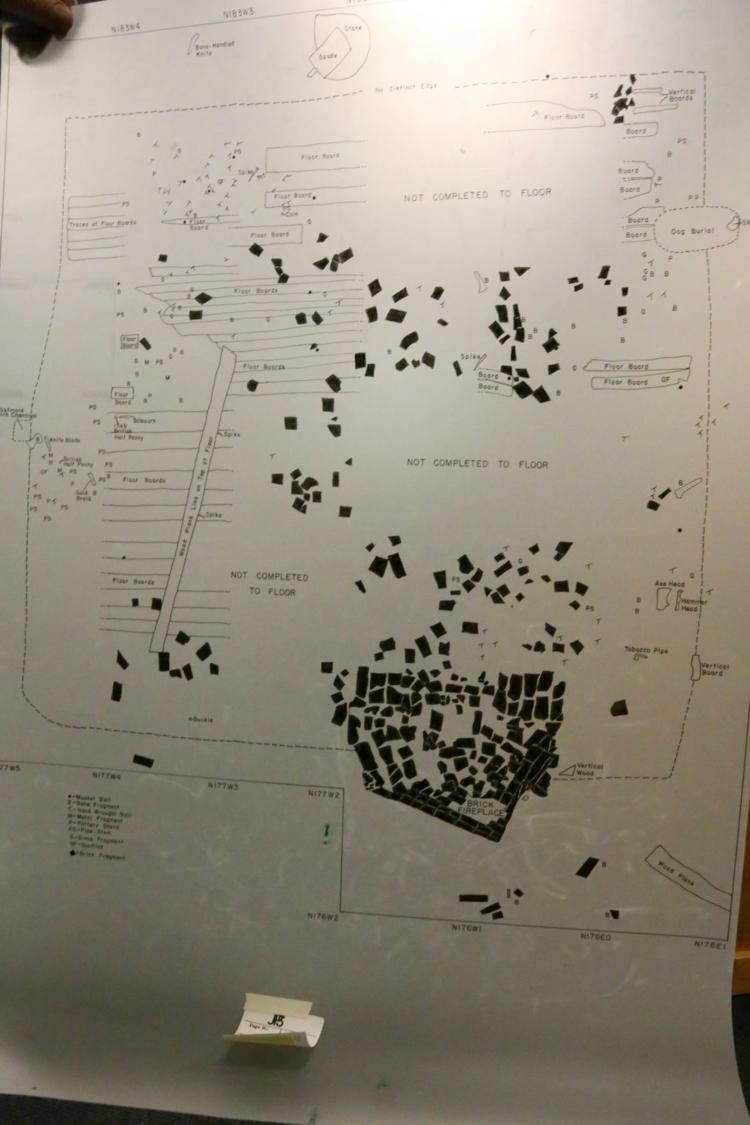 Rogers Island dig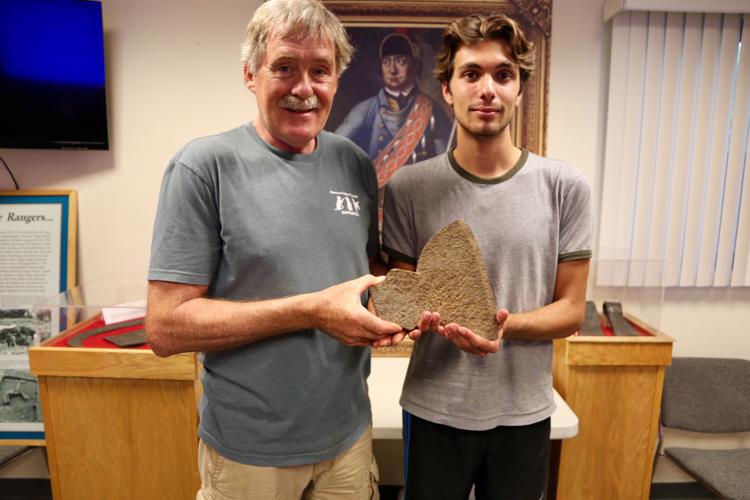 Rogers Island dig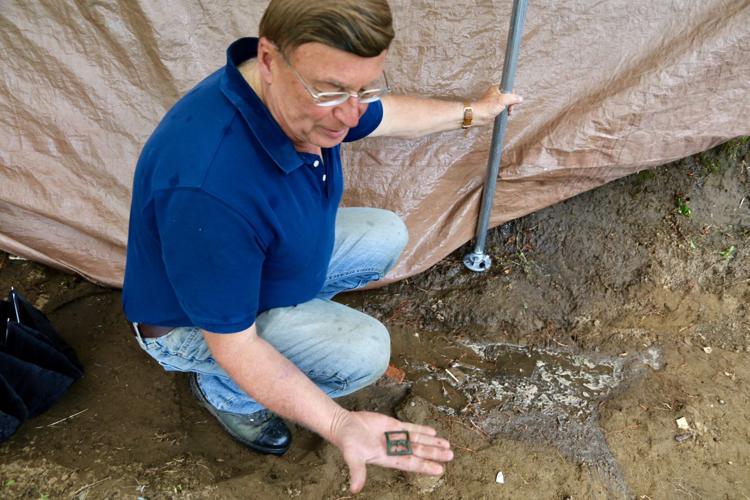 Rogers Island dig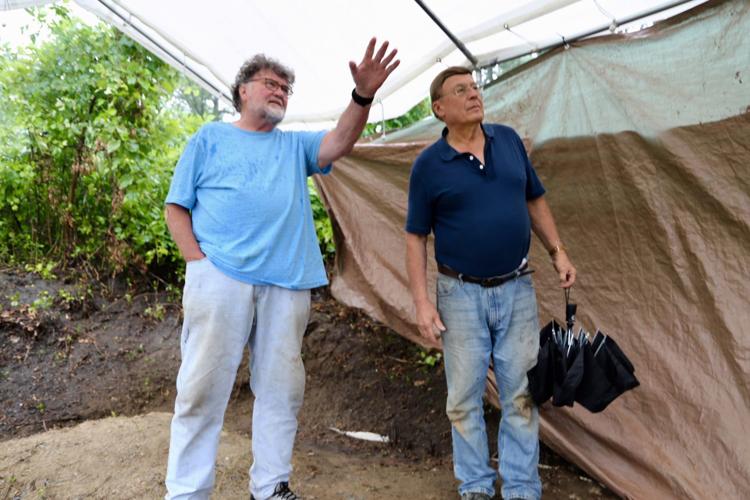 Rogers Island dig
Rogers Island dig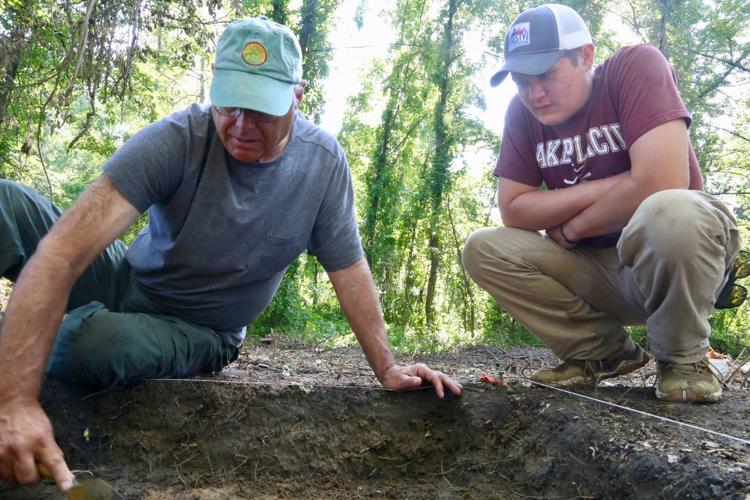 Rogers Island dig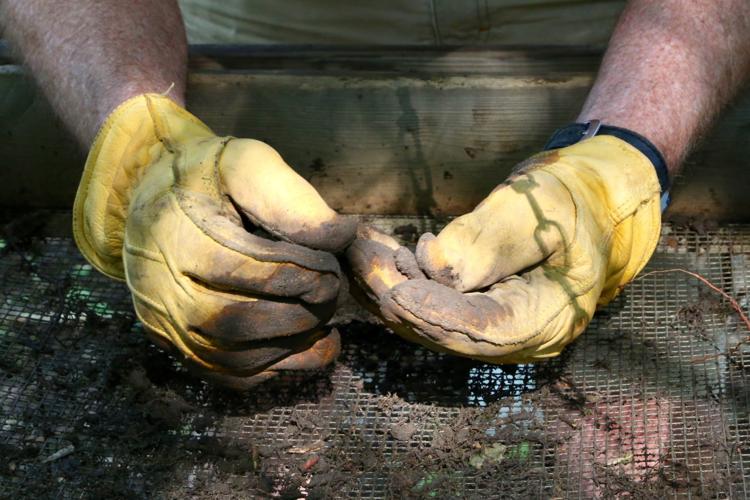 Rogers Island dig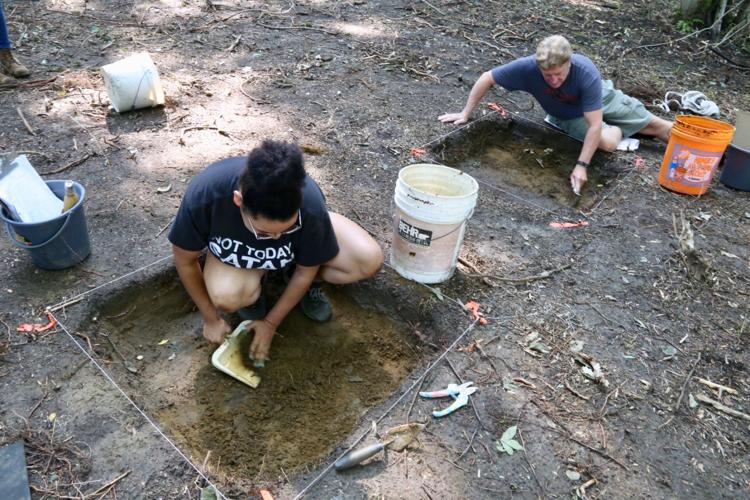 Silver coin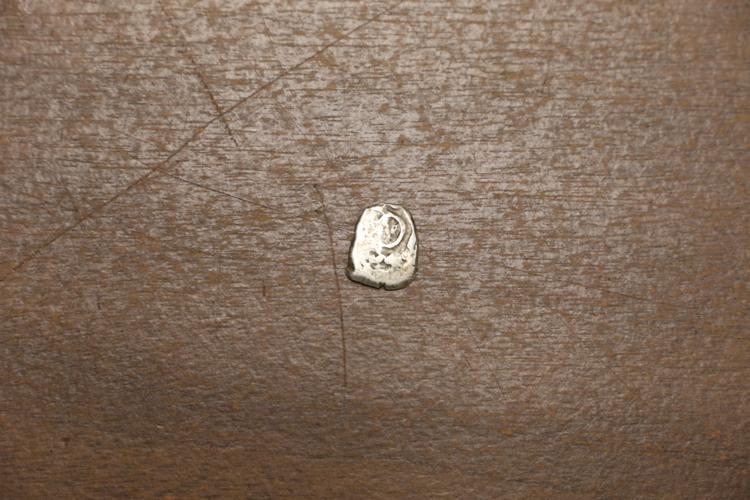 Ed Carpenter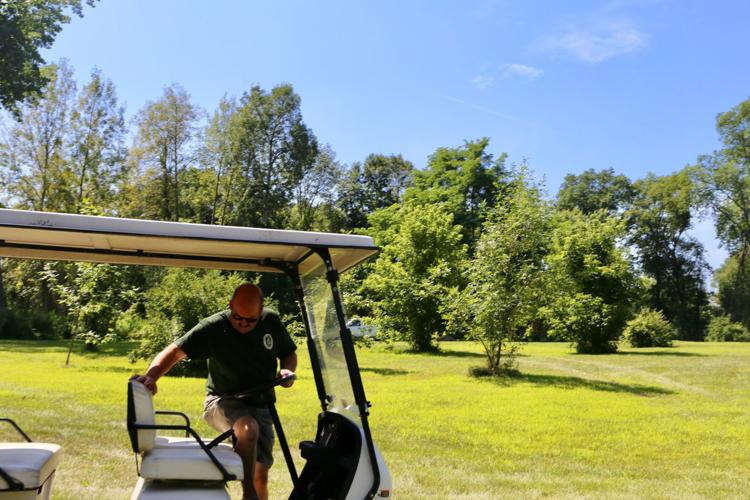 David Starbuck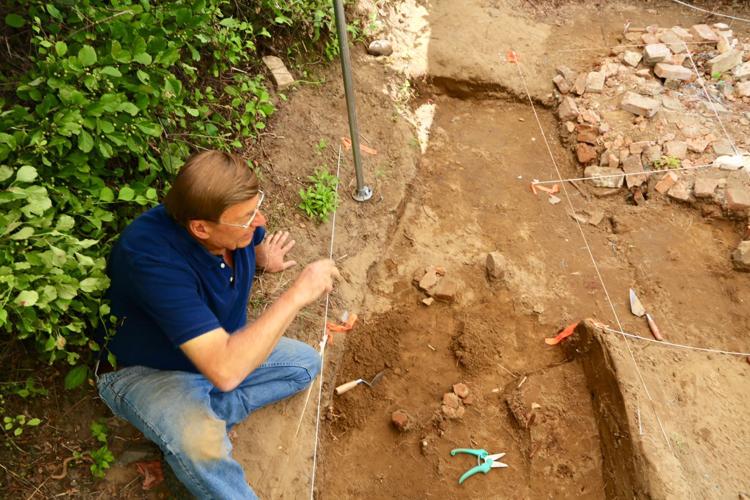 Rogers Island dig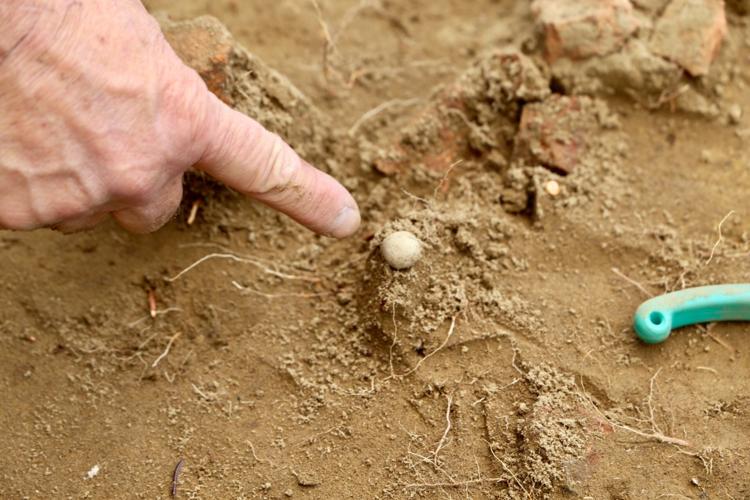 Matthew Rozell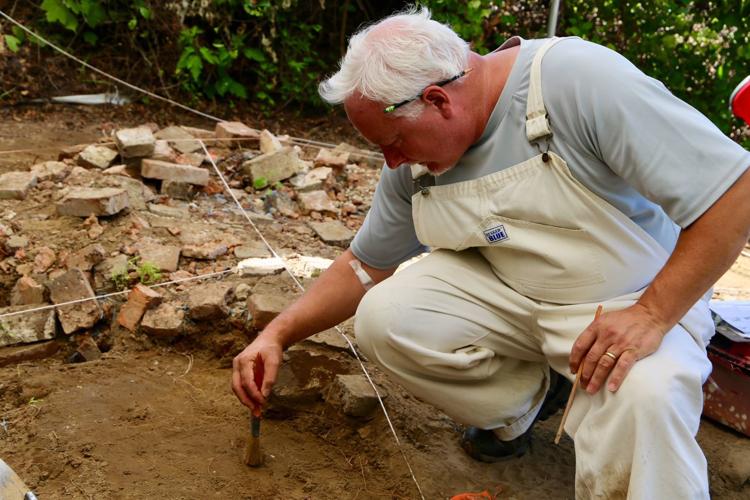 Key