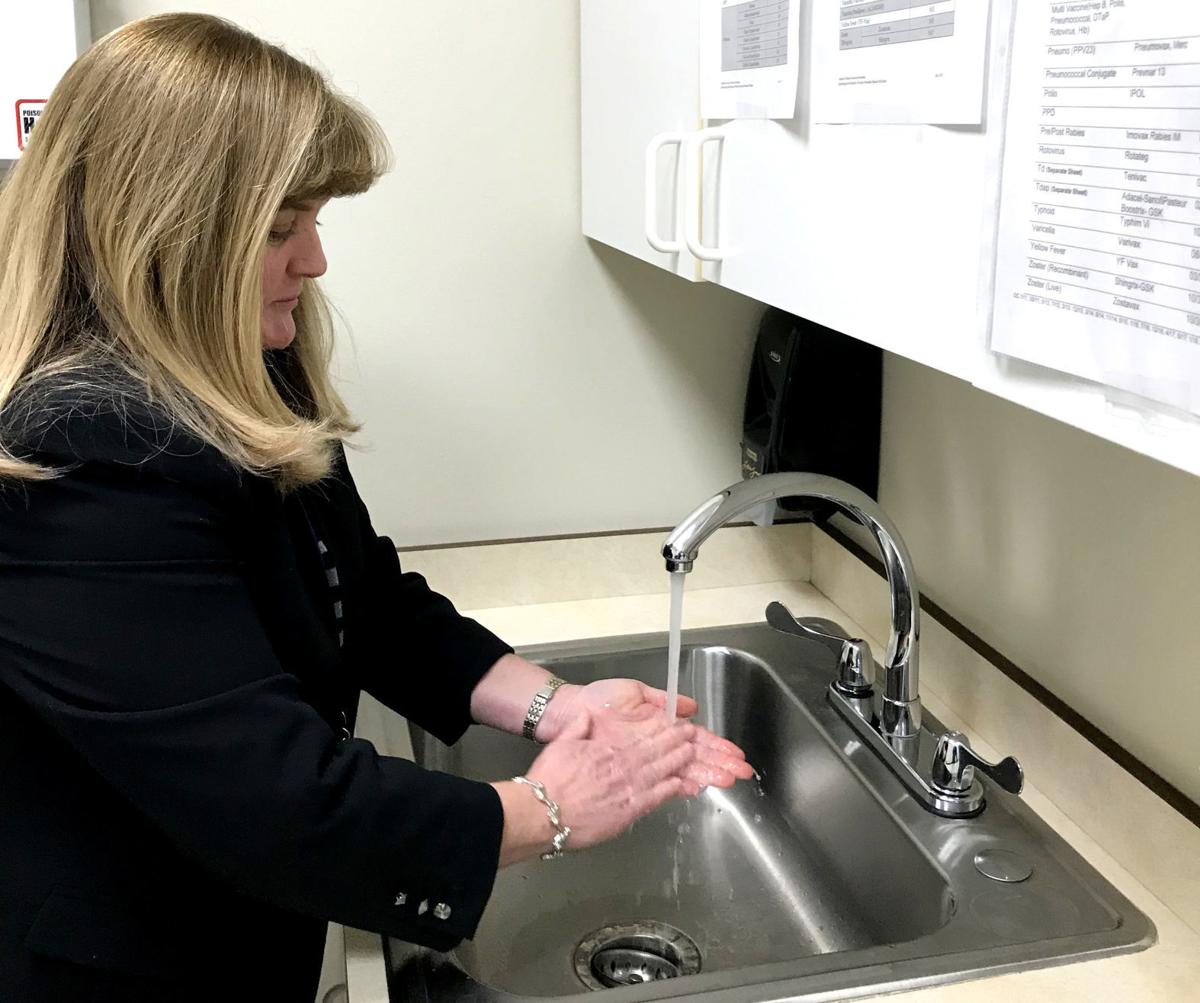 Two people — one each in Warren and Washington counties — have fully recovered from coronavirus, their Public Health departments announced.
None of the other residents has had to be hospitalized yet.
Still, more cases are popping up daily despite a lack of testing.
Warren County cases doubled to four on Thursday. Washington County now has a total of nine residents who have tested positive, eight of whom are currently ill. That's up from eight cases, with seven sick, on Wednesday.
Washington County is still not releasing the locations of each person.
"I don't want you to live in Town A and have me say there are no cases in Town A and have you say, 'Good, I can go out,'" County Attorney Roger Wickes explained. "There are no cases I know about in Town A."
On Thursday, Warren County also got results back for two residents who were tested last week. Both were positive for coronavirus, which brought the county's total to four.
"You may ask why it took until yesterday to find out? That's because the results for those tests were generally taking up to a week to come back," Administrator Ryan Moore said in a statement.
Anyone who gets tested for the virus is supposed to quarantine themselves away from everyone — including their family — while they await the results. In this case, that happened and the county doesn't believe they spread the virus in the last week.
"You might ask what exposures might have happened in Warren County while these two individuals awaited the results of their tests? The reassuring answer is minimal, because these two individuals took heed of the advice of our professionals and isolated themselves while awaiting their results," Moore said.
Of the two newly diagnosed residents, one is "on the mend" and "nearly symptom-free," he said. The other has mild symptoms. Public Health is checking in with both of them regularly.
Moore continued to warn that no one should take comfort from the fact that the county has just four people who have tested positive.
The low number is due to the lack of community testing, not the lack of virus, he said.
"Our inability to test these (symptomatic) people means we lose the ability to track new positive cases and exposures in real time," he said. "Before, we could draw conclusions that low positive cases and low quarantine numbers meant our professional containment effort was working. Now, we can't draw that conclusion anymore."
He has urged anyone who feels sick — even a cold or minor cough — to assume that they have the virus. They should stay home at all times and avoid all other people.
If they have trouble breathing, they should go to the hospital.
In Saratoga County, despite very limited testing, cases are climbing rapidly.
There were 10 new cases reported Thursday afternoon for a total of 87 positive tests, and Public Health officials warned that many more cases are likely going undetected.
"The slower rate of increase in confirmed cases is related to the reduced accessibility of tests in the region, not necessarily a 'flattening of the curve,'" said county spokesman Ridge Harris. "The virus continues to spread throughout the community, and it is important that everyone continues to take precautions to protect themselves."
It has spread quickly. Exactly two weeks ago, the county announced its third case.
Essex County reported no new cases, keeping its total at five.
Concerned about COVID-19?
Sign up now to get the most recent coronavirus headlines and other important local and national news sent to your email inbox daily.