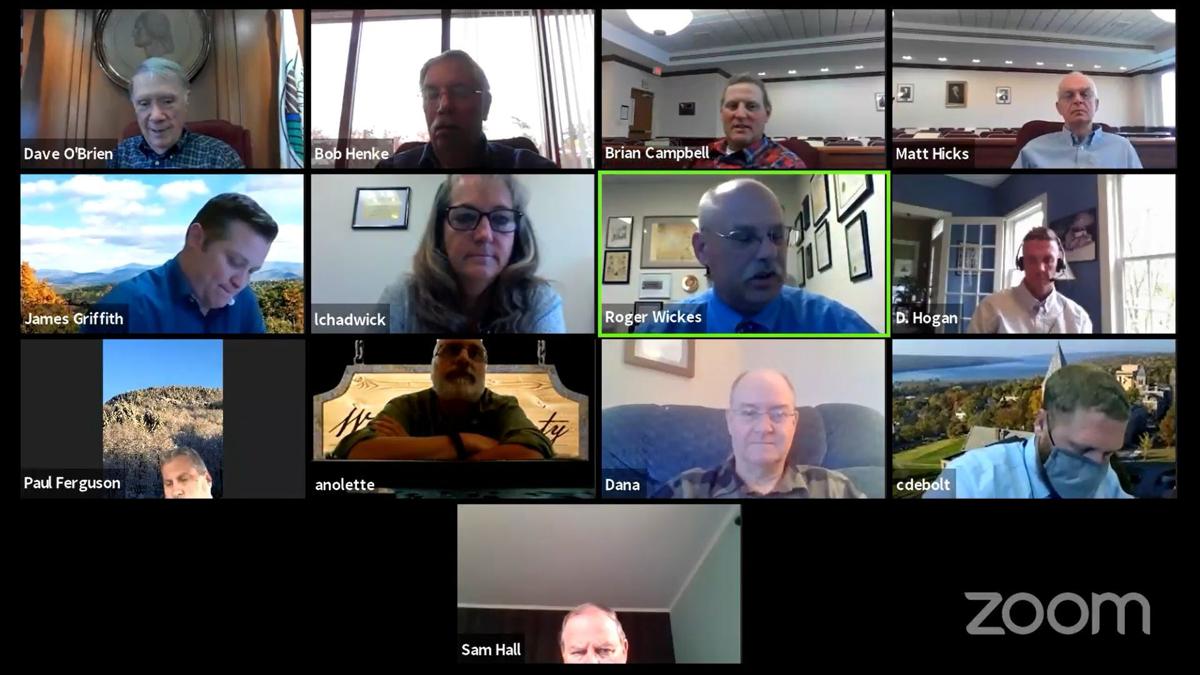 FORT EDWARD — Washington County will not hold its tax foreclosure auction, even though Warren County did.
The Government Operations Committee questioned the decision Tuesday morning during its virtual meeting.
Washington County canceled its auction, stating that the governor's executive order prevented the foreclosure documents from getting to the courts. The postponement cost Washington County an estimated $250,000 in auction income.
Yet, Warren County held its foreclosure auction Saturday.
"If you remember correctly, they were the first ones to say we couldn't have a tax sale," said Washington County Budget Officer Brian Campbell, the Hebron supervisor.
County Treasurer Al Nolette said Washington County's review of the executive order was a direct result of Warren County Treasurer Mike Swan's advice to his board of supervisors.
"We're still not going to have one," Nolette said. "Even if I started today, I couldn't put it together by year end."
County Attorney Roger Wickes said he has "no idea" what Warren County is doing.
"They weren't and then they were," Wickes said. "So by the time we decide if we can or not, maybe somebody will have already determined through the courts whether that was permissible or not."
A tax foreclosure auction has many moving parts, Nolette said.
"We don't know when Warren County got their summary judgment from the judge," he said. "It could have been in February, which is a game-changer."
The new executive order includes language that mandates one-on-one counseling sessions with each homeowner, Nolette said.
"We'll get back to you when we know more, but our effort is not to get sued, all right?" Nolette told supervisors. "So we're going to proceed with caution."
Wickes said he wants to make sure the auction sales are valid.
"If you mess it up, you have two unhappy people, the auction purchaser and the taxpayer," Wickes said. "I think we'd like to make sure we do it right the first time so that we don't have further problems."
Most counties have postponed their auctions, depending on where they were in the foreclosure process, Wickes said.
"We're playing with homeowners' homes here, so let's make sure we're doing it right," Nolette said.
Swan said in an email to The Post-Star that he didn't anticipate having an auction in Warren County, but never said it was canceled. He also said he never advised Washington County to cancel its auction.
"Everyone here just kept working our normal process and hoped it would happen and it did," Swan said. "Real Property Services Director Lexie Delurey and Assistant County Attorney Robert Terwilliger went above and beyond to comply with every new rule and requirement to make sure everything was done correctly."
Warren County Administrator Ryan Moore said the county worked in conjunction with the New York State Unified Court System's guidelines for conducting foreclosure matters.
Warren County will collect $232,550 in revenues from the auction, of which $59,526 will offset delinquent taxes.
Gretta Hochsprung writes hometown news and covers Washington County. You can reach her at ghochsprung@poststar.com or 518-742-3206. Follow her on Twitter @GrettaHoch or at her blog on www.poststar.com.
Get local news delivered to your inbox!
Subscribe to our Daily Headlines newsletter.