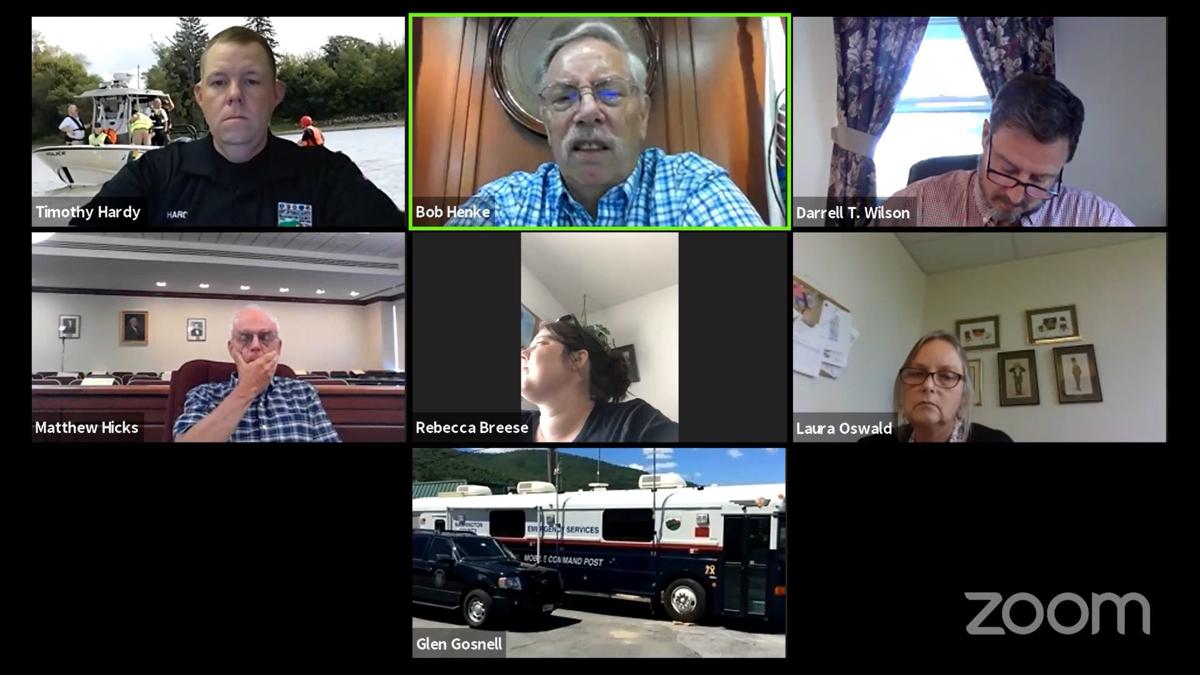 FORT EDWARD — Businesses should start acquiring their own personal protective equipment now in case a second wave of coronavirus hits, according to the Washington County Public Safety Department.
Tim Hardy, deputy director of public safety, told the "Restarting Washington County" Advisory Committee on Wednesday that the county's stockpile of PPE is running low.
"The state has stopped pushing out stuff as of right now with the numbers where they are, so we never know what they're going to have available or not have available," Hardy said. "So now is definitely the time to start acquiring things as the prices come down a little bit and things are a little easier to get."
Washington County and other counties in the Capital Region are on track to start Phase 4 of reopening on Wednesday. The governor ordered certain businesses like fitness facilities, gyms and malls to stay closed indefinitely.
Restarting committee Chairman Bob Henke asked an important question: "Is there life after Phase 4 or is Phase 4 it?"
Laura Oswald, the director of Washington County Economic Development, said a senior adviser to the governor tweeted that there would be no more phases after Phase 4.
"Because of the concerns from what's happening in other states, that what they're going to do is take it an industry at a time, a week at a time, as opposed to an entire phase with specific rules," Oswald said.
Overall, businesses that were allowed to open in Phase 3 are doing their best to meet the mandates and preventive measures, said Putnam Supervisor Darrell Wilson. Some businesses are still concerned about liability issues if employees get sick while on the job, he added.
Rebecca Breese, a Washington County Fair co-manager, said the fairgrounds are still hoping to host an antiques show in August and the Wool and Arts Festival in September.
"We are optimistically watching to see if we could possibly have those with the 33% capacity," Breese said. "I'm kind of looking to see how that's calculated, because obviously we have, acreage wise, we have quite a bit of space to spread people out."
Fair officials are waiting to see if the state fair in Syracuse is going to be canceled. Only six of the 50 county fairs in the state have not been canceled.
"There's some of them that will not come back next year," she said. "It's a pretty big hit to our culture and, frankly, to the economy in New York state as a whole. We're hopeful that the state, after shutting us down, will give us some support. I'm not going to hold my breath though."
Gretta Hochsprung writes hometown news and covers Washington County. You can reach her at ghochsprung@poststar.com or 518-742-3206. Follow her on Twitter @GrettaHoch or at her blog on www.poststar.com.
Get local news delivered to your inbox!
Subscribe to our Daily Headlines newsletter.