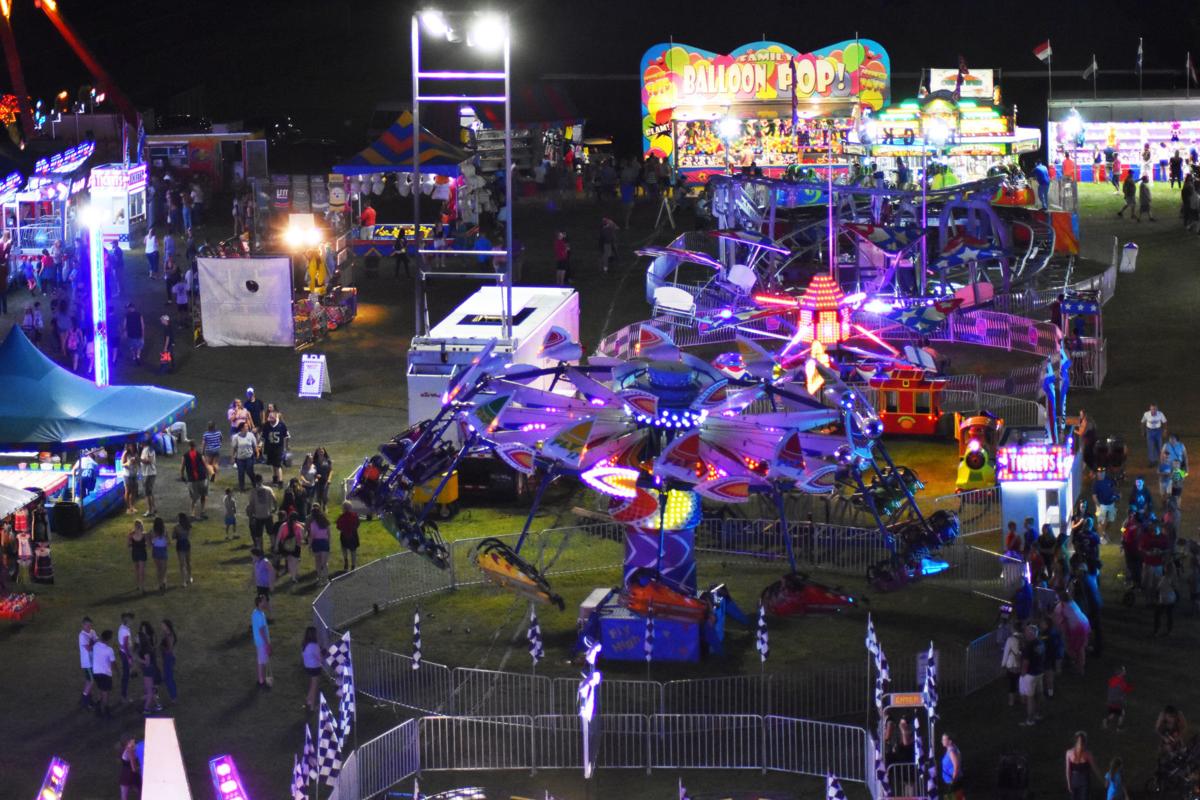 EASTON — Organizers of the Washington County Fair expect the 137th annual fair to go on, said Rebecca Breese, the fair's marketing and sponsorship manager.
"We have time on our side," Breese said, noting that the fair opens on Aug. 24 this year. "We're still actively planning and moving ahead with contracts."
Due to the COVID-19 pandemic, the fair's board of directors canceled or postponed all events at the fairgrounds through the end of June. That included cancellation of the May antiques show and June volunteer appreciation day, and rescheduling the Tour of the Battenkill bicycle race and Winter Raptor Festival for September and October, respectively.
As of early May, the summer schedule was planned to start with a Fourth of July fireworks display. An antiques fair in early August and the Adirondack Wool and Arts Festival in September are expected to be held as planned.
The fair has been adding to its health and safety plan with advice from state and federal health authorities and fair associations, Breese said.
"We're grateful for the groups so we can assure safety for everyone," she said.
The fair has dealt with health crises before. An outbreak of E. coli toward the end of fair week in August 1999 sickened more than 1,000 fairgoers and killed two. The pathogen, a strain commonly found in livestock, was traced to a contaminated well. In response, fair directors improved the fair's water system and installed numerous hand-washing stations.
Breese called the fair's maintenance crew "our real heroes," keeping the grounds both safe and pleasant to visit.
"When you work with people and as many people as we do, we want to make sure we do our part," she said.
The fair has the support of its vendors, including carnival provider Amusements of America, "and we don't see that changing," Breese said. For the fair's vendors and entertainers, "these are their jobs," she said. "They hold themselves to our standards of health and safety."
Breese pointed out that "not a lot is known about COVID-19. We're just watching CDC recommendations until we have to make a decision."
A number of other late spring and early summer events in southern Washington County have been canceled. They include the Cambridge Memorial Day parade in late May, and the Cambridge Balloon Festival and Greenwich's Whipple City Festival in June. The balloon festival, organized by the Cambridge Valley Chamber of Commerce, is expected to return in June 2021, giving sponsoring businesses time to recover from the pandemic's economic impact.
The Whipple City Festival will be replaced this year by a "Back To Business" street fair when state gathering restrictions are lifted, according to the Greater Greenwich Chamber of Commerce.
The Art and Plow Festival, run by the Salem Chamber of Commerce, is still set for July 4, according to the chamber's website.