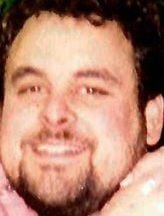 WARRENSBURG — The town is mourning the death of Charles Webster, manager of its wastewater treatment plant, who died on Saturday.
Webster, who lived in Bolton, died around 4:45 p.m. at his hunting camp on Horse Hill Road in Edinburg. He was removing his rifle from the back of his car when it fired, striking him in the abdomen, according to Saratoga County Sheriff's Capt. Jeffrey Brown.
The cause was accidental, Brown said.
Webster, 48, was a lifelong resident of the area and attended Warrensburg Central School. He worked for the town for the last 10 years.
Warrensburg Supervisor Kevin Geraghty said Webster will be missed by his co-workers and everybody in the town.
"He was passionate about his job and how he did it," Geraghty said. "He would do anything we asked him to do."
In addition to overseeing the plant, Geraghty said Webster also helped out overseeing the town's construction projects and other initiatives.
"He was always willing to learn and try different things. He's a big part of our family and we're really going to miss him," he said.
Webster enjoyed hunting, fishing, camping and boating, according to his obituary. He also enjoyed playing with radio-controlled cars, airplanes and drones.
He is survived by his wife, Stacey Webster, daughters Samantha Rathbun of Hudson Falls and Moriah Frasier of Glens Falls, 10 grandchildren and one on the way.
The funeral service will be on Friday at 2 p.m. at Alexander Funeral Home in Warrensburg and the family is asking only immediate family and close friends to attend.