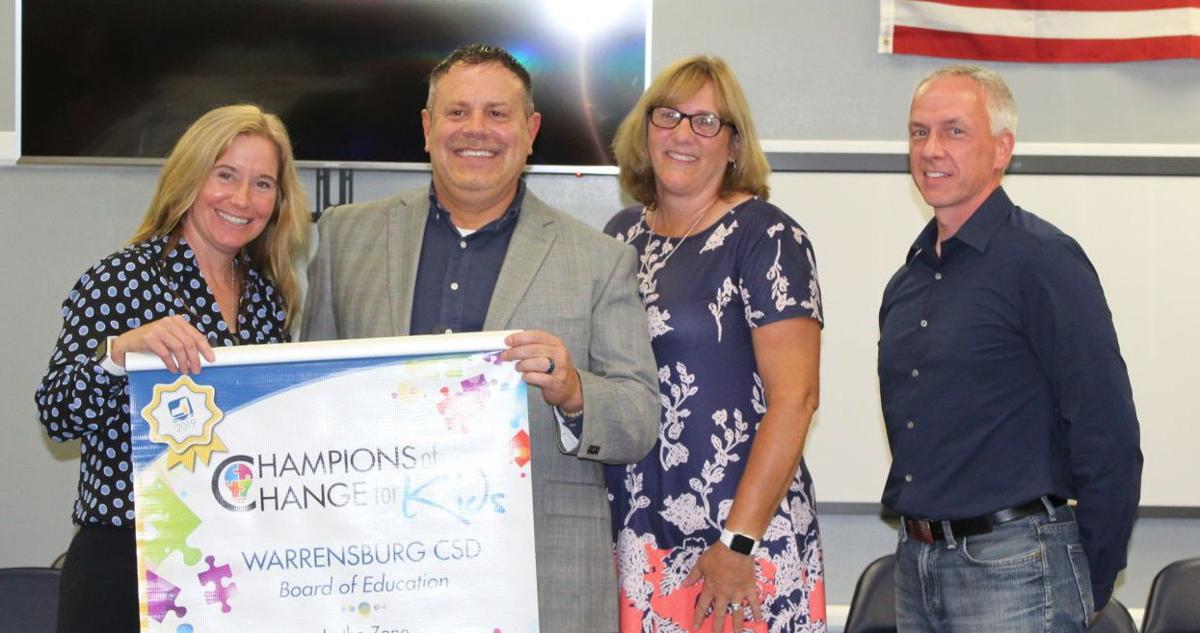 WARRENSBURG — The New York State School Boards Association recognized Warrensburg Central School District's In the Zone after-school program as a "Champion of Change for Kids" on Monday night at the district's school board meeting. In the Zone is a community-funded after-school enrichment program launched by the district in the 2017-18 school year, and it gives students a chance to exercise, work on homework, make crafts and engage in community service. School Superintendent John Goralski said the recognition was a surprise as the district did not seek out or apply for the award.
"We were thrilled we were recognized. We didn't know were going to be. We didn't apply for it, but they were looking across the state and chose our program," Goralski said.
WARRENSBURG — Every day, more than 15 million children are unsupervised between 3 and 6 p.m. in the United States, according to the After Scho…
Warrensburg was one of six districts chosen for the quarterly recognition for programs that deal with issues creatively and ranged from after-school enrichment programs to anti-bullying training, according to Al Marlin, a spokesman for the school boards association. He said the association started recognizing school districts in December, and this quarter there were 80 nominees sent in for consideration this round.
Barry Entwistle, the association's director of member relations, presented a banner at the meeting and said the program was chosen because of its demonstrable results.
Goralski said the district has seen a 28% decrease in absenteeism and a 48% decrease in early dismissals from students enrolled in the program, which grew to 70 students this year.
After several failed attempts over the past year, the Warrensburg Board of Education approved a motion to hire school resource officers in the district Monday night.
The majority of districts in Warren and Washington counties approved similar measures this time last year as scrutiny on school security rose after the Parkland, Florida, school shooting in February 2018.
The motion passed 5-2, with Ash Anand and board President Doug West voting against.
Goralski also said the district is in the process of making the program a nonprofit program, which would open it up to a larger pool of federal funding.
The process should be completed in time for the start of next school year, and the goal is to expand opportunities to everyone in the district.
"What we decided to do was to make it focused on not just the In the Zone program, but enrichment for all students in the district," he said.
Get local news delivered to your inbox!
Subscribe to our Daily Headlines newsletter.