QUEENSBURY — Warren County officials are planning to name a road after Sen. Betty Little, who just retired after a three-decade career in politics.
Lake George Mayor Robert Blais told the county board's Facilities Committee on Wednesday he wants to rename Westbrook Road to Sen. Elizabeth Little Boulevard.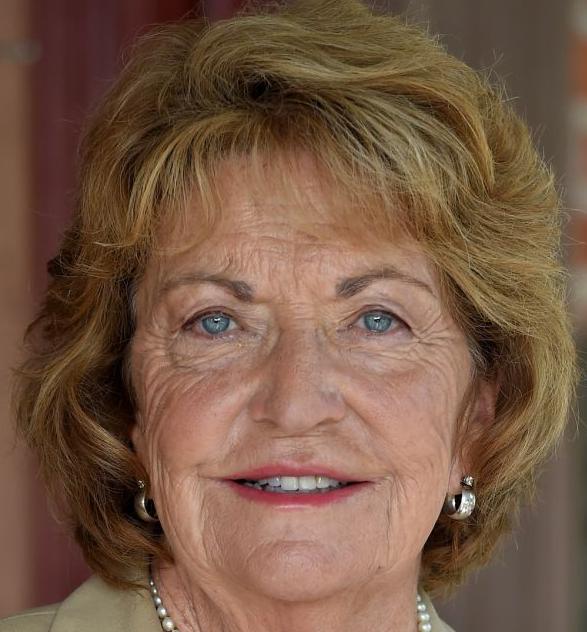 Blais said he believes it would be a fitting tribute. Westbrook Road is one of the first roads people see when they are coming into Lake George from the south.
"It leads directly to the foot of the lake with a beautiful view of the lake — the lake that Senator Little has so much impact on supporting over the years," he said.
Blais said he believes renaming the road would be easy logistically.
"It's the only road that I could think of in the region where there's no addresses. No one needs to be inconvenienced by changing their address. There's no businesses. It's bordered by the (Lake George) Battlefield Park and the Charles R. Wood Park, which again Betty has had a substantial input on putting together," he said.
A plaque could be put up near the intersection of Beach Road and the newly renamed Sen. Elizabeth Little Boulevard, he said. It is a heavily trafficked area, crossed by the Warren County Bikeway, so it is a high-profile location.
Blais said the goal would be to have a dedication ceremony in the spring, depending on the status of the COVID-19 pandemic.
Lake George Supervisor Dennis Dickinson said the town is fully in favor of the idea.
Glens Falls 4th Ward Supervisor Dan Bruno seconded the motion.
"I think it's quite a fitting tribute to someone who's devoted so much time and energy to public service," he said. The committee unanimously passed the resolution and forwarded it to the full board for its review. Bolton Supervisor Ronald Conover, chairman of the Public Works Committee, said in a news release that renaming the road is a fitting way for the county to honor Little's "unsurpassed" commitment to Warren County, the Adirondacks and Lake George.
Warren County Board of Supervisors Chairwoman Rachel Seeber said she wholeheartedly supported the request.
"This is a great way to commemorate the decades of accomplishments of Senator Little, and her outstanding efforts to protect the lake that we all love," Seeber said in a news release. "Betty's dedication to our community and our environment, including her work in the battle against invasive species, was second to none."