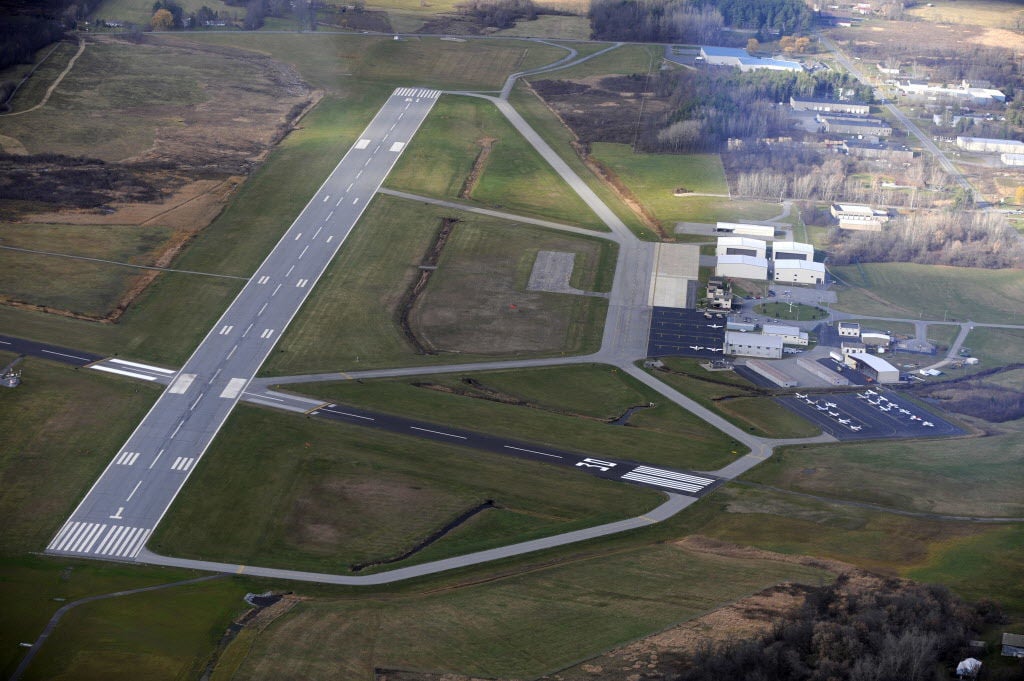 QUEENSBURY — Warren County is seeking the Federal Aviation Administration's approval to put a solar farm on the ground on part of Warren County airport.
The solar arrays would go on unused land within the airport perimeter on the Ridge Road side of the property, but the county has some steps to clear with the FAA first. The electricity it would produce would generate revenue for the county.
The county first must designate the land to be used, and have FAA approval to declare that the land is no longer needed for aviation purposes.
Warren County Public Works Superintendent Kevin Hajos said a "glare study" will also have to be done, to ensure that glare from the solar panels does not affect pilots.
"I know there are other airports with solar panels and glare is not a problem," Hajos said.
The town of Queensbury recently enacted a six-month moratorium on solar panel ground arrays while a town law is finalized that would dictate where they can be put.
You have free articles remaining.
Queensbury at-Large Supervisor Doug Beaty, who is chairman of the county Board of Supervisors Facilities Committee, which oversees the airport, said the moratorium shouldn't affect the county proposal because it will take time to get FAA approval.
"It's still a ways away," he said.
He said the airport land that is being considered is not developable otherwise.
The Facilities Committee has voted to seek "requests for proposals" from solar companies that would be interested in developing the panel arrays. The proposal deadline was ongoing, but Beaty said he understood there was interest.
Beaty said the effort was the latest move to try and defray the cost of operating the airport.
The Board of Supervisors has cut the operating budget by nearly 25% in recent years, and a new contract with airport fixed base operator Rich Air has resulted in an increase in revenue. So far this year, that FBO revenue has nearly doubled, to $91,000, Beaty said.
The airport is also getting a new building for its snow-removal equipment, a $2 million project paid for by federal aviation funding. The money will pay for demolition of two older buildings, which are believed to have asbestos and lead so they will require cleanup precautions.
A new building with 6 to 10 bays, the exact scope of the project depending on the cost from the bids that are submitted, for firefighting equipment will replace it.