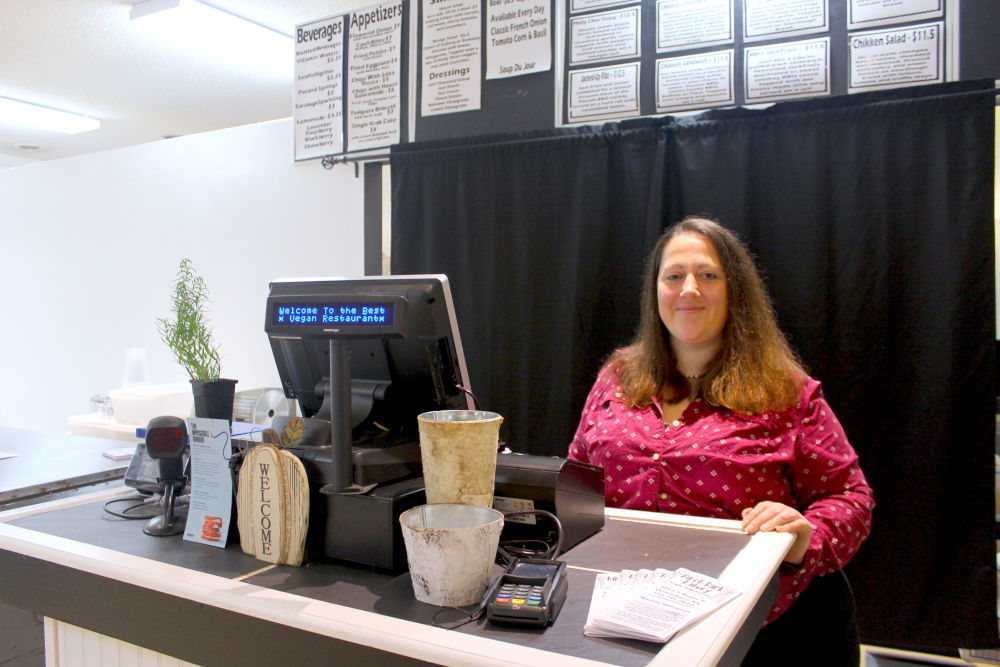 QUEENSBURY — Birch Bark Eatery, an all-vegan eatery, opened on Oct. 1.
The restaurant is located at 989 Route 9, which is near the Glen Drive-In and in the same building as the Knights of Columbus.
Owner Tania Sharlow, originally from Potsdam, has experience as a manager at Dunkin' Donuts and wanted to open up her own vegan restaurant after she switched to a plant-based diet, according to a news release.
You have free articles remaining.
"I became vegetarian to improve my health and soon afterward began learning about the devastation that the factory farming industry is causing to the Earth," Sharlow said. "I've always been concerned about the effects we have on the environment, and after learning about the pain and torture that meat production causes, I knew I couldn't continue to put my hard-earned money into it."
One of her signature items is the Reuben, which uses seitan, a vegan meat-free alternative made with wheat gluten. Other menu items include fried pickles with ranch dressing, tempura broccoli with garlic aioli, classic French onion soup, Cran-Faux-Turkey, barbecue jackfruit and other sandwiches. There is also a stuffed burger filled with chorizo garlic and a build-your-own burger option, according to a news release.
Sharlow originally had planned to open in May but was scammed by a contractor for nearly $5,000. She had to go back to work 80 hours per week in order to make the funds for the restaurant to be open.