Severe storms brought down trees and power lines and damaged property throughout the region on Friday evening.
Wilton and southern Washington County were among the areas hardest hit, but there were reports of damage from several towns and villages.
A possible tornado was spotted in Saratoga Springs in the area of the Market 32 on Route 50.
Over 7,300 Saratoga County National Grid customers are still without power as of 3 p.m. Much of the damage was concentrated in the Wilton and Greenfield area.
In Washington County, 1,273 customers were still without electricity. Estimated restoration times were 6 p.m. Saturday for both counties.
Warren, Washington and Saratoga counties were put under a tornado watch just before 6 p.m. A severe thunderstorm warning was issued before the storms rolled through the area, bringing drenching rain and high winds.
Firefighters were busy with several calls in Salem. Town Supervisor Evera Sue Clary said there were lots of trees and power lines down and some telephone poles snapped. A barn collapsed, but she was not aware of any injuries from the storm. Many roads were closed.
"It's all over the town," Clary said. "It's not just in one area."
Jackson Town Supervisor Jay B. Skellie said trees and lines were down throughout the area. He said a swing set at his son's house was blown across the yard as the storm system rumbled through.
"You could see it coming," Skellie said. "When it hit, everything was flying everywhere."
Trees were brought down and roads closed in several areas of Wilton. Saratoga Road and Ballard Road were hit hard and a tree crashed through the roof of a house on Gordon Lane. 
There were also reports of damage from Arygle, Greenwich and the northern part of Warren County.
The weekend weather is much nicer with temperatures near 70 with lows overnight around 50. 
Saturday will offer more sun than Sunday with some more rain expected late Sunday and into Monday with temperatures dropping back into 50s. 
Another warm up is expected late next week.
BlackCreekRoad.jfif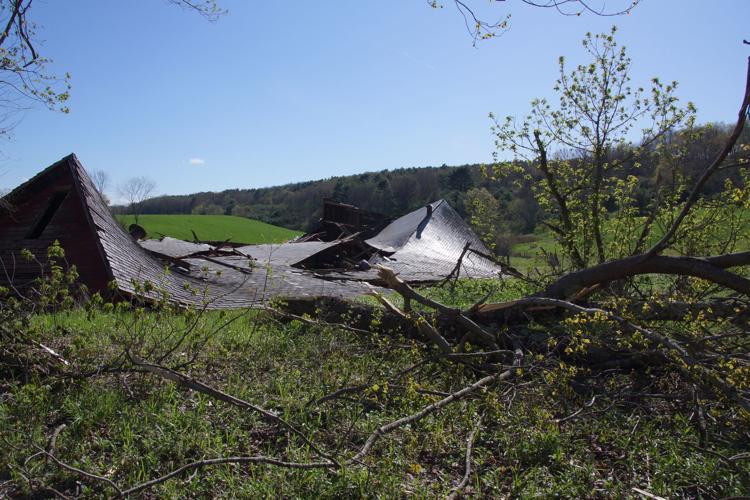 Wilton.jfif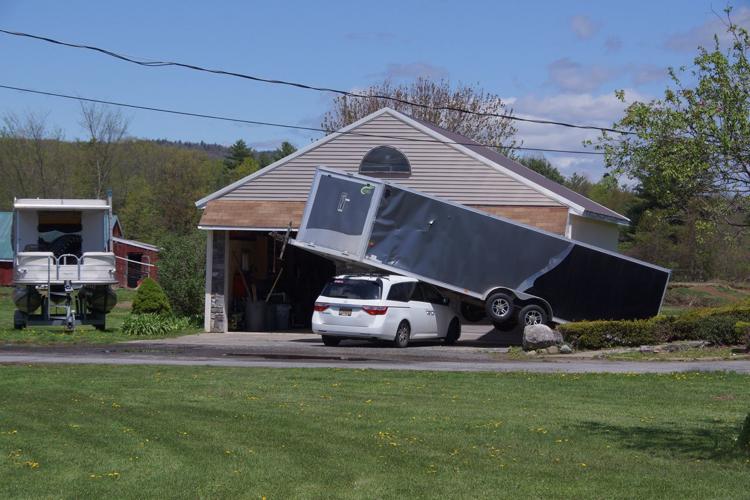 WiltonTornadoImage.png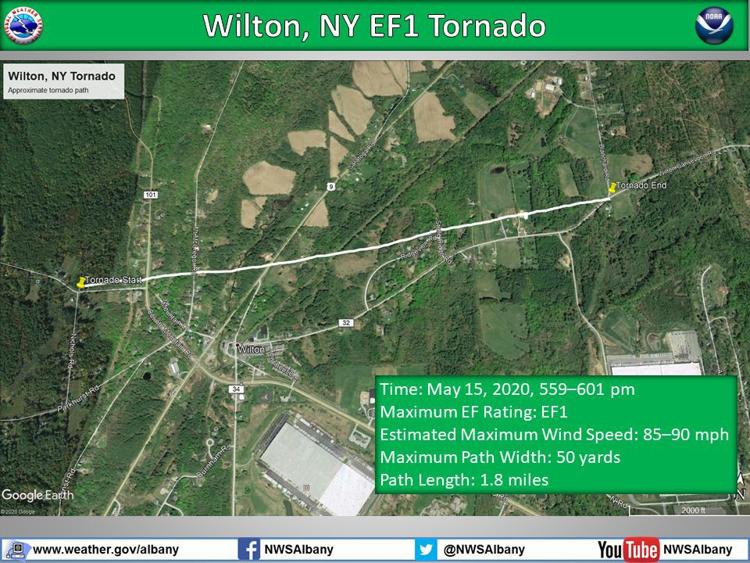 Salem storm damage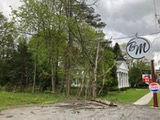 Salem storm damage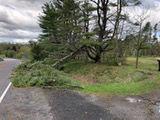 Route 50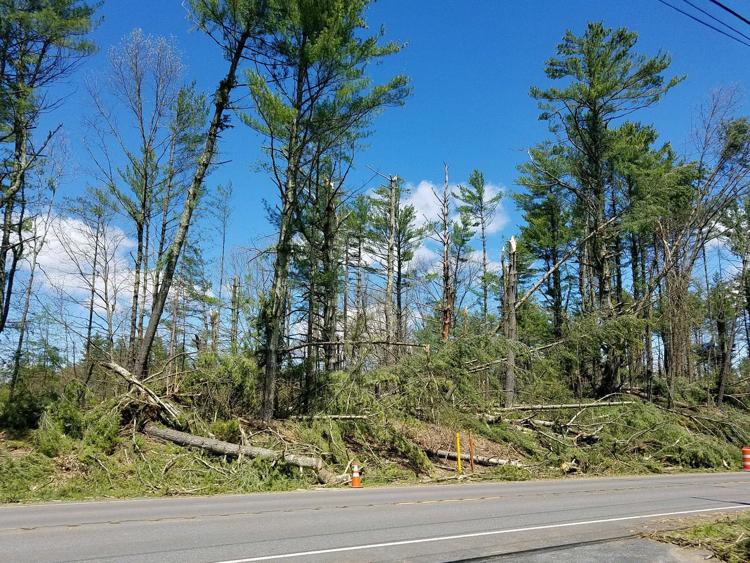 National Grid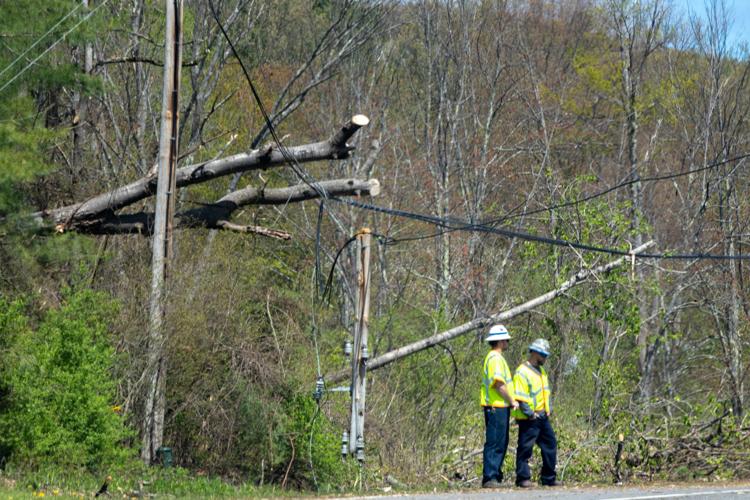 National Grid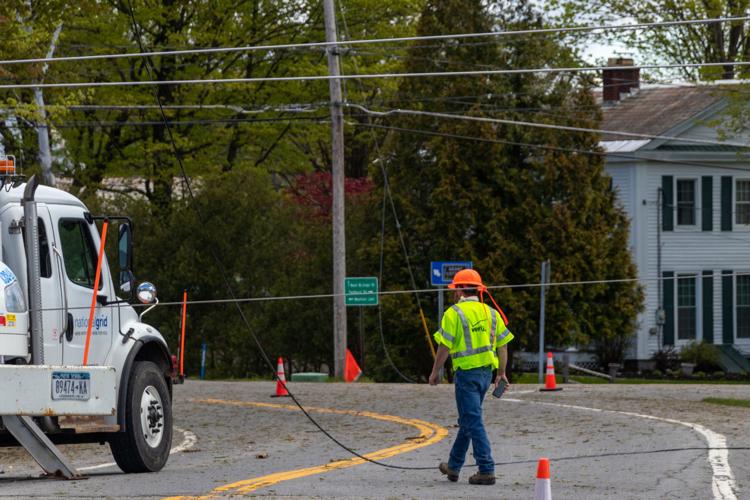 National Grid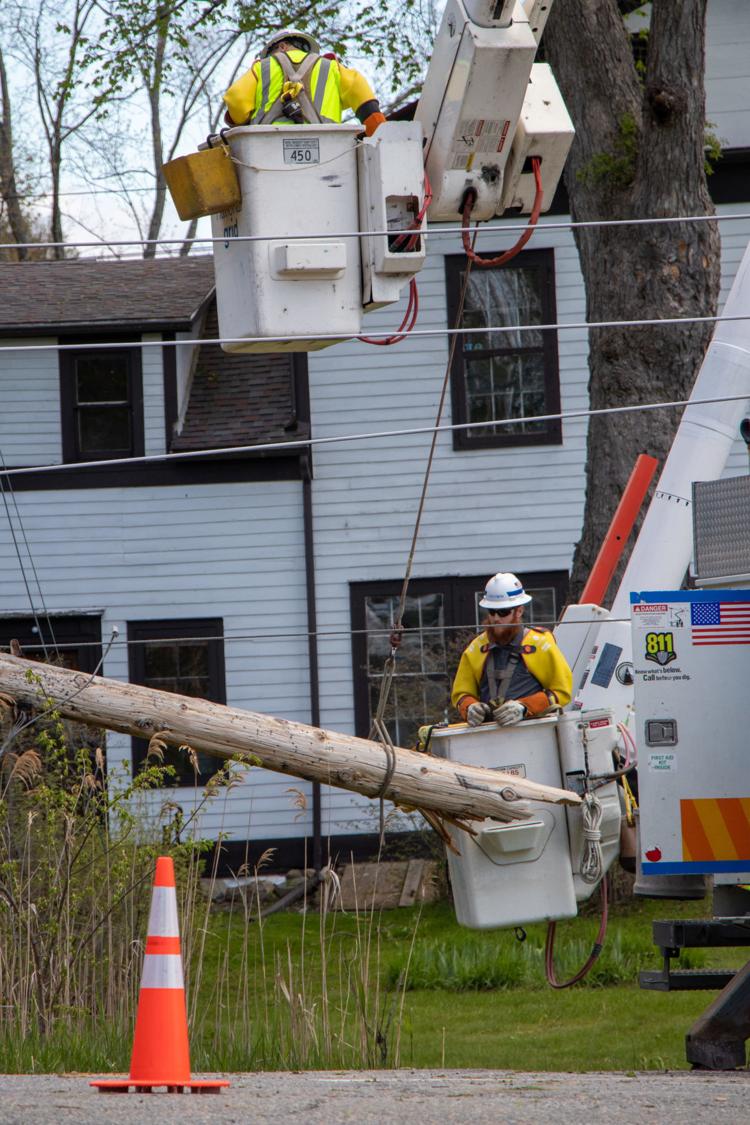 National Grid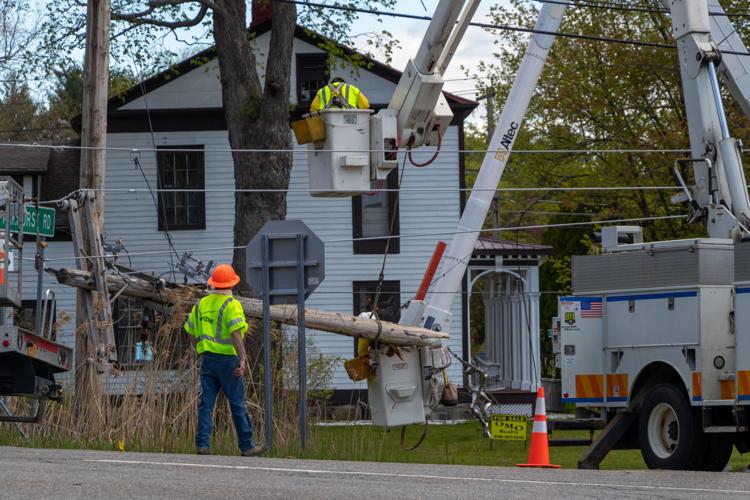 Storm damage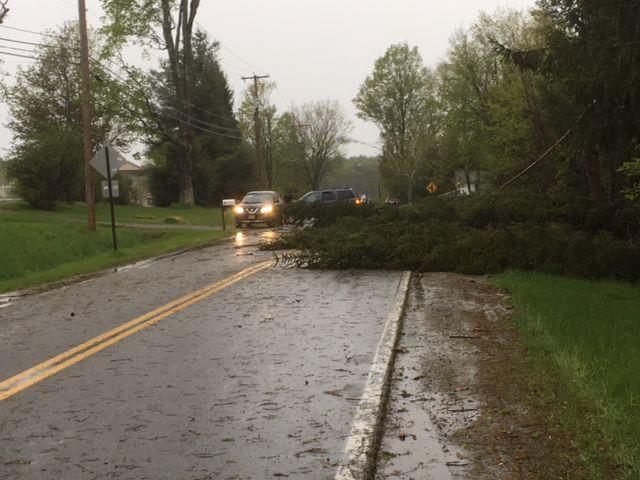 Wedged trampoline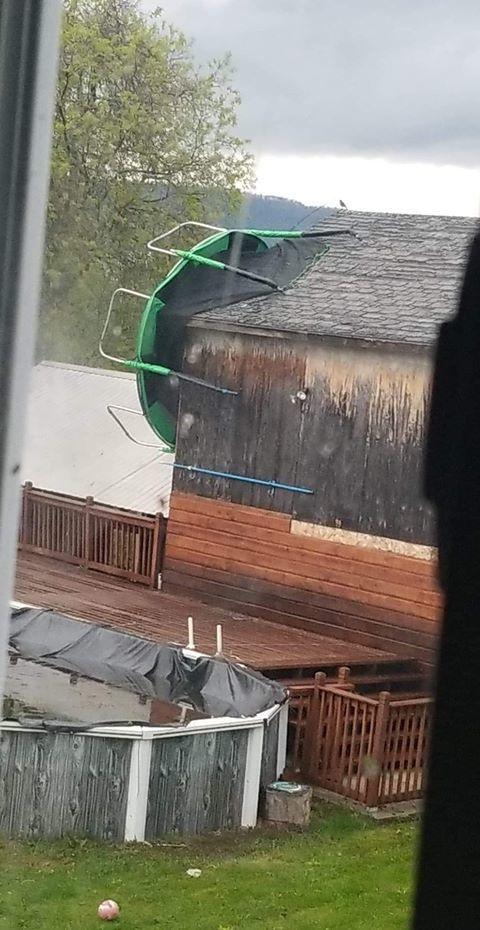 Storm damage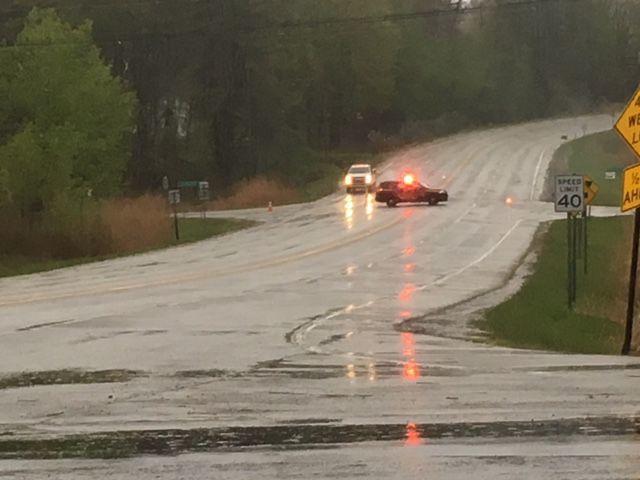 Storm damage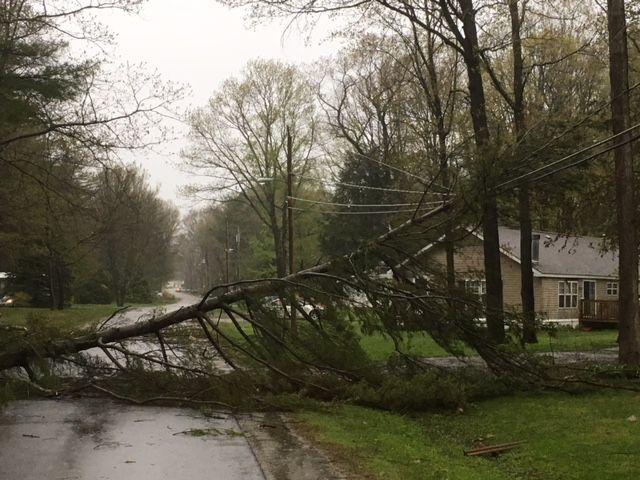 Route 32 N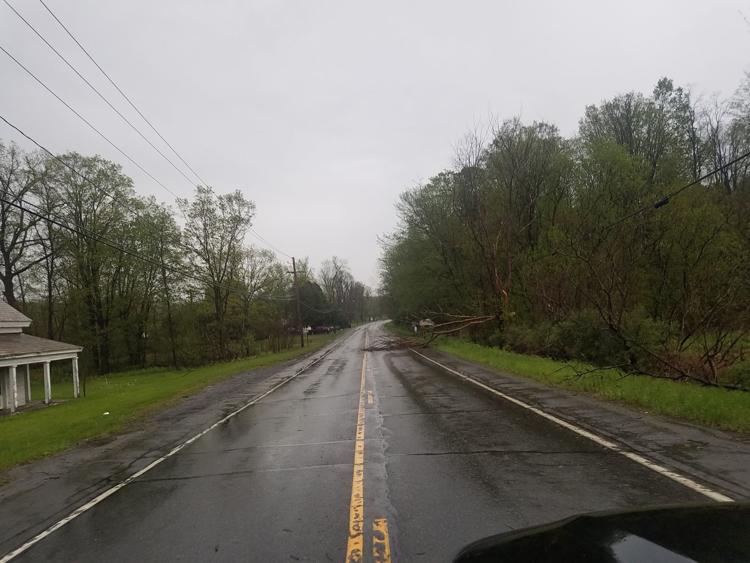 pea size hail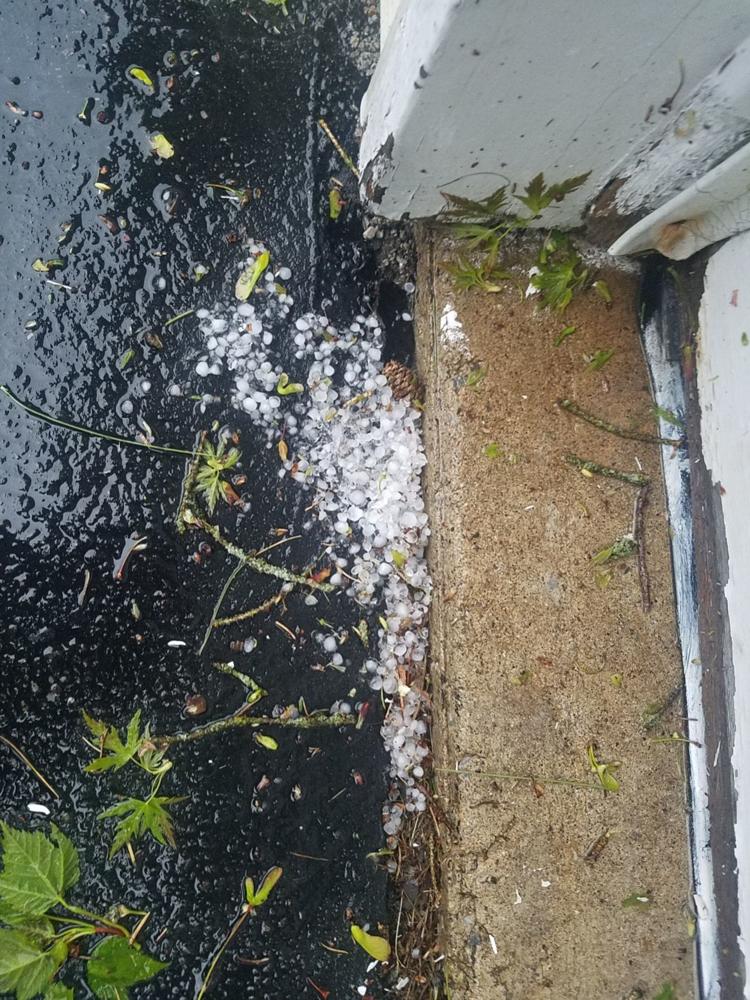 Possible tornado spotted in Wilton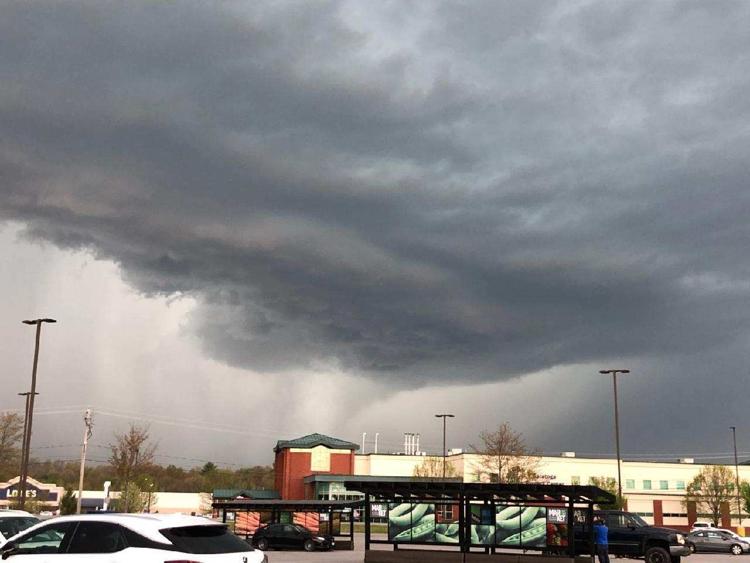 Storm fells trees, downs power lines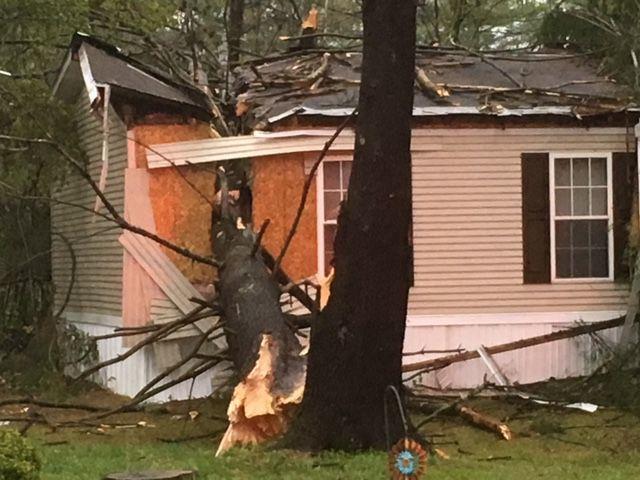 Directing traffic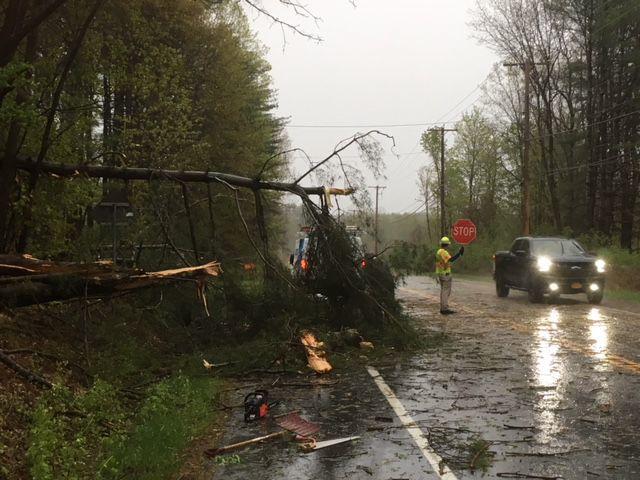 Online Editor Adam Colver, staff writer Michael Goot and Sports Editor Greg Brownell contributed to this story.
Get local news delivered to your inbox!
Subscribe to our Daily Headlines newsletter.