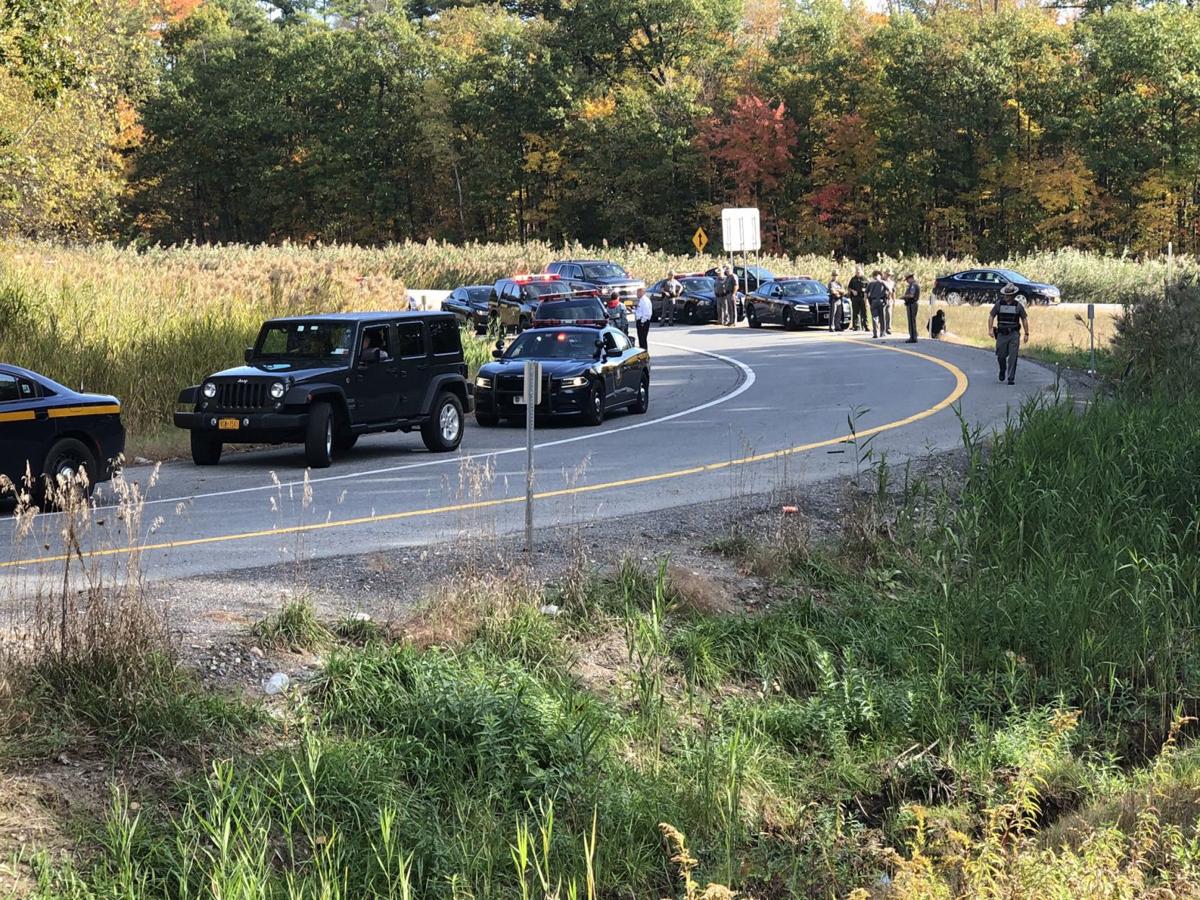 MOREAU — A New York City man was arrested Thursday after a crash on the Northway near Exit 17 that occurred after car he was driving was clocked speeding 133 mph, officials said.
Three people were taken into custody at the crash scene, but only the driver of the vehicle was formally charged after State Police determined who did what.
Angel A. Maysonet, 25, of the Bronx, will face a misdemeanor charge of unlawful fleeing of a police officer and numerous traffic offenses, police said.
Police said the car contained two men and a woman from downstate who had gone to Altona Correctional Facility in Clinton County to pick up a friend who was being paroled. Only the driver was charged.
Authorities said they were in a black 2014 Mercedes-Benz sedan that had been clocked at 133 mph southbound on the interstate near the construction zone at Exit 23 around 10:15 a.m., after being spotted speeding near Exit 26 shortly before 10 a.m.
You have free articles remaining.
An initial pursuit was halted for safety reasons, but another trooper spotted the car near Exit 19 and went after it. It accelerated to 131 mph, and the trooper halted the pursuit for safety reasons near the Exit 18 rest area, according to State Police.
The driver tried to get off at Exit 17's ramp to go northbound on Route 9, but the Mercedes went off the road into a ditch. The occupants got out and ran into adjacent woods, but stopped after a few seconds and were taken into custody without further problems. Two people could be seen handcuffed sitting near the exit ramp as of 10:45 a.m.
Initial police scanner reports were that one of the people may have fled holding a handgun, but no gun was located.
About 20 minutes after the crash, two people could be seen sitting on the pavement of the exit ramp, apparently in handcuffs when a reporter was able to get a vantage point.
Maysonet was sent to Warren County Jail pending arraignment Thursday night.
More details will be posted when they become available.
Don Lehman covers police and court matters and Warren County government. He can be reached at 518-742-3224 or dlehman@poststar.com