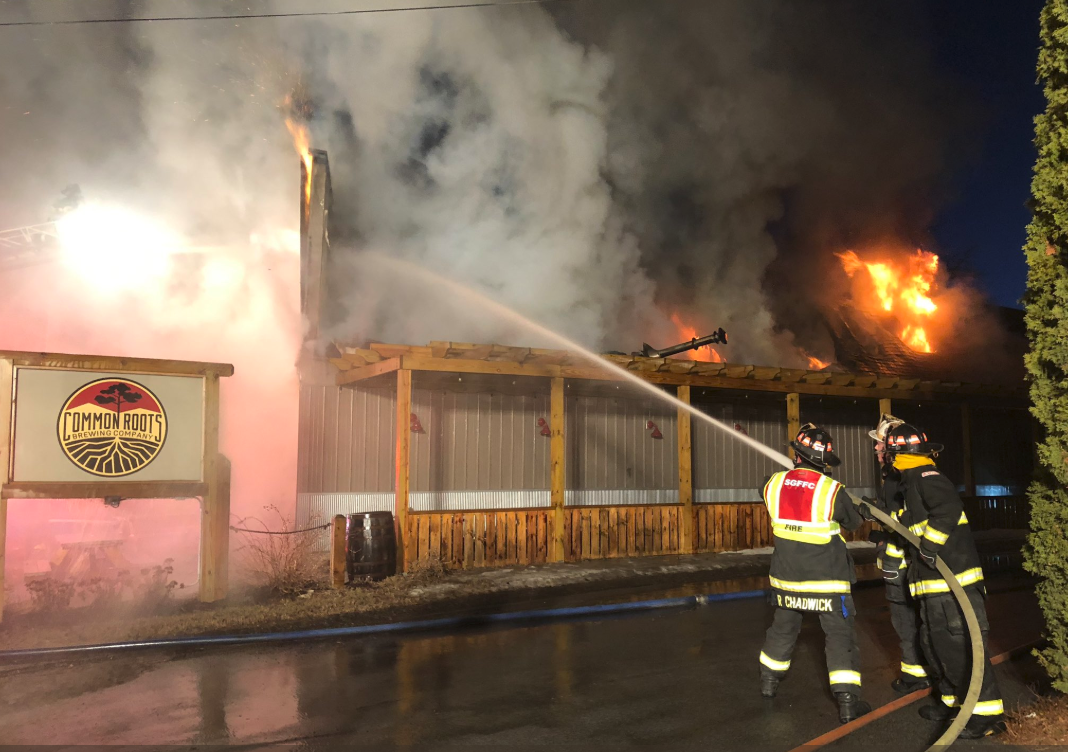 SOUTH GLENS FALLS — Fire tore through Common Roots Brewing Co. on Monday night, destroying a large portion of the building hours after the owners broke ground for an expansion of the business.
The blaze was reported around 7:15 p.m., and firefighters arrived to find flames coming through the roof on the northeast corner of the 58 Saratoga Ave. business, the area closest to the street and the neighboring apartment building at 56 Saratoga Ave. No injuries were reported, and the brewery had been open at the time the fire broke out.
Firefighters from at least seven companies in Saratoga, Warren and Washington counties descended on the scene, using two ladder trucks to pour water on the building from above. But the stubborn fire spread throughout the front section of the business, damage heaviest where brewing equipment had been located.
Parts of the roof collapsed and were consumed by fire, but a firewall kept the flames from spreading to the back half of the building.
The fire seemed to have been knocked down and brought under control shortly after 9 p.m., but some flames were still visible in spots as firefighters pulled down sections of walls and the roof to get at hidden hotspots.
Owners of the business and their loved ones watched in stunned silence as the fire spread, many of their friends and relatives gathering in front of a neighboring apartment building to console each other.
Matt Fuller, a lawyer who represents co-owners Christian Weber and Bert Weber, was on scene as well, and said the building was insured. He said he did not know how it started.
"It's insured and we will deal with it," he said. "It's tragic. They're a good family and they run a great business."
The Webers posted a message on Facebook late Monday that read:
"Earlier this evening, a fire broke out at our brewery and taproom in South Glens Falls. While this is a very difficult time, we are grateful everyone got out safely. We appreciate the efforts of our local first responders and thank each of you for your thoughts and support. An additional update will be provided at the appropriate time."
Residents of the neighboring apartment building, which is also owned by the brewery owners, said they were eating dinner when they heard fire trucks arrived and saw their lights. Firefighters hosed the apartment building down at times to keep the blaze from spreading.
"It's awful," said resident Tara Moyer. "They are really nice people."
Mounir Rahal, owner of neighboring M. Rahal Jewelers was among the hundreds who watched from nearby as flames tore through the building. He said he had a tour of the building after it had been renovated, and was impressed with the work.
"It's really too bad. They did a nice job with the building," he said.
The cause was not known late Monday. Fire investigators from Saratoga County and the state Office of Fire Prevention and Control were on scene.
Firefighters from South Glens Falls, West Glens Falls, Hudson Falls, South Queensbury, Queensbury Central, Bay Ridge and Gansevoort were called to the scene.
Several blocks of Route 9 near the brewery were closed and were expected to remain closed into early Tuesday.
The brewery is a converted warehouse that opened for business in 2014, and the Webers quickly gained a reputation for brewing some of the region's best beer.
They had broken ground earlier Monday for a 350-square-foot expansion of the first floor taproom, as well as a new second story.
The space was to give the business room for additional bathrooms and a kitchen. The second story was to be used for event space, and a new outdoor deck and a private bar were to be added.
Common Roots aftermath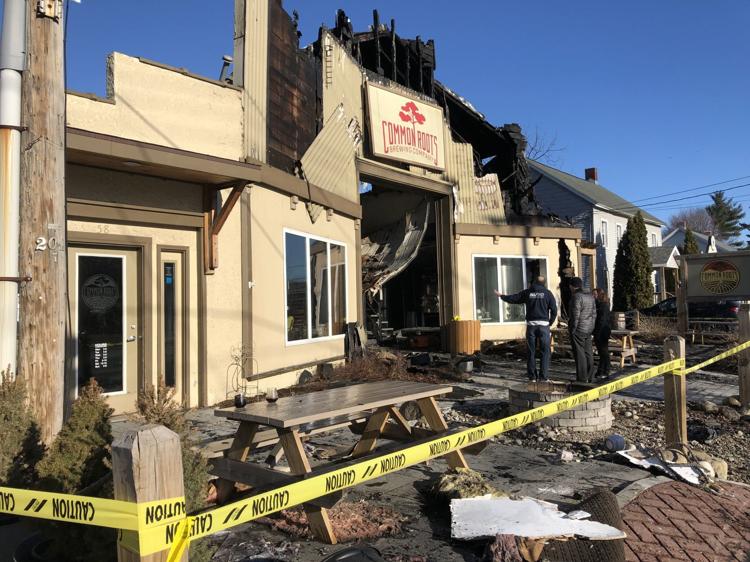 Common Roots aftermath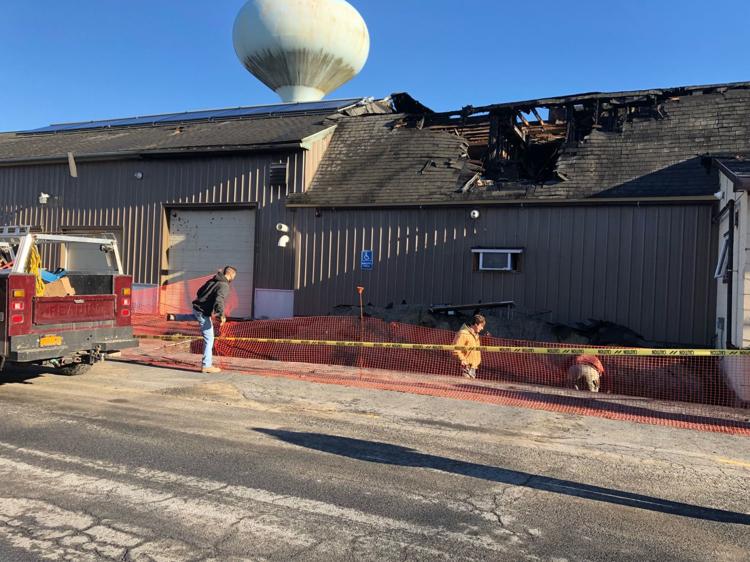 Common Roots aftermath
Common Roots fire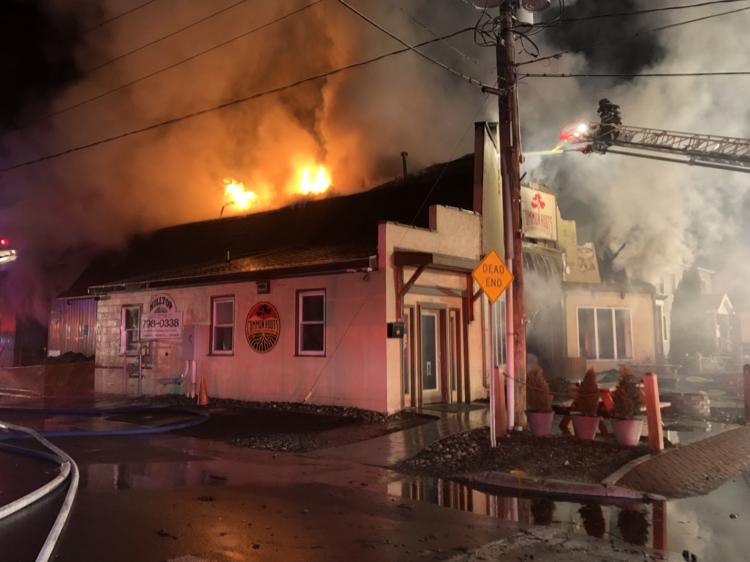 Common Roots fire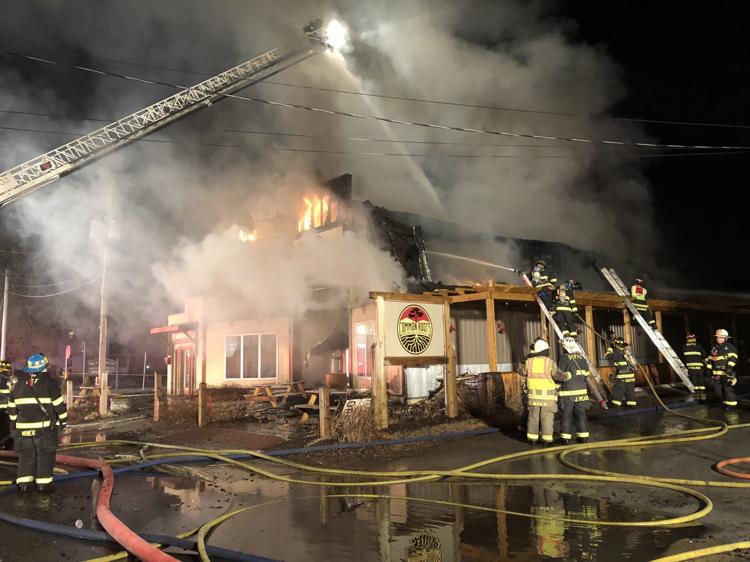 Common Roots fire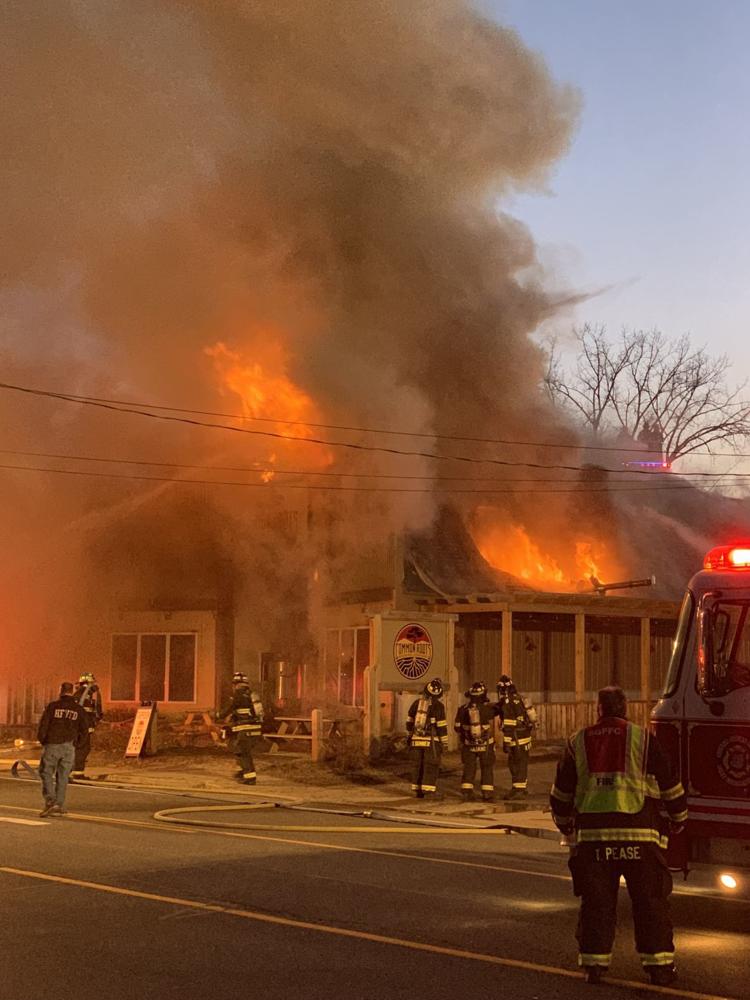 Common Roots fire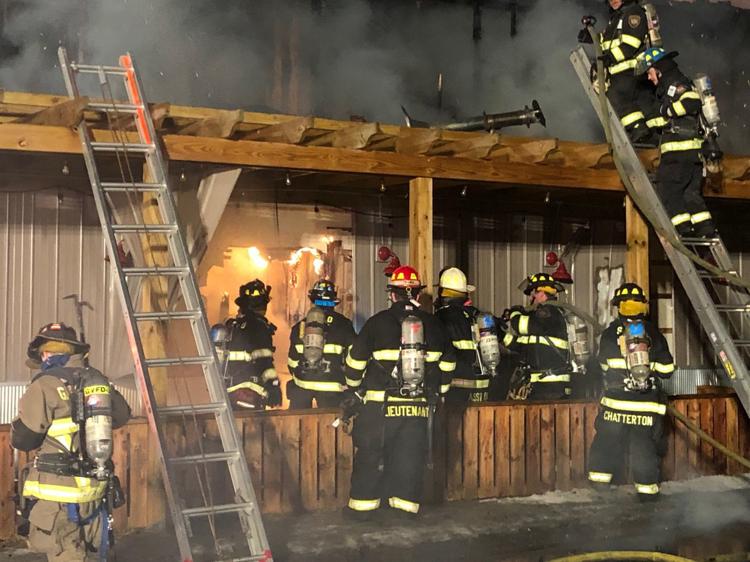 fire5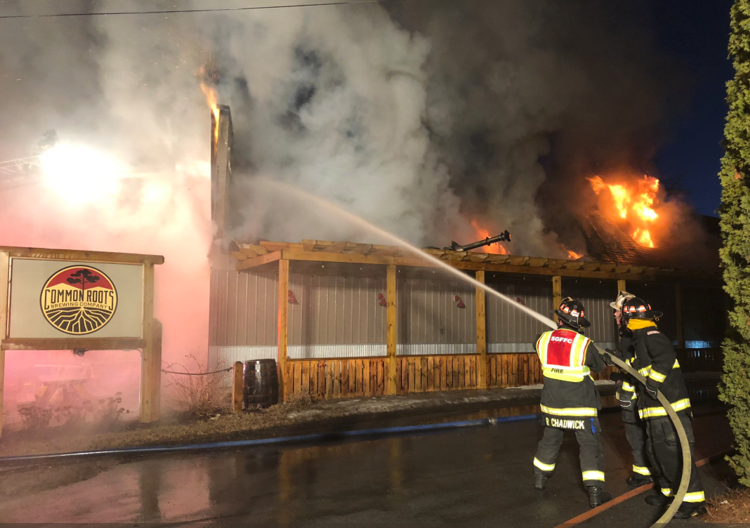 Fire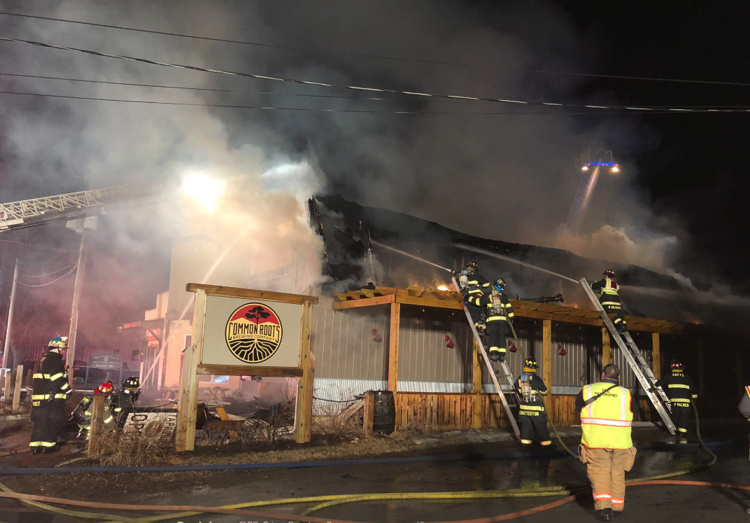 fire4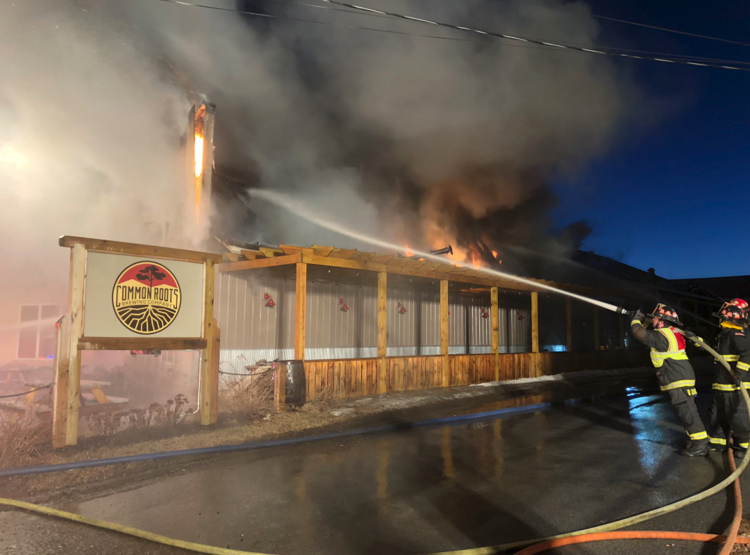 fire3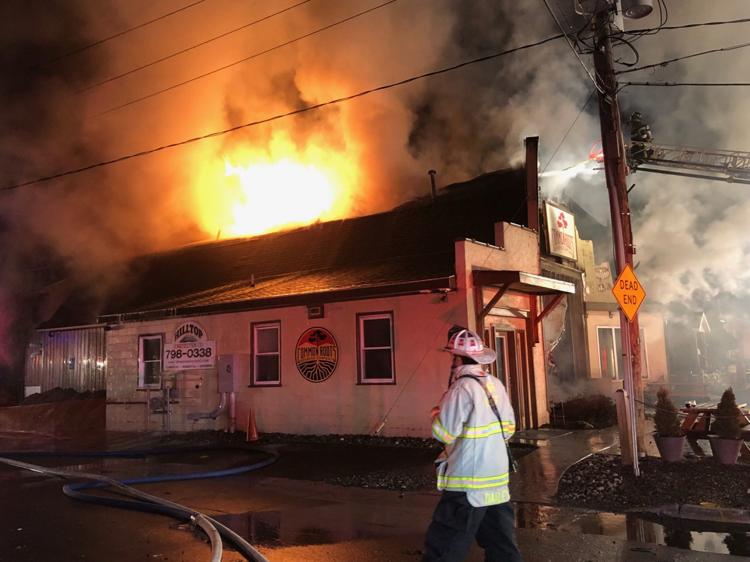 fire2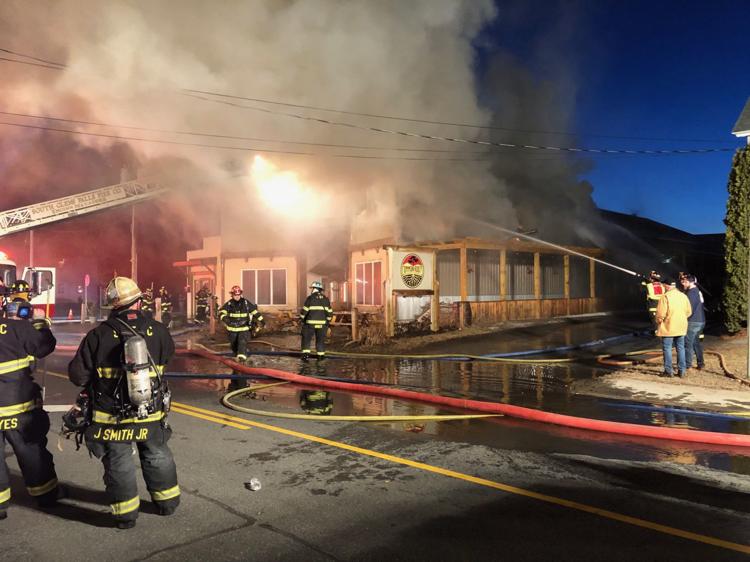 fire1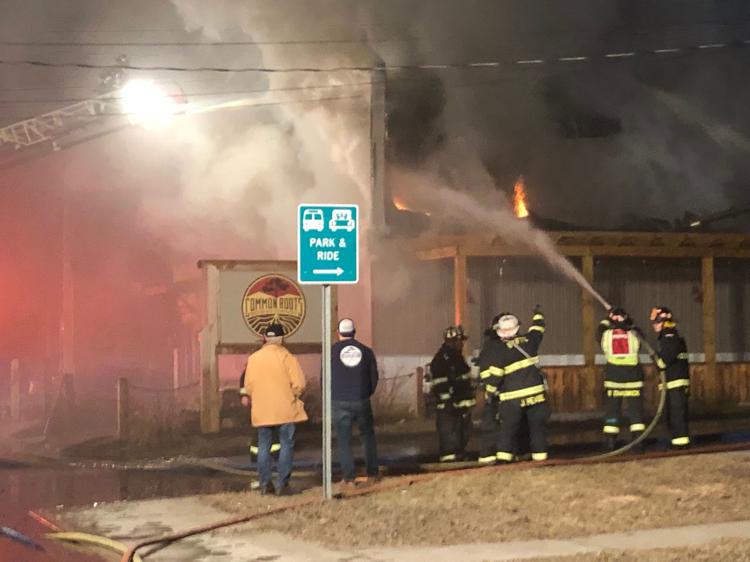 common roots fire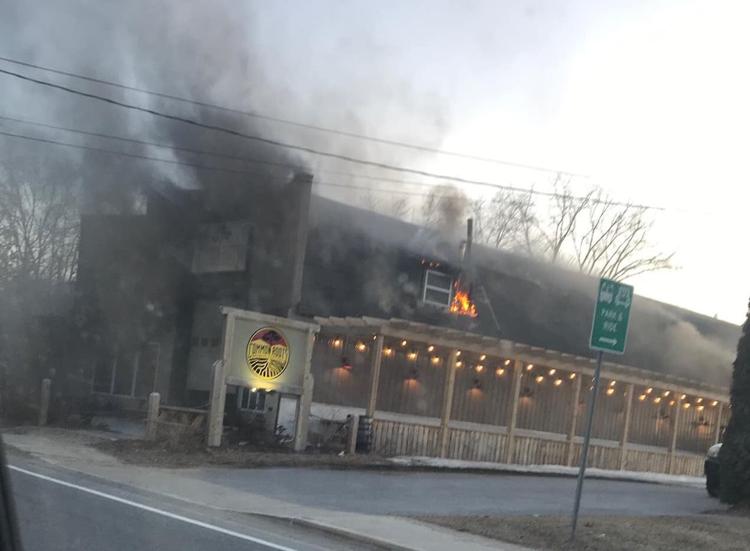 Get local news delivered to your inbox!
Subscribe to our Daily Headlines newsletter.