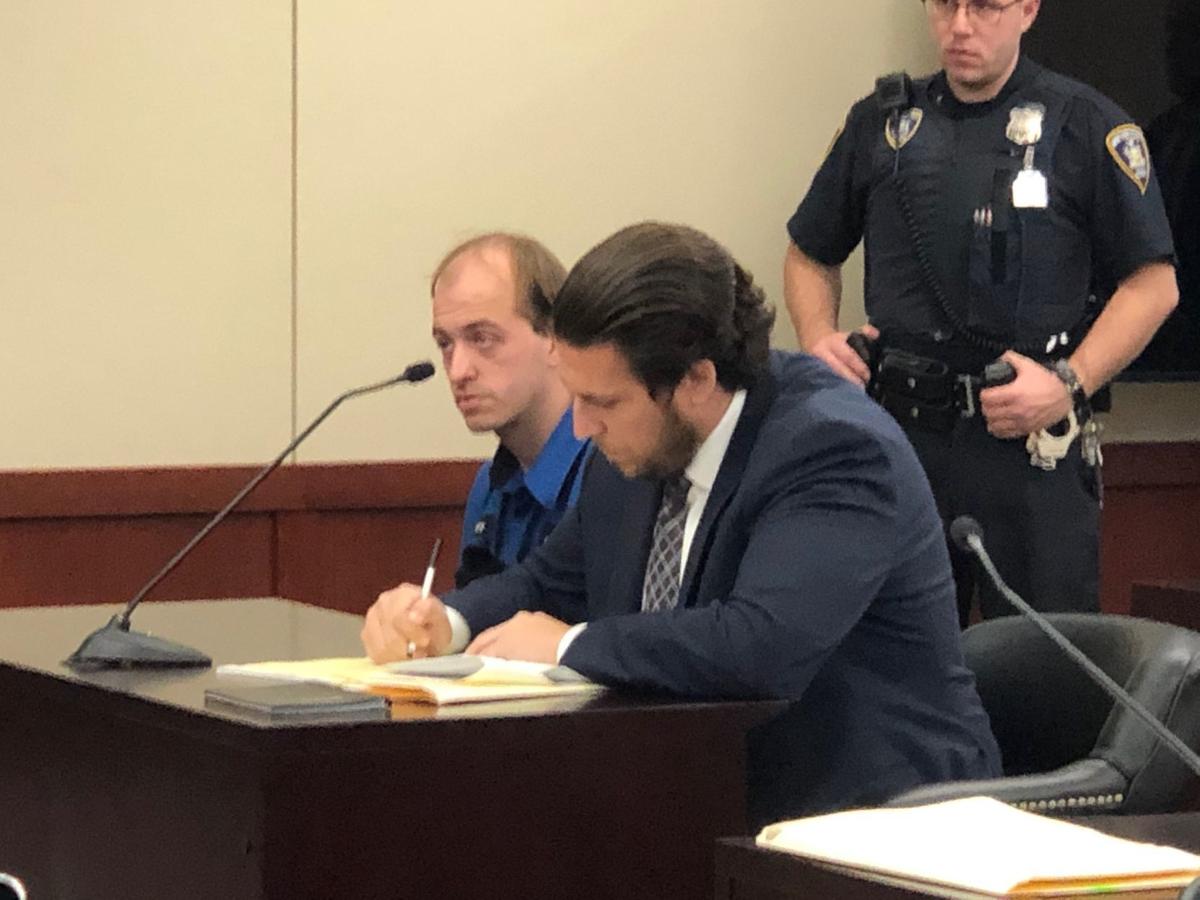 QUEENSBURY — A husband and wife from Watervliet have been charged with allegedly video recording people, including at least one young girl, using a bathroom at Great Escape over the summer.
James C. Hewitt, 31, of Watervliet, faces six charges, and Valerie Hewitt, 30, faces eight charges after an investigation by the Warren County Sheriff's Office and Watervliet Police.
The two face felony charges of unlawful surveillance, possessing a sexual performance and promoting a sexual performance by a child in connection with recordings of children using a bathroom at the amusement park over the summer.
Police believe Mrs. Hewitt hid a small camera in a purse when using the bathroom, and positioned it to record others.
At least two people, including a child, were recorded in the bathroom, according to court documents.
Warren County First Assistant District Attorney Matthew Burin told county Judge John Hall that Hewitt was also arrested on similar charges in Watervliet this week.
You have free articles remaining.
In that case, he and his wife were alleged to have set up a recording device in a bathroom at a Price Chopper store in Watervliet.
Sheriff's Lt. Steve Stockdale said Watervliet Police learned of the videos during an investigation, and notified the Warren County Sheriff's Office when suspecting some originated at Great Escape. Stockdale said there was no indication the videos were distributed to anyone.
Burin said the prosecution's case seemed to be strong.
"There is a full confession and significant corroboration of that confession," Burin told the judge Wednesday.
Valerie Hewitt was arrested in Herkimer County late Wednesday and was being brought back to Warren County for arraignment Thursday.
Hall sent James Hewitt to Warren County Jail for lack of bail after a not guilty plea was entered on his behalf.
Hewitt had no comment as he was led from court. His lawyer, Derrick Hogan, said he had no criminal record, stayed in the area despite knowing he was under investigation since July and has been freed on bail on the charges in Watervliet.
Don Lehman covers police and court matters and Warren County government. He can be reached at 518-742-3224 or dlehman@poststar.com