STONY CREEK — The owners of the Lodge at Harrisburg Lake were surprised to hear from the producer of a television show earlier this year who was looking to shoot an episode of the Travel Channel show "Code of the Wild" at their lodge.
The reason the crew wanted to come to the western edge of Stony Creek was also surprising — a researcher had concluded a famed New York City gangster from the 1930s may have buried millions of dollars in ill-gotten gains during prohibition on or near the lodge property.
A production crew from the show wrapped up nearly three days of filming at the idyllic lodge late last week, with the stars of the show, brothers Casey and Chris Keefer, aka the Keefer Brothers, on site for filming.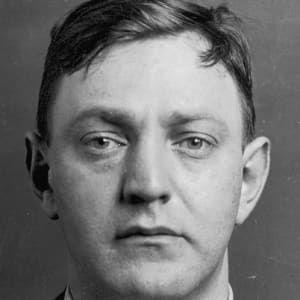 What they found will remain a mystery until the show airs in July, said Denise Martin, who along with Stuart Strzelczyk is one of the co-owners of the lodge.
The Keefers and show personnel trekked to the end of Harrisburg Lake Road, on the edge of hundreds of thousands of acres of state-owned forest and wilderness, to try to figure out if Dutch Schultz, a bootlegger, gambler and gangster, hid his $7 million fortune on the property.
Schultz was on the run from federal investigators for years before he was caught and tried, and was said to have buried millions of dollars in cash, jewelry and other valuables in a safe in a remote section of upstate New York as the feds closed in.
It is believed to still be hidden somewhere, and Martin said a researcher who has been trying to locate it believes it was secreted around Harrisburg Lake.
You have free articles remaining.
The lake was once the site of the Stony Creek Dude Ranch, which Schultz was known to frequent in the 1930s. He also was integrally involved in gambling in Saratoga Springs, and had an aunt who lived in Warrensburg, Martin said.
Martin said producers put a lot of research into the production.
"There are some clues I can't reveal at this time that are very convincing," she said. "It was all very exciting and interesting."
Schultz also hid out from the FBI and IRS on Tenant Mountain just to the south in western Saratoga County. He was later killed in a gangland hit in New York City in 1935, dying at the age of 33.
Martin said she could not reveal what was found during the filming. But she said the Lodge at Harrisburg Lake property has long been reputed to be the site of some sort of lost treasure, though the origins haven't been clear.
The property also has a longstanding place in history dating back to the French & Indian War, when it was on an old military road between Saratoga and Lake Champlain. She said artifacts from the war are still occasionally found on the property.
The Travel Channel website describes the show as "a mission to solve mysteries in some of the world's most treacherous corners. While these locations are inaccessible to most, Chris and Casey (Keefer) have the experience and skills to enter these dark recesses in the hopes of finally putting long-lost mysteries to rest."
Picture page.jpg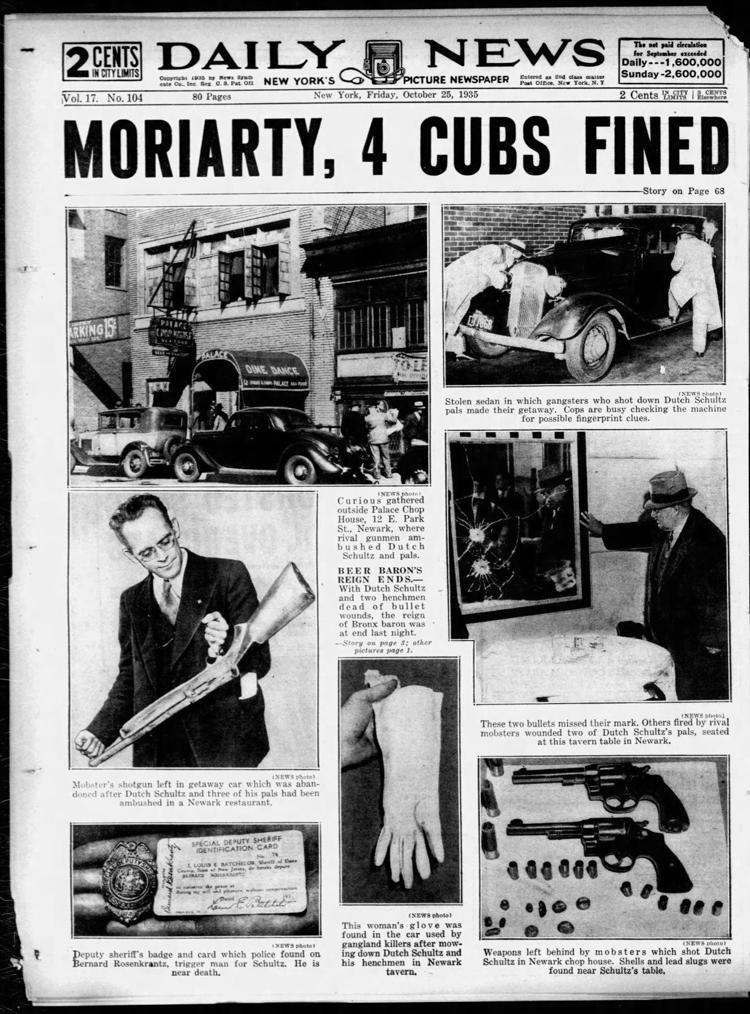 Daily_News_Fri__Aug_2__1935_.jpg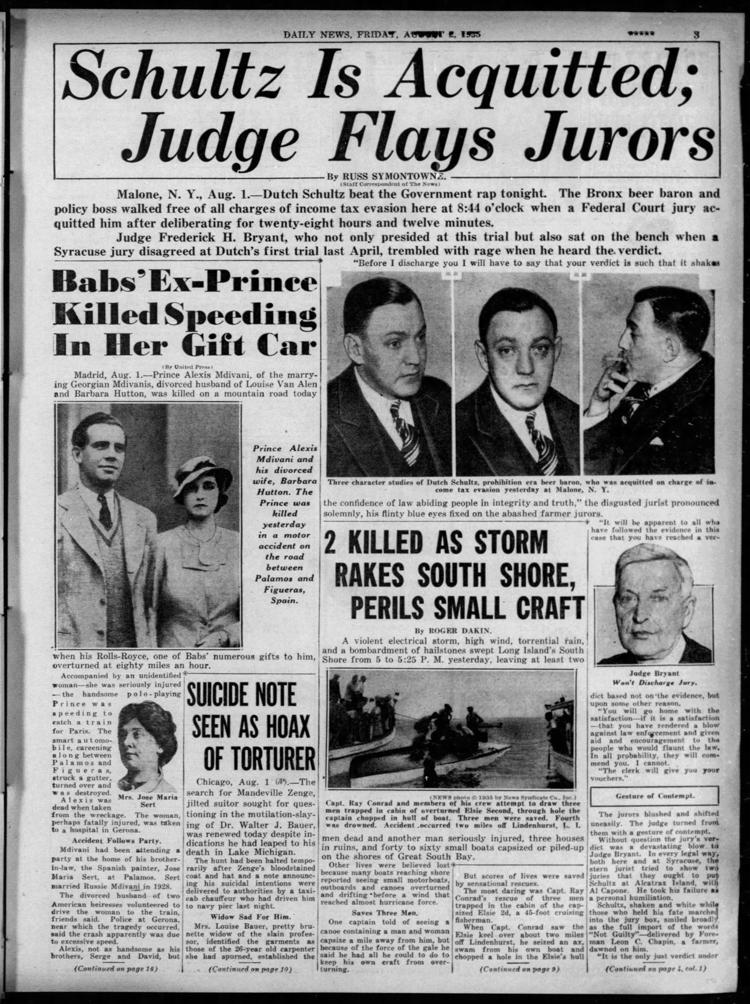 Daily_News_Sat__Aug_3__1935_.jpg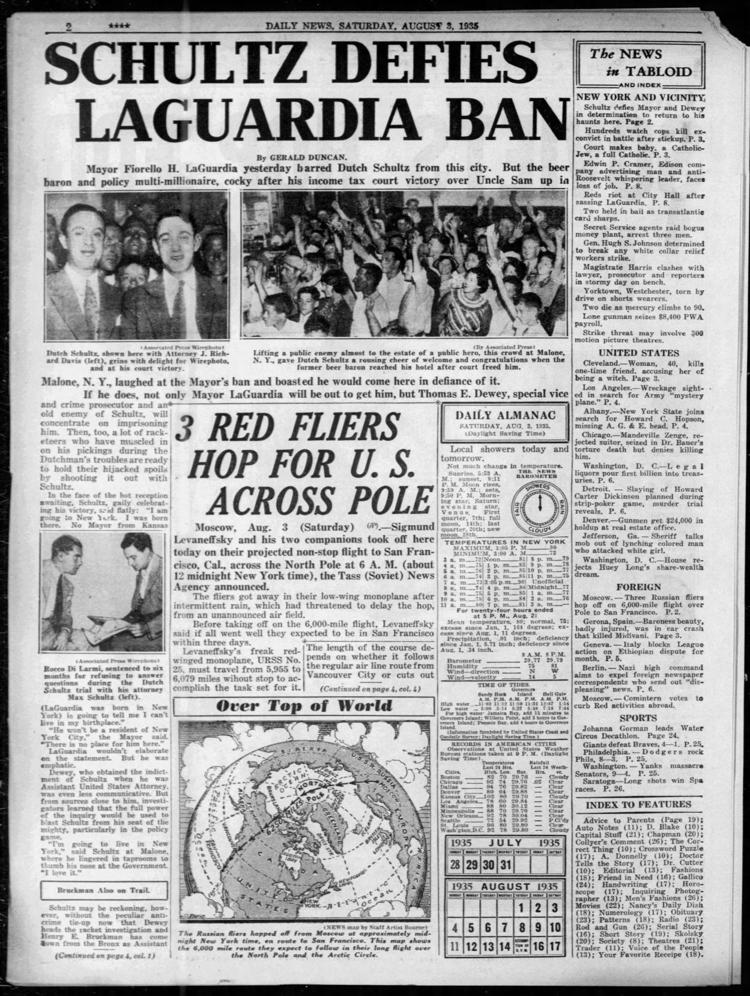 Daily_News_Sat__Sep_3__1938_.jpg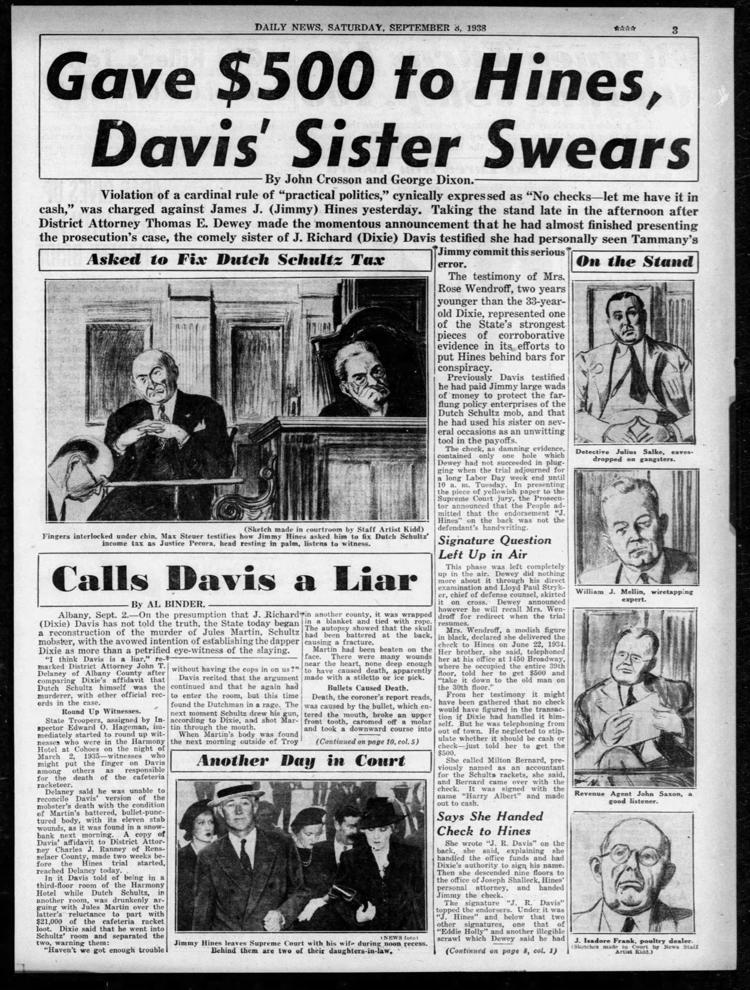 Daily_News_Thu__Sep_26__1935_.jpg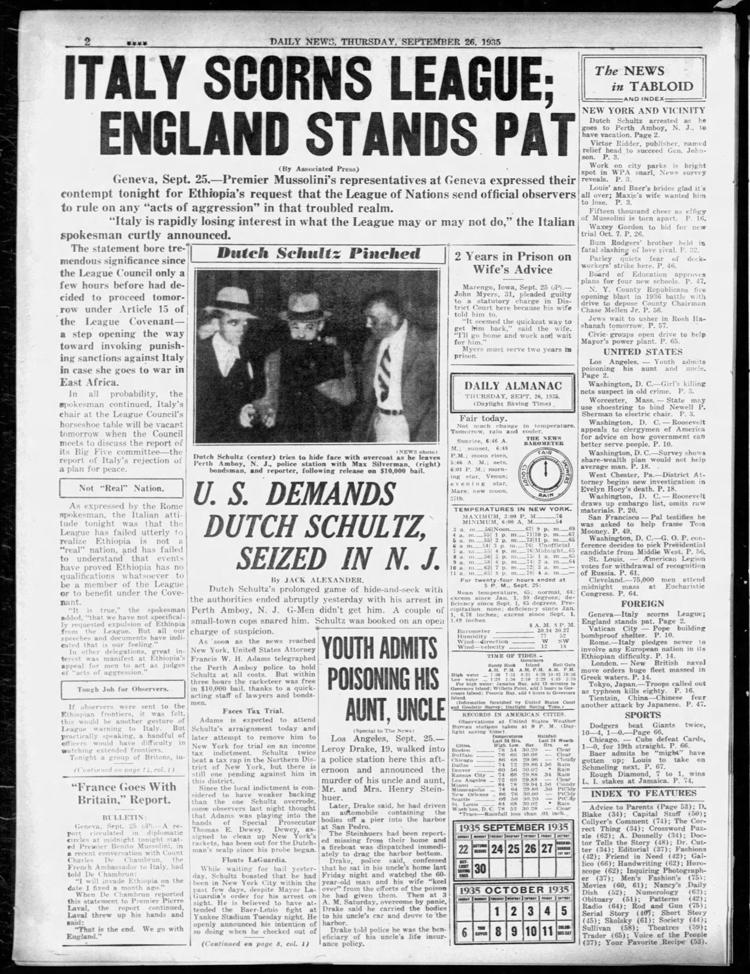 Daily_News_Fri__Oct_25__1935_ (1)Schultz dead.jpg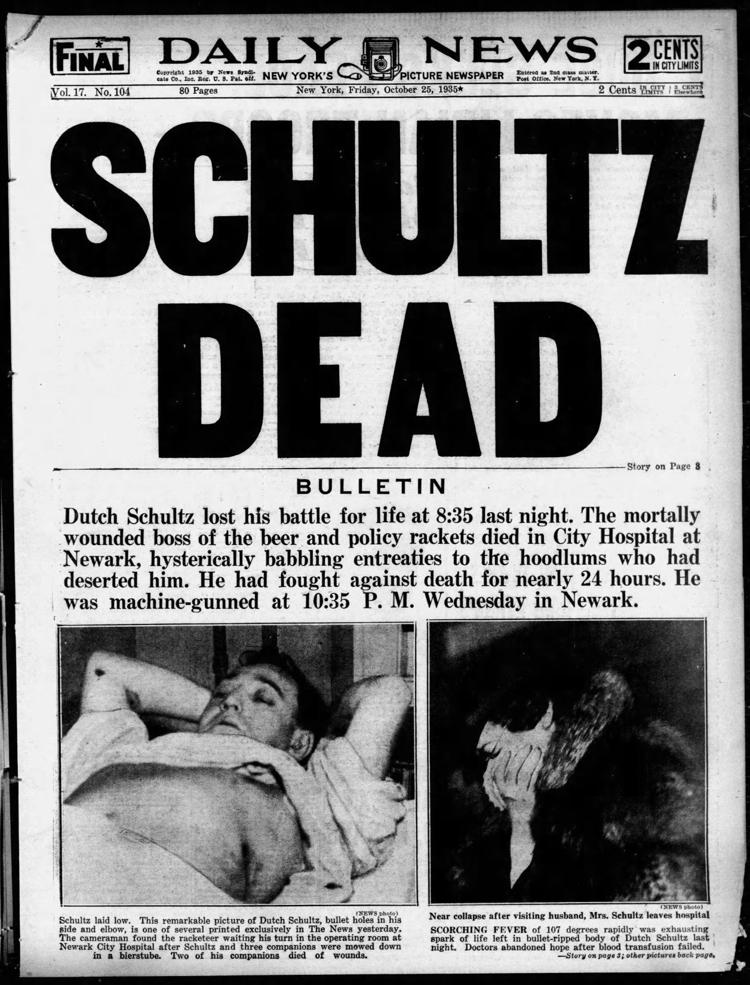 Daily_News_Sat__Oct_26__1935_ (1).jpg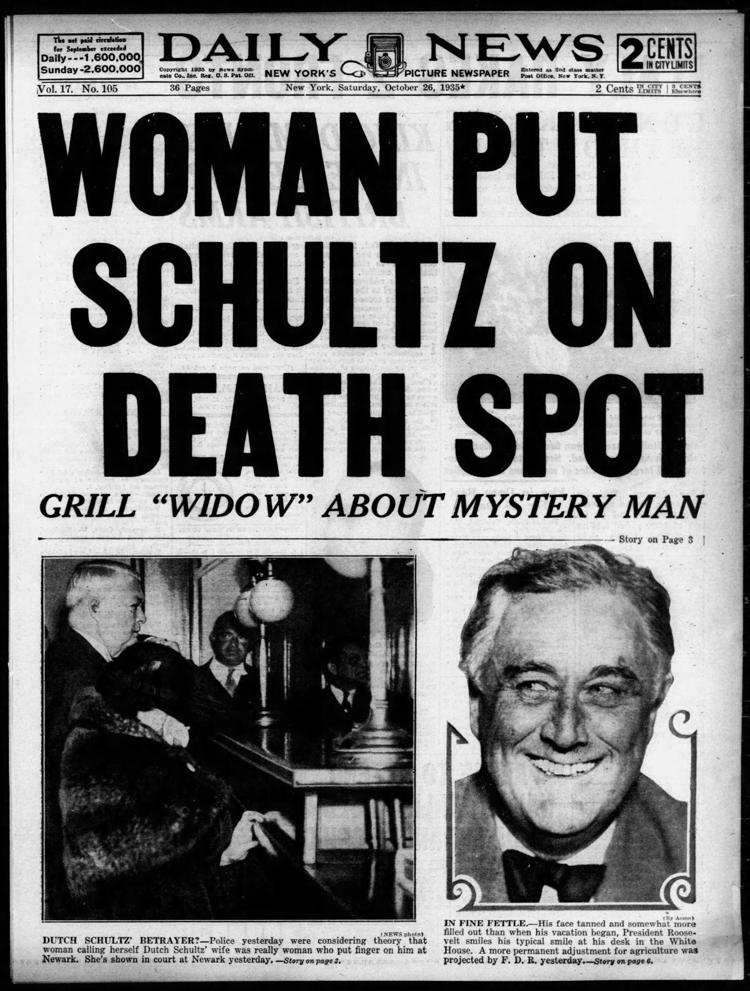 Daily_News_Mon__Oct_28__1935_.jpg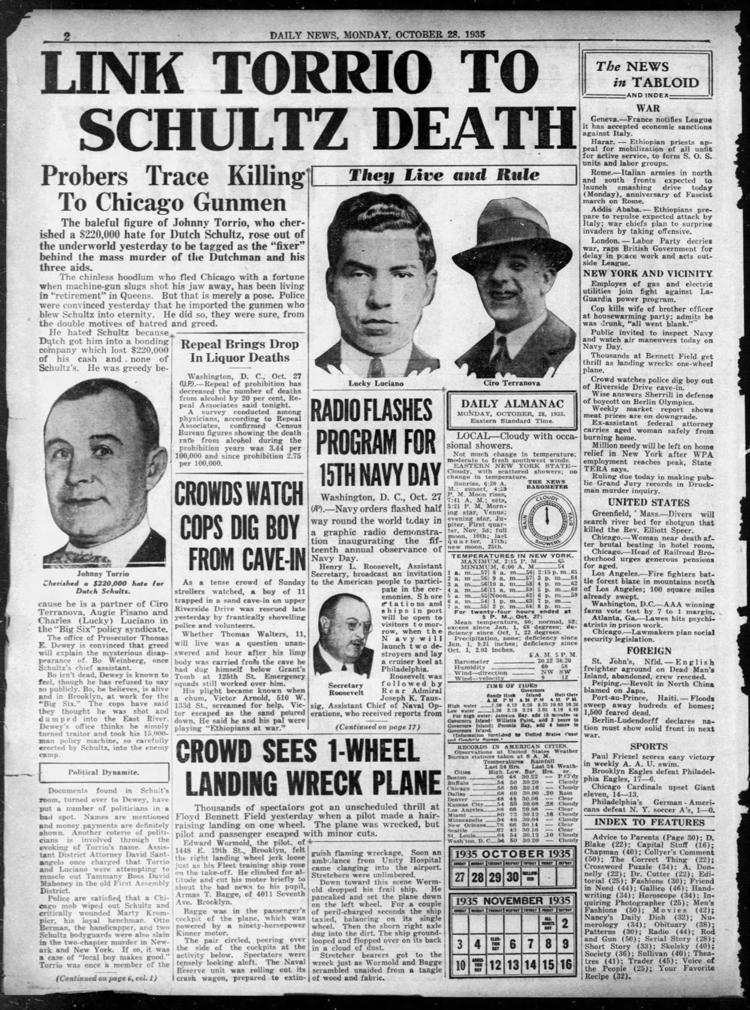 Daily_News_Tue__Oct_29__1935_.jpg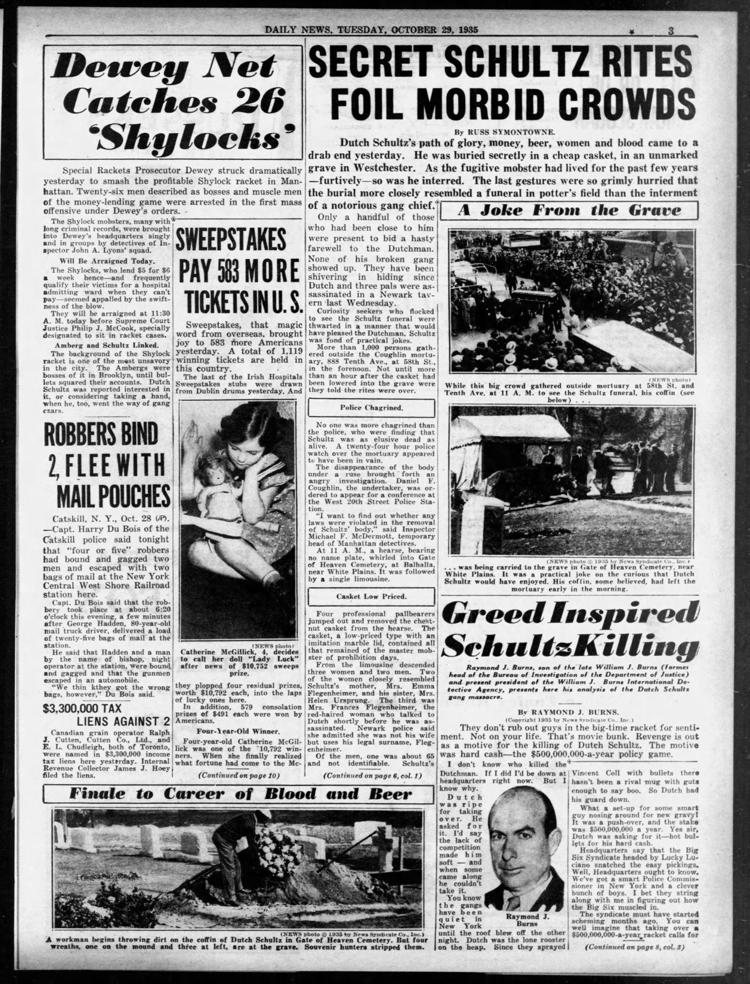 Daily_News_Fri__Feb_4__1938_.jpg