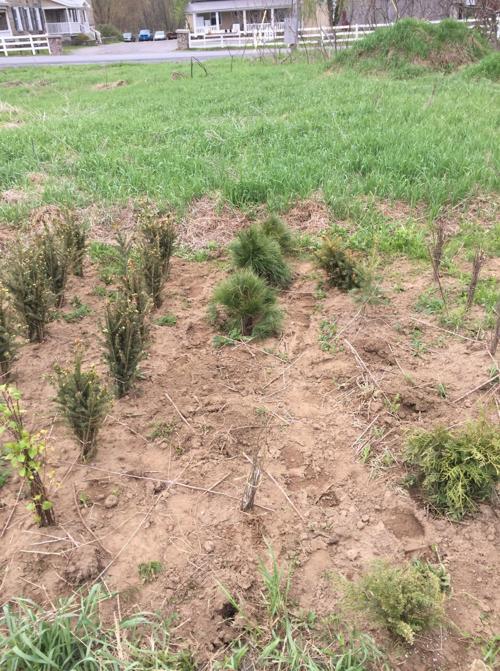 WARRENSBURG — Someone who appears to have an affinity for evergreen trees snatched about 130 saplings from the Warren County Soil and Water Conservation District earlier this month.
The seedlings were part of the district's annual tree and shrub sale this spring. District Manager Jim Lieberum said 13 bundles of 10 trees — balsam firs, Canaan firs and blue spruce — were taken out of the ground around the weekend of May 12 next to the district's offices on Schroon River Road in Warrensburg.
The saplings, Lieberum said at the district's board meeting Tuesday, cost the district around $100 to $120. Board members joked that they should inspect local Christmas tree farms based on the kinds of species that were stolen.
Lieberum said he called the Warren County Sheriff's Office, as the theft occurred on county property. The Sheriff's Office recommended the district install cameras, a recommendation that Lieberum said they had actually made before the thefts occurred. The district is considering installing two cameras.
"It's just unfortunate," Lieberum said. "I think it's the first thing we've ever had stolen here."
Get local news delivered to your inbox!
Subscribe to our Daily Headlines newsletter.