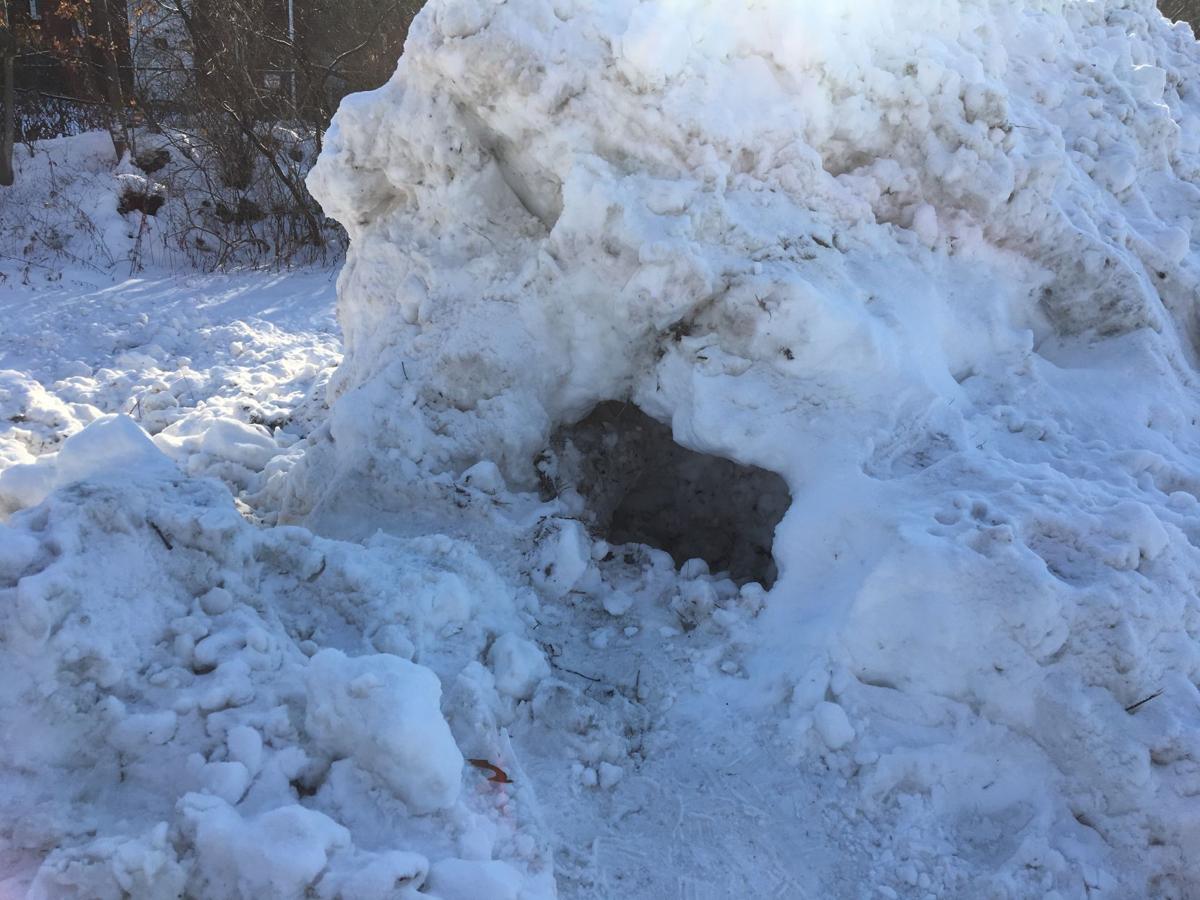 The death of a Greenwich boy in a snowbank Tuesday wasn't the first time Cambridge-Greenwich Police Chief George Bell has had to respond to a case in which a local child died when buried in snow.
Bell, a police officer in the region for 39 years, said he was among Washington County sheriff's officers who investigated the death of a child in Fort Ann who was buried in snow 30 or so winters ago. Further details about that death were not available Wednesday, but Bell said he has long feared having another case like it.
"This is the second time in my career I have had to go to one of these," he said Wednesday. "Ever since then, I've always worried about this sort of thing."
Joshua Demarest, 13, of Greenwich, died Tuesday while his 12-year-old friend, Tyler Day, survived when a snowbank collapsed on them in Greenwich as they tunneled in it.
The internet is full of news articles about similar snowbank collapses in which children were hurt or killed around North America and Europe.
One of the more recent cases of children becoming buried happened about two hours south in Orange County two winters ago. Two boys in Newburgh survived an estimated 7 hours under snow in November 2014 after a plow buried them in a commercial parking lot as they built a "snow fort."
The boys, ages 11 and 9, later spoke to media about their near-death experience, with one saying he thought he and his cousin were going to die.
In recent years, a 9-year-old in a suburb of Toronto died when a snow pile collapsed on him near his home, in February 2014. A boy near Montreal survived a 2011 incident in which a snow tunnel collapsed on him, trapping him for hours.
Bell said he had received media calls from around the world after Tuesday's tragedy, and one was from a reporter who indicated that similar deaths were a significant issue to the north, where more snow falls and it lingers longer.
A parenting group in Canada issued a warning to parents in 2014 after a spate of incidents in Ontario in which children were trapped in snowbanks.
But snowbanks are attractive to children as places for sledding and building snow forts, and Bell said it is almost impossible to keep kids away from them.
"Snowbanks are intriguing to kids. I don't know how you could ever really stop this," he said.
Children should avoid tunneling in large snowbanks, where high volumes of snow could come down on them, or in snow piles where plows or dump trucks are actively working.
Don Lehman covers crime and Warren County government for The Post-Star. His work can be found on Twitter @PS_CrimeCourts and on poststar.com/app/blogs.