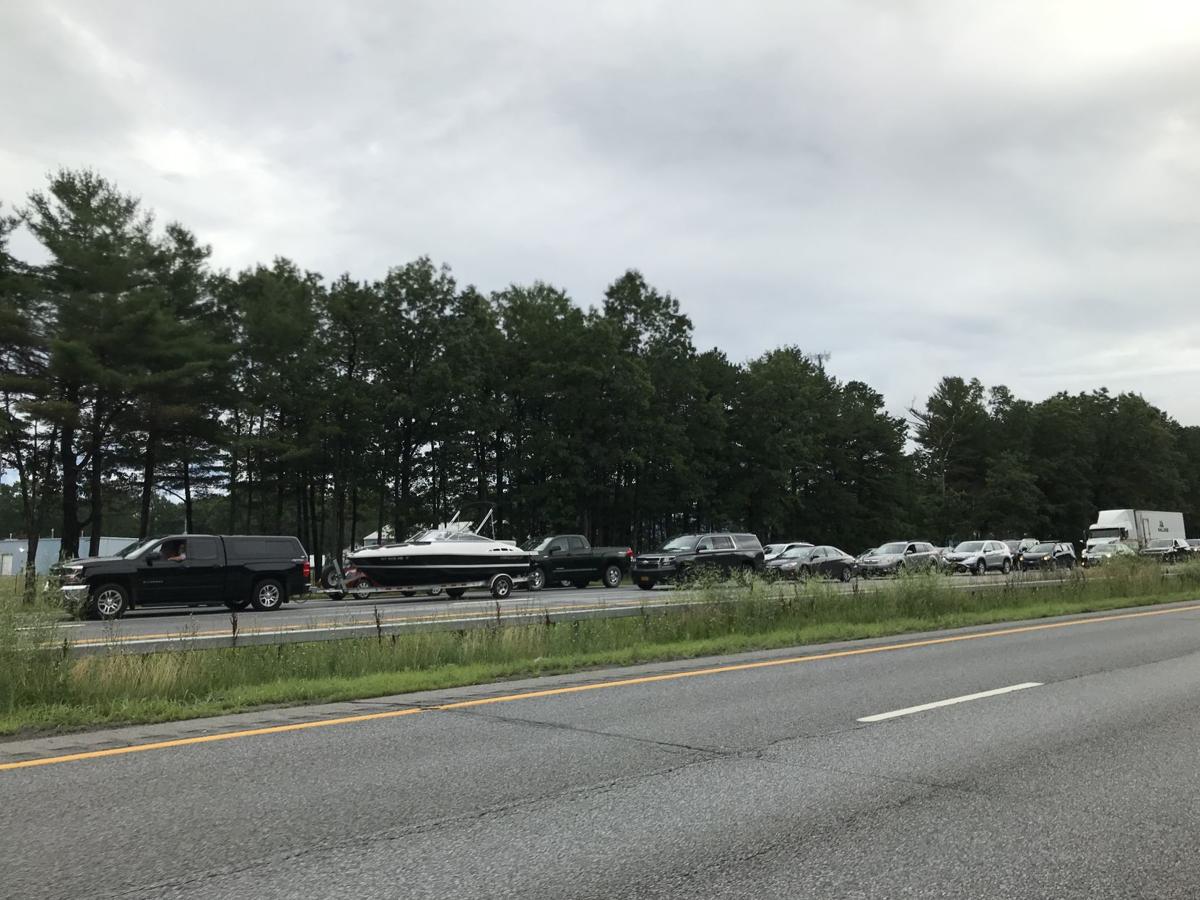 MOREAU — An area woman in labor got stuck in the July 17 daylong traffic jam on the Northway and ended up delivering in a Moreau parking lot.
But mother and daughter are doing fine.
"Thankfully, there were no complications," said Vanessa Banks, who gave birth to a healthy girl on Route 9.
She and her husband, Matt Banks, left home in Saratoga Springs at 6 a.m. At that point, she'd been in labor for about 90 minutes.
Her doctor was at Glens Falls Hospital. But a two-hour traffic jam was in the way.
"I would've turned right around and gone to Saratoga," Banks said.
You have free articles remaining.
Instead, they sat in traffic and were diverted to Northway Exit 17N. Then they inched along Route 9 with hundreds of other cars.
They were near Toadflax Nursery in Moreau when Banks realized she wouldn't be able to make it. They pulled into B&R Auto Repair, the nearest parking lot.
"I told my husband I thought I was going to deliver in the car," Banks said. "He called 911 and pulled off the road."
The dispatcher talked her husband through the delivery. He took off his T-shirt — all he had — and caught the baby in it.
"He was amazing," Banks said.
A sheriff's deputy arrived two minutes later with a blanket.
The traffic was so tied up, it took EMS more than 20 minutes to arrive after the baby was born.
She rode in an ambulance the rest of the way to Glens Falls Hospital, where the family stayed for one night.
"I would've been happier having her in a hospital," she said. "This is my third child. I didn't expect this to be so fast. But everyone's healthy."