LAKE GEORGE — It's not just the High Peaks that are struggling with overuse issues.
Lake George is also feeling the pressure.
The tug of war between tourism businesses and residents came to a head Tuesday at the Lake George Park Commission meeting.
Businesses with detailed plans, applications and high hopes found themselves face-to-face with residents mad about increased boat traffic and visitors trespassing on their properties.
The Adirondack Council released its annual State of the Park report Wednesday, highlighting many things it believes elected and appointed offi…
Commissioners said they were in "uncomfortable" positions.
Commissioner James Kneeshaw said Lake George is dealing with the same overuse problem and success story that the High Peaks, ski resorts and other Adirondack destinations are tackling.
"Over the years this area is dependent on tourism as their major industry, and we're at a stage now where it worked," Kneeshaw added. "We're reaping a bit of a whirlwind here because of our efforts to produce tourism."
Dunham's Bay
In October, the Freedom Boat Club closed on the Dunham's Bay Boat Co. in Queensbury.
Owners Matt and Rebecca O'Hara bought the property for $1.8 million from Karen Howard, who had owned the marina since the late 1990s. The marina is one of three in Dunham's Bay.
Freedom Boat Club is similar to a boat timeshare or country club, Matt O'Hara said, in that members pay an initiation fee followed by ongoing monthly dues that let them access the club boats. They're also required to take boating safety courses.
The club had operated out of Beckley's Marina in Diamond Point for three years.
BOLTON  A national boating club will have a franchise on Lake George this year, marking the first club of its kind on the lake as the sharing…
In addition to the club, O'Hara has started his own marina business called Queen Boat Co. It includes 22 seasonal slips for non-club members, for a total of 34 slips.
The company is also selling goods and services, including tracker boats from the Day Brothers out of Plattsburgh, equipment, fuel and boating supplies. Winter boat storage is also available. O'Hara said in a phone interview Wednesday that the store and service station is already up and running, and membership season for the club starts May 13.
O'Hara came before the Park Commission in the fall about his new business plans, and again on Tuesday to request an increase in the number of club boats from four to a potential of 20. O'Hara had said he would have a maximum of 12 boats ready for this season.
A couple of residents had sent letters in against the application, concerned about renters and boat traffic. But O'Hara said he keeps a strict member-to-boat ratio (eight memberships per boat) and, considering the dues and time in safety courses members put in, he said his club members are not typical renters.
Commissioners were not prepared for the six residents of Assembly Point, who had come to the meeting to voice their opposition.
Carol Collins said she felt the Park Commission did not give enough notice to residents about the application.
She, and others, also pointed to the Park Commission's boat traffic study, which highlights the southern end as a congested area. She accused the commission of not addressing the problem. She asked the Park Commission to table the application so other residents could weigh in.
Her husband, John Collins, said while he hopes O'Hara has a successful business, Lake George is "an overused resource," and he asked commissioners to do a "deeper dive" into an impact study.
Arlene Lotters, also a resident on Assembly Point, said her home is just outside the 5 mph zone. Boaters often step on the gas, she said, right when they hit the area near her home. They create such large wakes that her boat has been swamped, she said.
Rolf Ahlers said over the last decade he's noticed a major deterioration of the lake. Raising his voice, he said he doesn't even own a boat and he swims in the lake. He has been concerned about keeping Lake George's integrity.
There were more than twice as many boating accidents on Lake George this year as in 2017, but boating while intoxicated arrests were down slig…
Other neighbors also expressed their frustrations.
Attorney Matthew Fuller, representing O'Hara, called the marina property "tired" and said his client was investing time and money to get it in good shape. There will be stormwater treatment practices implemented, something that had never been on the property before.
Chairman Bruce Young said he was in an unusual situation.
"It's a pretty simple marina, but it does impact a lot of people in a place where we know it's crowded already," he said. "I'm just totally blown away be the amount of opposition."
Other commissioners said they were surprised residents didn't come forward prior to Tuesday with their concerns, considering the application first came forward in the fall.
Joe Thouin, an environmental analyst for the Park Commission, shared his number crunching when it came to expected boat traffic from the business. Looking at the three marinas in Dunham's Bay plus the residential boats, boat use would increase between 7% and 8% during the week. On weekends, it would increase between 3% and 5%, he said.
Kneeshaw said he did not feel comfortable focusing the issue of overcrowding on one application.
"You're never fully comfortable with an approval, but that's no reason to deny it," said Marc Migliore, a commissioner representative for the state Department of Environmental Conservation. "Without a firm reason to deny (the application), it should be approved."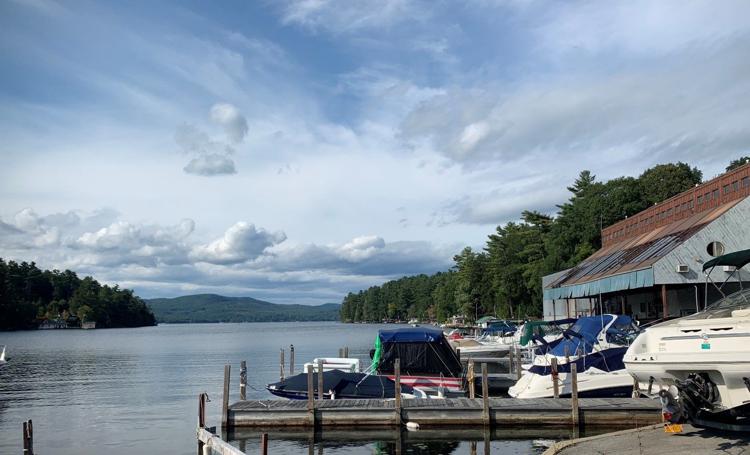 Commissioners discussed reducing the number of club boats from 20 to 12, considering O'Hara had said only 12 would be ready. O'Hara agreed to the change.
Commissioner William Mason said he thought O'Hara's club members were "quite a step above" the average rental customer, and he was looking forward to seeing the potential of the marina realized.
The board agreed. The revised application passed unanimously. O'Hara expects to come back next year to add more boats to his club.
On Wednesday, O'Hara said he understands his neighbors' concerns, and his wife's family lives on Assembly Point. He's provided his contact information to locals, he added, in case they have concerns.
"We're on the same point that they are, and we see the same traffic," he said. "We're not here to make anyone concerned, and we want to be good neighbors."
Surfside on Lake George
Surfside is an existing hotel and marina in the village.
The owner of the Surfside came before the Park Commission on Tuesday, asking to add another charter vessel, five stand-up paddleboards and four kayaks to the operation.
Two local residents spoke out about the proposal, because in the application, the Park Commission had identified the area as "over capacity" but "located within a small bay and in the vicinity of English Brook delta; physical features that provide a relatively protected area for paddle sports within the village."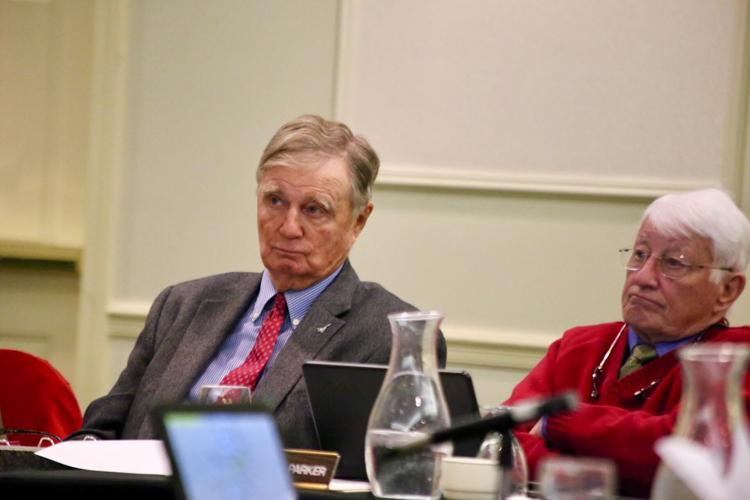 Kitty Rooney, representing homeowners along Lochlea Lane, said land along the delta is privately owned. Residents have often been frustrated by a dozen or more kayaks and paddleboards congregating in the shallows.
Kate Breslin, who also lives near the delta, said she's seen kayakers and their dogs come to shore to go to the bathroom. Renters have also left their trash behind. On weekends, she added, it feels impossible to get law enforcement to the scene.
Kris Dawson, owner of Surfside, said this was the first time she had heard about issues. She said she planned to add language into rental forms notifying people that they couldn't go onto private property.
Park commissioners also discussed looking at more enforcement in the area.
New marina
Without any public comment, commissioners also approved a new marina with 10 boat slips.
It is called Rockledge on the Lake, located at 3072 Lake Shore Drive, north of Tea Island. The marina includes a nearly 14-acre lakefront parcel.
The project will upgrade an existing boathouse, add parking, restrooms and new docks.
Get local news delivered to your inbox!
Subscribe to our Daily Headlines newsletter.