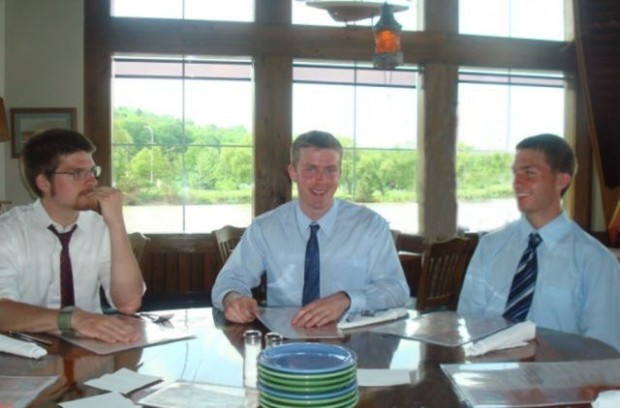 CORINTH -- Ian Nolan says he never gave much thought to the fact that his two older brothers each graduated at the top of their high school classes.
Nonetheless, the 18-year-old managed to mimic their success and will graduate as Corinth High School's valedictorian later this week, continuing a tradition that began with his oldest brother four years ago.
"It's not like I pressured myself into it or anything," Nolan said in a recent interview. "I guess it just kind of happened."
Although Nolan was deferential, his other brothers allow that their achievements were more than mere coincidence.
Michael Nolan, 19, and Neal Nolan, 21, each said that their parents were insistent that they study and do well in school. Homework always took precedence in their household, they said.
"There was a lot of structure and it was always expected that we do well," said Neal Nolan, who graduated from Corinth High School in 2007. "I just remember coming home and doing homework every day."
Their mother, Midge Nolan, is a high school math teacher at Corinth, and the brothers' father, Michael Nolan, is a dentist.
Midge Nolan confirmed that homework was an important part of her sons' adolescence and that she was adamant that it be done correctly.
"I just made it a point to always ask, every day, what they had for homework and, not only that, to make sure that they did it and that they did it well," she said. "As they got older they learned to just do it on their own."
Though the boys' academic successes are similar, their areas of study are divergent.
Ian Nolan, a talented pianist, plans to attend the University of Indiana where he will study music and chemistry. He's still undecided about exactly what he wants to do for a career.
Michael Nolan, 19, is studying biomechanical engineering at the University of Rochester and said he is interested in neurology.
Meanwhile, Neal Nolan, 21, graduated from Cornell University in May with a degree in biology.
He recently moved to Maryland where he will work for two years at the National Institute of Health studying factors that lead to post-traumatic stress disorder.
In keeping with family tradition, Neal Nolan graduated college magna cum laude.
Ian and Michael Nolan said they both hope to replicate their brother's success yet again at the next level.
"I certainly hope so," Michael Nolan said. "It's definitely something to shoot for."