With ticks found in higher places and a lethal tick-borne illness more widespread than previously thought, several state senators are calling for research funding on Lyme and tick-borne diseases to be reauthorized in the state budget.
Sen. Sue Serino, R-Hyde Park, held a press conference Monday in Albany where she and other lawmakers advocated for funding and introduced some of the state's leading researchers on the issue.
The $1 million dedicated last year helped those out in the field who collect the ticks and those studying the diseases and viruses. But this year, nothing is in the budget for tick-disease research.
"Some issues transcend politics and this is one," Serino said in a news release.
Sen. Daphne Jordan, R-Halfmoon, attended the press conference, too.
About 400,000 new cases of Lyme disease are reported in the U.S. annually, and about a quarter of those are from New York. Looking at 2016 data, Jordan said parts of her district have some of the higher numbers of reported cases.
"Obviously, it needs to be funded," she said of the research. "It's important. I mean, the statistics tell a lot, and if you meet some of the people suffering from Lyme disease, it's debilitating. It can ruin your life."
While Lyme has perhaps been the most studied and talked-about of the tick-borne illnesses, scientists are also concerned about Powassan, a potentially lethal virus. New studies show it's more widespread than previously thought.
Powassan
In 2017, Saratoga County was ground zero for Powassan virus.
Powassan can cause swelling around the brain and spine and is untreatable. Some people recover, although they often suffer from lasting symptoms. Others can be infected but never experience symptoms.
Three people within a few weeks were infected in 2017 in Saratoga County. For a virus that had only shown up about two dozen times in the entire state since the early 2000s, three in one area in a short time frame was unexpected, said Lee Ann Sporn, biology professor at Paul Smith's College.
The cases were farther north than she had expected, which led her to wonder how far north Powassan had spread.
Last summer, Sporn and her students collected ticks all over the North Country by sweeping white dropcloths over the ground.
They also collected hunter-harvested deer blood from wildlife management stations across the Adirondacks, including from deer killed in Washington, Warren, Clinton and Essex counties.
Deer are not susceptible to Powassan, but if a tick carrying the virus bites them, the deer will create antibodies to fight it. Deer are bit by thousands of ticks in their lifetime, Sporn said, so looking at their blood for those antibodies was a good way to test thousands of ticks.
The work was done in partnership with the state Department of Health, which tested samples at its Wadsworth Lab in Albany.
About 40 percent of the deer had been bitten by a tick with Powassan, and deer all over the Adirondacks, from the southeastern to the most northern regions, had the antibodies.
The results showed more Powassan antibodies in the southern Adirondacks, such as Saratoga County, than in the northern end, such as Essex County, said Bryon Backenson, deputy director of the state's Bureau of Communicable Disease Control.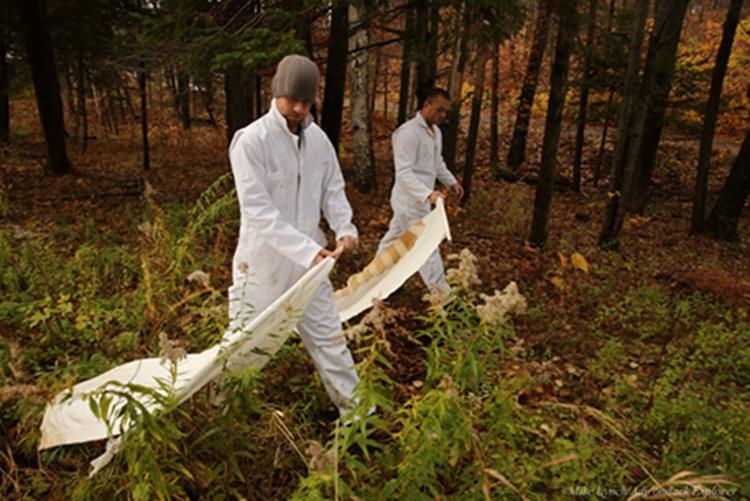 Still, he said, seeing Powassan even in the southern Adirondacks is relatively new for the state Department of Health.
"It's the first time that we have done a study of deer blood samples in the North Country ever," Sporn said. "We didn't know what the situation was. It's another reason to do monitoring and to watch areas that are emergent to tick-borne disease. It was a surprise to me that this virus is so widespread. You know, our intent, our goal, was to establish the northern edge of spread of the virus, and when we didn't really see a northern edge, I realized I wish we had done this a few years ago."
The deer meat is still safe to eat, Sporn and Backenson said, because deer are not carriers of the virus.
Ticks can spread Powassan quickly to a human host, but Sporn and Backenson said, although it's a scary virus, the chances of getting infected are still slim.
Six people in the state had Powassan in 2017, and three in 2018.
"Three cases last year doesn't necessarily mean six or 10 in 2019," Backenson said. "It does seem like the geographic area where we're finding Powassan in ticks in this deer case is a wider geographic area than we knew about a few years ago ... but it doesn't seem to be resulting in an increase in human cases."
Sporn and Backenson hope state officials will reinstate the tick-borne illness funding so studies can continue this year.
Lyme
Life changed forever when Kayla Labelle turned 10, and not because it was her first double digit birthday.
The Clifton Park child had started off summer break, at age 9, playing with her friends and neighbors outside and kicking around a soccer ball with a rec team in Burnt Hills.
She had her August birthday, then, the next night, she awoke in extreme pain. She couldn't move one side of her face.
She rushed into her parents' bedroom, and they drove her to the hospital. Doctors ran blood and spinal tests, but nothing unusual was showing up.
The next night, Kayla said, she couldn't move her face at all.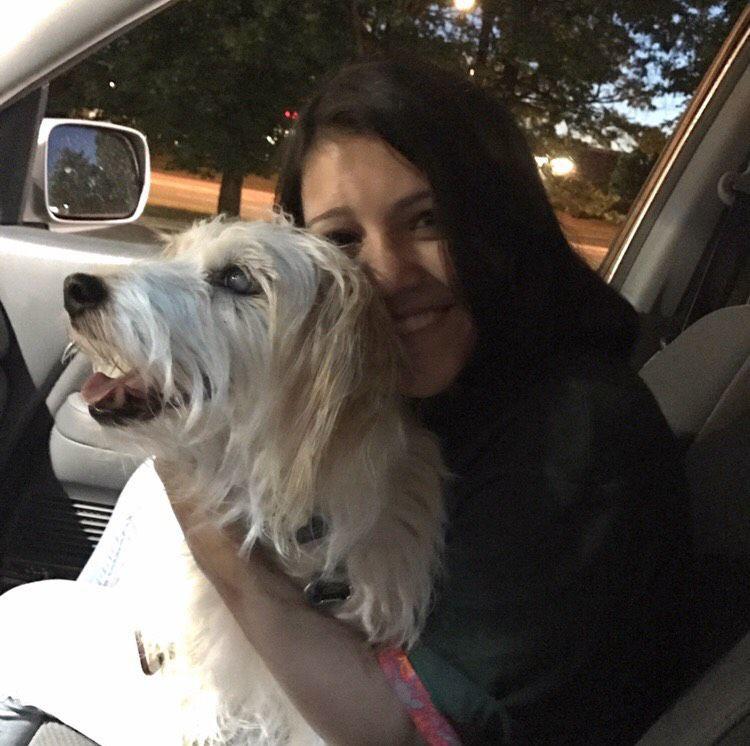 "At this point, I don't have anything working facially, and parts of my body had started to go," Labelle said. "They just couldn't seem to find what was going on, and it was just getting worse and worse."
A doctor studying Lyme disease with the U.S. Centers for Disease Control flew into Albany and looked at Labelle. Though blood tests came back negative, the doctor determined that Lyme disease was taking over Labelle's body.
She was treated with antibiotics intravenously, then was sent home with three weeks' worth or more of antibiotics.
"I didn't really have any time to recuperate or look normal again, because it was something that was so visible," Kayla said about the paralysis in her face. "When I started school it was kind of hard. I was bullied a lot. I lost a lot of my friends."
Now 18 and a student at SUNY Adirondack, Kayla shows none of those visible signs of Lyme disease, but she still suffers from migraines, joint pain and digestion issues.
Holly Ahern, associate professor of microbiology at SUNY Adirondack and one of the leading Lyme experts and advocates in the state, held a talk Feb. 22 about ticks and tick-borne illnesses, sponsored by Cornell Cooperative Extension of Warren County.
The room was full of people who had had Lyme disease, or had a loved one infected with it. New York had nearly 100,000 documented cases of the disease last year, and Ahern thinks the actual number is higher, because of the lack of a definitive test for the disease.
Anne Murray, a retired teacher from the area and a member of the American Legion Auxiliary Post 574, stood up to tell her story. It had taken her 1-1/2 years to receive a diagnosis for Lyme. She is still suffering from pain in her joints and difficulty with her speech and faces an unclear and seemingly endless road to recovery.
Ahern's own daughter went through something similar.
"At this moment, we do not have a clinically accurate test for Lyme disease," she said. "My daughter was one of those people, which is why I do what I do now."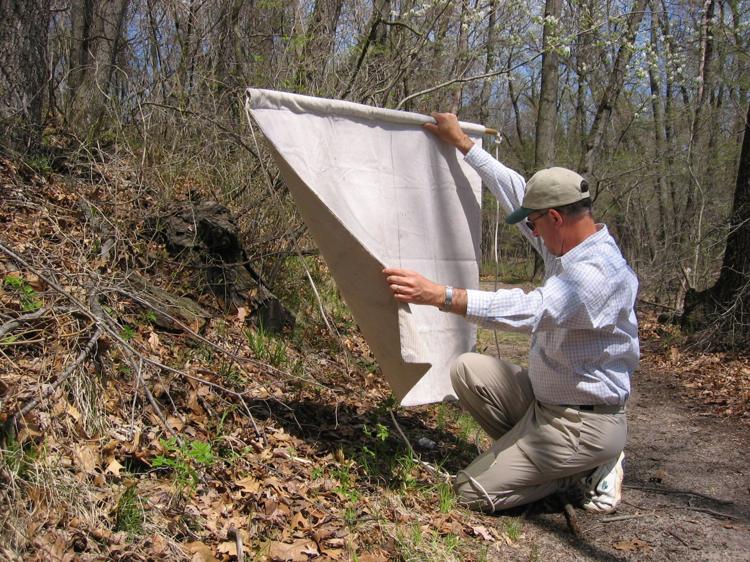 Ahern works with scientists and researchers at other colleges and universities across the country, and she hopes soon to have some good news about a Lyme disease test. In the meantime, she's spreading awareness and urging people to take precautions against getting bitten.
More and more cases of Lyme are surfacing in the southern Adirondacks, she said.
Ticks don't fare well in extreme cold, but global warming could be helping them move north and to higher elevations. Sporn said they've been found at levels as high as 1,800 feet.
Sporn, Ahern and Backenson are all working with local health departments on educational outreach. Adirondackers may not be used to taking precautions to prevent tick bites, like wearing light clothing and doing "tick checks" after a walk, but they hope that will change.
"This particular field in many ways has been lucky to get a lot of state and federal resources, and we'd love to see that continue," Backenson said.
Get local news delivered to your inbox!
Subscribe to our Daily Headlines newsletter.