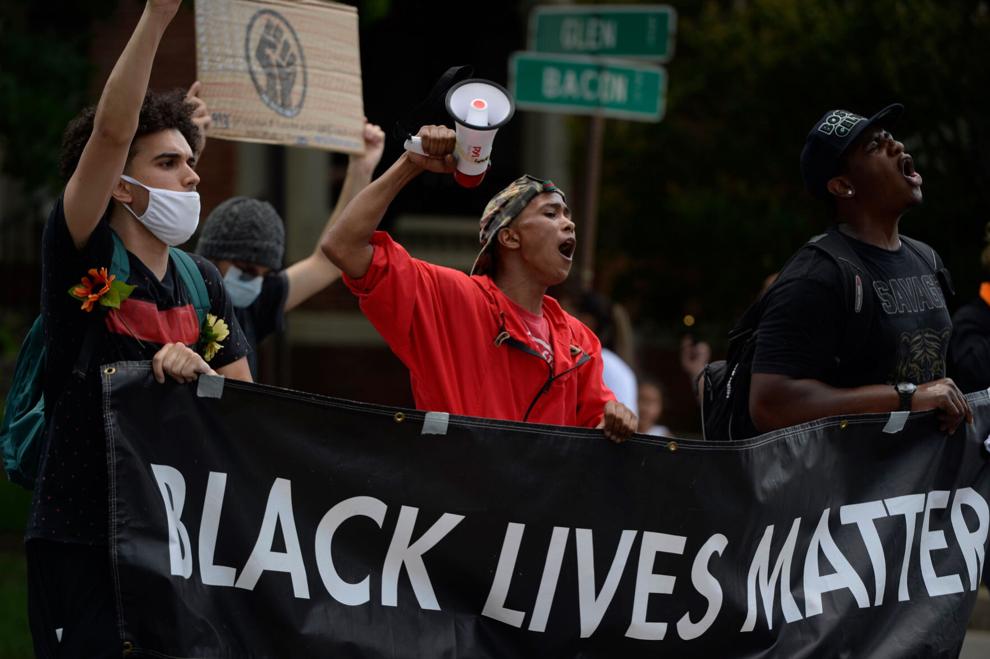 GLENS FALLS — A couple thousand people stood up to racism and honored the memory of George Floyd in rally and march on Friday organized by Black Lives Matter.
The crowd included all races and age groups, marching in solidarity to call for an end to police brutality and racial injustice in response to the Minneapolis man who died after a police officer put a knee on his neck for nearly 9 minutes.
The large and diverse crowd encouraged Clifton Park resident Mo Ruffins, who as an African American has been a victim of discrimination, including being pulled over by the police unjustly, he said.
"It's good that everybody can get together and show solidarity in very tough times, very troubling times to just push forward. Obviously, this is something that needs to end," he said.
The event began at City Park, where organizers helped fire up the crowd with messages of inspiration.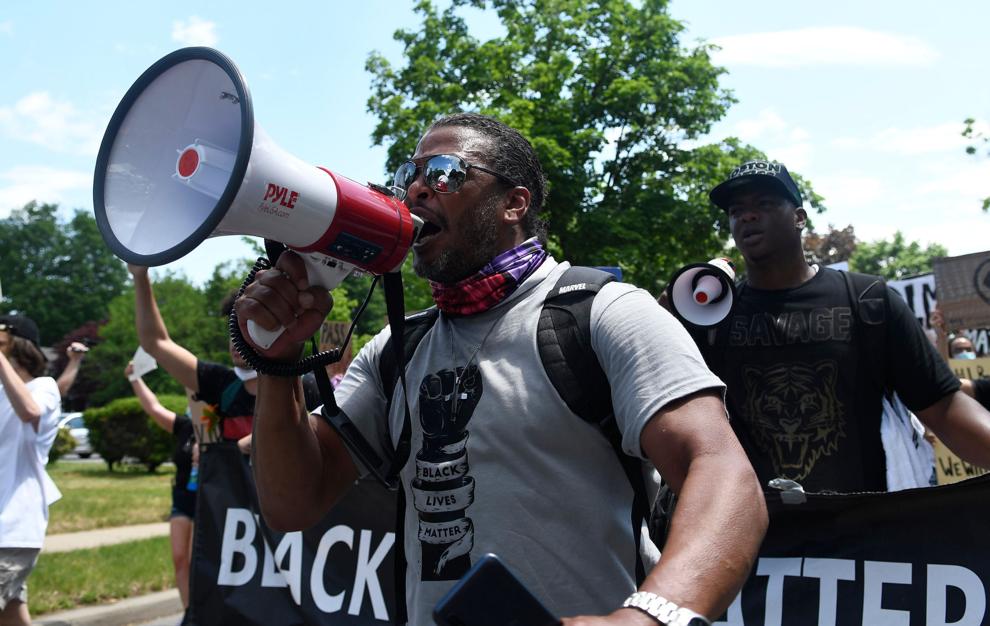 Jabes Prado, who graduated from Hudson Falls High School and lives in Fort Edward, said that things need to change. Police have to treat the citizens better.
"They need to respect the people as well — no matter what they look like, the way they walk or the way they walk. We are the same. I bleed like you!" he shouted.
Another organizer, Christine Nichols, said "We are anti-police brutality — not anti-police."
Another organizer, Glens Falls resident Terry McCray, said afterward that it was important to schedule this event.
A more impromptu gathering on Sunday at Centennial Circle resulted in some clashes with a group of pro-President Donald Trump protesters.
Warren County Sheriff's Lt. Steve Stockdale estimated 2,000 people attended Friday's more peaceful event.
Estimating the numbers was about all the police officers on scene had to do as the crowd spread out across the lawn, wearing masks, listening to speakers and chanting.
No counterprotesters were evident and no trouble developed. Officers stood in the shade, chatting with each other and with protesters.
People came from around the region, carrying signs and wheeling strollers with sleepy infants. The crowd was packed with young people, including children and hundreds of protesters in their 20s.
After the introductory remark, the crowd began marching to Crandall Park.
Local NAACP President Mary Gooden, NAACP Vice President Lee Braggs and Warren County Sheriff Jim LaFarr were at the head of the line.
When the crowd arrived at Crandall Park, people spread out on the lawn to listen to music and speeches.
Gooden said it is important to vote and make their voices heard. This is the beginning of a movement, she said.
"The chains can be broken. The people are the power," she said.
Braggs said it is going to take a collaborative effort.
"We need to be more diligent and persistent in our efforts to flight local hatred every day," he said.
About 40 people continued the protest at Centennial Circle late Friday afternoon, holding signs and cheering as cars passed, honking issues. There was a large police presence, and Glen Street was blocked off from the circle to the intersection with South and Bay streets.
Among those attending Friday's rally and march was John Turner, who said he has experienced racism as an African American growing up in Galway. It was subtle, for example, other students expected him to act a certain way because he is black, or teachers had certain expectations.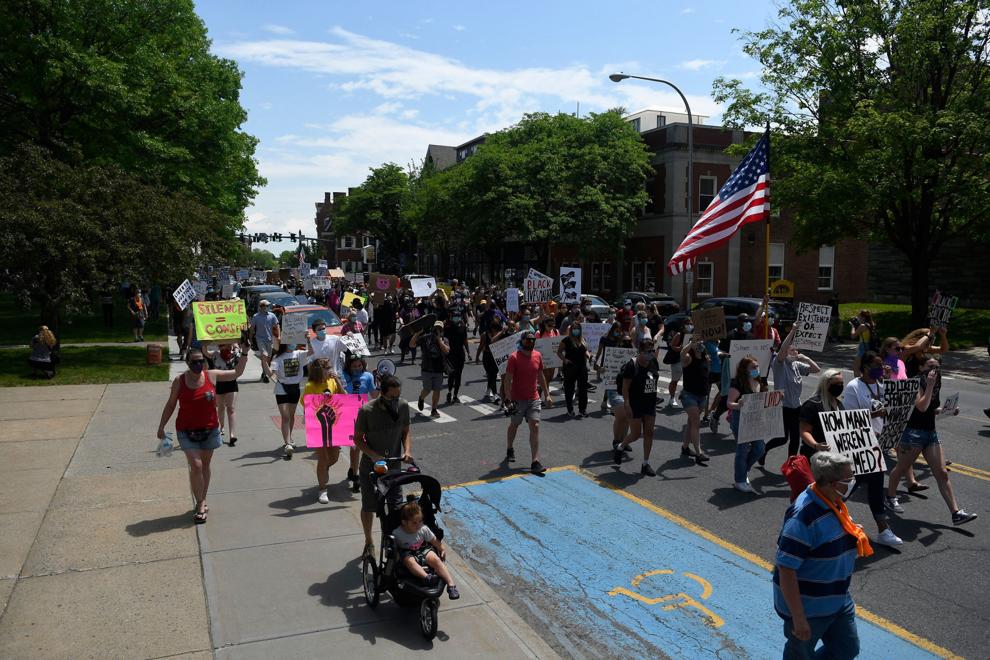 Turner said Floyd's death showed that the country still had a lot of work to do, but he is grateful by the turnout.
Veronica Stewart, of Saratoga Springs, said as an African American woman, it pained her to see Floyd's death. But if any good can come out of it, it is opening people's eyes to racism.
"I think this is going to be the straw that broke the camel's back," she said.
White people were showing solidarity with black people at this event.
Queensbury resident Jeff Fedor, who teaches fifth-grade in the Corinth school district, said African Americans should be able to get a job, get a house and feel safe just like white Americans.
Isabel Brice, of Greenwich, said she started crying when she watched the video of Floyd.
"It's just awful. It's a reality for many people in this country," he said.
Even entire families, such as the Stockwells, of Gansevoort, came out in force for the event.
Kate Stockwell said they talk about racism with their four children. She said her youngest, 3-year-old Eliana, had a poignant message about the situation.
"Police are supposed to save you — not fight you," she said.