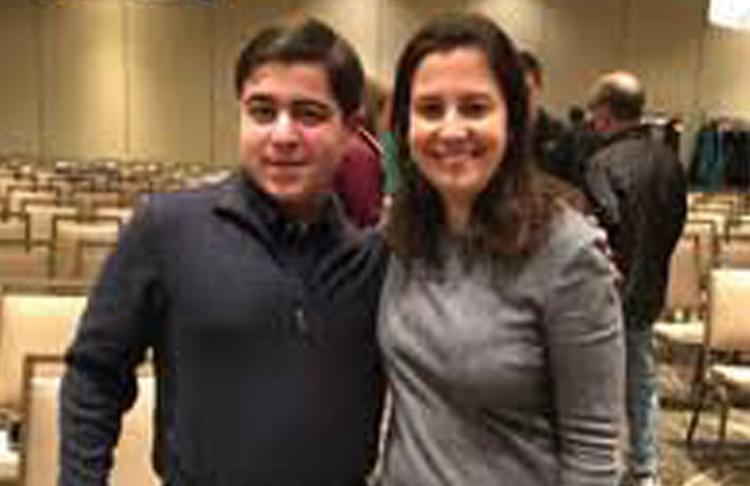 The teenager who secretly recorded a video of NY-21 Democratic congressional candidate Tedra Cobb talking about gun control at a home in May is a student at Shenendehowa High School and claims he has been working since June as an intern for U.S. Rep. Elise Stefanik's campaign.
Preston Scagnelli, who lives in Clifton Park and is entering his senior year of high school, posed as a student named "Grayson" and attended a "Teens for Tedra" house party on May 18. He told Cobb and the other youths in attendance that his phone was dead, but he was recording the entire time. He captured a moment when Cobb was talking about a conversation she had with a reporter and saying she supports an assault weapons ban but cannot say that publicly and get elected.
Cobb confirmed his identity when showed photos of Scagnelli. When asked if she was absolutely sure this was the person who attended that event, Cobb said yes. She recently became aware of who he was after others contacted her with his photo, Cobb said.
"He came to two other events and came to that event and presented as if he wanted to be a 'Teen for Tedra,'" she said.
Two students present at the event who asked not to be named also confirmed that it is Scagnelli who did the recording.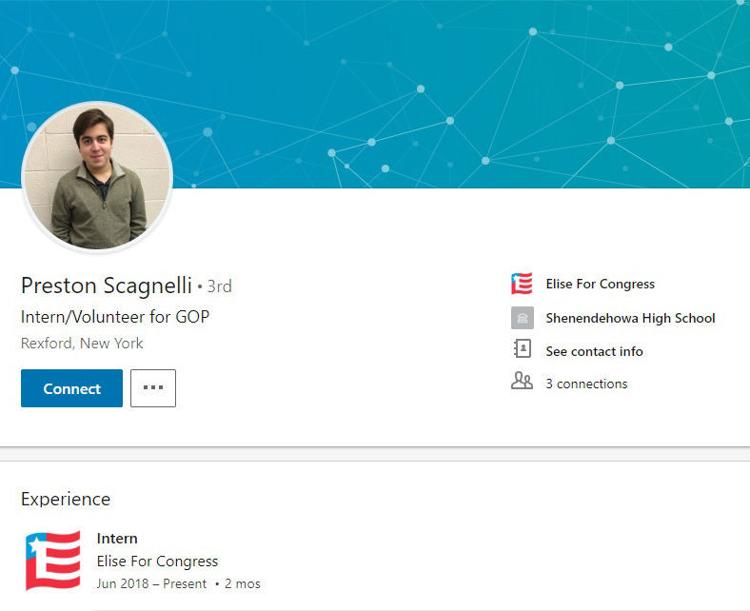 Scagnelli's LinkedIn page says he has been an intern/volunteer for "Elise for Congress" since June of this year. He has been a volunteer with the Saratoga County Republican Committee since January.
Tedra L. Cobb, the Democratic candidate running for congress in the 21st Congressional District, was slammed by Republicans after an apparentl…
The Post-Star had been trying to find the person who recorded the event. He is seen briefly in the video. Video-recording is legal under state law as long as one party consents.
The newspaper checked through social media accounts of youths active in Republican politics. Scagnelli is seen in photos posted to a Facebook page titled Saratoga HS Teenage Republican Club. A photo posted on July 24 shows him with two other students and Republican Assembly candidate Morgan Zegers, who is running against Democrat Carrie Woerner in the 113th District.
Contacted on Friday about the photo, Zegers said she believes his name was Preston. By searching through multiple Facebook profiles of people who liked or commented on photos of youth Republican events, or their social media friends, The Post-Star was able to find his last name.
A search of Google Images reveals a photo of Scagnelli standing next to Stefanik.
Scagnelli has two Facebook pages — one with a photo of him and a second one with the Trump campaign logo and President Donald Trump as his banner photo.
Scagnelli did not return messages sent to both Facebook pages on Friday and Saturday.
Scagnelli is active in Republican politics. He was quoted in a story by The Daily Gazette on the gun control debate, following the shooting in Parkland, Florida.
He has had two letters to the editor published in The Post-Star, praising Stefanik. In one, submitted in May, he thanks the congresswoman for her support of farmers and lists his Clifton Park address.
But in a second letter about Stefanik's support for military veterans that ran in July, he lists his address as 17 Pearl St. in Glens Falls, which is an abandoned house.
You have free articles remaining.
When a reporter visited Scagnelli's Clifton Park home on Sunday afternoon, a woman said there was no Preston there, implying that no one by that name lived at that address.
Later, when contacted by telephone, Scagnelli's father, David Scagnelli, said he would not make his son available for comment. The father would not confirm or deny that his son recorded the video when asked that question directly. He said if he was contacted again by phone or a reporter set foot on his property, he would get a restraining order and have that person arrested.
Preston Scagnelli refused to comment when contacted on Monday, using the telephone number he provided for his letter to the editor submissions.
"I have no comment. My family has no comment," he said.
"Please do not call this number again," he added.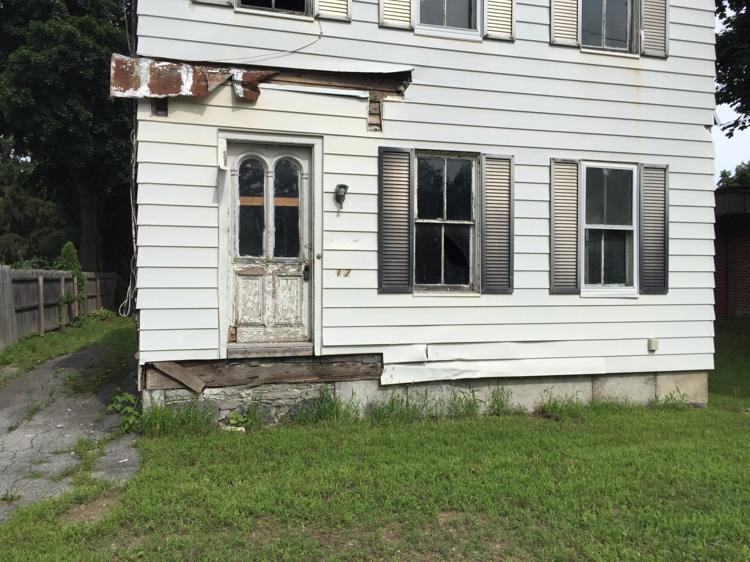 Stefanik campaign spokesman Lenny Alcivar did not return three phone messages seeking an answer to whether Scagnelli works for the campaign. Alcivar did send an email after the first phone call, where he did not answer the question but criticized Cobb's campaign and her gun control positions.
At a Monday event in Potsdam, Stefanik would not answer a North Country Public Radio reporter's multiple questions about whether the youth who recorded the video, not named by the journalist, is an intern for the campaign, or if the campaign was aware of his actions.
Stefanik said she did not know the youth's name and was not aware if he was an intern. She said repeatedly her campaign does not employ "trackers" who follow opposing candidates. She referred questions to the National Republican Congressional Committee, which does use trackers.
She kept shifting the conversation back to criticizing Cobb.
Chris Martin, regional press secretary for the National Republican Congressional Committee, did not return an email nor phone message seeking comment.
The national Republicans made a big issue of the two videos recorded at the "Teens for Tedra" house party on May 18. They were posted on July 9 at the YouTube channel "Democrat Tracking," which has recordings of Democratic candidates at other events.
Saratoga County Republican Chairman Carl Zeilman tweeted out a video on the afternoon of July 10, containing a 73-second clip from one of the videos with the relevant comment about assault weapons. The Washington Free Beacon, a conservative publication, posted the story about the video to its website about an hour and a half later. The National Republican Congressional Committee sent out a news release later that same night.
It is unclear how the National Republicans became aware of the video.
Cobb said she wanted all of the teens who came that night to know how important their voices are in the political process.
Cobb said she and the students were being candid in their conversation about gun violence.
"What this young man did was betray the trust of his peers," she said.
The youths are staying involved, however, she said.
"My concern after this had happened is that they would feel disengaged. And they don't, and that's encouraging," she said.
Cobb said this incident has not deterred her from running a positive campaign.
"My campaign is forthright. I will run my campaign with integrity," she said.
The Post-Star also asked Monday afternoon to speak with Stefanik, but her office did not respond.