GLENS FALLS — The community paused on Wednesday to remember the courageous heroes and others who lost their lives 18 years ago on 9/11.
"What does it take to have great courage?" asked Glens Falls Fire Department chaplain Patti Girard at a brief ceremony at the Ridge Street fire station. "I mean the kind of courage that makes a person run into a burning building when everyone else is running out of it? Where does this courage come from, and how does one develop the strength to do what others will not do?"
Glens Falls Fire Department Chaplain Patti Girard addresses the crowd at a 9/11 ceremony held Wednesday morning at the Ridge Street fire station. pic.twitter.com/f5wL471Qgr

— Michael Goot (@michaelgoot_ps) September 11, 2019
Girard said firefighting has come a long way from the days when there was no special gear for the ordinary volunteers, consisting of farmers, policeman, plumbers, carpenters and other citizens, who rushed to the aide of others.
Despite all the protective gear, Girard said people are still putting themselves in harm's way to save others.
NEW YORK — People who were too young on 9/11 to even remember their lost loved ones, and others for whom the grief is still raw, paid tribute …
"It still boggles the mind to even imagine the danger, the immense undertaking of running into a high-rise building such as the towers were. Thousands of people trapped with nowhere to go. Eighteen years later, tears still come into our eyes, just remembering that fateful day," she said.
Girard said she is saddened that as more years pass since 9/11, people seem to have less interest in remembering the costs.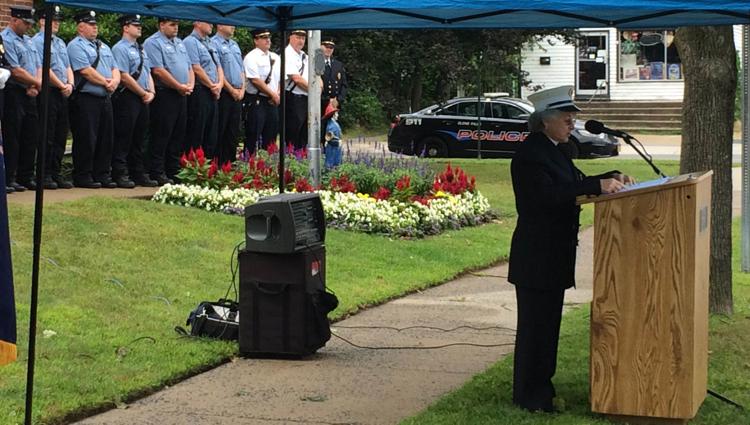 In addition to fire personnel and officials, about 25 people attended the ceremony.
"I am here this morning to ask that we all remember this day. We tell our children and grandchildren about this day in our history — the day our shores were breached by an enemy that came from the sky and shattered life in our United States in such a way that we may never recover," she said.
In addition, she said she believes America needs to increase its faith.
"As a nation, we have abandoned the spiritual — many churches are closing or far down on church attendance," she said. "If we expect God to protect us, to lead and guide us with spiritual help, we must be willing to believe, trust and make our faith a living part of our everyday life. The future of America depends on this."
Following her remarks, firefighter Scott Mason tolled the bells to represent the last alarm that the 343 fallen firefighters answered on that day.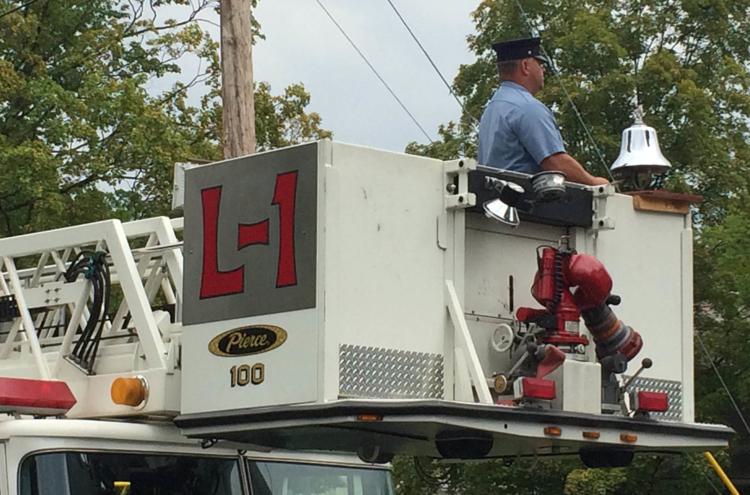 You have free articles remaining.
The ceremony concluded with bagpiper Brennan Dowd playing "Amazing Grace."
Pam Hunsinger, of Queensbury, said she thought it was important to come to the ceremony.
"My heart hurts. I just can't forget the sacrifice," she said.
Rob Blumenwriter, of Glens Falls, shared the same sentiment.
"I think Americans can't forget what happened to us on 9/11," he said.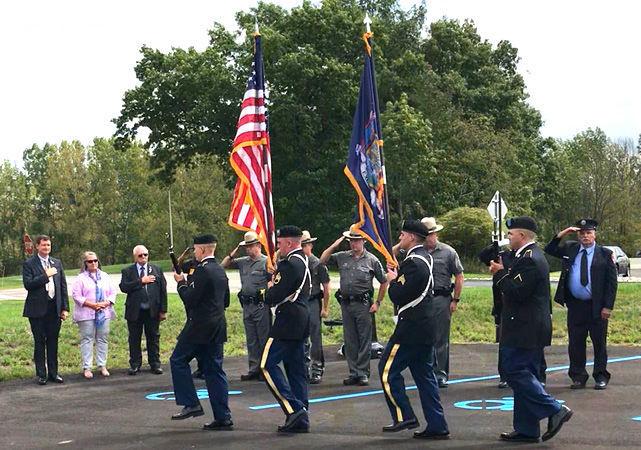 At the new Washington-Saratoga-Warren-Hamilton-Essex BOCES conference center in Wilton, superintendents held a somber 9/11 remembrance ceremony before the grand opening for the center.
"I think it's good for us all to remember not only where we were but what we remembered, and the terror and the horror of that day," said James Dexter, WSWHE BOCES district superintendent. "I think about the firefighters and the police officers who ran up those stairs and the people who were trapped up those stairs."
He said it is important never to forget those heroes, who ran up stairs in a building on fire burning with jet gasoline.
"And thank God they did," he said.
Michael Donlon, career and technical education principal for WSWHE BOCES, said the attack brought a new focus on first responders and a heightened appreciation for them.
"We offer our thanks and appreciation to all first responders," Donlon said. "Thank you for laying your life on the line every day."